After a whirlwind of a year, 2022 is quickly coming to an end. That means it's time to start preparing for the B2B marketing strategies that your company is going to implement in 2023. It can be difficult to research and understand marketing initiatives that are going to thrive over the next year. This is why we broke down a list of the best B2B marketing trends. Keep reading for the 10 B2B marketing trends that your company should use in 2023.
1. Social Selling
Social media is not showing any signs of slowing down, which is why B2B companies need to take advantage of what it has to offer. This B2B marketing trend will continue to thrive in the future. Social selling is the process of generating leads, prospecting, and building relationships on social media platforms. LinkedIn is the most commonly used platform. There are a ton of different ways to integrate social selling into your marketing plan. They range from very simple tasks like responding to comments and liking relevant content, to more difficult tasks such as creating LinkedIn message ads.
2. Intent-Based Marketing
Intent-based marketing refers to focusing your marketing efforts on individuals who are more likely to be interested in your product or service and are ready to purchase. This may seem like a marketer's dream, but it can be pretty difficult to do successfully. A common way to use intent-based marketing is to target people who have shown interest in your competitors. They are interested in your product, but they may not be familiar with your company or what you have to offer. This would be a great opportunity to show off your competitive advantage and what makes you better than the competition. There are companies out there that specialize in intent-data marketing. Take a look at this list here if you're interested in learning more.
3. Website Visitor Identification
If you're a B2B company still not using website visitor identification, you're missing out. With the help of a website visitor identification software, like Visitor Queue, you can increase your company's revenue by over 10-20%. Visitor Queue is able to identify the anonymous companies visiting your website. Along with their user data like the pages they were interested in, time on page, and acquisition. In addition, identify the key employees that work at those companies. Including their email addresses, phone numbers, LinkedIn accounts, and more. Find out what pages the companies viewed, how long they spent on each page, and how they were acquired to better frame your pitch. Try Visitor Queue for yourself with a 14-day free trial.
4. Influencer Marketing
Influencer marketing has been a huge trend for B2C companies over the past few years. However, we are starting to see influencer marketing trending with B2B companies. A great example of this is Cisco, a networking and communication company. Cisco partnered with influencers and celebrities to advertise their products online and at conferences they host. They were able to generate impressive engagement rates on social media. In addition to getting their name out there to those who follow the influencers. Although there are a ton of different ways that your company can take advantage of influencer marketing, it can be tricky and expensive to master. If you're not sure where to start, there are marketing agencies out there that focus on influencer marketing that can help.
5. Blogging
Blogging has been increasing in popularity over the past few years, for good reason. By publishing high-quality blog content, you will increase your website visitors and newsletter subscribers. Blogging provides a win-win experience for both your company and your customers since you are trading your information for theirs. You can use their website visit to remarket to them on social media. Or, you can use your website visitor identification software to reach out to them personally. Once you have your blog up and running, it's very easy to maintain. Even if you just get around to posting one or two blogs a month, it will increase your website traffic. Plus, it will allow people to become more familiar with your brand.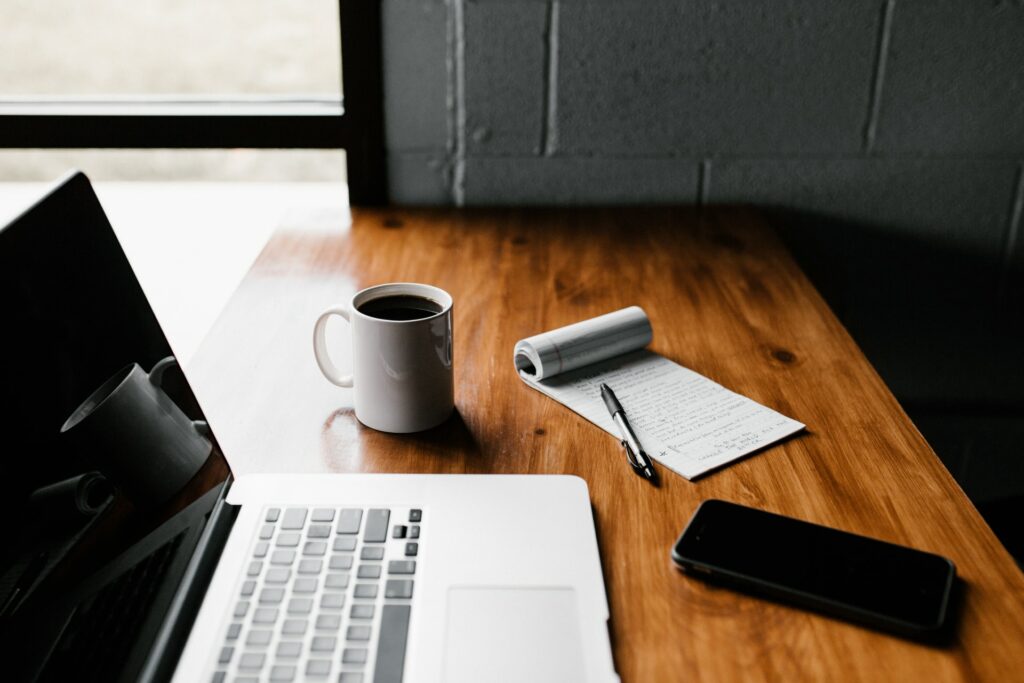 6. Remarketing
If your company is not remarketing, now is the perfect time to start. Remarketing on social media, YouTube, or with display ads are a great way to target people who have already shown interest in your company. With 98% of website visitors not converting the first time they visit your website, remarketing can give your company an advantage and drive more conversions. Companies that use retargeted ads are up to 70% more likely to convert those visitors into paying customers. Remarketing is pretty easy to set up. And, at Visitor Queue we've seen a lot of success over the years with this type of advertising.
7. Website Personalization
B2B website personalization is quickly becoming a huge trend in digital marketing. It refers to the ability to change the view of your website based on your website visitor's industry, demographics, geographic location, and even the company that they work at. This technology can help your company differentiate from the competition when your prospective clients are doing research. For example, if an insurance company is looking for a marketing agency to help them grow, the marketing agency can show them case studies, use cases, and even prices for other insurance companies that they have worked with in the past. By showing the insurance agency highly relevant information, they are more likely to choose your company over the competitors.
Website personalization will also increase your conversion rate and decrease your bounce rate, since you are showing your customers a tailored view of your website based on their specific needs. Website personalization is a great asset if you work in a competitive industry. If website personalization is piquing your interest, as it should, check out Visitor Queue's website personalization software. We make personalizing your website easy, with no code! Start your 14-day free trial of Visitor Queue today and generate 10-20% more revenue.
8. Video Marketing
Whether it be creating YouTube videos, advertising on YouTube, or using videos organically on your social media channels, video marketing will be sure to catch the attention of your audience. Video marketing can be used on every social media platform, both organically and in advertisements. Marketers have found that using videos on their landing pages can increase their conversion rate by up to 70%. In addition, 90% of customers say that seeing a video will help them make their purchase decision. With all of this data to backup the importance of video marketing, it only makes sense to incorporate videos into your B2B marketing trends for 2023.
One of the best ways that your company can use video marketing is by sharing video case studies. With 93% of purchasers reviewing case studies prior to converting, it's easy to see why these are so important for B2B companies. With the help of otrillo, your company can create fully optimized video as well as written case studies. Video case studies can show your prospects how they will benefit from your company, and help convert them into customers themselves.
9. Gated Content
Gated content can be time-consuming to create, but it can pay off in the long run. This form of content can be in the form of an eBook, course, video, or tool that will provide help or education to the consumer. Typically gated content can only be accessed by the website visitor providing their contact information like full name and email address. Once you have these emails, you can add them to your CRM or email marketing software and follow up with them. You will want to align your gated content to your website, so the people signing up for the content will be interested in what your company has to offer.
10. Email Marketing
"Email marketing is dead". This is a common remark, but it couldn't be more untrue. Email marketing is one of the best ways to stay in contact with your customers and keep them interested. The four main types of emails are lead nurturing, promotional, informational, and educational emails. By understanding your customer journey, you will be able to send them the best email that meets what they're looking for. If you need help getting more email addresses, gated content and Visitor Queue are the easiest and safest ways to do so.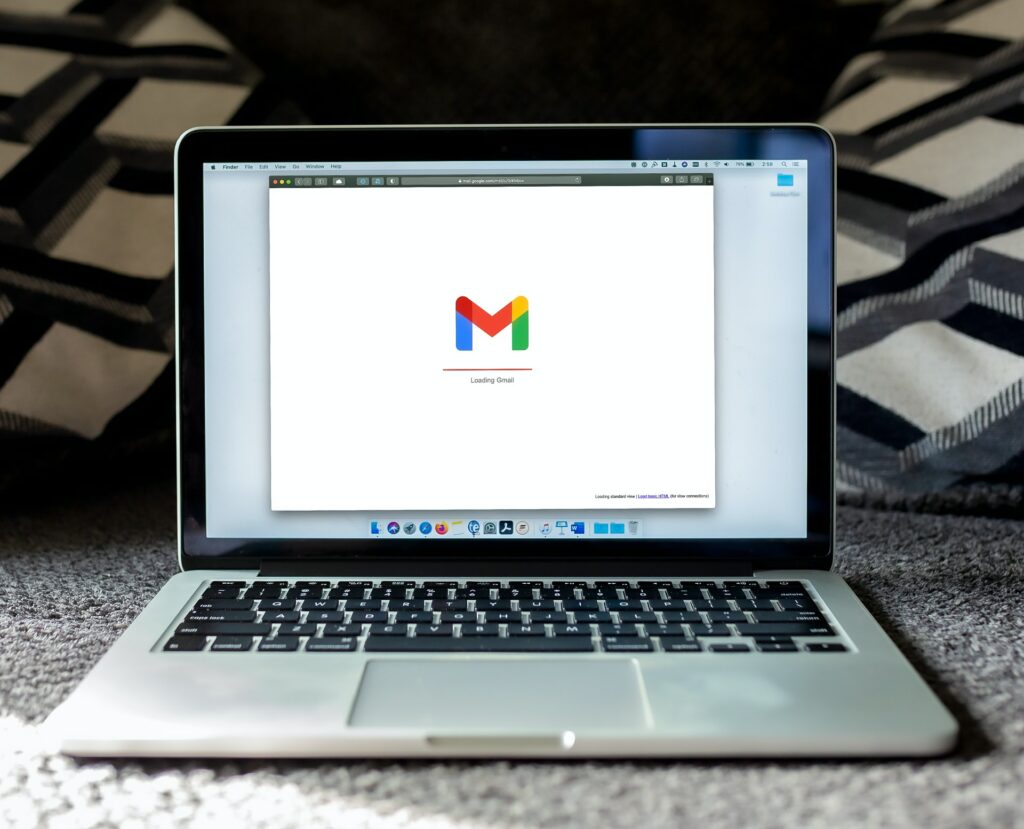 What's Next?
Now that we've gone over some of the anticipated marketing trends for 2023, let's go over some ways you can implement and track your new marketing initiatives. Tracking and analyzing your new B2B marketing trends is important because you will want to see if your new tactic is working and that it has a return on your investment.
Track Metrics
The best way to see if your marketing initiatives are successful is to look at the data behind them. It's important to look at more data than just your core goals. For example, if your goal is to increase your website traffic through blog content, you'll want to track if any conversions are coming from your new initiative and which blog articles are performing the best. Compare last year's data to your current data and see if your numbers are improving. Every new marketing trend that you take on will have different ways to track success. If you're unsure about what you should be monitoring, here is a list of a few of the most important metrics to keep tabs on.
Set Goals
When implementing any new marketing strategies, you will want to set goals. Realistic goals will help you understand what you want to achieve, and how you're going to do so. Your goals should be measured by metrics to ensure they are tangible, and if you do not meet them, where you went wrong. A good rule of thumb is to ensure your goals are S.M.A.R.T., which means they are specific, measurable, achievable, relevant, and time-bound. By following this concept, you will be able to pinpoint the exact point where your B2B marketing trends thrive or where they fall short.
A/B Testing
Just because you find a new tactic that works, doesn't mean that it can't be improved. A/B testing can help you improve any B2B marketing trends on this list and get the highest return on investment. A/B testing refers to testing out two similar versions of a marketing initiative with the goal of finding which one is more effective. An example of this would be trying out two different headlines on an email with the same content. After you have sent the email, you can compare the differences in their open rate, unsubscribe rate, clicks, and other metrics. Then, you'll have a better understanding of what your customers respond best to, and use that more in the future.
We enable B2B companies to identify the anonymous businesses that visit their website and personalize their experience. Your sales team can now follow up with the visitors that don't convert, while marketing can personalize your website based on firmographic information to drive up conversion rate.
Start your 14-day free trial today!
Be Customer Centric
Above all, your company will need to be customer centric. This means that you put your customer's wants, needs, and feelings before your revenue. B2B companies tend to struggle with this concept, since they believe that because they are not selling to an end-user, customer centricity is not as important as B2C companies. But, if you're not providing your clients with the best experience possible, they will leave your company for a competitor who satisfies their needs. Companies that value their customers are more likely to retain their customers for longer. And, those customers will be more likely to refer others to your company. By keeping your customers at the forefront of your company, you will be sure to succeed.
Build a Supportive Team
Far too often we do not surround ourselves with team members who have a growth mindset and are eager to try out new things. A company is only as strong as its weakest member. Even if you have a recent grad or new hire, if they have this outlook they will want to help you drive growth. In 2023, it should be one of your main goals to encourage this way of thinking in the office. Happy employees will be more productive and provide your customers with an experience that they will remember.
Wrap Up
As you can see, there is a lot that goes into planning new marketing initiatives. It can be especially hard to plan for B2B marketing trends a year in advance. Whether you test out small changes to your current marketing initiatives or you decide to launch a blog, good luck in 2023! If you have any questions about how Visitor Queue can help your company increase its revenue, or any other trend on this list, do not hesitate to reach out.