Every business owner or marketer wants to know if their market efforts are paying off in terms of website traffic and new leads for your business. While some analytics tools, like Google Analytics, can measure website visitor tracking, many fall short when it comes to providing helpful information about who has visited your site. But, what a lot of people don't know is that there are so many more options than Google Analytics out there for website visitor tracking and data.
Having an idea of how many people have visited your site is only helpful to an extent. With website visitor tracking software, you're able to obtain valuable information about visitors with the goal of following up with them as a potential lead. Whether you are looking to track the number of people clicking on your paid marketing campaigns, clicking on social media links, or even knowing how many pages your website visitors go to, a website visitor tracking software can show you what your customers are the most interested in.
In this guide, we're ranking the best website visitor tracking and identification tools to help you choose the right software for turning website visitors into viable leads for your business.
What is Website Visitor Tracking Software?
Website visitor tracking software is software that's configured to track the visitors who land on your website and then provide qualitative data on each user so you can follow up with them as a potential lead. Website visitor tracking software requires you to add a piece of java script to your website in order to track what your visitors are doing on your site. But don't worry, you don't need to be a web developer to add a script to your website, it's very simple!
While many website visitors remain anonymous, others are trailed by identifying information – like their company name, email address, or website URL – which is available for you to add to your Customer Management System (CMS) for follow-up. Your sales team can then use this information to nurture the cold lead into a potential customer.
Benefits of Using Website Tracking Software
There are many benefits to enabling tracking software on your website. Most notably, this software allows you to:
See how many users have visited your website
Identify which pages users have visited on your website
Know where users have visited from (source and geographic location)
Track whether they have taken any action on your content
Collect identifying information to help you follow up with a visitor as a potential lead
The good news is that these tools are not invasive and do not infringe on any privacy laws, as users consent to have their information tracked on your website when they accept your cookie pop-up. Plus, a lot of this information is public domain, meaning anyone can access it. You can use this information to land more clients and increase sales for your business.
Top 10 Website Visitor Tracking Tools
A quick Google search for "best website visitor tracking software" will show you that there are so many different software options are available on the market. However, not all website tools are created equal.
To make things simple, we have ranked the top 10 tools by G2 rating, price, personalization, and features so you can choose the best option for your business. 
#1 – Visitor Queue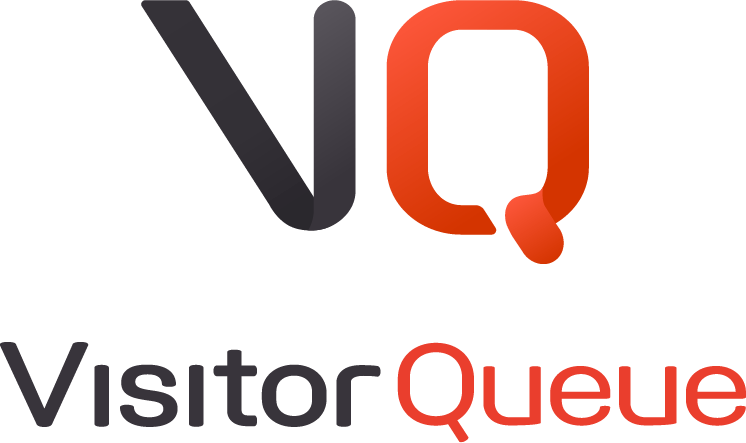 Price: Starts at $31 per month
G2 rating: 4.5 / 5
Visitor Queue is a B2B (business to business) lead generation tool and website visitor tracking software that identifies the name, contact information, and user data of the businesses that visit your website.
Since we feed you warm leads your sales team can forget about cold calling prospects. The companies are already visiting your site, so they must be interested in what you have to offer. Visitor Queue automatically provides a thorough database of all the companies that have visited your site. Boasting a minimum of 100 leads per month, Visitor Queue is a convenient and affordable option if you want to get more leads, fast.
Primary Features:
Generates real-time leads from your website
Data available from unlimited users
User-friendly interface
Access accurate contact information
Lead exporting and outreach
Time-saving filters and dashboards
Automated email notifications
3rd-party integrations with your favorite tools
Plus, the REST API allows you to create your own custom integrations and send leads directly to sales reps or your CRM. There are no limitations on the applications you can use – this unique API is your playground.
Visitor Queue offers a variety of pricing packages ranging from $31 per month to $199 per month. You're able to process up to 2000 companies per month, which could translate into a ton of new leads for your B2B business.
The main selling point? Visitor Queue feeds your sales team hot leads who have already shown an interest in your products or services. All you have to do is follow up and close the deal.
#2 – Crazy Egg
Price: Starts at $24 per month
G2 rating: 4.2 / 5
Crazy Egg was started with the goal of helping businesses track the behavior of visitors on their website visitors to gain valuable insight into their target client base. Since their beginning, they have expanded to offer a wide range of convenient features – such as Snapshots and Overlay Reports – to make analyzing this user data easier than ever before.
This tool helps you dig into and better understand how visitor behavior influences your website metrics as a whole. The result is a wider view of how visitors interact with your site, with insight on who might be the most viable prospects. Plus, you'll be able to improve UI and UX by knowing what your visitors are most interested in.
#3 – VWO Insights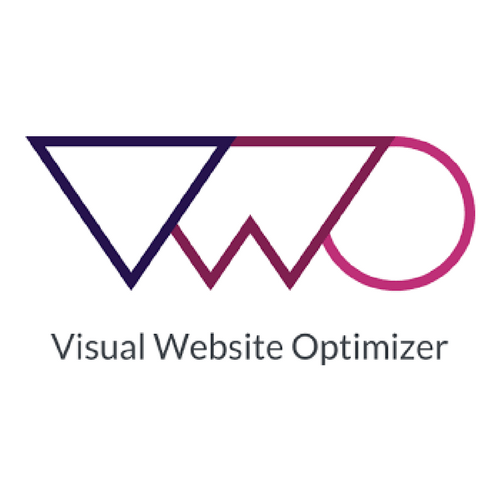 Price: Starts at $169 per month
G2 rating: 4.2 / 5
VWO is website visitor tracking software suited to enterprises looking to generate more leads online. It also provides valuable suggestions on how to optimize your website for conversions, with helpful features like conversion funnels, heatmaps, and on-page surveys.
VWO helps you understand visitor behavior and why users navigate your site in a particular way. You can then use this data to improve conversions and make the most of your incoming website traffic. Turn to this tool if you want to go beyond tracking and instead learn how to optimize your site like a pro. Knowing what your customers are clicking on the most will help you optimize your site in order to drive the most conversions possible. In addition, it will aid in improvements to UI and UX to keep your customers engaged.
#4 – Leadfeeder
Price: Free plan; Paid plans start at $55 per month
G2 rating: 4.7 / 5
Leadfeeder offers identification and visitor tracking software to help sales teams turn more website visitors into high-quality leads. As the name implies, this tool feeds lead data to your sales team so they can follow up with users in the right way, at the right time.
With precision, Leadfeeder is able to tie visitors back to their company name and provide contact details for each company. Leadfeeder also integrates with popular CRM tools – like HubSpot and Salesforce – so sales reps can update lead status with ease.
#5 – Leady
Price: Starts at $39 per month
G2 rating: 4.8 / 5
Leady takes visitor identification a step further by not only identifying company info but individual visitors as well. As stated before, not every user offers publicly available information, but for the ones that do, you'll have this information to add to your CRM.
What's better, they're one of the few web visitor tracking tools that offer support for B2B lead generation and track in-app user behavior. With those features, you're able to track a wide variety of visitors across multiple touchpoints.
We enable B2B companies to identify the anonymous businesses visiting their website so they can follow up with them and increase revenue. 98% of website traffic leaves without converting -
start your 14-day free trial
to identify who they are today!
#6 – Google Analytics
Price: Free
G2 rating: 4.5 / 5
Google Analytics is one of the few free tools on this list, but it still packs a punch. Created by Google, it's a robust software that allows you to analyze user behavior, attribute traffic to source, track conversions, and much more.
However, the downside of Google Analytics is that it's tailored to search engine optimization (SEO) professionals. Thus making the interface complicated and not beginner-friendly. You'll have loads of data at your fingertips. But, there may be a learning curve when it comes to knowing how to analyze and apply these insights. However, if you don't have a marketing expert on your team, Google offers a plethora of free courses to help you understand the platform. They offer everything from general beginner courses to very specific expert topics.
#7 – Kissmetrics
Price: Contact Kissmetrics for pricing details
Kissmetrics provides "behavioral analytics, segmentation and email campaign automation" all in one easy-to-use platform. With this tool, you'll be able to understand and engage with each user to nurture them into a paying customer
Specifically, Kissmetrics was built to help marketers and businesses increase conversions, customer engagement, and customer retention. After all, studies show that it's more cost-effective to retain an existing customer than to acquire a new one.
#8 – Mixpanel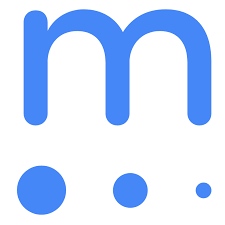 Price: Free plan; paid plans start at $89/month
G2 rating: 4.2 / 5
Mixpanel is another tool that helps you understand users at a deeper level. The more you know about the people and businesses visiting your site, the easier it will be to present them with an offer they are most likely to buy.  Plus, you'll be able to optimize your marketing initiatives to keep them engaged. Remarketing is a great way to do so!
Mixpanel offers features to help you measure the success of new website features and visualize performance with easy-to-read reports. You also gain in-depth information on users. From who they are and where they are dropping off during the buying process.
#9 – UserTesting
Price: Reach out for pricing details
G2 rating: 4.5 / of 5
Looking for more qualitative website visitor tracking? UserTesting has got you covered. Tailored to marketers and B2B businesses, UserTesting helps you understand user behavior and make informed decisions about your marketing campaigns.
View session recordings to see how users navigate your website and take action at specific conversion points. With this tool, you're better able to understand why users do what they do and what this means for your lead generation strategy.
#10 – Act-On
Price: Starts at $900 per month
G2 rating: 4.1 / 5
Last but certainly not least, Act-On offers a two-in-one marketing automation and website visitor tracking system. Their account-based marketing (ABM) features aids your sales reps in both prospecting and following up with viable leads.
Like the other tools, it's able to identify website visits from specific accounts and provide contact info you can use. Plus, with detailed reports, sales reps can get a complete view of how users are interacting with your website and marketing campaigns.
Bonus Tip: Remarketing
If none of these website visitor identification software caught your eye, you can always try out remarketing techniques. Essentially, remarketing is used to target the people who have previously visited your website with advertisements. Social media and Google are the main ways that companies use remarketing. If you're interested in learning more (and you should be!) check out this article here.
If you want to be more specific in your remarketing, you can take advantage of LinkedIn direct message ads. You can target your previous website visitors and contact them through LinkedIn with a message that will be hard to refuse! To learn more about remarketing with LinkedIn direct messages, take a look at this video.
The Best B2B Website Visitor Tracking Software
While there are many website visitor tracking and analytics tools available, the tool that offers an all-in-one solution is the obvious choice. Visitor Queue not only identifies which companies have visited your site, but provides detailed contact information in an accessible database and automated follow-up capabilities.
Don't let your website traffic go to waste. Make the most of every visit by turning visitors into viable leads. That way, your sales reps can follow up, close more deals, and improve your business revenue – for as low as $23 per month.
Get started with your free, 30-day trial of Visitor Queue today.