In order to continue to thrive in the business world, we all know that you need to continue learning. This means that the stack of books beside your bed grows taller. The number of articles you read each day goes up. Online training courses get longer. And your podcast list grows. As many of us have taken to podcasts, it can be hard to choose which podcast is right for you. There are some truly exceptional resources available to you to help you learn more about marketing and business. Regardless of what business discipline you specialize in, everyone can benefit from the following marketing podcasts in 2021.
Our Top Choices For Best Marketing Podcasts
Nick Hollinger welcomes entrepreneurs on his podcast, where they share stories of business resiliency. We all love to hear success stories of how an entrepreneur accomplished greatness. While accomplishing this is unlikely, these stories are shared far and wide. What doesn't get talked about enough is when entrepreneurs make mistakes, or something changes in their business or industry, leading to impending doom for their businesses. These stories are meant to inspire future entrepreneurs while motivating current ones to keep fighting.
Mixergy is hosted by Andrew Warner and is one of the most recognized business podcast entrepreneurs can find. Each episode features a new interview with a different entrepreneur and covers a different topic. He currently has over 1100 interviews with some big-name founders. This podcast does not only focus on starting a business and the different aspects that it takes to do so. But finding your vision that is "so big you can't do it alone".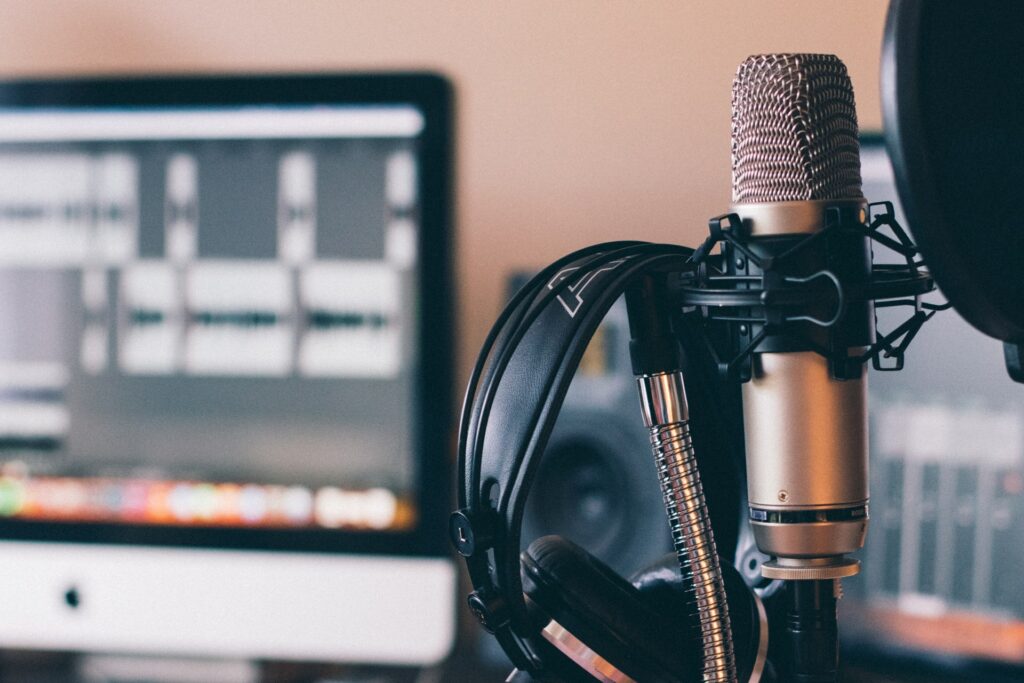 Marketing Over Coffee is hosted by John J. Wall and Christopher S. Penn, where they record a show every week (about 20 minutes long) in a local coffee shop. This podcast is designed to be more conversational and casual to make it easier to follow along and enjoy instead of being fact and news heavy. They share tips on social media, SEO, copywriting, search marketing, affiliate marketing, and many more disciplines in marketing. One of the best parts is they take listener questions!
Not only is Buffer's blog outstanding, but their podcast "The Science of Social Media" is also an amazing listen. Their content is easy to listen to and appeals to everyone and anyone who utilizes social media marketing. Whether you are just starting to use social media in your marketing efforts, or you're a social media practitioner. You will be able to find value in this podcast. And if that isn't enough to sell you, they frequently have all-star guests on the show such as Neil Patel and Mari Smith.
Dan and Ian share stories of legit entrepreneurs who are building business and are in it for more than just bottom line profits. So don't let the name fool you. They bring on great guests from all over the business and marketing world to help their listeners by hearing their successes and failures. Also, they themselves have also built and exited a profitable business and have been in the game for over a decade.
There is a good chance that you have heard of this podcast and may have listened to it once or twice. From industry experts Eric Siu and Neil Patel. They share their unconventional marketing wisdom that will make you want to kick your more conventional strategies out the window. Their goal is to bring you valuable marketing tips that are actionable.
We enable B2B companies to identify the anonymous businesses that visit their website and personalize their experience. Your sales team can now follow up with the visitors that don't convert, while marketing can personalize your website based on firmographic information to drive up conversion rate.
Start your 14-day free trial today!
The Foundr Podcast helps you learn from some of the brightest minds in the business industry. Allowing you to hear from their experiences, whether they are good or bad. Nathan has gone out and spoken to some of the most successful founders and entrepreneurs around the world. Ensuring you get a well rounded and clear picture of what it takes to get your business off the ground. Through this podcast, you are able to see the steps others have taken to build their business, hear what worked, what didn't work, and what it takes to be a successful entrepreneur.
Indie Hackers is a community where founders and entrepreneurs can come together to build a profitable business and aide projects. This community of like-minded people helps you leverage each other and build off of one another. On the podcast, Courtland Allen interviews developers and founders about how they have built, marketed and grown their side projects into a profitable business.
The Social Pros Podcast focuses on social media practitioners who do "real work for real companies". Within the podcast, Adam Brown and Jay Baer interview leading social media strategists on the latest trend, ideas in social media, what they are doing that is working for them and what hasn't worked for them. They will even go so far as to support or debunk some strategies in the live show to help you understand what is going to work for you and your business, so you aren't chasing dead ends.
Colin is a former professional golfer turned entrepreneur and is setting out to inspire others by sharing real stories. Colin interviews some of the most inspiring entrepreneurs to help his audience see real progress by implementing strategies and tactics shared on his podcast. After about 200 interviews he saw that this approach was working and he is now on a mission to help others progress through daily behaviours and business tactics. Our CEO Nick Hollinger was a featured guest on the Daily Grind Podcast to share his passion and inspire others.
Every week, Andrei and Stefan interview bootstrapped startup founders to share their experiences. They discuss how they were able to leverage the capital they had and what tactics they used to grow a successful business. Starting a bootstrapped company relies heavily on the tactics the founders choose and quickly discovering what works for them. Even if you aren't starting a bootstrapped company, these tactics are universal and will help a company grow.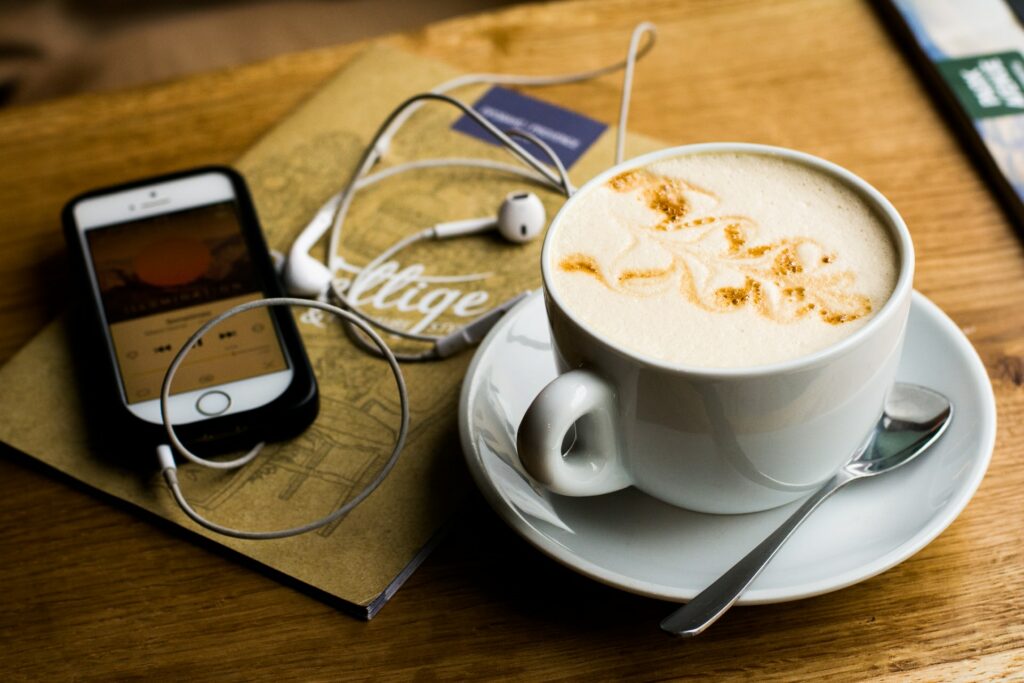 This Old Marketing with Joe Pulizzi and Robert Rose talks about the latest marketing and sales trends. They discuss topics like how to attract and retain customers, content marketing, and more. They compare marketing trends from when they began their careers with the trends that are hot today. Episodes are less than 60 minutes, which is the perfect length for a podcast.
Like the name implies, The Paid Search Podcast talks all about SEM, Google Ads, and PPC. Every Monday Chris Schaeffer and Jason Rothman release new episodes that provide listeners with tips and tricks on how to optimize search engine marketing efforts.
The ProBlogger Podcast with Darren Rowse is designed to help you build a better blog presence. Darren provides tips, case studies, use cases, and other actionable items that will help you enhance your blog. With almost 300 podcast episodes, you'll be sure to optimize your blog and drive more traffic.
Online Marketing Made Easy with Amy Porterfield is one of the top marketing podcasts out there. Topics range from project planning to content marketing, and everything in between. She posts new episodes multiple times a week, so there will always be new marketing tips to learn.
Deciding On The Right Marketing Podcasts For You
Even if you aren't in the market for a new social media plan or looking for tips on content marketing, all of these marketing podcasts can help you and your business in some fashion. As most of these podcasts bring on CEOs, founders, industry experts and more, you will be able to have your eyes opened to new ideas on how to approach marketing. You may see room for improvement somewhere you weren't expecting and didn't see previously.
All that is needed now is discovering which ones you like, whether it be the structure of the podcasts, length, guests, content, etc. This can be the difficult part but also, the fun part. Don't be afraid to plug a podcast for marketers in as you're doing some research, driving to work, going for a walk/run, and discover which podcast is going to have the most amount of value to you. As you develop your business you may see value in other podcasts later on and you can expand your library then. I hope you enjoyed this list of the best marketing podcasts – leave a comment below if I missed one.