Over the last decade, we have seen social media explode in popularity. Everyone and their mom are using it (seriously, my mom is on Instagram)! In fact, over 45% of the world's population uses social media. Since there has been such a boom in online media, it's obvious how some people have been able to grow their following and become influencers. Personally, I can have a hard time finding sales influencers who are genuine, engaging, and post quality content. This is why we came up with a list of some of our favorite sales influencers.
What Makes Someone an Influencer?
Before I list some of my favorite sales influencers, I want to go over what qualifies someone as an influencer. An influencer is someone who has a large following of people who look to them for advice, guidance and relate to them. Someone who has 1,000 followers can still be qualified as an influencer since their followers will value their opinions. Most influencers will be consistent with their genre of content since their followers are part of a niche community. Keep reading to find 16 sales influencers that you should be following!
*In no particular order
Max Altschuler
Max is currently the Vice President of Sales Engagement at Outreach. He started his career at Udemy, where he built their sales and supply cycles. He then moved on to found Sales Hacker, a publication company for B2B sales professionals. Sales Hacker was acquired by Outreach, and he was offered his current position. If you need any sales tips, check out his bestselling book, Hacking Sales. When Max is not discovering sales hacks, he supports causes for advancing women and minorities in the workforce, transitioning military veterans, and helping animals in need (seriously, can he get any better?).
Janice Mars
Janice is the Principal and Founder of SalesLatitude, a sales consulting firm. She has more than 30 years of experience helping companies build sales and service teams. She prides herself on her ability to provide sales performance solutions to make business' selling teams more successful. Janice consistently posts sales articles, tips, and tricks on LinkedIn and Twitter.
Koka Sexton
With over 10 years of sales experience, Koka has become one of the most recognized sales experts in the technology industry. He has advised industry-leading companies like LinkedIn, Slack, and Hootsuite. In addition, Koka has been named the number 1 Sales Influencer in the world by Forbes, pretty cool! Follow Koka on LinkedIn for sales advice.
Melonie Dodaro
Melonie is a keynote speaker, LinkedIn expert, and social selling trainer. Over the past 10 years, Melonie has shared her expertise with over 30,000 companies. She also loves to advise students and new graduates about the importance of social selling with LinkedIn. If you are a new grad or are interested in leveraging LinkedIn, check out Melonie's LinkedIn Masterclass.
Jill Konrath
Jill is a speaker, bestselling author, and sales strategist. For over two decades, Jill has helped organizations and sales professionals increase their sales in less time. Jill prides herself on relentlessly searching for fresh sales strategies that actually work in today's business environment. She has even been inducted into the Sales/Marketing Hall of Fame! On her YouTube channel, you can find her interviewing other successful business people and giving helpful tips.
Morgan J Ingram
If you're looking for a sales podcast, look no further! Morgan is the host of The SDR Chronicles (Sales Done Right), a podcast that provides motivation, tactics, and skills for everyone working in sales. Morgan was named LinkedIn's Top Sales Voice in 2018, 2019, and 2020, so his opinions are highly qualified! He also talks about sales strategies like cold calling, prospecting, and sales development. Sometimes I find podcasts to be boring, and I don't learn much from them, but Morgan is so entertaining yet insightful. I highly recommend it!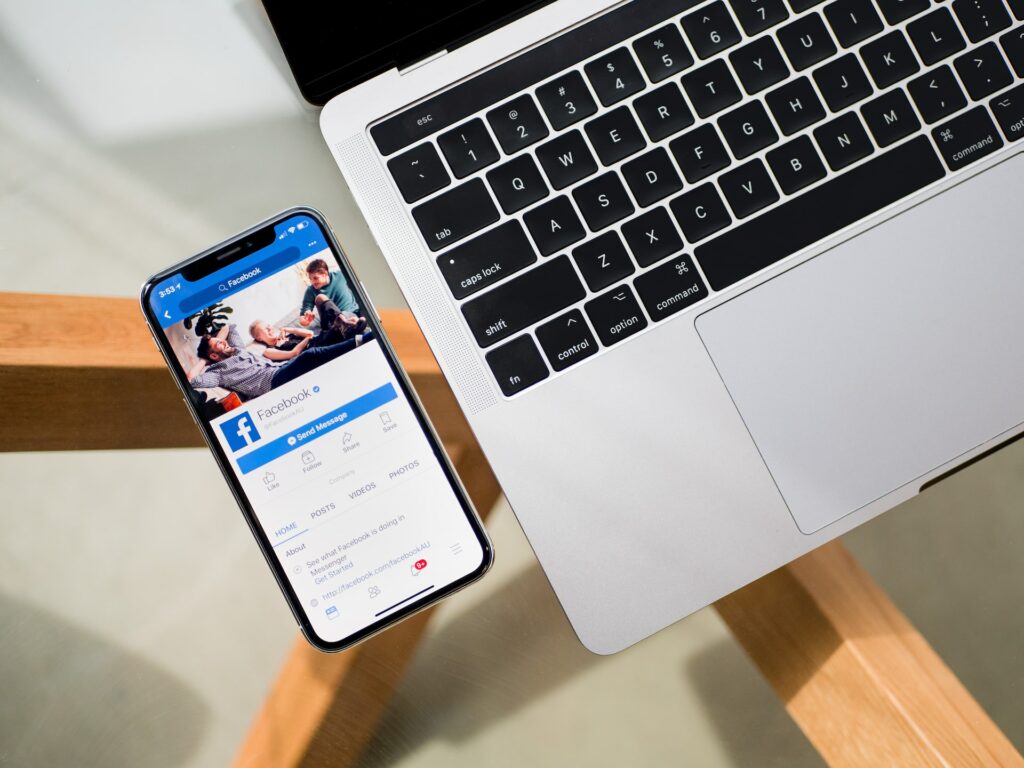 Rick Lambert
Rick is the founder and CEO of Sell to Win and In2Communications. He has over 15 years of digital marketing and sales experience. He is better known as the "Smarketing Guy" (sales marketing), Rick brings a creative sales mindset to every project he is involved in. Sell to Win is an online learning platform, where Rick helps new hires sell faster and tenured reps sell more. If you are a new graduate thinking about a career in sales, I would highly recommend his course Selling B2B to Win.
Cynthia Barnes
Cynthia is the founder and CEO of the National Association of Women Sales Professionals (NAWSP). For over 20 years, Cynthia has been paving the way for women in sales. She has created a community of over 15,000 women in sales, where women can support each other's professional development. In addition, she has been named Salesforce's Top Influencer for 2021! Cynthia has quite the portfolio, and if you are a woman in sales, you'll have to follow her on LinkedIn for inspiration and motivation!
Gary Vaynerchuk
If you work in sales, you've probably heard of Gary. His success started in the late 90s when Gary opened one of the first wine e-commerce platforms, where he was able to earn 60 million in 5-years. After that, he has had many business endeavors including becoming the CEO of VaynerX, a communication holding company. Check out his blog and podcast for entrepreneurial advice!
Trish Bertuzzi
Trish is the founder and CEO of The Bridge Group, a sales development company focused on B2B tech companies. Since 1998, The Bridge Group has helped over 400 tech businesses scale their revenue. If you are looking to learn how to accelerate your growth, take a look at Trish's bestseller, The Sales Development Playbook.
Travis Stewart
Travis is an accountant turned sales rep in North Carolina. He posts regular YouTube videos based on his experience working in sales, his personal life, and what made him decide to make such a big change in his career. He is very genuine about his struggles in his career. But, he also talks about the success his career has also brought him. His journey is very inspiring, I would suggest checking out his YouTube channel!
Marc Wayshak
Marc Wayshak is the founder of Sales Insights Lab, where his team helps businesses improve the quality of their sales strategies. He attended Harvard and Oxford Universities, so you'll be sure to learn a few things from him! Marc writes articles for Entrepreneur, The Huffington Post, Hubspot, and more. Also, Marc is the author of multiple best-sellers including "Game Plan Selling" and "The High-Velocity Sales Organization". My favorite way to keep up with Marc is on his YouTube channel, where he talks about sales psychology, the hidden secrets of sales, and killer sales techniques.
Nancy Nardin
Nancy is an expert on all things sales tech. She has over 30 years of experience as a sales executive in information technology. If you are looking for tech to help you grow, look no further! Every year she releases a list of her favorite sales tools that drive revenue growth. Nancy is the founder of Smart Selling Tools Inc., where she offers free online resources for sellers to learn about sales technology.
Clark Kegley
Clark is most well-known for his YouTube channel, Refusing to Settle. Before venturing into social media, Clark was a radio host and producer. Twice a week Clark shares videos on sales, manifestation, self-development, and so much more! If you are a young sales or business person struggling to find your unique identity in your profession, check out Clark's YouTube channel. Clark is so enjoyable to watch, and I learn something new every time I do!
We enable B2B companies to identify the anonymous businesses that visit their website and personalize their experience. Your sales team can now follow up with the visitors that don't convert, while marketing can personalize your website based on firmographic information to drive up conversion rate.
Start your 14-day free trial today!
Evan Carmichael
Evan is the Founder of Evan Carmichael Communications Group, a business that proves leadership and entrepreneurial advice. He also runs a YouTube channel, where he talks about his secrets to success, sales techniques for entrepreneurs, and motivation to those new to business. Evan discusses the importance of being able to communicate and sell, even when someone is an entrepreneur. He also features famous entrepreneurs like Jordan Belfort, Tim Ferriss, and Peter Sage. I enjoy his channel because he hosts such a wide diversity of business people, from all backgrounds, so you are bound to gain insight into the importance of sales.
Grant Cardone
Grant is a sales trainer, speaker, and entrepreneur who focuses on real estate and automotive sales. For over 31 years Grant has coached aspiring salespeople to become some of the best in the business! He is the bestselling author of The 10X Rule and If You're Not First, You're Last. Check out Grant's podcast Cardone Zone for advice on sales, marketing, money, and real estate!
Wrap Up
There are many more amazing sales influencers out there, but neither of us has the time to list all of them! When I am looking for the perfect influencer, I look for someone who I can relate to, and who I can learn from. I hope you were able to find a few new sales influencers to follow.