Email marketing is undoubtedly one of the most cost-effective lead generation tools for B2B businesses in 2021. According to the Direct Marketing Association, email marketing generates an average ROI of $1 : $45. One of the toughest things marketers struggle with though is generating or growing their B2B email marketing list. Having managed small lists in niches (1,000 – 3,000) and very large lists in mass-market companies (>250,000) we've picked up some tricks to growing B2B email marketing lists. Below, we'll outline 19 different ways to grow or start a B2B email marketing list in 2021.
1. Your existing clients
You likely have a CRM, Excel file or stack of purchase orders somewhere that is full of your existing clients, and their email addresses. This is the best place to start and where you'll get the most bang for your buck. These individuals know of your company/industry, and in most cases that are happy to be receiving value-added content via email.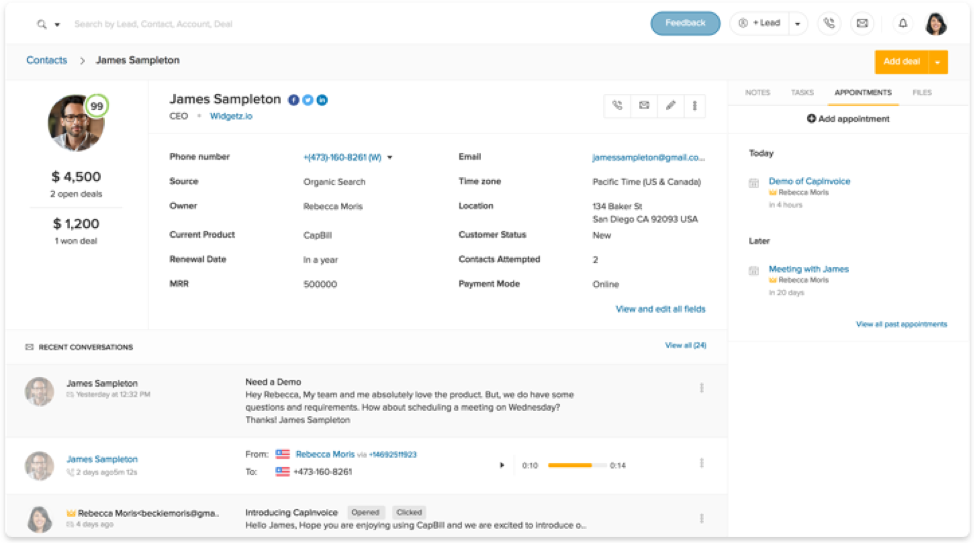 2. Pop-ups on your website
Just because someone came onto your website and didn't purchase something, doesn't mean they are a dead lead. They may just be looking for information right now, but are a potential lead in the future. One of the easiest soft closes for them is to ask them to sign up for your email list via a pop-up on your website. This way, you're able to send them value-added content and increase your frequency of touch; so when they are ready to purchase, they come to you!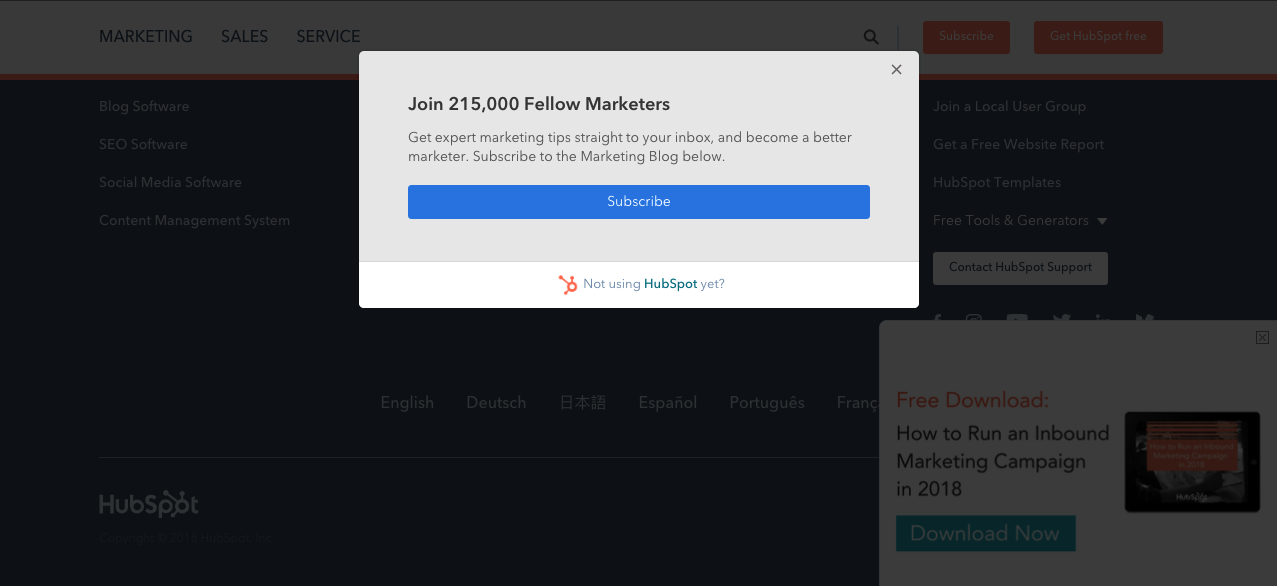 3. Use Visitor Queue contacts
Using Visitor Queue, you can identify the companies visiting a website and the key employees that work there. Information that's included is company name, industry, employee count, employee name, title, and you guessed it – email! You can then export this information and add applicable roles to your B2B email marketing lists.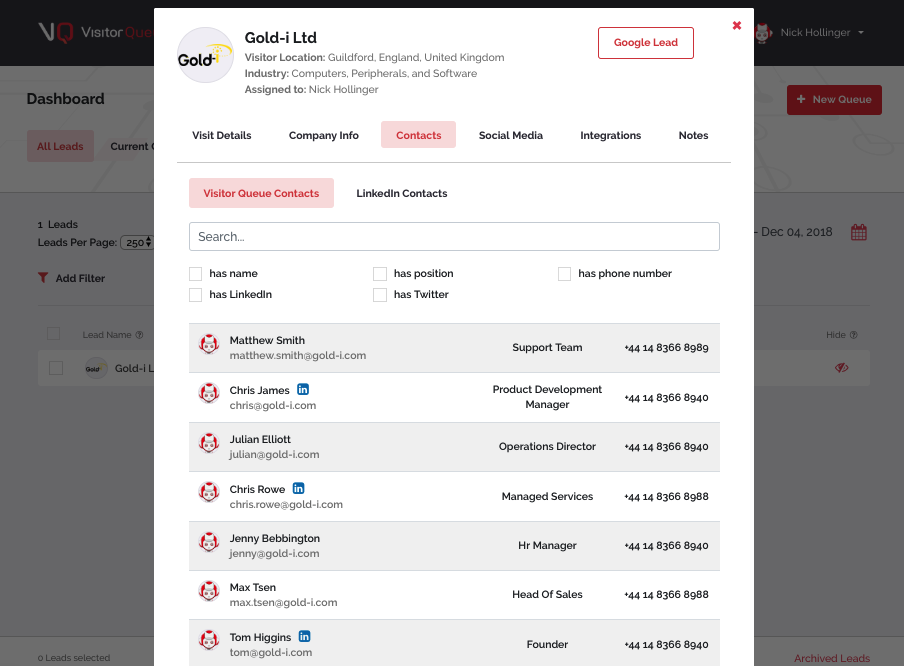 4. Games/quizzes on your website
Marketers are getting trickier and trickier by the day. One trending way of gathering emails for your marketing list is by providing website visitors a game or quiz they can complete right on your website. The catch is they need to provide their email in order to receive their results.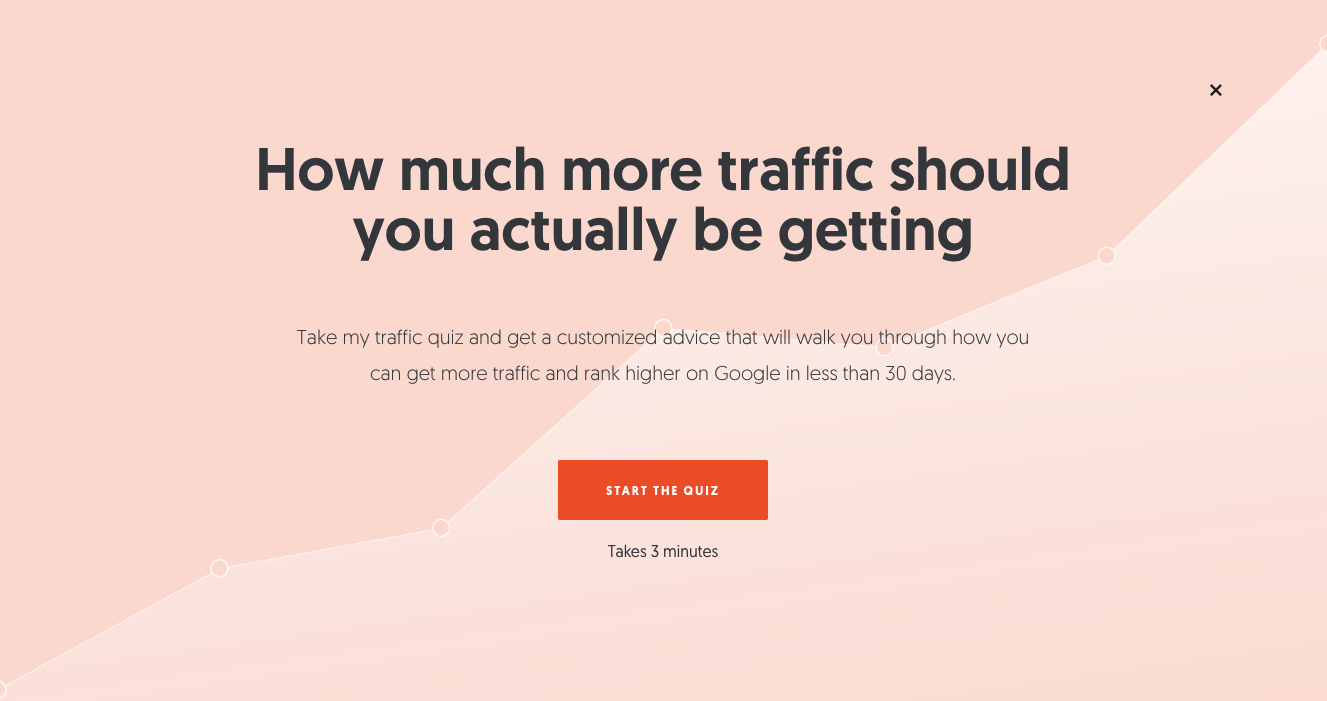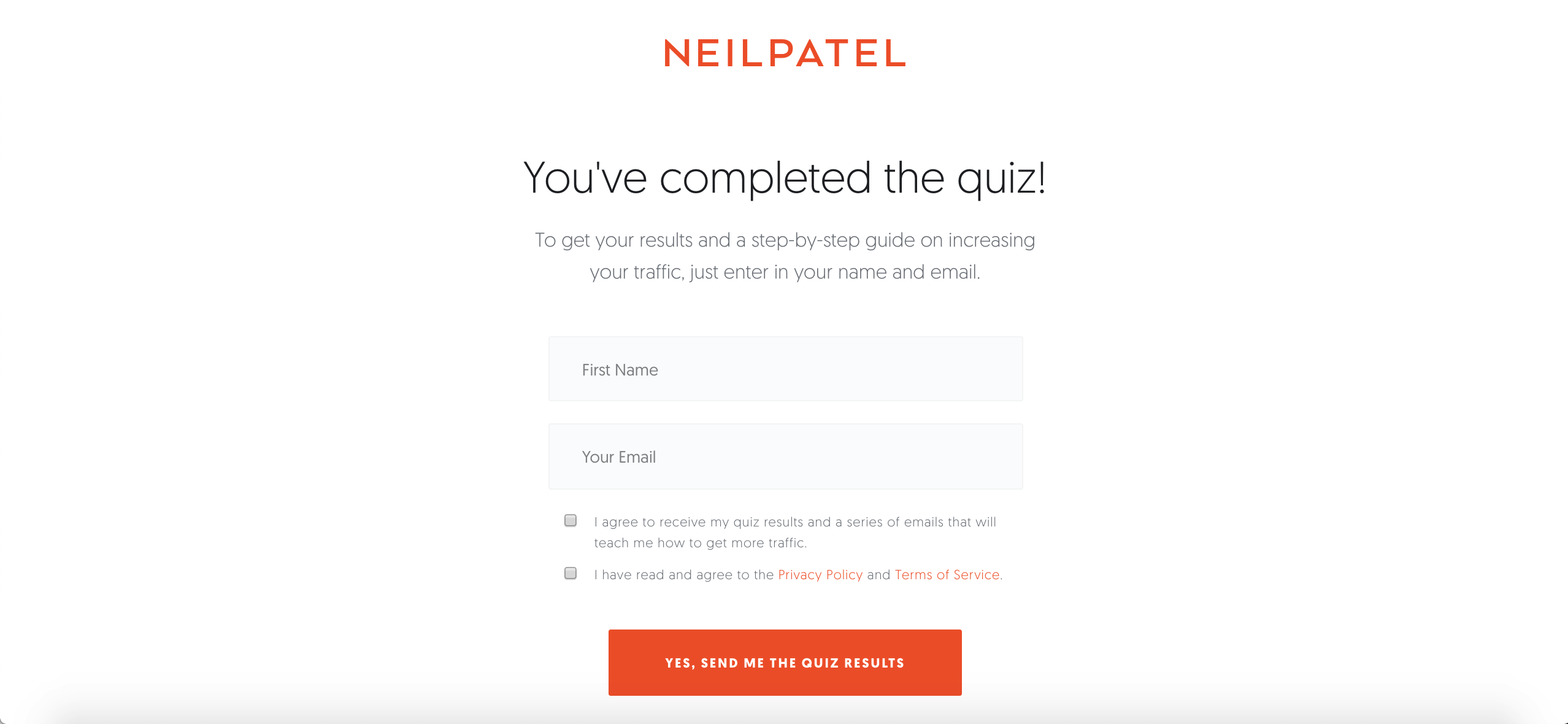 5. Sign up field on your website
This is a basic one. If you're publishing great content, or are a fast-growing company, people will likely want to stay up to date. So, give them the option to by providing a link to sign up for your newsletter list right on your website. It is recommended that this is on every page, so utilize the top navigation or the footer.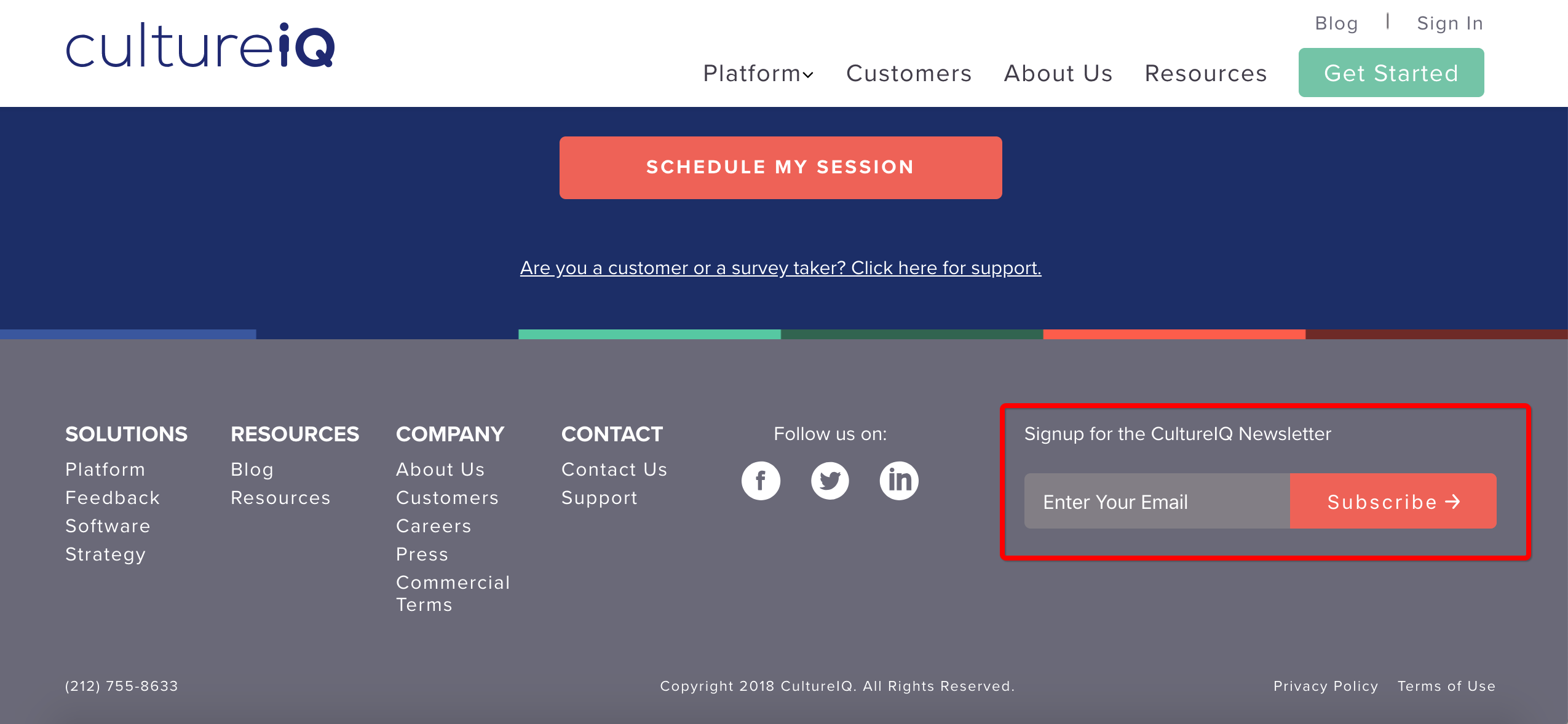 6. Ask users to subscribe at the end of a piece of content
People are most likely to do something for you, once you've done something for them. So, if they've read your entire piece of content, and you've added value, that is the perfect time to ask them to sign up for your email list. Further, they'll likely be interested in future articles and updates, so you'll be doing them a favour.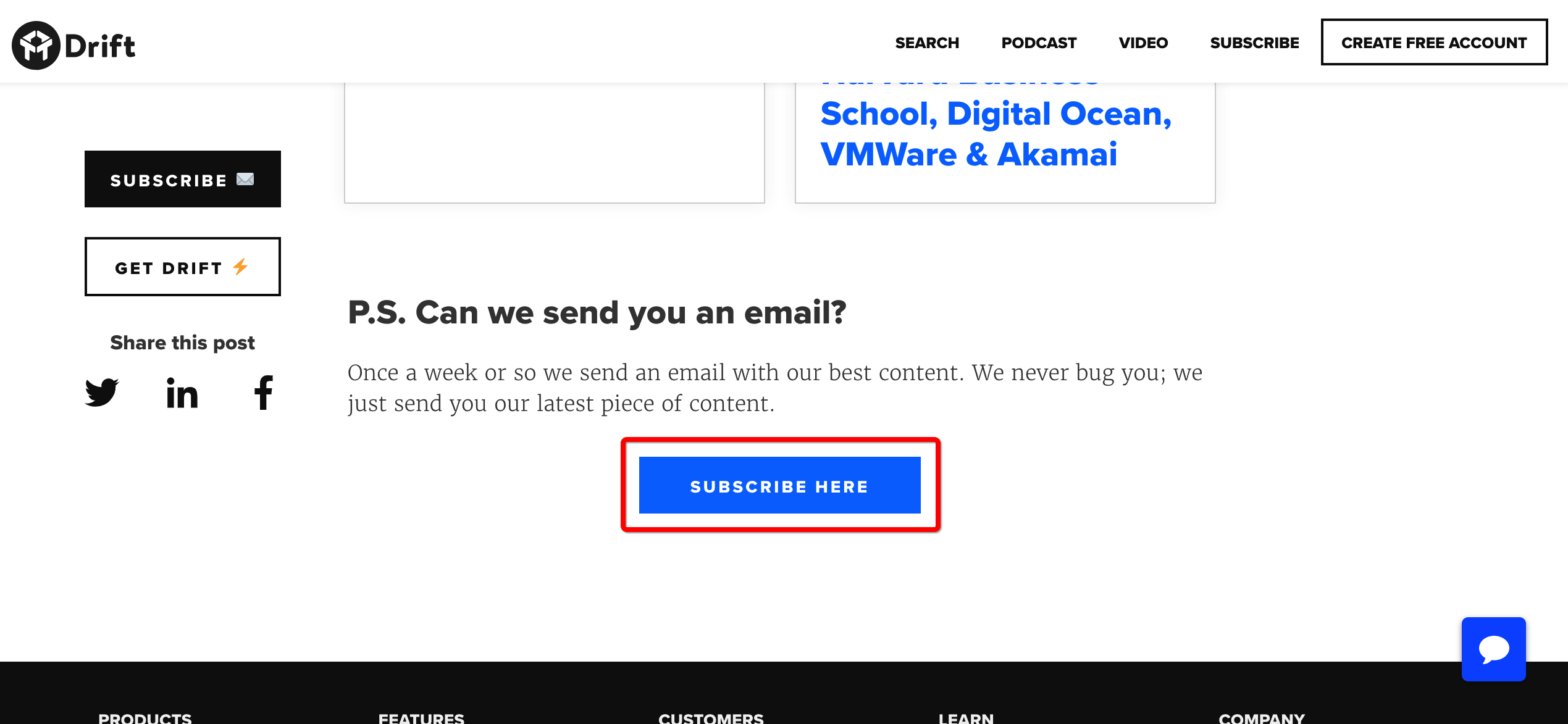 7. Whitepapers, case studies, and hidden content
This one has been out there for a while but is still super effective. Commonly, websites will give you access to whitepapers, case studies or other hidden content when you give them your email. They say they will email you a link or the actual piece of content in order to protect it, but they really just want your email. Recently, marketers have been upping the ante and giving away full digital or hard copy books!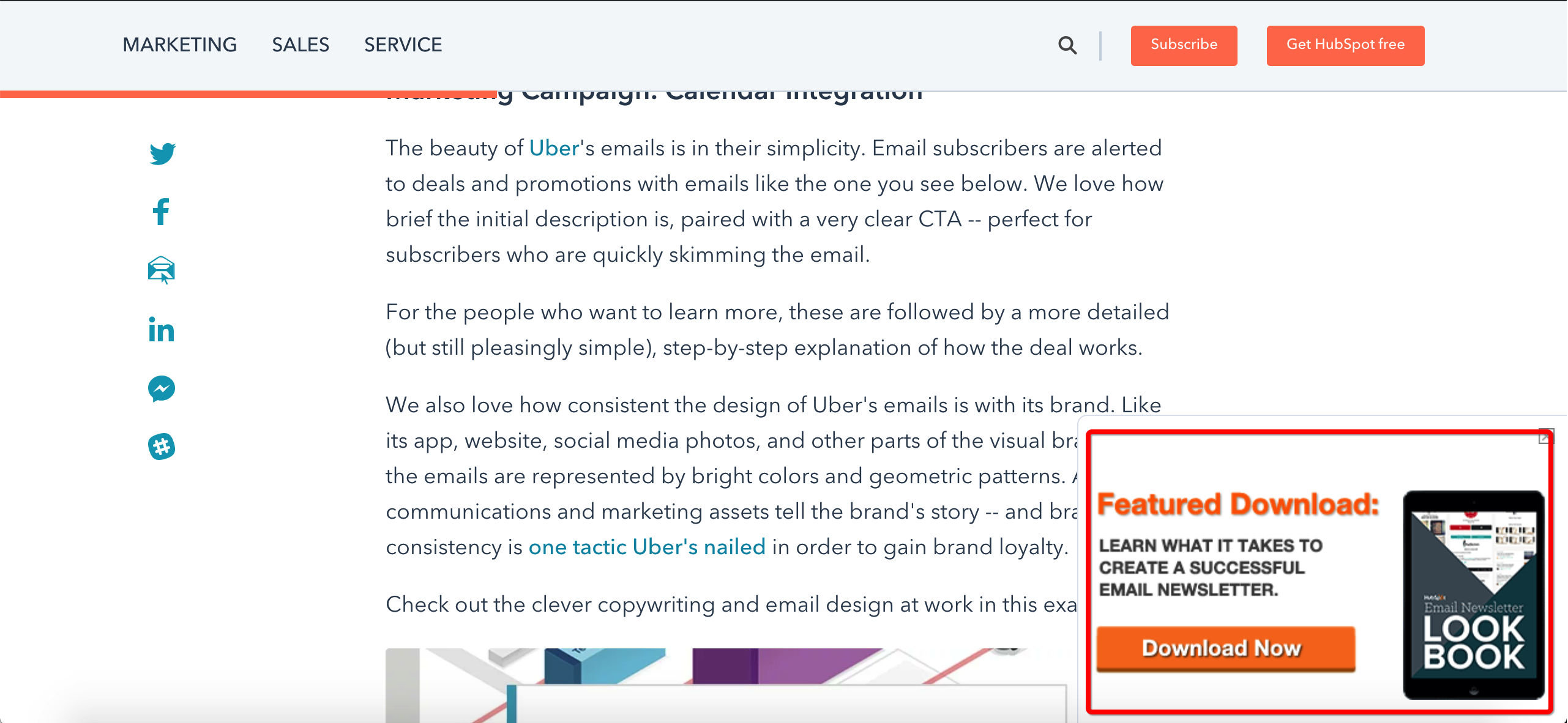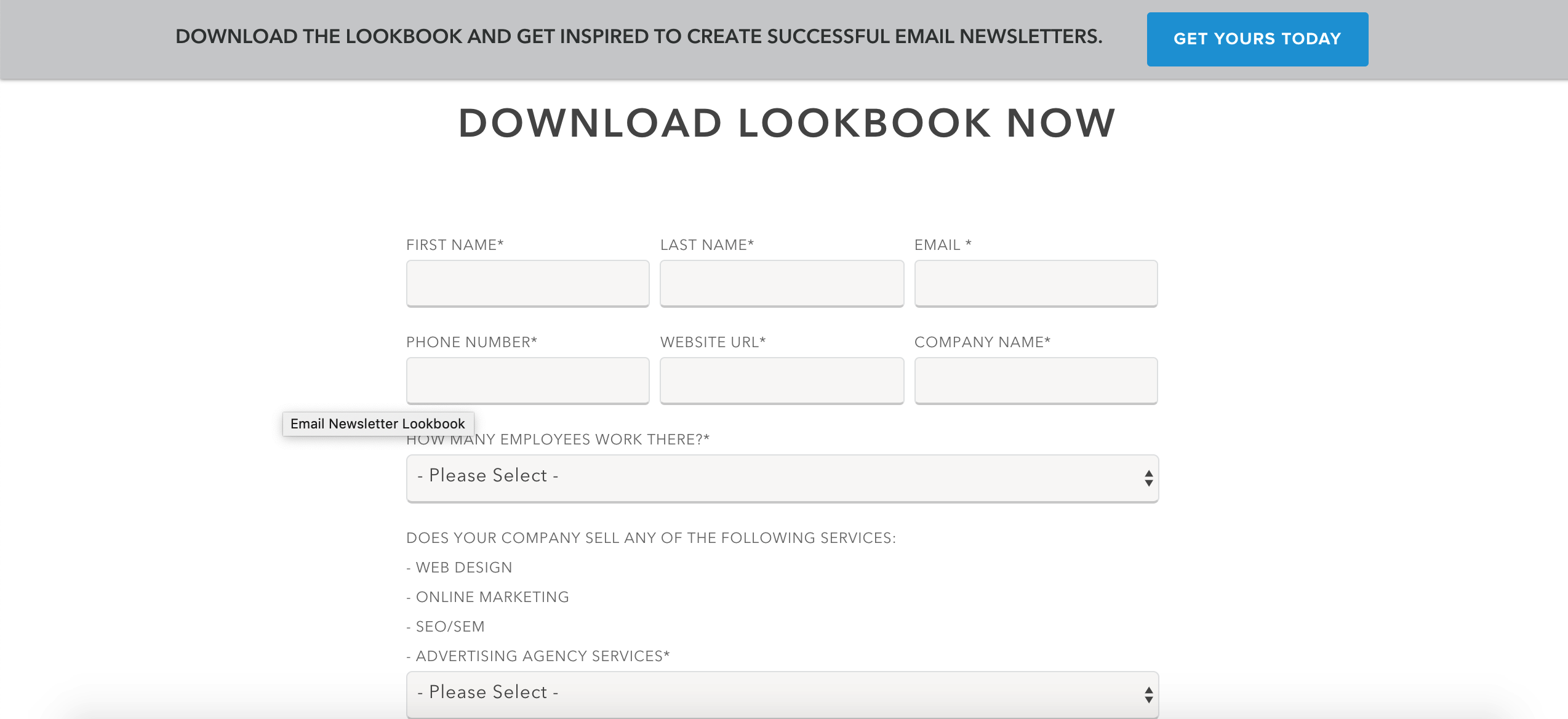 8. Webinar signups
If you have previously run or are thinking of running a webinar for your clients and/or prospects, don't think that the only selling opportunity is during the webinar. Ensure you add your attendee list to your B2B email marketing campaigns to get the maximum value out of it!
9. Buy a cold list
Likely the easiest option is to just buy a cold email list from a vendor. There are a ton of email database vendors out there, so we won't get into those. You can then take this list, target specific roles against specific campaigns, and if done properly, create a constant flow of leads.
10. BuiltWith for lead list generation
If you're a software company, and you're looking to get a list of your competitor's clients, or even a complimentary software client list, BuiltWith is your saving grace! They provide you a list of all websites that utilize a specific software and the emails of employees that work there. This is a highly effective method of targeting specific markets.
11. Your ideal customers
Generate a list of your ideal customers. Easier said than done but there are tools for this. You can use LinkedIn, online groups they hangout in, Siftery etc. but the point here is to generate a list of people that would be ideal for you to do business with. It's unlikely any of the sources available will provide emails, so you'll want to use a virtual assistant or Hunter to find email addresses for these individuals. This exercise can be incredibly effective if executed correctly.
We enable B2B companies to identify the anonymous businesses visiting their website so they can follow up with them and increase revenue. 98% of website traffic leaves without converting -
start your 14-day free trial
to identify who they are today!
12. Your live chat
Before someone can start a live chat with you, ask that they provide you with an email address. This helps to follow up if they get disconnected but also provides you with an email to use in your marketing efforts.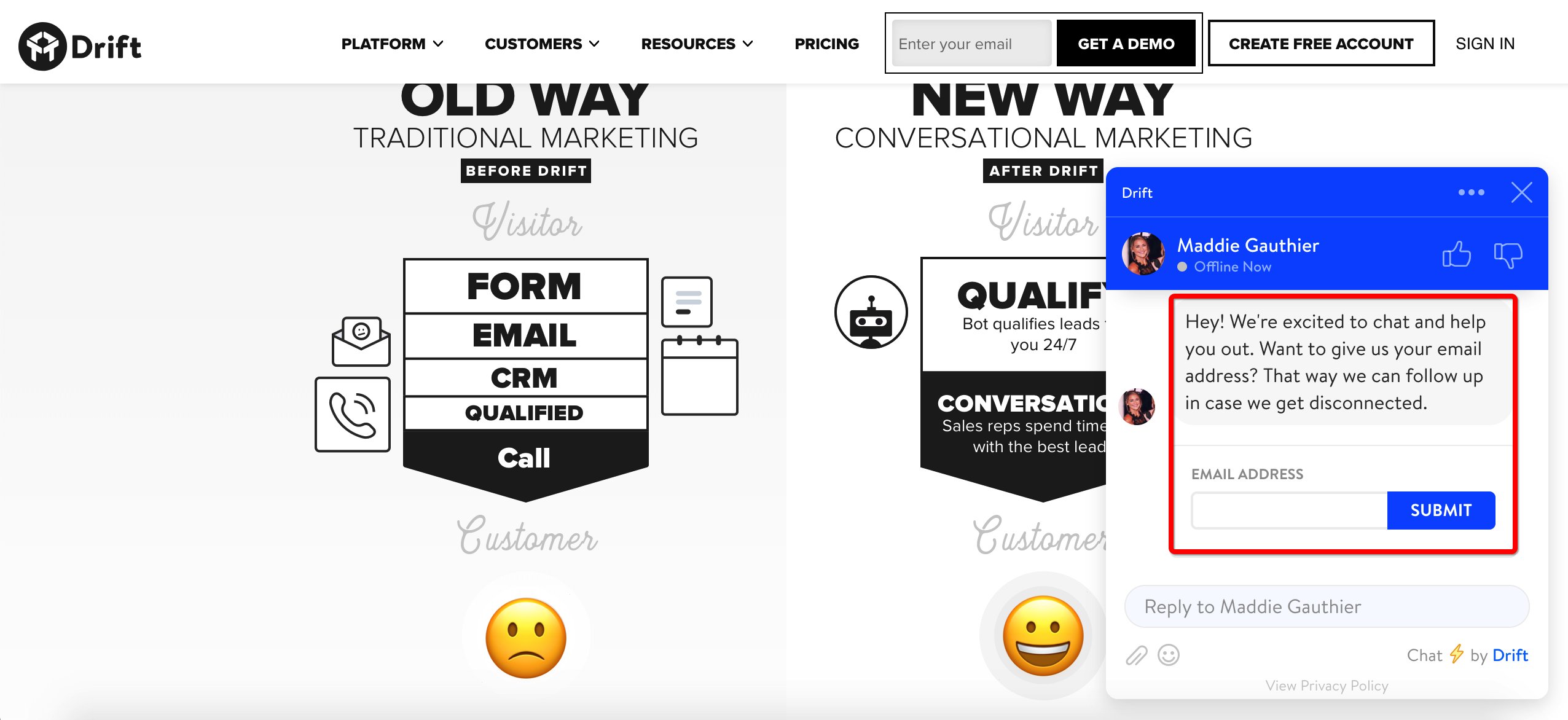 13. Tradeshows/events
If you're attending or hosting any tradeshows or events, we recommend you utilize that time to grow your email list. During the show/event you can, have a station where people can sign up for your email list, gather emails via a game, scan badges with the promise to donate $1 to charity – the possibilities are endless. Even better, after the show/event it's common for the organizer to send out a list of all attendees and their emails.
14. Subscribe option in email signature
Create as many touchpoints as possible! One of the easiest, but commonly overlooked touchpoints is your company's email signatures. Add a link in your signatures where individuals can easily sign up for your email list.
15. Contest/giveaways
Generally, contests/giveaways are usually thought to be effective for B2C companies but there are a ton of ways you can leverage them for B2B companies. Stripe as an example, gives away Stripe branded t-shirts and Mailchimp gives away figurines of their mascot. You can easily utilize these or other creative initiatives to gather email addresses during a giveaway or contest.
16. Contact forms
Don't forget to add the people that have already reached out to you via the contact form on your website to your B2B email marketing list! This is commonly overlooked but can be an effective way to repurpose email addresses.
17. Newsletter sharing
Content sharing is becoming more and more popular as companies look to leverage related client bases. However, an emerging trend is sharing newsletter sign up slots. The concept here is that company A puts a piece of company B's content in their newsletter and then directly under it, a link to sign up for company B's newsletter.
18. Sign up on Facebook
An oldie, but a goodie. Email marketing services like MailChimp allow you to embed your newsletter subscription form directly on your Facebook page! This allows you to drive relevant users to your Facebook page with high-value content and soft close them with a newsletter sign up.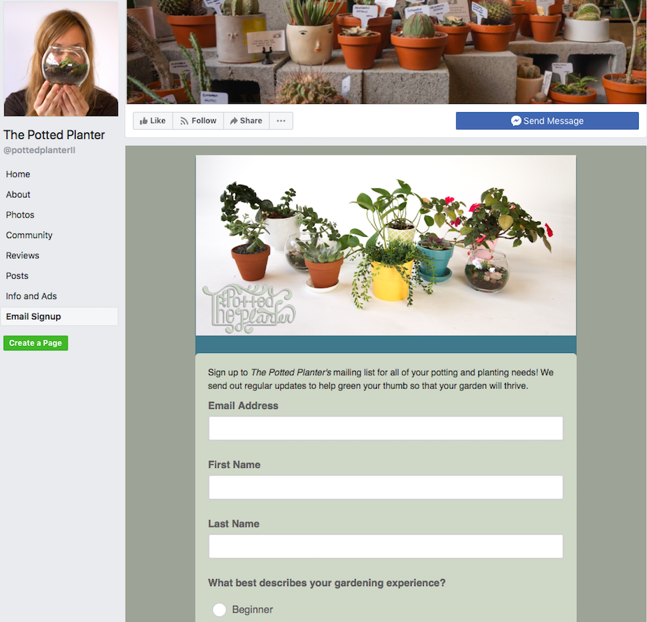 19. In-market company going out of business? Buy their B2B email marketing list
A unique tactic but can work if executed correctly. Buy a competitor or complementary company's email marketing list when they are going out of business. You can either absorb this list into your own or keep it as the other brand and transition the content to be promotional of your offerings.
Overall
People say email marketing is dead or dying, but we think the numbers speak for themselves. If you're a B2B company, you need to start building an email marketing list and pushing out high-value content immediately! B2B Email marketing and building a quality list are instrumental for success in 2021. For even more tips on how to grow your email marketing list, check out this list MobileMonkey put together.
Notice
Email marketing laws are different around the world. Please ensure the tactics you use meet the standards of the country you're targeting, before sending any electronic communications.