Creating a well-rounded sales cycle on your own takes a lot of time and effort. Plus, it requires constant upkeep and monitoring to ensure that it's continuously turning leads into paying customers. Because it's so tedious to create it on your own, a lot of companies turn to sales outsourcing companies and software to help them achieve their goals. But, with so many options on the market, it can be hard to narrow down which company or software will be the best option for you. In this article, we go through the top 20 sales outsourcing companies and software. First, let's define what sales outsourcing even is.
What is Sales Outsourcing?
Sales outsourcing is exactly what it sounds like. It is the process of using external companies or software to manage your sales processes. This may include lead generation, lead management, email or phone call management, or even direct mail services. Sales outsourcing is often used by companies that are looking to increase their sales or simplify certain tasks, without hiring additional people. Outsourcing is often affordable, and by using a company or software, can help you grow your company. Here are our favorite sales outsourcing companies and software for B2B companies.
20 Best Sales Outsourcing Companies and Software
As sales outsourcing becomes more popular, sales outsourcing companies have risen to the occasion, particularly in the B2B world. If you're interested in outsourcing a portion of your sales process, this list of the top companies provides a great place to start as you weigh the costs and benefits.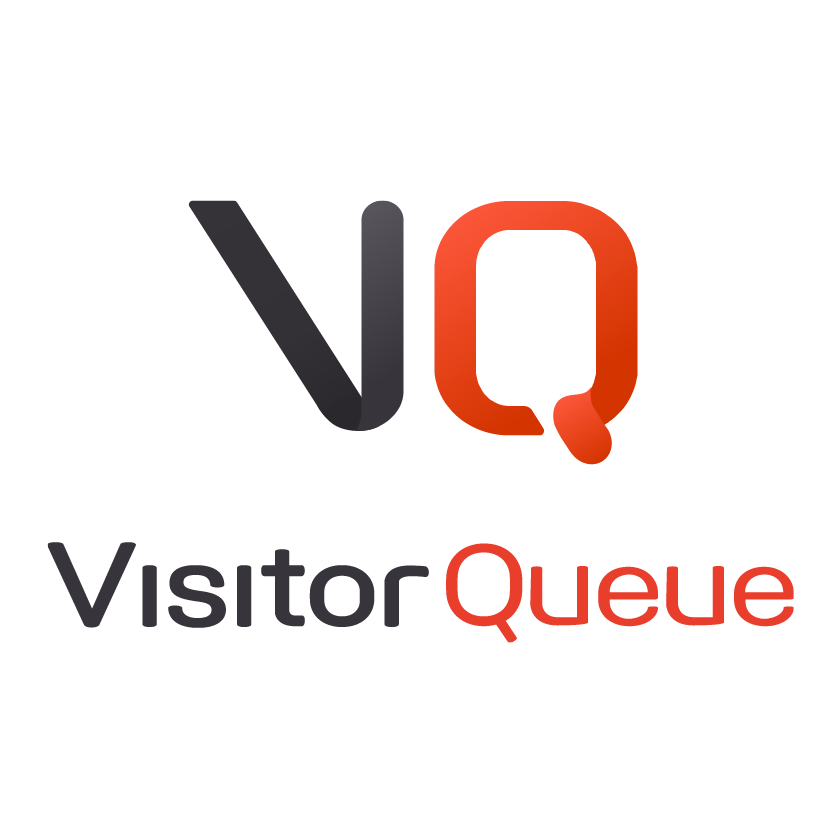 Coming in first place we have Visitor Queue. Visitor Queue can help you increase your sales by identifying the anonymous companies that visit your website. We provide an overview of each company, including their industry and links to their social platforms.
In addition, gain access to their key employee's contact information like phone number, email address, and LinkedIn page. This type of lead generation can help you see who is already interested in your company. All you have to do it reach out. Or, send them to your CRM to instantly follow up. Visitor Queue is one of the more affordable sales outsourcing software mentioned on this list, starting at $39 USD per month with unlimited users. We have an impressive 4.5 out of 5 star rating on G2 Crowd. Start your free trial of Visitor Queue today and stop losing leads.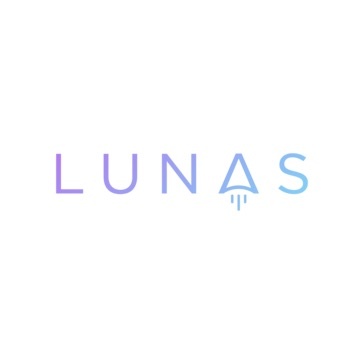 Lunas proclaims that they are a team of experienced sales leaders, that deliver comprehensive outbound lead generation, sales training, as well as consulting.
With their help, your company can build sustainable revenue growth and make data-driven decisions. Their team will treat your company as their equal partner, to help you grow your business based on your specific goals. They offer custom plans based on your company and its specific needs. Lunas has 5 out of 5 stars on G2 Crowd, but they only have 7 reviews at this time.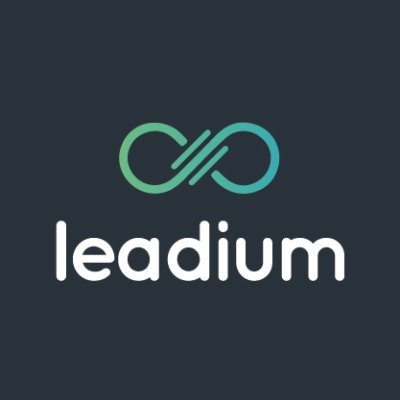 Leadium focuses on outbound appointment setting, omnichannel sales, and top-of-funnel consultation. They will also help your team implement new tech resources to enhance your sales strategies even further.
Leadium can reduce your conversion rate by 73% and see a clear return on investment. They say that they are people-focused, technology-driven, and process-oriented to ensure your goals are being met. Leadium plans typically start around $2,000 and go up from there based on your needs. They have a 4.9 out of 5 star rating on G2 Crowd, however, they only have 8 reviews at this time.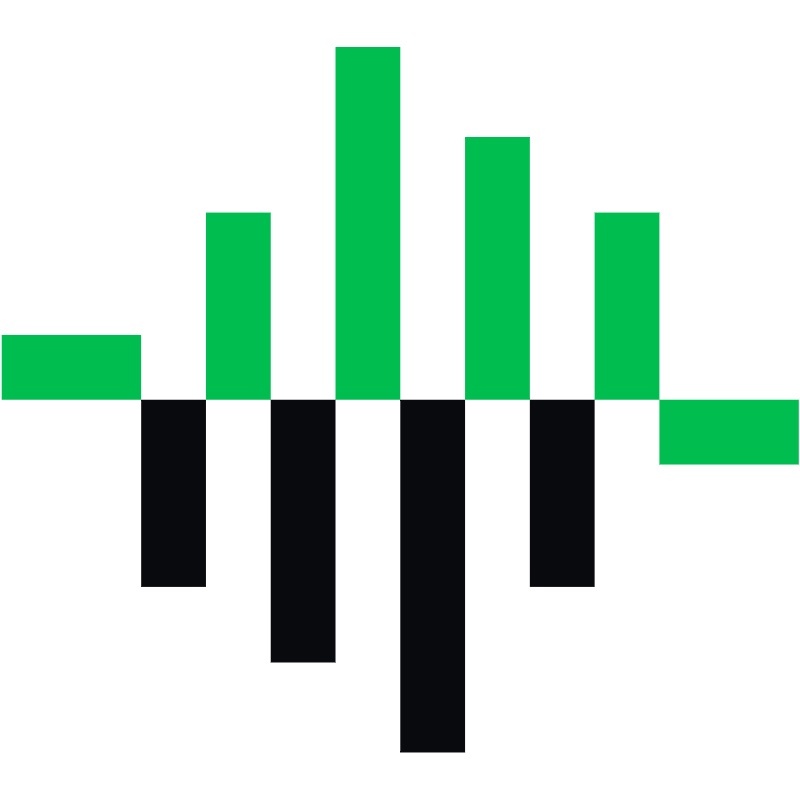 Aloware is a cloud-based contact center solution designed to help small to medium businesses increase the productivity of their sales and appointment-setting teams.
It has a smart power dialer that automatically calls through a list of leads while providing a more personalized experience for both the users and their customers. Aloware focuses on phone calls and SMS sales initiatives. Their paid plans start at $30 per month, per user. Aloware has a 4.3 out of 5 star rating on G2 Crowd.

If your business prioritizes account-based marketing, Drift ABM is one service you don't want to overlook. Drift ABM provides a direct, straight-line way to connect with prospects as soon as they land on a website by using an intelligent chat feature that pops up on-site.
Through playbooks and routing features, Drift helps ensure that sales team members never miss an opportunity to connect with a buyer (without having to sit on chat waiting around for prospects to visit a website). Real-time notifications and intuitive analytics provide deeper insight into how sales members are interacting with prospects. Their plans start at $2,500 per month, which includes live chat, meetings, custom chatbots, sales intel, notifications, and landing page customizations. They have an impressive 4.4 out of 5 star rating with over 800 reviews.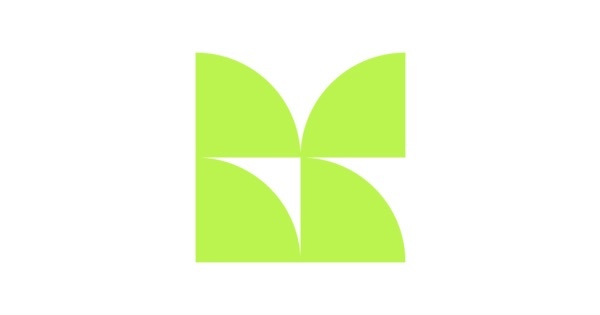 Pareto proclaims that they save startups thousands of hours of repetitive work like lead generation, market research, and admin operations. They also offer solutions to help with fundraising, influencer marketing, and recruiting.
Plus, Pareto is a 10% women-led and operated company! Their payment plans are based on the specific project you are looking to work on, starting at around $100. They have a perfect G2 Crowd rating, but keep in mind that they only have 10 reviews at this time.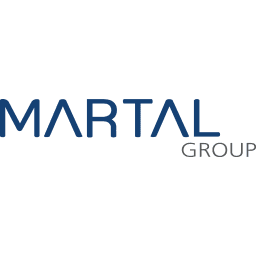 Martal Group offers lead generation and sales prospecting powered by human intelligence and reliable business data. With over 14 years in business, Martal Group knows how the sales environment is constantly changing.
A few of their key clients include monday.com, Zoho, and Bosch. Their payment plans change based on the average length of your sales cycle, revenue, and more. Martial Group has an impressive 4.6 out of 5 star rating on G2 Crowd.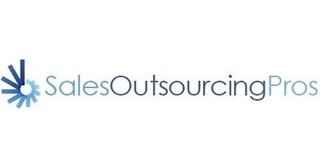 Next up on our list we have Sales Outsourcing Pros. If acceleration is what you're searching for, take a look at Sales Outsourcing Pros. Known for faster sales cycles, increased pipeline, and better client engagement.
The team at Sales Outsourcing Pros delivers top-level reporting, roadmaps, and growth plans that help generate revenue and create sustainable growth. They offer custom payment plans based on what your company is looking for. Sales Outsourcing Pros is new to G2 Crowd, and they do not have any reviews yet.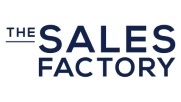 The Sales Factory helps businesses grow exponentially with their proven proprietary marketing and sales strategies and multi-channel outreach initiatives.
Their sales reps are trained to generate new and relevant leads and drive them down your sales funnel. With their coaching and consulting services, even once you end your partnership with The Sales Factory, your team will have a better understanding of how to generate high-quality leads and how to convert them. Reach out to The Sales Factory for a personalized plan based on your company's goals. Their pricing plans are based on what your company needs. The Sales Factory has 4.4 out of 5 stars on G2 Crowd.

Want to hit your sales goals again and again with a continuous process that works every time? ZoomInfo provides an intuitive look into actionable sales data.
Built-in Artificial Intelligence (AI) helps ensure that you never overlook an interested customer, important business contact, or valuable decision-maker. When you implement ZoomInfo's software, you'll get access to intent signals. As a result, this means smarter, more intelligent sales data that leads to better conversions. Zoominfo can get pricey, but they offer a free trial to test it out before committing. They have 4.4 out of 5 stars on G2 Crowd.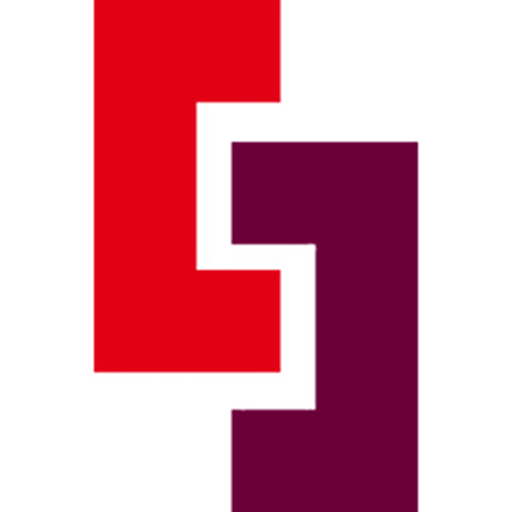 Salespanel is a marketing and sales software company that specializes in lead generation and sales intelligence. They offer a multitude of outsourcing services including tracking sales emails, qualifying leads, purchase intent, and analyzing data.
Salespanel is an all-encompassing tool that is ready to help both your sales and marketing teams guide prospects further down your sales funnel. They have a free plan available for startups or paid plans starting at $49 USD a month. Salespanel has a 4.6 out of 5-star rating on G2 Crowd.

Belkins is a lead generation and sales outsourcing company that helps their clients fulfill their potential to the fullest extent. They proclaim that they're not a typical lead generation agency, handling clients at every stage of your sales funnel.
Belkins is a very organized and professional company that will generate leads, follow up with them, and try to convert them into paying customers with demos, trade shows, and more. They work with a wide variety of companies, including B2B and B2C, and can even help LinkedIn influencers reach a wider audience. Contact Belkins to view their pricing information. Belkins has a 4.8 out of 5-star rating on G2 Crowd.

CloudTask is a unique sales outsourcing company, as they are a sales marketplace. They bring together buyers and sellers of B2B sales services, to help you choose the best option for your company, at the best price.
As always, when you are searching for the perfect company or freelancer to partner with, ensure you read their reviews and you are on the same page before working together. Prices can range depending on the type of work you are looking to get done. CloudTask has a very impressive 4.9 out of 5 star rating on G2 Crowd, with over 140 reviews.

Operatix specializes in accelerating sales for B2B software companies. They will help your team identify new revenue opportunities, generate qualified leads, and increase revenue. Operatix focuses on European and North American markets.
Whether you're an enterprise-sized software company or a startup, Operatix will have a package perfect for your needs. Contact their sales team to build a custom plan for your company. Operatix has a 4.6 out of 5 star rating on G2 Crowd.
We enable B2B companies to identify the anonymous businesses that visit their website and personalize their experience. Your sales team can now follow up with the visitors that don't convert, while marketing can personalize your website based on firmographic information to drive up conversion rate.
Start your 14-day free trial today!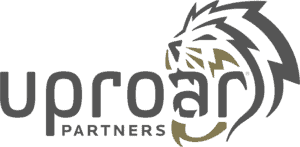 Uproar Partners is a sales outsourcing and sale recruiting solution that specifically works for B2B tech firms. Their motto is more leads, more demos, and more sales.
Uproar Partners is a handy tool, as recruiting, hiring, and training new salespeople can be very expensive for B2B tech firms. Reach out to Uproar Partners to view their pricing options. Uproar Partners has a perfect G2 Crowd rating, with 21 reviews at this time.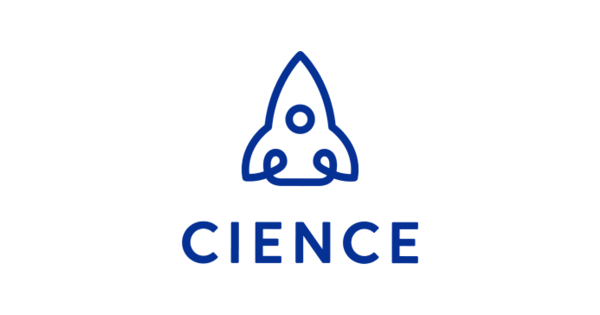 CIENCE offers a wide range of sales outsourcing and lead generation services to help your company grow. They have over 2,500 clients across the globe, including Uber, Microsoft, and even Google.
Through AI-enabled research, multi-channel outreach, and their proprietary software, they can help your team generate high-quality leads. Since CIENCE offers such a wide range of tools, they offer custom pricing plans. CIENCE has 4.0 out of 5 stars on G2 Crowd.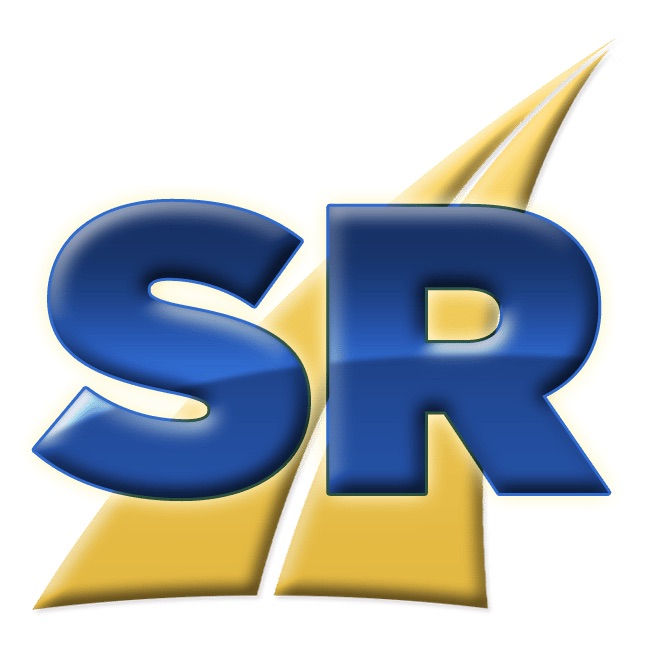 SalesRoads proclaims that they are America's top sales outsourcing partner. They specialize in lead generation and appointment setting services, with over 15 years of experience.
SalesRoads creates custom sales and marketing plans for their clients, stating that they do not use cookie-cutter programs like some of their competitors may do. They have 5 out of 5 stars on G2 Crowd, with 11 total reviews.

Cleverly works to fill your sales pipeline with qualified leads with the goal of driving revenue. They focus on LinkedIn lead generation with marketing campaigns.
They create and execute LinkedIn message campaigns that are fully optimized. With the help of Cleverly, your company can increase sales outreach, productivity, and results by 10x. A few of their noteworthy clients include Amazon, Google, Hulu, and Unilever. Their paid plans start at $397 per month. Cleverly only has two reviews, amassing them a 4.5 out of 5-star rating on G2 Crowd.

Accordium is a unique service that offers users the ability to create visual workflows for sales-related tasks and closed deals.
Additionally, Accordium offers customizable video introductions that help cold leads turn warm with a one-of-a-kind touch. Personal sales videos powered with Accordium have been shown to improve deal closing rates by up to 32%. Accordium has a free plan, as well as a $79 per month paid plan available. They have a 4.8 out of 5 star rating on G2 Crowd.

​​In many ways, sales outsourcing companies can help a business build a foundation for future success. Callbox is a B2B service that does just that.
With lead generation and appointment-setting services, Callbox helps businesses fill the sales pipeline with warm and qualified leads through a process of multi-touch and multi-channel marketing. Whether your outsourcing budget is vast or minor. Callbox has proven strategies in place to help you achieve and exceed sales and revenue goals. Pricing must be requested. Callbox has a 4.4 out of 5 star rating on G2 Crowd.
Use Complimentary Software
If you are generating more leads and filling your sales funnel, you'll need a place to store those leads. Using a CRM can help you organize your leads, and stay on top of your lead generation and sales cycle. In addition to a CRM, using a software like Slack can help your team communicate better than email. Slack is a messaging software that your sales and marketing teams can use to send resources, leads, and other information to each other. Using complimentary software will make your job easier, and reduce the chances of making mistakes.
Closing Statements
There are a number of fantastic sales outsourcing companies and software on the market. Each of these companies is unique and will help you generate leads and fill your sales funnel in different ways. If you are looking for an affordable way to generate leads, Visitor Queue may be your best bet. Don't hesitate to reach out if you have any questions and happy selling!