If you are a B2B company, your ability to generate leads can ultimately dictate how successful you will be. Without a steady flow of leads, your business is not going to be able to convert sales. Being able to generate leads with a focus on quality, not just quantity will give you the ability to close more deals that are required for sustained growth. But, if you do not have the experience of putting these lists together or are unsure where to start, it can be a lot to take on. There is a good chance that you will use LinkedIn to generate leads at one time or another. As easy as all blogs say it is to generate leads through LinkedIn, what they don't tell you is it can take quite a bit of time. You need to set up what you plan to do from strategy, content and then who it will be sent to. This is where using LinkedIn lead generation services can drastically help you and your team.
Even if you have an in-house marketing and sales team, it often makes sense to reach out to a lead generation company to help you. This will allow you to fill the gaps you may have in your own strategies and learn from their expertise. If you do not have the in-house expertise and choose to avoid LinkedIn lead generation, you may be leaving money on the table. But finding the correct lead generation company for you can sometimes be difficult. What should you look for? Why should you choose one over another? Is it solely based on price? This is what we are trying to help you with. We may not be able to pick the one for you, but we can narrow it down.
What To Keep In Mind When Choosing LinkedIn Lead Generation Services
You should keep in mind a few questions to pick the best LinkedIn lead generation services company for you. What are your current strategies? What are the current gaps in your strategies? How will the strategies being put in place affect your current in-house efforts? Will your team be able to take action on this information? What kind of working relationship do you want to have with this company?
These questions and points to keep in mind can seem very basic and obvious, but they are very important. I recommend having these questions written out and have them answered on every company you are looking at. This way, you can see which company would work best with you and your team.
*All the companies posted below are in no particular order and are based on our opinion.
Pearl Lemon Leads helps companies attract more of their ideal clients using LinkedIn. Their lead generation service is designed to build your online presence while accurately reflecting your brand. As a leading LinkedIn lead generation services company they have the resources and ability to message hundreds of prospective clients for you per month. Now you are able to spend your time on business matters that are more pressing. And, you and your team will be connected with more prospects in your target audience. Their approach is a multi-channel approach that includes LinkedIn, cold calling, cold emailing, appointment setting, and more.
Twiz.io books high-quality meetings on your calendar through their LinkedIn lead generation services efforts. Have a Founder oversee your account to ensure the highest quality results. Have a lead generation specialist and a sales assistant control your efforts and book the highest quality meetings. This allows you time to do what you need to in order to make your service what your clients want and not have to also worry about finding new clients. Their lead generation process starts with two weeks of campaigns to set the tone for 6 months of onboarding of prospects. Then focusing on qualifying and reaching out to them. After initial messages and campaigns are done, it is then time to refine this method to ensure the best results for you and your team.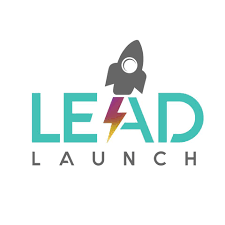 LeadLaunch will take your current sales and marketing tactics along with your ideal customer profile and build a custom strategy based on this to ensure a seamless experience from first to the last contact. They will then build the perfect profile on LinkedIn as this is where your prospects will build their opinion of you and decide if they will do business with you or not. Your profile is designed to speak to your client's needs, not show your accomplishments. Next, they will use LinedIn's advanced searching to find targeted and segmented leads. With searches containing geography, industry, company size, title, groups, etc. they are able to find the most qualified leads for your business. Then comes the targeted campaigns and testing of these campaigns to ensure the highest ROI possible.
We enable B2B companies to identify the anonymous businesses that visit their website and personalize their experience. Your sales team can now follow up with the visitors that don't convert, while marketing can personalize your website based on firmographic information to drive up conversion rate.
Start your 14-day free trial today!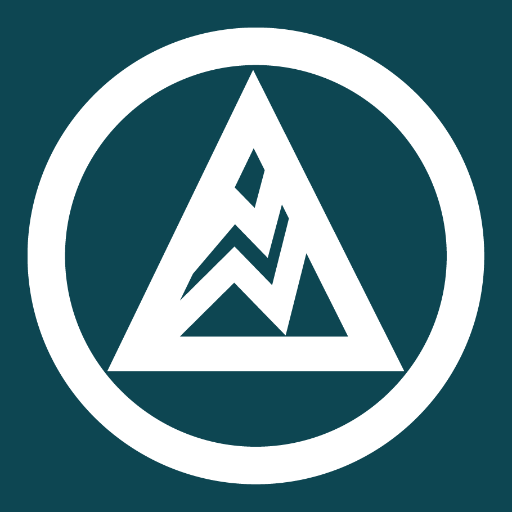 Uhuru Network will identify leads who fit your ideal customer profile. They do not believe in wasting time going after those who would not be a good fit and will focus their efforts on only the highest quality leads. Their method will help you establish your future account-based marketing and outbound marketing strategies. Using these methods you will shorten your overall sales process. Through optimized LinkedIn profiles in order to build authority, your prospects will build a connection with you online. Via their testing methods, you can then see what campaigns work best for different customer profiles and focus on the highest ROI.
Wrap Up
Every company listed above will have similarities and differences. Some of the biggest differences will be how hands-on they are with your team or if they take the data and work behind the scenes and present you with the final product. Each business will be better suited for some than others and the best way to identify which of these companies are best for you is to have a conversation with them. Since you will be working with account managers and sales specialists compared to software, there is a personal connection that will come down to personal preference.
Having someone running your lead generation and reach out is more valuable than you could imagine. The amount of time you spend generating leads, working on your profiles, answering messages, creating campaigns, etc. is hard to determine. Once you experience the amount of time you will be given you will not want to go back. And when you receive the results provided by these companies you will not go back. Alternatively, if you wish to remain in complete control of your LinkedIn lead generation, you can use an automated tool to handle this for you.