Video marketing is becoming more and more necessary in day-to-day business. As devices become more optimized for viewing high quality content and consumers look for more video content than text content. Through video content, you are able to get the information needed quickly. But, also have a visual description of the content they are consuming. People are looking more towards video content than text on a site. Whether this is your marketing efforts, reviews, testimonials or even training videos. They are more trustworthy by putting a face to the information. Finding the best Vidyard alternatives is key as it will help your business develop it's video marketing strategy.
Picking The Best Vidyard Alternative
Not everyone is a multimedia and video expert. It can also become pricey and difficult to get your content to your audience. Thankfully companies have developed tools to assist you in reaching your audience, branding your videos, hosting, and distributing your videos to your target audience. These companies will take it a step further and deliver analytics on your videos. Allowing you to further tailor them to reach your maximum audience and generate the highest quality leads. Vidyard has quickly become a leader in video sales and marketing space. Below, we loot at 6 best Vidyard alternatives and competitors.
Focusing on flawless delivery on any device, Wisitia automatically encodes the videos you upload in Flash and HTML5. Also storing at multiple resolutions for viewing on any device at any time. Customize your video with the buttons you need and ensure that it matches the design and colours of your website for a streamlined look from video to the website. Generate more qualified leads through an email capture tool within your video to engage your audience in the content you provide. Use this in tandem with your favourite email marketing tool. Adding your leads to your ongoing campaigns and generate sales more quickly.
Dacast is an online video hosting platform for businesses to allow them to publish their videos in an easy and fast manner. With customizable options, you can control the design and layout to ensure it aligns with your company's branding. Add your logos, calls to action, social sites, and more to have a seamless feel from your videos to your site. Their range of tools allows encoding, security analytics and APIs, everything you need to have the highest quality content. Utilize a call to actions (CTAs) through your videos on your site to engage your audience and ensure your team is only following up with the most qualified leads.
We enable B2B companies to identify the anonymous businesses that visit their website and personalize their experience. Your sales team can now follow up with the visitors that don't convert, while marketing can personalize your website based on firmographic information to drive up conversion rate.
Start your 14-day free trial today!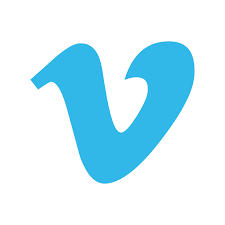 Vimeo is a cloud-based solution to help brands, publishers and creators upload, host, stream and share content across multiple platforms. The platform is an out of the box white label solution. Allowing you to customize the look of everything to ensure your videos follow your site's branding and colour scheme. Add videos to websites, blogs, social networks and more. Allow users to configure the content based on user credentials. Integrate natively to third party applications you use daily such as Final Cut, Premiere, Slack, Dropbox, and more. Create professional videos to show your consumers the level of quality they can expect from your business and create a lasting impression on them.
Create personalized video pages for case studies, video demos, contract PDFs, and other methods to speed up your sales process. Personalize every aspect of your pages to follow suit with branding and colour schemes to ensure a smooth transition from your site to your videos. Optimize your videos with analytics to understand exactly what is working for your business and what is not, to help you plan accordingly moving forward. Build longer-term relationships with your clients as companies trust video testimonials up to 90% more than text testimonials. Show off your business's success stories to the masses and generate qualified leads.
Vidcaster helps you and your team turn video content into lead generation efforts through video SEO and templated video landing pages. Educate your viewers through videos anywhere on your site, the world and on any device. Through the easy to navigate portal you can create any type of video your viewers need in minutes. Choose your video players' default player and create immersive video galleries and then track and analyze the results of these videos and integrate with your existing software tools.
Brightcove is one of the best Vidyard alternatives with a marketing suite and video content management software that sets out to maximize the engagement and conversion rates of your videos. Thus, improving the ROI on your videos. Brightcove provides you with a video library, SEO optimized portal, live video streaming, social media sharing, tracking and analytics, and more. Ensure you reach your maximum audience through in-depth analytics tracking to figure out what works for your business and what doesn't.
Making The Decision On The Best Vidyard Alternative
In a business climate where multimedia content is growing ever more important, it is no longer an option to not have videos on your website. People coming into buying power are looking for videos to get the information they need. They are much more likely to learn about your product or service through video than to read your feature page. This does not mean that you no longer need to have a feature page. This means you will need to have both. Having videos not only makes it easier for your consumers to get the content they are looking for. But it demonstrates the professional nature of your business.
Through high quality and professionally made videos, you are able to demonstrate the quality your business can provide. Creating more of a lasting impression than you would through text. Through video, you can give your consumers real insight on what day-to-day operations look like at your business. Thus allowing you to put a face (or faces) to the company instead of just a logo. Vidyard is a company that saw this movement coming and capitalized on it. But other companies may be better suited for your needs. Which is why it is important to find the best vidyard alternatives for you if they do not provide what you need.