ZoomInfo is a popular contact generation tool that is considered one of the best when it comes to an all-in \-one contact database. However, they are not the only solution to this problem. Every company in this industry offers new insights and different features. Making Zoominfo competitors more important than ever to find. As is with every bit of software you introduce into your business, you should ensure that it is a good fit. First, by speaking with your team about the problem, you as a whole are trying to solve. Then taking that problem to the industry and seeing who offers the features and insights you are looking for.
In today's business environment, companies are growing and adopting new software so quickly. If you are not using a type of leading-edge software to help give your team a competitive edge, you may be falling behind. We know how exciting it can be looking for new software and how rushed you can feel to find one. Companies can lose up to 30% of their clients each year, and it is important to retain as many as you can. With that percentage being so high, you and your team can't afford to waste any more time. This is why we are hoping to make your search for a new tool a bit easier and faster with these ZoomInfo competitors.
*Not in any particular order. We have no affiliation and do not receive a commission from any of these companies.
First, we should look at the tool we plan on comparing the rest too. ZoomInfo is powered by DiscoverOrg and combines a database of technology with a comprehensive view of companies and contacts. This powerful tool is also packed with features and integrations to help combine workflows. By combining workflows, your team is able to deliver more leads and increase conversion. Backed by easily the most extensive B2B database, this platform supercharges your sales teams' ability to target exactly who you are looking for.
Choosing A ZoomInfo Competitor
Now all of this can seem pretty hard to compete with, and it is. But as I mentioned earlier, there is no one tool to rule them all. Every business has different needs. There are tools out there that are more than capable of competing with ZoomInfo and can provide features they don't. Now, let's get to these Zoominfo competitors.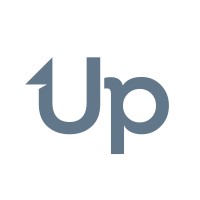 UpLead is an online B2B sales platform that helps sales teams connect with qualified leads. They utilize an existing online lead database of over 46 million online profiles and offer tools to help you find the key decision-maker. With the ability to add over 50 filters, you are able to refine your searches to exactly who you are interested in finding. Using this platform, you are able to not only find leads but also verify the contact information in real-time. You can then download all of this information for you and your team to use within minutes. UpLead can integrate with the most popular CRM tools, such as Zoho, Hubspot, and more. This ensures that you and your team have all the data you need. On the companies and contacts you intend to follow up with, in one location. They also offer a 7-day free trial with five credits pre-added.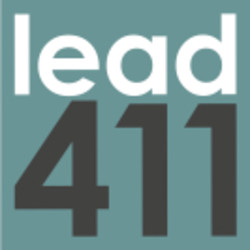 Lead411 is a powerful sales intelligence platform with an extensive database to assist sales teams, marketers, and other teams perform. They provide you with thousands of mobile and office direct numbers and verified email addresses. The data they provide is highly reliable and accurate as they are verifying their data and adding thousands of new data points daily. You are then able to target consumers at the moment they are in their purchasing decision. With smart sales triggers, competitors' data, buying signals, and more. With this powerful tool and its ability to be customized for your business process, it makes itself an asset. You can see why this is one of the strongest Zoominfo alternatives on the market. They also offer 50 free leads with a demo.
We enable B2B companies to identify the anonymous businesses that visit their website and personalize their experience. Your sales team can now follow up with the visitors that don't convert, while marketing can personalize your website based on firmographic information to drive up conversion rate.
Start your 14-day free trial today!
Sales Navigator is likely a tool all of us have come across, one way or another. Whether it is someone reaching out to you using Sales Navigator, or LinkedIn was trying to get you on the 30-day free trial. Sales Navigator is a database platform that is powered by LinkedIn using vast resources of verified B2B contact information. This tool helps you find and reach the right people in the company or industry you are looking for. The best thing about Sales Navigator is all the information is verified by its users. Everyone wants to make sure their profile is clean and up to date, which in turn, helps you. The interface is very easy to operate and makes it easy for you to manage your contacts and interactions. This is a fantastic tool that is trusted by businesses worldwide. They also offer a free demo and trial.
Prospect.io is a prospecting tool that is used to discover contact details including email addresses, job details, and other relevant details. This tool can be used to either discover new contact details or verify the ones you currently have. One of the best features (across the board) is the chrome extension they have developed. Through this extension, you are able to manage all prospects in an easy and efficient manner. Apart from the sales prospecting features, you are able to use this tool for outreach. Through drip email campaigns, you can engage your audience from one convenient tool. It also integrates with your favourite platforms to make your team's job simple.
Mattermark is a tool that is rich with features that can help your entire sales pipeline. From finding the industry you are interested in, finding relevant information about decision-makers within the industry, and exporting them – it does it all. You are also able to monitor changes in contact-related details to help your team identify trends to best assist your strategy. On top of discovering the details about the contacts you are interested in, you are able to get detailed company profiles. This is used to gather all business-related information to assist your sales team. Your team can charge forward with all relevant company information and prospects at that company. Making each pitch unique and powerful.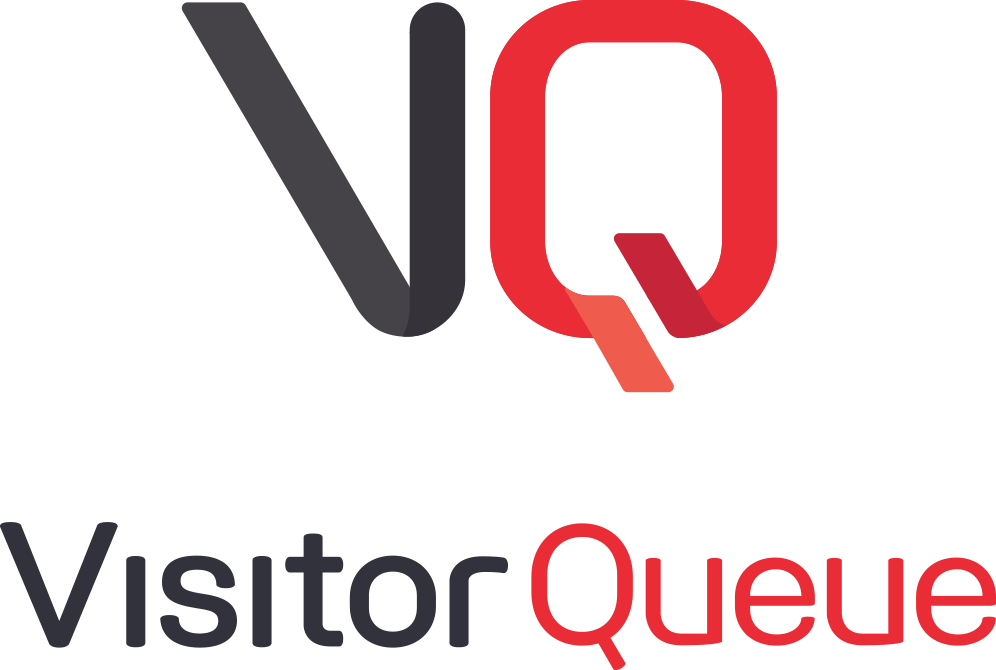 Visitor Queue, our own tool, is a B2B lead generation software that tracks visitors on your website and identifies the anonymous companies. This gives you the opportunity to discover the companies that visited your site. So you are able to follow up with the ones that didn't convert. You are able to see the company who visited your site, their visit details (page path, where they came from, etc.), general company information, and contacts at that company. You can then create filters and reports to further refine the companies you see.
With this information at your fingertips, your sales team is able to qualify their leads further and follow up. Ultimately converting the hot leads. Furthermore, you can integrate this tool with your favourite data, centralization software or other tools and get your data where you need it. 98% of your visitors leave your site without converting or leaving a way for you to follow up. Isn't it about time you find out who they are?
Narrowing Down These Zoominfo Competitors
All of these Zoominfo competitors are a great option (or else I wouldn't have chosen them), but it depends on your business needs and goals. It is important to keep your teams sales playbook in mind. This is why it is important to take your business's goals and requirements with you in the searching process. Depending on your business's current outbound or inbound sales strategy, it can drastically change the way you look at these tools. Involving your team is one of the most important factors in deciding which tool you should implement. Your team are the ones who are going to be using it daily, and they have an idea of what is currently lacking from their tool chest.
Thankfully these tools offer free trials and/or free samples of their data. It is next to impossible to determine the tool you will buy from my input and what the company says. This is meant to be a guideline to help you choose the top tools to trial and see what works for you. These Zoominfo competitors will get you started on your hunt. Happy hunting!