We all know how difficult and strenuous it can be to guide customers through your sales funnel. It can feel never-ending to find qualified leads. Once you find these leads, a portion of them always drops out of the funnel along the way. Wouldn't it be amazing to see what they were thinking? This is where intent data can help. Intent data can supply your sales and marketing teams with information about the customers entering, exiting, and moving through your sales funnel. Using this information, your sales team can reach out, and help guide them. Your marketing team can direct their marketing efforts to entice them using remarketing. But not every intent data provider will work for your business. Keep reading to find out some of the best B2B intent data providers, and how they can help your business drive revenue.
What is Intent Data?
Before we get into B2B intent data providers, I want to go over some intent data basics. By definition, intent data is a dataset that shows what a consumer is interested in. Intent data use IP addresses and browser cookies to track customer activity. By knowing this data, we can identify what the consumer is interested in. Companies that use intent data must ensure they are compliant with privacy laws depending on where they live and where their clients live. The main privacy laws that companies must comply with are the General Data Protection Regulation (GDPR) and California Privacy Act (CCPA).
How is Intent Data Used?
Do you ever do a little online shopping, end up not purchasing, and then the next day you get Facebook Ads for that exact product? Or has your business ever researched software and the next day you receive an email from one of their sales reps? That is thanks to intent data! Every business that uses intent data uses it a little differently, based on their needs and their typical sales funnel. Intent data is crucial to marketers, with about 99% of marketers leverage intent data to some extent in their marketing efforts. According to InboxInsight, 26% of B2B marketers use only first-party data, 19% use only third-party, and the remaining 55% use a combination of both.
First-Party Intent Data
First-party intent data is generally less expensive to acquire since you use insights from your internal resources. Popular examples of this are Google Analytics, your CRM software, or other software that you use on your site to collect identifiable data. Google Analytics provides you with information like what a customer shows interest in on your site, how many pages they visit, and how they came to your site. All of this data can be used to optimize your website and marketing efforts, to make sure your customers are getting the most out of your site.
Third-Party Intent Data
Like the name sounds, third-party intent data is gathered externally from your business. This is done using a third-party site, software, social media, etc. Third-party intent data can give you an understanding of what your customer is interested in outside of your website. On average, B2B decision-makers conduct 12 internet searches before going to a specific company's website. So, it can be really helpful if your company identifies what the 12 searches were, and what information it gives to their customers. This example is helpful to build out Google Adwords campaigns, among other things. As you can see, a combination of first and third-party intent data can gather a lot of in-depth information on customers. As a result, companies can provide the best experience possible to convert more customers. Now, let's go over the best B2B intent data providers.
Visitor Queue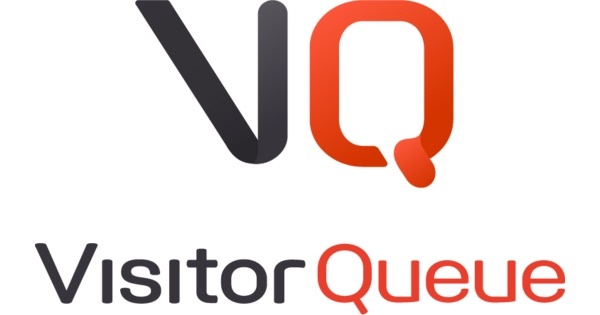 With only 2% of website traffic converting, it can be challenging to increase revenue without knowing who the other 98% of traffic is. This is where our tool, Visitor Queue, can help. Visitor Queue is an advanced B2B lead generation software that identifies the name, contact details, and user data of the businesses that visit your website. We can integrate with thousands of software, including Salesforce, Zapier, Zoho, and more. Visitor Queue is perfect for businesses of any size, with plans starting at $39 USD a month, and are based on the number of leads you will need per month. We also have great customer service and resources if clients need any assistance along the way.
Bombora

Over the past 6 years, Bombora has become one of the leading providers of intent data for B2B sales and marketing. They strive to provide data that aligns marketing and sales teams. This enables them to base their actions on the knowledge of which businesses are actively researching what products. Bombora also provides excellent resources, guides, and statistics on the best ways to use intent data. Bombora's mission is to make marketing more sustainable. They do this by using methods that allow marketers to send the right message, to the right audience, at the right time. They state that excessive ads and emails inundate people, which worsens the pile of marketing pollution.
ZoomInfo

ZoomInfo is one of the leading B2B intent data providers in the industry. With almost 4,000 five star reviews on G2, there's no doubt why they continuously rank high. ZoomInfo provides many different services including lead generation, email building, live chat, and other features that will help you find leads who are ready to convert. Because ZoomInfo offers so many features, their pricing tends to be more expensive than other intent data software options mentioned on this list. But, if you are in the market for multiple solutions, ZoomInfo might be your all-in-one solution.
6sense
6sense specializes in uncovering anonymous buying behavior. This enables your sales and marketing teams to build personalized, multi-channel, multi-touch campaigns that are sure to entice your consumer. In addition, 6sense is the only account-based platform that uses AI to predict trends in customer's behavior patterns. They use AI in addition to your website data to identify potential clients who are tailored to your business. This speeds up the process of finding qualified customers.
SalesIntel

SalesIntel provides sales and marketing teams with phone numbers and email contact information. They ensure their information is 95% accurate by testing their phone numbers and email contact information every 90 days. SalesIntel integrates with Salesforce, so the data can be sent to your CRM. Then, sales teams can better track where the leads are in their system. They offer a unique service called Research on Demand. Research on Demand is for clients who need data on a specific industry that is not already in their database. When you request to learn more about it, their team will do some digging and find the data you are looking for. They also have great customer service!
TechTarget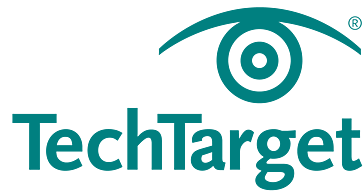 TechTarget has over 20 years of technology innovation experience to help grow businesses of all sizes. They provide hands-on support, training, and consulting focused on maximizing your sales and marketing team's performances. TechTarget follows a 6 Pillars to Customer Success Milestones and Deliverables diagram to accelerate business success. In addition, they pride themselves on data-driven marketing and sales best practices. They can provide their client's customers with a one-of-a-kind experience. Some of their big-name clients include Lenovo, Cisco, and Hitachi Vantara, so they must be good!
Demandbase

With their comprehensive Marketing Suite, Demandbase guides marketing and sales teams to collaborate with each other, share intelligence, and experience growth. Their suite includes four intertwined solutions: account-based experience cloud, advertising cloud, data cloud, and sales intelligence cloud. By combining these solutions into one convenient solution, Demandbase customers are able to win bigger deals, faster. Typically, Demandbase clients are larger businesses due to their prices. But, they do include a lot of features for the price. They also offer great customer service and in-depth demos to ensure you are getting the most out of their product. They also offer integrations with Oracle, SalesForce, Adobe, Hubspot, and more to create a seamless client experience that drives growth.
Wrap Up
Without a doubt, intent data will continue to be a necessary aspect of marketing and sales. There are so many ways to use intent data to increase sales and drive customers through your sales cycle. However, every business will have a different strategy that they will use with their providers. Whether it is the first party, third party, or a combination of the two. I hope you were able to find a new tool that your marketing and sales teams can implement to drive sales. Happy prospecting!
If you have any questions about how Visitor Queue can help your business generate more leads, do not hesitate to reach out!