Los Angeles is a fantastic city home to various industries, businesses, cultures, educational establishments and some of the best B2B marketing agencies. It is also in a key area of the country that holds a large population. With the vast media outlets in Los Angeles, it is home to a unique and creative way of thinking and living. The citizens of the City of Angels to enrich their lives in any way possible and seek out creativity. With all of these variables it truly is a diverse marketplace. In such a unique marketplace, specializing your offerings becomes critical as not everyone can take the same approach to reach who they want.
Finding The Best Marketing Agencies In Los Angeles
Below, we have put together a list of the best B2B marketing agencies in Los Angeles. Every company on the list has been handpicked for various different reasons and they all have different strengths and weaknesses. Some of the criteria include user reviews, employees, culture, awards, etc. These agencies can help you and your company grow to new heights with a new outlook on your current business practices and how to reach your target audience. We have done the heavy lifting for you and identified the best B2B marketing agencies in Los Angeles.
*Not in any particular order. We have no affiliation and do not receive a commission from any of these companies.
B2B Website Design & Content Marketing
Bop Design is a B2B marketing and web design firm that leverages its expertise in web design to give you a perfect web experience to engage your customers and the appropriate SEO, content marketing, and social media presence to follow up. Bop Design is known for its web design and content marketing within the health care & medical industries.
Some of their clients include:
CNW
TechFlow
Ocean Media
Axim
Learn more about their client success stories and how to join them here.
#1 Ranked SEO & Design Agency. Los Angeles Based.
Coalition Technologies is one of the top ranking marketing firms in the SEO category in the United States. They demonstrate their superior skill through their specialized staff that focus on SEO, PPC, web, and social giving them a well rounded understanding of the industry and know the best way to target your intended audience. Coalition Technologies is known for their SEO and web design within the eCommerce industry.
Some of their clients include:
PayPal
Ford
Harvard
Whataburger
Join these heavy hitters here.
Branding agency with its own surf brand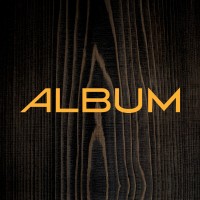 Album Agency helps emerging brands reach their intended audience with a creative and unique approach. Through the use of their mixed speciality team they are able to have multiple points of view in order to see all angles and create the best performing message and strategy. Album Agency is known for their branding and content marketing within the consumer products & services and hospitality & leisure industries.
Some of their clients include:
Ben & Jerry's
Facebook
Apple
Western National
Find out how you can join these customer success stories here.
Kobe Digital – 25% Social Media Marketing
Let's Win Together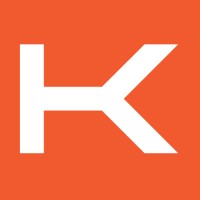 Kobe Digital is a marketing firm that focuses on top businesses and helps them create cutting edge campaigns. They provide one-on-one consulting and also offer end-to-end management of all campaigns created for your company. Kobe Digital is known for their social media marketing and email marketing within the business services and consumer products & services industries.
Some of their clients include:
Leica Camera
Fox Rent A Car
NeedInk
Carmar Denim
Contact them to join this list here.
We enable B2B companies to identify the anonymous businesses that visit their website and personalize their experience. Your sales team can now follow up with the visitors that don't convert, while marketing can personalize your website based on firmographic information to drive up conversion rate.
Start your 14-day free trial today!
Marketing & Sales Solutions to Grow Your Business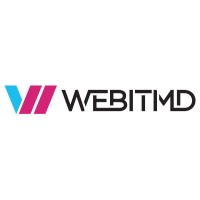 WEBITMD is a growth marketing and sales consulting agency with offices across the United States that uses its reach and history to create specialized unique digital marketing strategies. From traffic generation to prospect nurturing they build their foundation by understanding how consumers take in information to understand how to best reach them. WEBITMD is known for its PPC and digital strategy within the business services and manufacturing industries.
Some of their clients include:
Dickies
Zest Finance
Bookkeeping.com
Aquent
Find out how to join these clients here.
Santa Monica Digital Publishing Agency
Red Cup Agency is a publishing agency that develops and publishes ebooks and white papers. With this experience and expertise their team is able to develop captivating content for all your marketing needs. Red Cup Agency is known for its content marketing and marketing strategy within the arts, entertainment & music and consumer products & services industries.
Some of their clients include:
FutureFood
Real Food Daily
UnSit
Stackup
Become their next customer success story here.
We Build and Burnish Brands.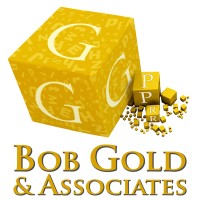 Bob Gold & Associates uses a caring approach to tell your story to evoke emotion in your audience. They approach every decision with "What will resonate with this customer?" attitude to ensure that every decision made will engage your customers every step of the way. Bob Gold & Associates is known for their public relations and social media marketing within the media and information technology industries.
Some of their clients include:
Cisco
Nice Label
Plume
Opengear
Learn more about these success stories here.
Absolute Web – 50% E-Commerce Development
Creative Web Development & Digital Commerce Agency
Absolute Web is a full service agency with an entire team of strategists, project managers, developers, and anyone else you could imagine to deliver the perfect message to your customers to keep them engaged. Absolute Web is known for eCommerce and web development within the eCommerce and retail industries.
Some of their clients are:
Glo Skin Beauty
Jenny Yoo
Rivergate
KAO
Learn more about their services here.
Tack Media – 20% Digital Strategy
Top Rated Boutique Digital Agency in Los Angeles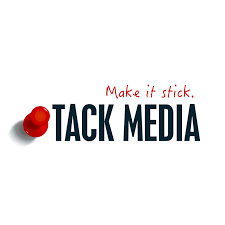 Tack Media is an experienced team of designers who focus on expanding your online presence. Through their multi-channel approach you can enhance your brand and bring a deep interactive experience to your clients. Tack Media is known for digital strategy and web design within health care & medical and business services industries.
Some of their clients include:
Disney
Warner Brothers
Runway Magazine
ABC
Learn more about how you can become of these satisfied clients here.
By understanding your industry, where you sit regionally, nationally, and internationally and who you are truly trying to target, you will get a better understanding of which agency is best for you. In a city like Los Angeles, that strives for creativity and longevity their marketing agencies strive for a similar goal. Aiming for the most creative approach in marketing and all aspects that revolve around marketing, make sure you stand out to your audience and create a unique experience with your customers.
Choosing Out Of The Best Marketing Agencies In Los Angeles
As all agencies specialize in different industries and services some will suit your needs better than others. Some agencies also specialize in the size of the company which should be taken into consideration. If you are a small business, aim to find an agency that specializes in this as they will have a growth mindset. Agencies are not a one size fits all solution, you must choose which agency you feel can best represent you, your company and what you are trying to accomplish. You must understand your strengths, weaknesses and values, and pair those traits to that of the agency that can best serve them.
The biggest indicator of an agency that will be able to serve you best is one that understands and shares your values, so that your message can represent what you are striving for in order to reach your target audience and resonate with them. Ask yourself why your company does what they do and keep asking until you get to the root of why and then ensure your agency keeps this in mind. These are some of the best B2B marketing agencies in Los Angeles, don't hesitate to contact one of these!