In today's business climate, it is becoming ever more important to nail every encounter you have with your customers and prospects. In order to have a high engagement at every touchpoint. Your sales team needs the right suggestions and information at their fingertips. Through the use of sales coaching software, they not only have a tool that teaches them best practices but also have a tool to track their encounters. By allowing your sales team to record, track, and receive insight into their interactions with their customers. They are able to learn from any mistakes and build on what works. This method not only helps you coach your team. But allows them to learn from interactions that might have been overlooked.
Why Get Sales Coaching Software?
Peer coaching based on interactions other team members have had is a great way to share methods that have worked for them. Leveraging software insights into your customer interactions allow for in-depth AI learning and coaching; giving suggestions to your team that would not have been there otherwise. Also, by utilizing the data tracked and recorded encounters, you develop a set playbook. This helps drastically reduce the onboarding time for new team members moving forward. Below, we outline the 9 best sales coaching software to use for your business.
Firstly, Lessonly is a powerful learning management software that helps teams learn and do better work through practice. Used by over 3 million users and over 1000 companies, this tool is tried and true. Cut your onboarding time in half and increase productivity. With its easy to use lesson creation, insights, coaching, and feedback, your team will be better prepared to close more deals. 
Gong.io is similar to an instant replay system and offers in-depth in-game analysis powered by AI. This tool also offers teams with their call recording library, auto-routing to managers and peers, time-specific comments for each recording, and more. Improve your team through manager coaching based on previous calls from team members. Also, allow for peer coaching with tips and tricks on what works for them.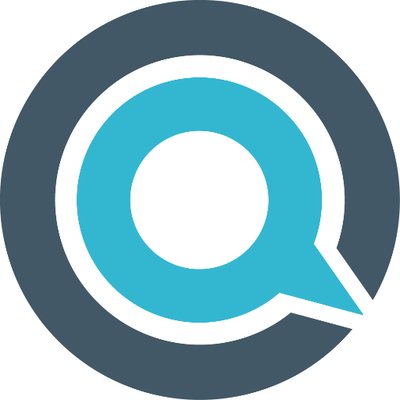 Refract unlocks the ability of revenue intelligence for your team. Analyze calls, demos and meetings to a level your team is not accustomed to. Accelerate your sales team closing rate and successful outcomes. Help train your team on how to deliver strategic business intelligence conversations.
Chorus.ai is a conversion intelligence platform specializing in helping sales teams win more deals by coaching reps to perform better. All calls and video conferences are recorded and transcribed in real-time for playback. Sales teams leverage conversion data to assist in coaching and onboarding. AI-based insights help track your deal's risks, next steps, and what will/won't work for that company's sales adoption.
We enable B2B companies to identify the anonymous businesses that visit their website and personalize their experience. Your sales team can now follow up with the visitors that don't convert, while marketing can personalize your website based on firmographic information to drive up conversion rate.
Start your 14-day free trial today!
MindTickle is the sales-ready platform built for sales enablement leaders to power their team's sales effectiveness. Reduce your sales ramp-up-time, increase win rates and increase the number of deals closed. Get data-driven insights to help improve your sales capabilities, increase onboarding prowess, and embed coaching into everyday management for continuous improvement.
Deliver a better experience for your customers through their lifecycle to maximize customer retention and revenue. SalesLoft helps by surfacing crucial insights, turning them into customers' needs which can reduce admin time and create more time for sales activities. This industry-leading software enables your team to scale engagement in a way that provides greater value during your buyer's journey. Give your sales team the tools they need to create this high engagement and high-value interactions with your customers and prospects at every touchpoint.
RingDNA is a sales engagement tool that helps businesses scale revenue growth through their AI. They offer a complete solution for sakes engagement, playbook execution, insights, conversation intelligence, and learning metrics. Allowing your team to see their conversations with customers and successes from team members allows them to build off of what works. Learning how to better manage your conversations and interactions with your customers and prospects is extremely important to building your relationships.
ExecVision is a conversation intelligence platform built to be simple and easy to use with one goal. To provide insights mined from customer interactions and provide more value than you can translate from general lessons. With performance interactions tracked such as support and sales, you can turn this into performance. They improve your performance by changing human behaviour. With in-depth and technical insights on previous interactions, your team can learn how to improve their tactics and how to approach conversations.
Lastly, Brainshark's data-driven readiness sales platform provides the necessary tools to prepare your sales team with the knowledge they need to encounter clients. With this high-level training and coaching, as well as industry-leading insights into sales performance, your customers can ensure their sales reps are always making the most of every interaction and not leaving anything on the table. With Brainshark, you are able to enable your team's on-demand training. Also, validate your team's readiness, empower your sales team, and ensure they have the ability to drastically improve closing rates. 
Picking A Sales Coaching Software
Finding the right tools to assist your team in closing deals and increasing customer retention is important. Year to year, companies can lose up to 30% of their clients without noticing; as customer turnover is not uncommon. Through the use of sales coaching software, you are able to ensure customer retention is at its highest and you can minimize customer turnover. In addition, helping your sales team coach themselves and allowing for more natural peer coaching to happen will allow for a greater team dynamic as well. Through tracking and recording software your team can learn from what is working with customers and share their secrets and insights. Not to mention the high powered AI learning that gives insights into your customers that might not have otherwise been there.
These resources are extremely valuable to a sales team and their development. Not to mention by tracking your encounters with customers you can drastically reduce your onboarding time in the future. As you now have a set playbook on the sales process to share with new members.