As I am sure you are aware, B2C companies have been using social media for years now. Not only have they been using it, but they have been using it extremely well. I know I am not the only one that has bought something due to an Instagram or another social media advertisement. But given the overwhelming popularity of social media, B2B companies need to have a social media presence as well. You might be confused by this as I just said B2C companies are using social media. Well, B2B businesses still sell to people and to understand the people you are selling to you need to use social media. Go to where the people are.
Having access to these platforms and this data allows you to more accurately target the right people at the right time. However, each social media platform is unique and serves a different purpose. Not only that, but it should be approached differently as well. This is why understanding which B2B social media marketing channel is best for businesses and then allocating the appropriate resources to each is so important. 
In this post, we will be looking at the best B2B social media marketing channels.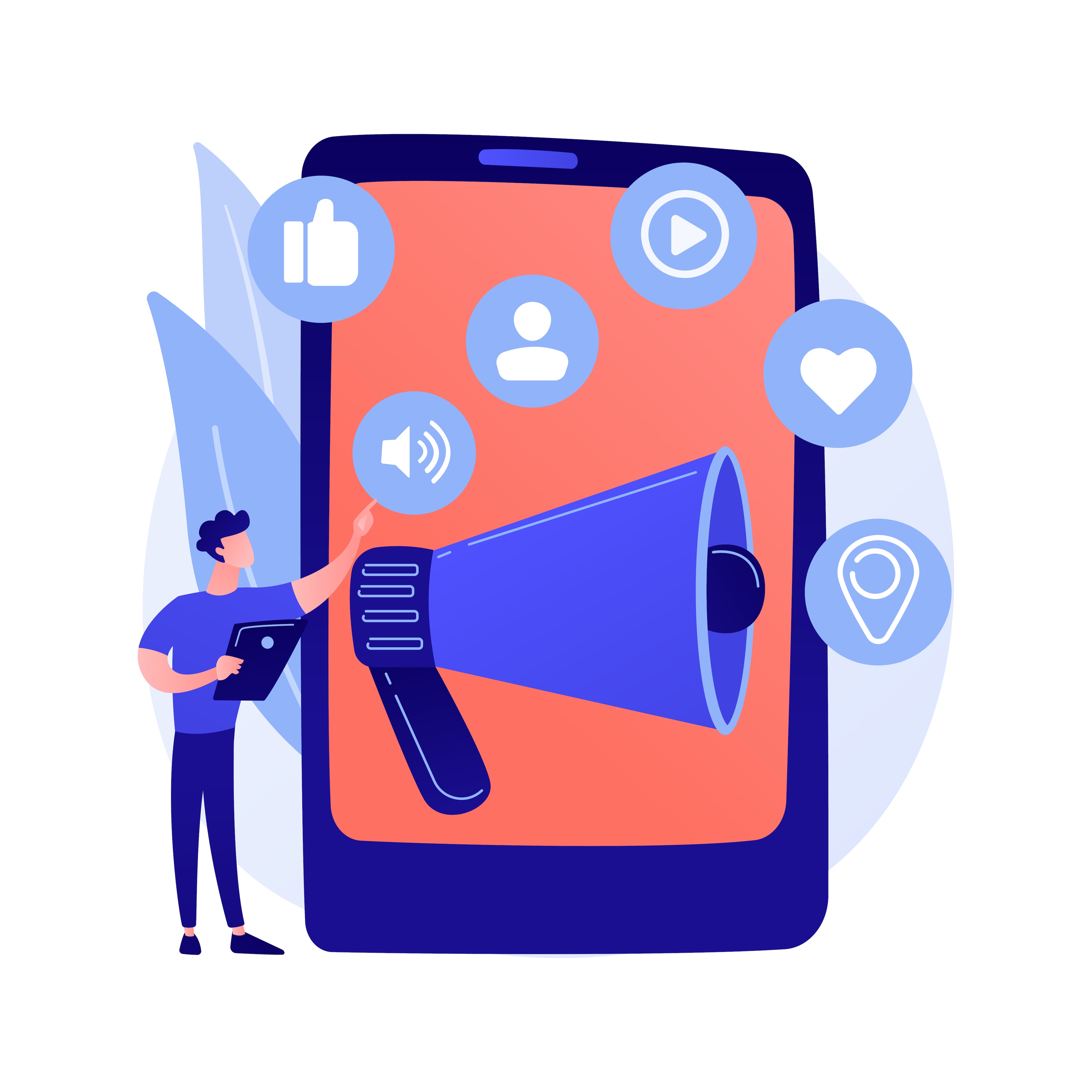 As I am sure you could have guessed, LinkedIn is number one on this list. LinkedIn is one of (if not the most) used social media platforms for B2B businesses for social networking. This platform allows businesses to connect with other professionals in their industry to learn, grow, and share. With features that allow you to share content, engage with others and businesses, recruit talent, and more you can see why businesses love using LinkedIn.
B2B sales are much more complicated than B2C sales and they typically involve multiple decision makers, multiple meetings, and other intricacies. LinkedIn allows you to connect directly with these people to build your relationship with them through the process. These individuals are always looking for new opportunities and a new way of doing things if it can improve their current solution. If you can engage these individuals more effectively you will make your job that much easier.
Now, how can you discover who these companies might be to reach the right individuals? I recommend using an anonymous website visitor identification tool. A tool like Visitor Queue can tell you who the companies are that visit your site, then you can find out who at these companies would be the key decision-maker for you. Once you know who you need to contact, you can begin to do what you are best at, sell. 
YouTube is a great channel to get a large amount of information or content to your audience. It can be more difficult to grow your following as a B2B brand on YouTube, but through social sharing and the correct optimization, you will be off to the races. By optimizing your video for maximum exposure you are allowing Google to do what it does best, display high-quality content. And Google, loves videos, especially videos that have keyword-rich tags and titles. You are not done there though, ensure that your captions are correct as Google cannot see or hear your video and will base the content off your captions. 
With over 500 hours of video being uploaded every minute, it can be difficult to make your content stands out from the rest. But through the steps above you will have a leg up over your competitors. With the average user spending over 11 minutes every day on the platform and viewing over 6 pages, you have a lot of chances to catch their eye. Not only that but with Google ranking video content so highly you can populate in Google searches related to your video. And who doesn't want to watch a video for an answer they are looking for rather than reading about it.
With over 300 million monthly active users, Twitter is a place to keep up to date with what is happening in the world and business. According to Statista, 67% of businesses are using Twitter and 40% of Twitter users report purchasing something after seeing it on Twitter. So this bodes the question of if you aren't on Twitter as a business, what's stopping you? The biggest obstacle Twitter has is it can be difficult to get in front of the right audience, but with a mix of the right hashtags and posting frequently this can be combated. With these two strategies in tandem, you will have a greater chance of increasing your brand's visibility and growing awareness.
Twitter is a great way to humanize your brand and interact with your audience. By posting tweets that trigger emotion it pushes your audience to engage with your content, it can give you an edge over your competitors. Try posting engaging pictures, blog posts, videos, or updates on what you and the company are doing outside of normal business operations. Try to not automate your tweets, this tends to look spammy and you don't want your audience thinking that.
The next step is getting your audience to engage with your content and your brand. This is a crucial step but may seem tedious at first. By having your audience engage with your content you build the trust of your followers and encourage them to engage more frequently. This also helps position you as an expert or a leader in your industry.
We enable B2B companies to identify the anonymous businesses that visit their website and personalize their experience. Your sales team can now follow up with the visitors that don't convert, while marketing can personalize your website based on firmographic information to drive up conversion rate.
Start your 14-day free trial today!
Since the time Facebook hit the web, it has been a continued success and it has rapidly evolved. From adding new features such as; advertising, metrics, business pages, different languages, etc. Facebook has come a long way from just being a platform to post pictures of you and your friends. Though, you can still do that. These features have opened up the door for businesses to understand their customers and audience further.
As of 2019, Facebook had over 2 billion monthly active users. Which makes it an amazing platform for B2C businesses looking to find the best place to advertise. However, don't be under the impression that B2B businesses cannot use Facebook as one of their channels. Over 40% of marketers working in the B2B sector have said that Facebook is the most effective social media channel for them. This may not be the case for your current business, but it does not mean that it should be ignored or not used. 
Facebook is one of (if not the most) cost-effective channels for businesses, as anyone can create and use a business page. This is a great tool for start-ups that don't have massive budgets as they can create, manage, and use their Facebook business page for free. Then you can try ad campaigns and gauge the effectiveness from there. You can also interact with and assist your audience and even use it for customer service. Using social media to resolve issues and customer service queries is an added bonus as your audience will strengthen their bond with you.
When Instagram started it was a platform for people to share pictures with their friends and connect with one another. However, it has rapidly evolved from this simple concept into what it is today and how businesses are now able to use it. With over 90% of accounts following at least one business on Instagram and over 800 million users, it is easy to see why businesses like Instagram.
With the ability to share live video, location tagging, and hashtagging, B2B businesses can use this to grow their Instagram presence. These features allow you to show your human side and connect on a deeper level with your audience. Your audience wants to know more than just what you sell or what you do. They are interested in your beliefs, values, and how you do what you do. What better way to share your behind the scenes workings than with the use of video and images.
Not only can you use humanity and more personal content to engage with your audience but you can also engage with their content. As social media is user-generated content it is a perfect place to connect with avid users of your products or employees. If your employees or a user is posting them using the product or making the product a simple repost can go a long way with your following. Not only that, but it would create a more dedicated user.
Wrapping Up
As you can see social media isn't just for the B2C businesses or even just for those darn kids. It is an important and profitable avenue for all B2B businesses and gives you credibility to your audience. Not to mention it helps your ranking by having more content from your brand online. Of course, there are other marketing channels you need to look at and not all B2B social media marketing channels will work for all businesses. But regardless of how much time, effort, or budget you allocate to B2B social media marketing, it is important to have. Think about the last time you looked for a business. If they didn't have social media and weren't at least somewhat relevant did you still consider doing business with them? It is not necessarily a deal-breaker, but it is a hump you need to get over.
There is no better way to gain that customer trust or build a more meaningful connection with them than social media, when done correctly. Just ensure you are following best practices and play around with the functionality of the platforms until you find out what works best for you and your audience.