Want to become a selling machine in 2023? As a B2B business owner, you know it's time to kick your business into high gear and hit those next sales goals. And the best way to do that is to stock on some expert selling know-how. But not everyone has the most amount of time available to do online courses or read countless books, thankfully there are seemingly endless sales podcasts to listen to while you work.
Finding The Best Sales Podcasts
The good news is that there are loads of (free!) sales podcasts to help you master B2B selling. From B2B lead generation tips to client management to business structure, you can hear advice from the pros to help you scale your business to new heights.
Here are the 22 best sales podcasts to listen to in 2023. *Not in ranking order
The key to transforming your business isn't trying to tackle everything at once – it's mastering that "ONE THING" that really moves the needle.
On the Your Next Million sales podcast, marketing expert Frank Kern shares his strategies for surpassing $1 million in revenue and hitting your next sales goals. Some of the latest episodes cover how to generate leads online, improve your close rate, and make the best use of your ad budget.
Russel Brunson is a world-famous market expert and a co-founder of ClickFunnels, the largest funnel creation software company in the world. On "The Marketing Secrets Show", he covers what key factors contributed to his success and what marketing strategies can help other companies scale.
Whether you are new to selling or are levelling up your mid-to-enterprise level company, you'll find a treasure trove of marketing secrets in this podcast. Dig in and hit those next revenue goals in 2023.
If you want to sell online, writing is non-negotiable – especially in B2B sales, as other business owners will often judge your ability to persuade through the text pretty critically.
Copywriter and marketing strategist Tori Reid gives quick tips (most episodes are under 15 minutes) about how to sharpen your skills of persuasion in The CopySlayers Podcast. Whether those skills are around building an offer, writing copy for your sales page, conducting market research that actually hits the mark, or crafting high converting emails and social media posts, she covers it.
If you want to get better at sales copy, this is the first place to turn. If you love the podcast and want to go deeper into what she has to offer, make sure you also join The CopySlayers Facebook Group.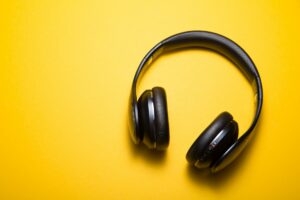 If you're a service-based business owner looking to learn the power of consultative selling to corporates, Jessica Lorimer's "Selling to Corporate" podcast is for you. Increase your profits by selling high-quality services to corporate organizations.
Corporations are spending over a trillion dollars per year on vendors and suppliers – this sales podcast shows you how you can create, sell, and deliver high ticket offers to corporate organizations. If you think it's time to go after the "big fish", this sales-savvy podcast will teach you how.
Tim Ferriss is a serial entrepreneur and a huge name in the marketing and sales space. In fact, "The Tim Ferriss Show" is the #1 business podcast on Apple Podcasts at the moment – ranked out of over 500,000 podcasts.
Tim Ferriss not only covers sales and marketing tactics but also advice on how to improve your mindset, live healthily, and reach peak success. B2B business owners turn to his sales podcast for smart ways to earn more without reaching burnout. In other words, he'll help you increase your revenue while maintaining a solid work/life balance.
Neil Patel is a major thought leader in the search engine optimization (SEO) space but, as a B2B business owner himself, he provides a lot of insight into how to grow a B2B business the right way. His authentic selling techniques have allowed him to grow one of the largest SEO companies and earn major brownie points in his industry.
In his Marketing School podcast, he covers the basics all the way up to expert selling techniques.
Sell Or Die is a highly-reviewed sales podcast that shares killer (pun intended) sales and marketing tips, motivational segments, cold calling techniques, and so much more. It's really a one-stop-shop podcast if you want to improve your skills as a business owner and land more B2B sales.
We also love this podcast for it's more "human", down to earth style. They provide a lot of insight into "mind hack" your way to being a better business owner, connect with your clients in a real way, and create a solid team.
As the name implies, the B2B Growth podcast provides tips and techniques for how to grow a B2B business. From lead generation strategies to closing the deal, this podcast provides a slew of information to help you hit those 2023 revenue goals. Check it out for all things marketing, sales, and B2B growth hacks.
Want to fill your pipeline with high-quality leads? Then you'll want to subscribe to Sales Pipeline Radio. Not only do the hosts cover how to fill your sales pipeline, but how to qualify leads and move them down your sales funnel. Plus, you'll gain some helpful tips on how to empower your sales team to close more deals, faster.
Driving traffic to your website is just one part of the equation when it comes to generating leads for your business. You need to be able to convert that traffic once it lands. That's where conversion-optimized sales copy comes in.
On Copy Chief Radio, you'll learn how to hone in on your target audience, write copy that resonates with them, and include buying triggers that compel them to buy. Become a copy pro by listening to the Copy Chief Radio sales podcast.
It may be a mouthful, but the Same Side Selling Podcast is just what it sounds – a resource that aims to help B2B professionals improve their sales with other companies.
B2B selling it unique from other types of selling in that you are open connecting with key decision-makers at the company. Learn how to talk to them, close the deal, and scale up your B2B business the smart way.
If you're struggling to write engaging blog content and/or improve conversions on your sales copy, then the B2B Writing Success podcast can help you fine-tune your skills. The reality is that there is more to selling than talking the talk – you'll need great content that communicates who you are, what you do, and how you can help your potential clients.
B2B SaaS companies will benefit from this podcast that provides unique tips on how to sell software to other businesses. Your target audience is looking for specific features and benefits, which you need to nail down during your sales pitch. This podcast will help you craft the perfect pitch and improve your close rate over time.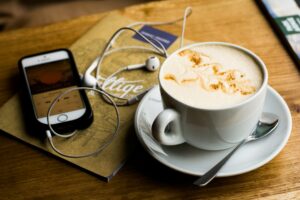 B2B businesses that have been in business for a while often hit a plateau and struggle to scale up. That's when it becomes critical that you accelerate your lead gen and a sales process so you can reach your next revenue goals.
Tune into the B2B Revenue Acceleration podcast for expert insights into how to increase your revenue, minimize expenses, create a consistent revenue stream, and build loyalty with your clients.
Sky Cassidy is an accomplished B2B marketer and host of the famous "If You Market" podcast. He works alongside his co-host Karla Jo Helms – a so-called "disruptive PR evangelist".
Together they explore B2B marketing ideas and tactics with the top industry experts. Topics include "every B2B marketing subject under the sun", including content marketing, social media, marketing technology, branding, marketing automation, email marketing, SEO, and more.
We enable B2B companies to identify the anonymous businesses that visit their website and personalize their experience. Your sales team can now follow up with the visitors that don't convert, while marketing can personalize your website based on firmographic information to drive up conversion rate.
Start your 14-day free trial today!
A catalyst is defined as "a substance that speeds up a chemical reaction, but when it comes to business, a catalyst is what ignites action and growth. That's why the Catalyst Sale podcast focuses on steps you can take NOW. In order to reach your immediate sales goals, plus tips on how to scale to new heights.

Is there one action you can take today to boost your B2B business revenue? Give the Catalyst Sale podcast a listen to see how you can scale up your business in 2023.
With 40 million downloads and counting, the Ziglar Show with Kevin Miller is one of the most popular sales podcasts. It aims to help businesses "apply the most innovative and timeless principles of personal growth" to their lives.
A personal development coach, Kevin is a master at getting to the root of a brand's message and helping it stand out from the noise. Subscribe to The Ziglar Show to improve your life AND your business.
The B2B Marketing Exchange podcast is another favourite sale podcast of ours and we know you will like it too. Just in case you needed even more B2B marketing know-how, you can download this podcast for new tips every single week. The podcast spotlights we'll spotlight attendees of the B2B Marketing Exchange conference. With sessions covering everything from content strategy to account-based marketing.
If you are like most B2B business owners, one of your resolutions at the beginning of 2023 was likely to GROW your business this year. With the Growth Experts Podcast, you'll find the motivation and strategies you need to reach that next level in your business.
Host Dennis Brown is a growth-hacking pro with years of experience helping B2B companies scale sustainably. We highly recommend this sales podcast if you are looking to 2X or even 5X your revenue this year. Making this one of the best sales podcasts around.
The Sales Evangelist podcast is here to spread the good news about sales and marketing. That anyone can reach success with the right strategy in place. Adding a bit of humour to the mix, hosts break down smart selling techniques into easy-to-implement steps. Get bite-sized chunks of B2B sales knowledge that you can implement in your business today.
Hosted by Lori Richardson, every episode of Conversations With Women in Sales features a women who is doing incredible work. With over 100 episodes, you will learn what it's like to be a women in a male dominated industry and how to work through the struggles to succeed. Topics include leadership, career management, dealing with imposter syndrome, and sales tips and tricks.
Nick Hollinger welcomes entrepreneurs on his podcast, where they share stories of business resiliency. We all love to hear success stories of how an entrepreneur accomplished greatness. While accomplishing this is unlikely, these stories are shared far and wide. What doesn't get talked about enough is when entrepreneurs make mistakes, or something changes in their business or industry, leading to impending doom for their businesses. These stories are meant to inspire future entrepreneurs while motivating current ones to keep fighting.

B2B Selling in 2023 Made Easy With Sales Podcasts
There's no better time than now to start generating leads and closing sales for your B2B business. With this treasure trove of the best sales podcasts, you'll have an endless source of marketing tips, closing techniques, and more.
Get started today by generating leads for your business. Try Visitor Queue for free to get high-quality leads straight from your website.