If you are interested in digital marketing (which I assume you are if you are reading this), you will know that it doesn't matter how many courses you take or programs you complete. The most you will gain is a basic understanding of the industry. As this industry is changing every day, what you learn today very well could be obsolete tomorrow. This happens more than we would like, especially when it comes to Google. This is why it is so important to continue to do your own at-home learning. Whether that be through blogs, podcasts, following marketing influencers on social media, or through books. Books are a great way to see the perspective of someone else and to experience through their words what works/worked for them. 

Although one could argue that marketing books can also be dated and once printed the information can be obsolete. But, this does not discredit the information that is within them. You can see first-hand approaches, methodologies, processes, tactics, and any other buzzword you can think of. Of the individual, you are reading about. This allows you to learn in the best way possible, through someone else's mistakes and experiences. Marketing books also help you cut through the bullshit online that anyone with a blog can write about (the irony is not lost on me). As a fellow marketer, I am not immune to having to do my own learning. This is why I have set out to help you. I am sure we all have that bookshelf at home with the growing collection of half-read or untouched books.
This has become common, which is why I have compiled this list of best marketing books I believe are most valuable (subjectively).

***In no particular order
Contagious, Why Things Catch On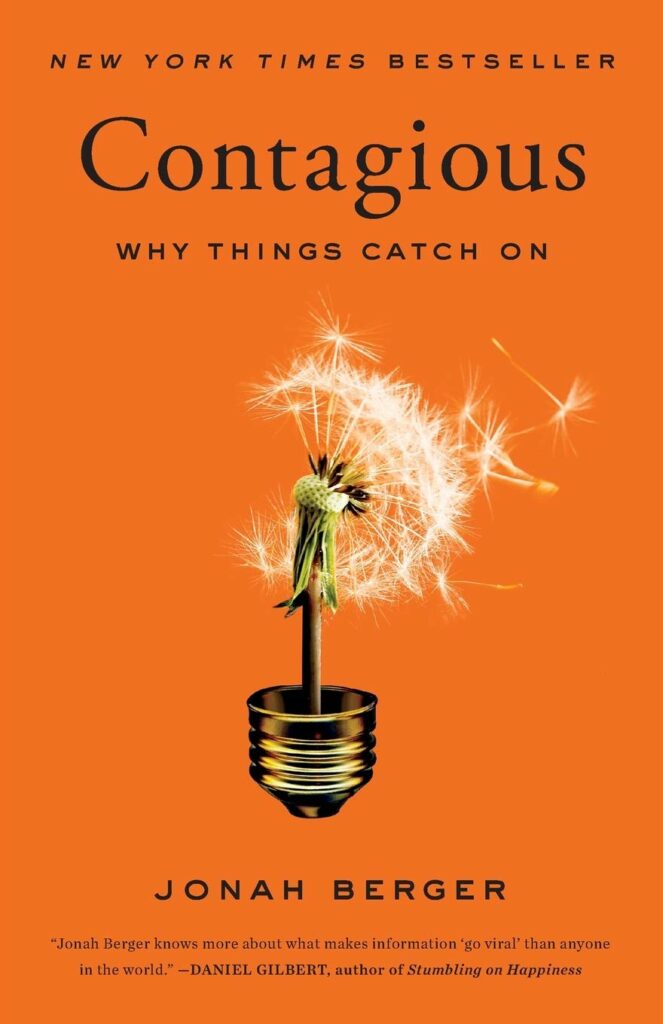 Contagious explores why something becomes viral or popular and what drives something to become this way. Written by Jonah Berger, a Wharton professor, this book provides a guideline of sorts with specific and actionable techniques on spreading information. This is a must-read for those marketers who are searching for a way to stay ahead of the trends. And, for those of you who are interested in word-of-mouth science and the process of social transmission, this is the book for you!
Buy.ology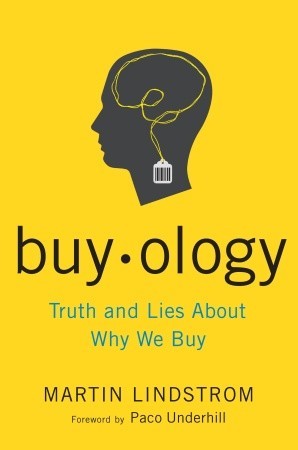 What do we actually know about why we buy something? What influences our decisions to make us buy one thing over another? There are so many messages we see every day, eye-grabbing advertisements, catchy slogans, jingle earworms, etc. Are our buying decisions decided under the surface, so far beneath our subconscious that we are barely aware of them? Or is it something else entirely? In Buy.ology, Martin Lindstrom presents his findings from his 3 years, 7 million dollars and 2,000 volunteer neuromarketing study. His result shattered many preconceived notions on why we buy what we do and what sparks our interest.
All Marketers Are Liars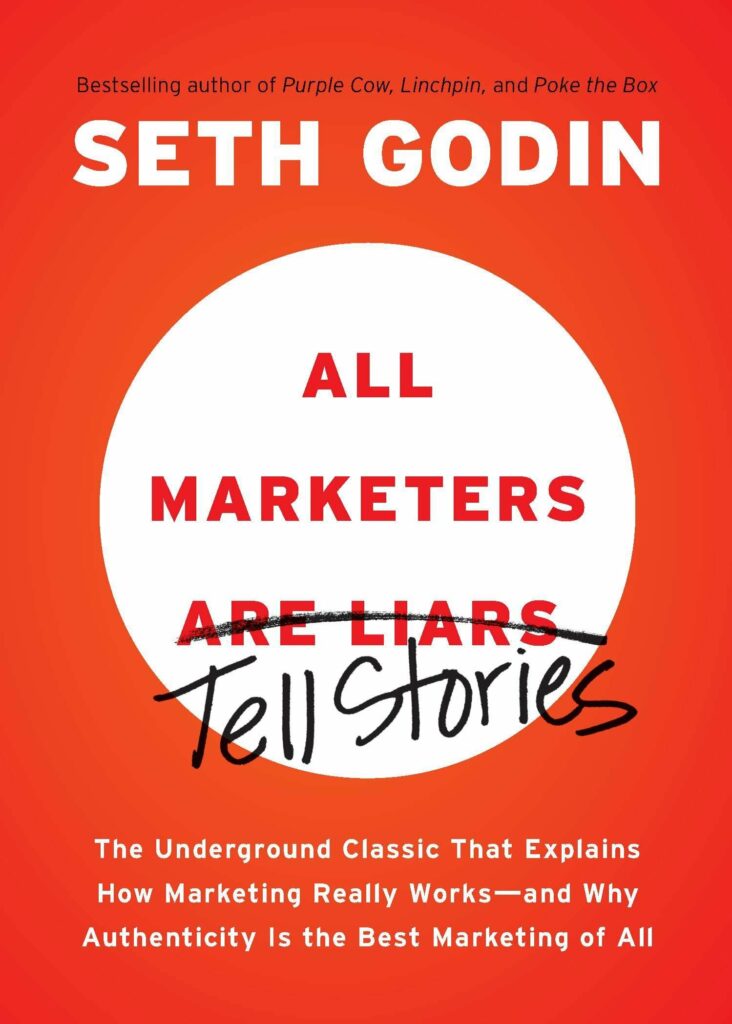 The title that many outside of the business world would agree with, "All Marketers Are Liars", looks at the effect storytelling has on marketing. By describing how the view on consumers shapes their perceptions and understanding of your offering. Basically, the book goes into if you can frame your story in such a way that fits the view of your consumers, they will most likely buy your product. That is a very general take of the idea of the book and what Seth Godin describes between the pages. While you are flipping through you will learn that digital marketers need to understand storytelling, the power of reframing, and the importance of working with your target audience.
How Brands Become Icons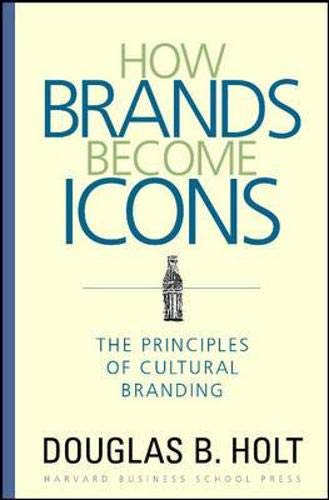 Any business is good business, right? Not exactly. Douglas B. Holt, former Harvard Business School professor, takes you through how marketers need to communicate an authentic brand that truly resonates with customers, and not just has a low price or hype. By taking tips from iconic brands such as ESPN, Mountain Dew, Budweiser, and more, Holt breaks down tips to cultivate marketing strategies. These strategies are not just to gain a short increase of sales, but one that goes beyond gimmicks and establishes a meaningful brand connection with your audience.
The Undoing Project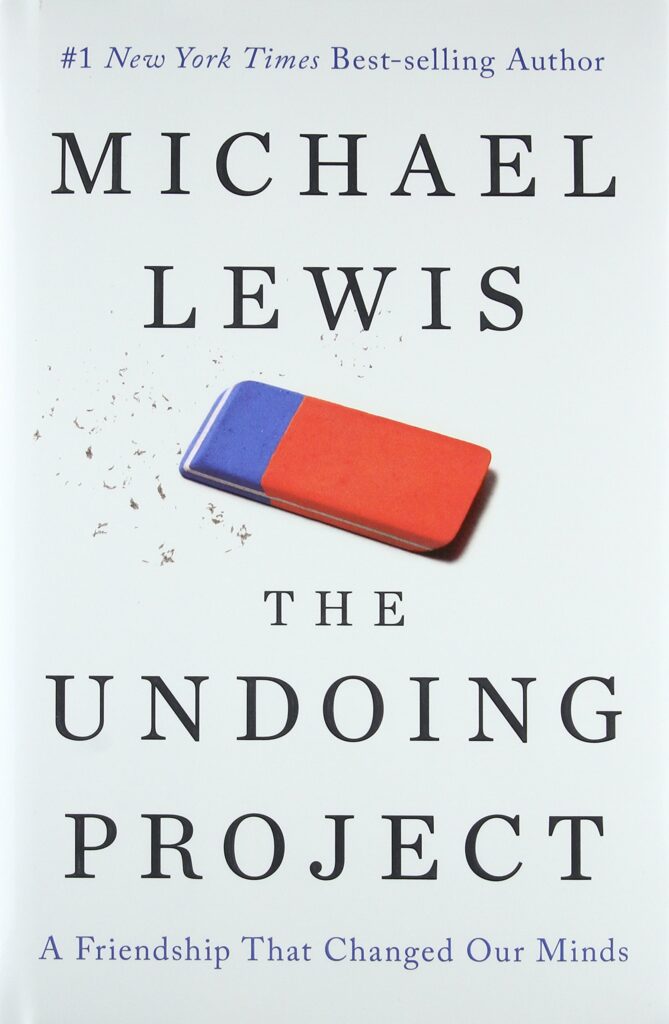 From the author who brought you The Big Short (now a major motion picture), and other popular titles. Michael Lewis turns academically dense psychology about judgements and decision making into a book that you can't put down. Understanding the human psyche is a critical element for marketers to have a grip on in order to edge out their competition. Lewis helps marketers do that in this book with intelligent rigour that matches its entertainment value.
Epic Content Marketing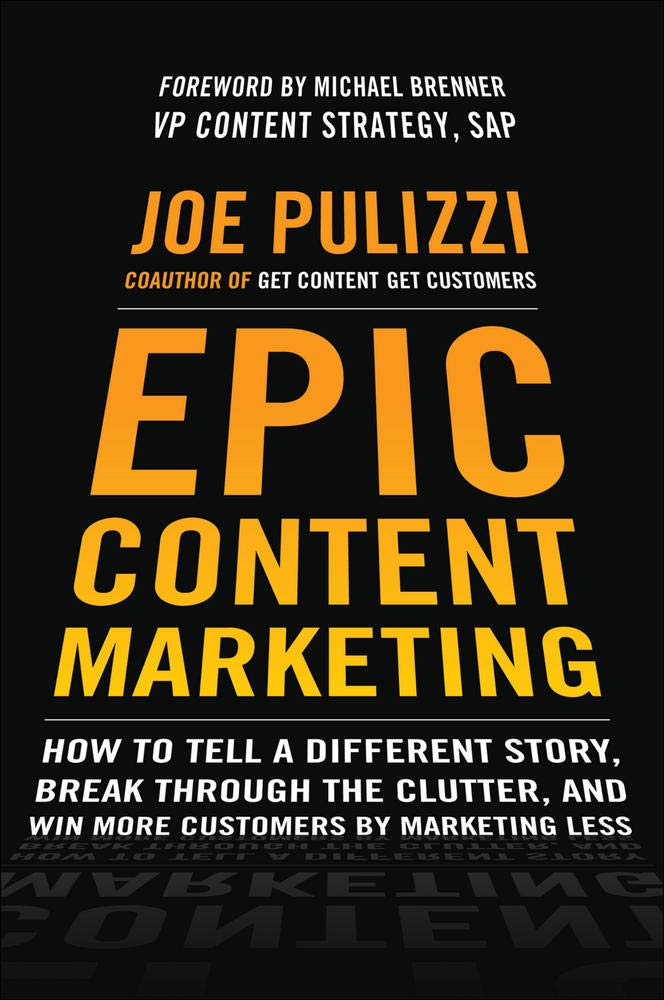 Joe Pulizzi, the founder of the Content Marketing Institute (CMI), one of the leading content marketing educational resources for enterprise brands, takes you systematically through the process of developing stories. It's safe to say that Pulizzi knows a thing or two about content marketing, and in his book, he demonstrates this knowledge and experience. Through storytelling, you can not only inform your audience about your product but also entertain them with the purpose of having them act without actually telling them to. In this book, he goes over the 6 principles of content marketing and how to use each principle to your advantage.
Social Media ROI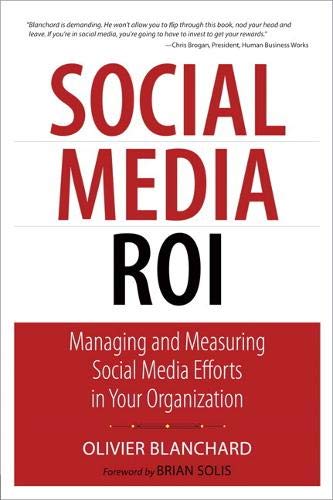 One of the leading experts in branding and marketing, Oliver Blanchard, breaks down and explains one of the biggest questions on the minds of business managers. What is my return on investment in social media, why should my business be using it, and how do we justify the investment? Blanchard walks through the best practices for strategy, planning, execution, tracking, measurement, and analysis to fully optimize your social media campaigns. This will help you determine what should be focused on and where you should allocate resources. You will also learn the financial and non-financial impacts you are aiming for and how to reach them.
Positioning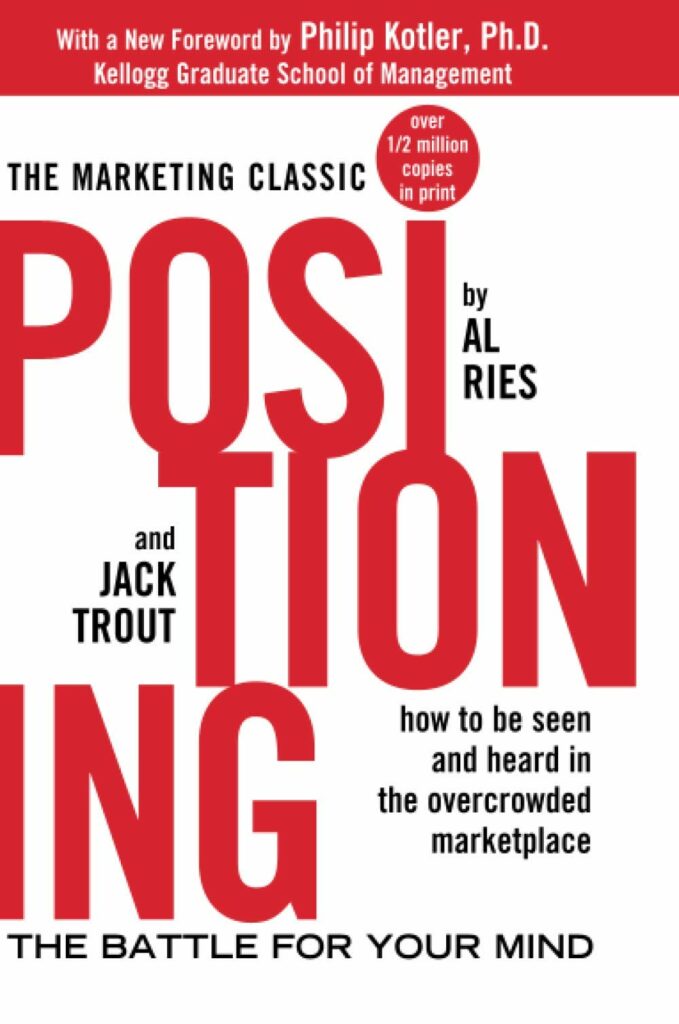 Al Ries & Jack Trout dive into the complicated world of positioning your brand towards your target audience in an appropriate and meaningful way. With the various difficulties of positioning your brand such as skepticism and gaining the attention of a media-blitzed public, it can be difficult to achieve your desired result. Ries & Trout explain a revolutionary approach to creating a position in your audience's mind that reflects the company's strengths and the weaknesses of your competitors.
Wrap Up
This list could go on and on and on. It depends on what aspect in your marketing routine you are looking for some extra help in. Above has various marketing niches covered. But there are more books in each category (of course) that I did not touch upon. These books listed are a great way to start your journey and develop your skills as a marketer. They will open your mind to new strategies, ways of thinking, routes to take, etc. Many of these authors have also written books on other aspects of marketing and business. If you enjoy a specific author I would encourage you to check out other books they have written. But do not limit yourself to just one author. It is important as marketers to be open and see all types of new perspectives. As there is no 1 right answer.