In this episode of What the Growth!? Nick talks about how you can use a calculator and or a quiz in order to entice more of your website visitors to become leads and prospects. This is a tactic that Visitor Queue has used from the very beginning to increase your leads and free trials. So, let's get started.
Quiz or Calculator?
The first thing you want to do is consider if a quiz or calculator or both is the right thing for your business. At Visitor Queue, we use both in different ways. We use a quiz as a part of a pop-up when someone is about to leave our website, and a calculator in our footer for those who are still browsing through the website. An image of our calculator is shown below.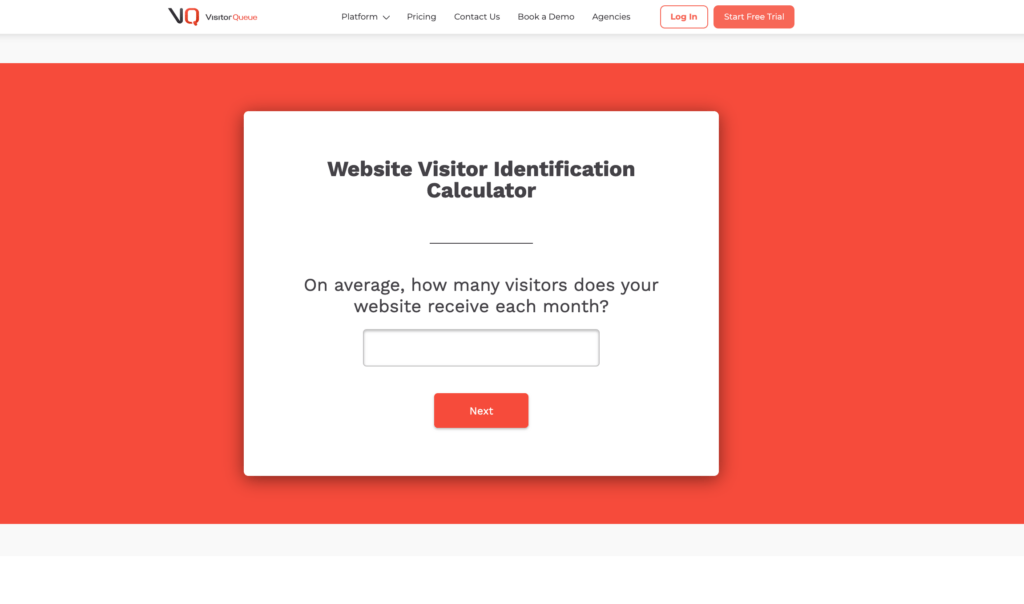 Choose a Software
Once you've figured out if you want to use a quiz, calculator, or both, you'll want to find a software that can easily build one. At Visitor Queue, we use Involve.me in order to build both our calculator and quiz. You could also do an easy G2 Crowd or Google Search to find a software that works for you.
Building Your Quiz and/or Calculator
Now go ahead and build your quiz or calculator. The result here should be enticing to prospects. At Visitor Queue, the result at the end of our quiz and calculator is how many leads we can identify for those clients.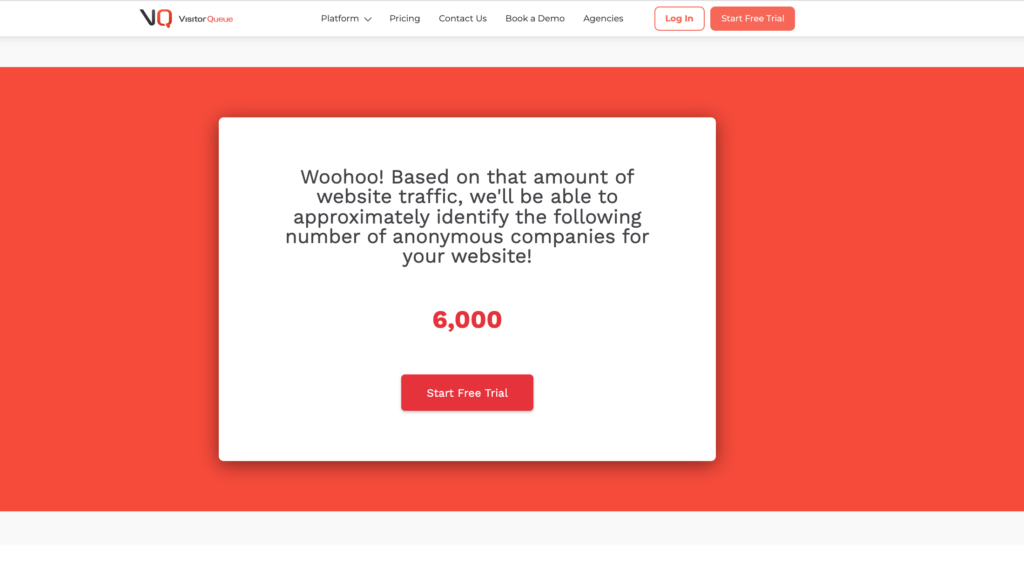 At your business, it may be the cost savings you can generate for them the ROI they'll get from using your offering, and so on. For your questions or calculations leading up to the result, you'll want to ask relevant questions that give you a better understanding of the client and also allow you to calculate the end result. The answers to these questions will assist with your follow-up later on. Now that you have your questions added to the software, the last step before your result you'll want to ask them for contact information like an email address or phone number. You can make providing this information optional or mandatory. I recommend trying out both to see what works best for your target market. You should now have a finished calculator or quiz you can share with your prospects.
How to Share Your Quiz and/or Calculator
How you share your quiz and/or calculator will depend on your company. But, here are a few of the most popular ways to share:
Cold or warm emails
Website pop ups
Embedded directly onto your website
YouTube
Other social media platforms
Final Words
Now when people complete your calculator or your quiz you'll have their contact information and you're able to follow up with them as they show a good amount of interest in your offering. This is a great way to increase your leads and ultimately drive conversions. That's all for this episode of What the Growth!? If you have an idea for a future episode let us know!