It's essential for B2B companies to be customer-centric in order to thrive. However, we see so many that value their product over their customers. This product-focused strategy may work short-term but can be catastrophic in the long run. Fortunately, adopting a customer-centric strategy is easy to implement and maintain. Before we jump into how to create a customer-centric strategy for B2B companies, we're going to go over some definitions to get a better understanding for this article.
What is a Customer-Centric Business?
Customer centricity is a business strategy that focuses on the customer's needs. This strategy revolves around building brand loyalty and a positive experience for the customer, to increase the likelihood of them repurchasing and/or referring others to your company. Companies that put their customers first can be more successful in the long run compared to companies that are product-focused.
Customer-Centric vs. Product-Centric Companies
As the name implies, product-centric companies put the idea of their product before the needs of their customers. It's not always a bad thing to be product-centric, companies like Apple and Google are product-centric. But, if you are in an industry that already has competitors, your customers are familiar with the product, and there isn't much room for innovation, then customer-centric is the best way to go. You can still value innovation as a customer-centric company, but you will also value feedback and try to improve your product based on what the customer is looking for.
CLV
Before we jump into how to be a customer-centric company, it's important to understand your CLV or customer lifetime value. This metric measures how much money your customers are worth to your company for the entire time they are paying customers. If you are deciding to focus on increasing your customer centricity, this is an important metric to monitor. To calculate your CLV, you must determine the average length of time that your customers stay with your company, and how much they spend with you. For example, if your average customer stays with your company for 3 years, and they spend $50 a month, then their CLV is $1,800. This means that over those 3 years they are expected to spend $1,800. By being a customer-centric business, your goal is to increase your customer's time from 3 years to 5+ years. Let's jump into how to be a customer-centric business.
How to be Customer-Centric
Now that you know why your company should be customer-centric, we are going to go over how to be customer-centric. Keep in mind that customer-centric businesses start with the employees. It's okay for your employees to be aiming to increase sales. But, if they are too money-hungry, your customers can get a bad impression. Let's go over a few key examples to include in your customer-centric framework.
Understanding Your Customers
Understanding your customers is the first and most important step of being a customer-centric business. Every company should be looking to solve a problem and/or make its customers' lives easier. Understanding their pain points will help you with product development. Understanding your customer's needs will help you communicate better with them, optimize your website by showing them the most relevant information first, and will help you create content that they will be interested in. It's also important to grow with your customers and discover new target markets. Just because you're focused on one market now doesn't mean that you should dedicate all of your resources there. Understanding your customers is more difficult than it sounds and can change over the course of your company's lifetime.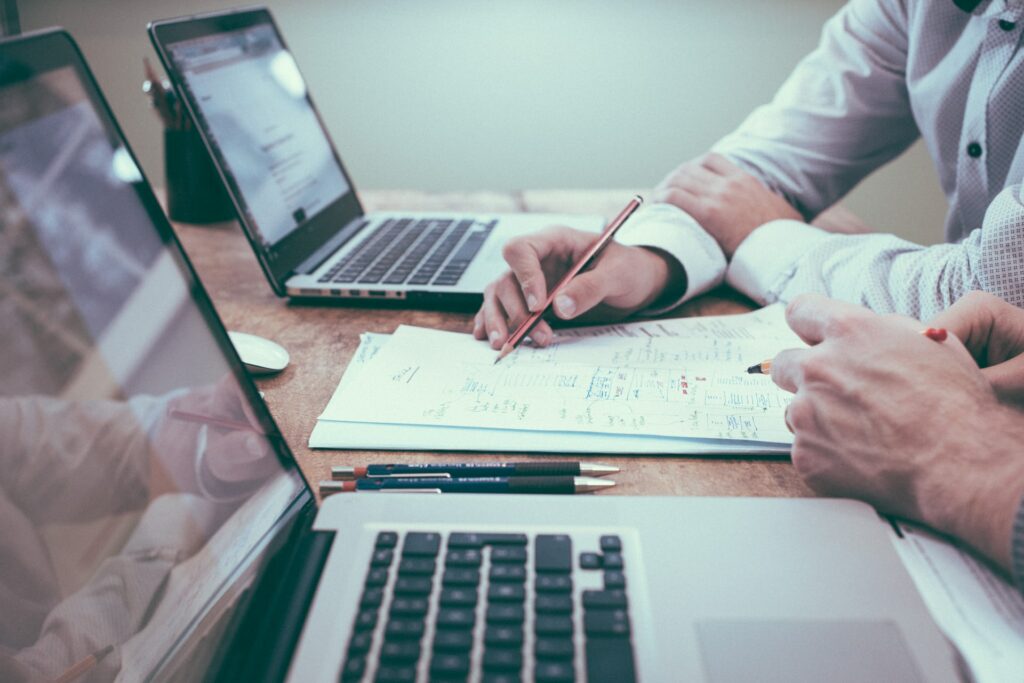 Onboarding
The onboarding process can greatly improve your customer's understanding of your product. If they have a poor onboarding experience, they won't understand the full potential of your product. And, they may be left with a negative impression of your business. First impressions are everything, and this is a great time to provide your customers with a personalized onboarding experience. You should create a detailed email onboarding campaign. Provide them with information, the ability to book a demo, and contact information that they can use to reach out with any questions. For more information on onboarding new clients, take a look at this article here.
Offer a Demo
A demonstration of your product should be included in your onboarding sequence. It should be one of the first emails that you send to your new customer. It can be helpful to have the option to watch a pre-recorded demo or have the option to book a live one via Zoom. This gives your new clients options that fit into their busy lives. It also allows them to better understand your product. This will then result in them staying with your company for longer and increasing your CLV. When providing your clients with a demonstration of your product, you'll want to ensure it's as personalized to their company as possible. Provide them with information specific to their needs and use cases that you know they will resonate with. If you need help creating the perfect demo, Demowell can help. Demowell is a B2B demo software that allows you to create the perfect interactive demo. You can use Demowell to embed product demos on your website, send personalized demos to your prospects, and more, to help convert more prospects into paying customers. Request early access to Demowell today and easily increase your conversion rate.
Understanding Your Sales Cycle
Understanding where your customers tend to fall out of your sales cycle can help you prevent this in the future. If you find a lot of customers falling out of your sales cycle after your onboarding experience, then something in your onboarding needs to be updated. On the other hand, a lot of companies stop or limit communications with their customers after they receive payment. There should be continuous follow-up with your clients to ensure they are still happy. It's unfortunate, but a lot of clients won't reach out on their own if they have questions, and they won't repurchase. This can be resolved by following up, asking for feedback, and confirming that they don't have any questions.
Ask for Feedback
Like I mentioned before, feedback can help you improve on a lot of different aspects of your business. I suggest including an email in your onboarding sequence after they are successfully using your product where you ask for feedback. You can ask them to reply directly to that email, or you can ask for them to leave a review on a site like G2 or Capterra. People love to share feedback, and you should take this opportunity to learn what your customers are looking for. When people share their feedback with you, whether it's by email or review site, you should thank them for their opinion and that you're going to take it into consideration. If you're working on improving their complaint, mention that. Replying back to reviews on a public review site is essential. This is because prospective customers will also look at your reviews and compare them to your competitors. If they see that you take feedback seriously, they may decide to go with your company over your competitor.
User Testing
User testing is a great way to improve your website or software's usability. There are tools out there, like UserTesting, that allow you to set your demographic and target market, and then people that meet those criteria will tell you what they like and what they don't like about your site. You can ask them questions about what they think of the visual appearance, as well as ask them to complete tasks on your site. This is a great way to get immediate feedback. Plus, you can find things out that you've never even thought of.
Customer Service
We've all had a bad experience with a company's customer service. We tend to remember bad experiences more than good ones. You don't want your company to do this to your customers. In order to ensure you are providing the best customer service possible, you'll need to ensure that your team is fully trained and familiar with your product. You will also want to make sure your team will give consistent answers to questions, with a similar tone to their messages. If one of your customer service reps is very casual, and the next is very professional it may get confusing for your client. I also always recommend utilizing a live chat feature on your website. So, if your clients have a question they can receive an immediate reply.
We enable B2B companies to identify the anonymous businesses that visit their website and personalize their experience. Your sales team can now follow up with the visitors that don't convert, while marketing can personalize your website based on firmographic information to drive up conversion rate.
Start your 14-day free trial today!
Social Media
Your company's social media platforms are a great place to communicate more casually with your customers. By sharing behind-the-scenes, company updates, and high-quality content that they will enjoy can improve your relationship with your followers. If your followers comment on your content or mention you in one of their posts, you should engage with them. Even if it's negative, reply back and give them a place where they can contact you more privately. By handling situations like this professionally, you will improve your chances of not losing them as a customer. In addition, anyone who sees their negative post won't think of your company poorly. Social media platforms, especially LinkedIn, are another place where prospects may research your company. So, you'll want to show them how you treat your customers first-hand.
Personalization
Your team should provide your customers with a personalized experience, every chance they get. Whether it be addressing your emails to their first name, using a website personalization software, like Visitor Queue, to personalize landing pages, or a personalized demo of your product, your team should go to every length to provide this experience. Any form of personalization will show your customers that you have put in the extra effort to make them feel valued. If done right, personalization can greatly improve your CLV. Plus, it can be pretty easy to implement and maintain.
Visitor Queue
Visitor Queue is B2B lead generation software that can identify the companies visiting your website. They can also identify the key employees that work at those companies. Along with their contact information like email addresses, phone numbers, and LinkedIn channels to reach out to them. You may be asking why Visitor Queue relates to creating a customer-centric business, and that's a great question. With Visitor Queue, you can also see if your current or new customers are visiting your site. Use this information to reach out and see if they have any questions. You can see the pages that they viewed, and how long they spent on those pages to better understand what they were looking for. So, in addition to identifying prospective customers, you can use Visitor Queue to improve your relationship with your current clients. Start your 14-day free trial today and see how Visitor Queue can benefit your company.
Keep Your End Goal In Mind
Every company wants to be in business for as long as possible. Like I mentioned before, product-centric companies may have a hard time doing this. On the other hand, customer-centric companies that adapt to fit and exceed their customer's needs will thrive. Customer-centric companies will constantly look for ways to improve their product based on the customer, which will increase customer loyalty, referrals, and other key metrics. As a result, a customer-centric company can generate more revenue in the long term.
Final Thoughts
As you can see, there are a lot of benefits of being a customer-centric company. The key takeaway here is that customer centricity starts with your employees. When hiring and training your employees, you need to emphasize how your company revolves around your customers, because if you don't have customers you don't have a company. It's also crucial that your company remains agile and is able to adapt to any industry changes that may negatively impact your company. If you have any questions about any point on this list or how to use Visitor Queue to improve your customer relations, do not hesitate to reach out.