B2B sales leads are the lifeblood of every successful B2B organization. Without qualified leads to fill the pipeline, sales reps would have limited opportunities to convert new customers – which is the source of new revenue for any company.
But leads don't just fall from the sky (we wish!). Lead generation requires a well-thought-out strategy, persistence, and a deep understanding of one's target audience. The good news is, it's never too late to revamp your lead generation strategy.
In this guide, we're uncovering a tried and tested process for generating more B2B sales leads well into 2023 and beyond. With this process, you'll be well prepared to streamline your lead gen system and keep your pipeline full after the new year. 
B2B Lead Generation: Quality vs Quantity
In any discussion about lead generation, it's necessary to determine whether your organization is in pursuit of more leads or better leads"¦ or both. Most B2B companies would probably state that they are in pursuit of both, but often this is not a necessity. Being clear about this from the beginning will play a huge role in your resulting lead generation strategy.
"We Need Better Leads'
An organization may pursue high-quality leads in smaller quantities if they offer high-ticket products or services to a select number of clients. Perhaps an organization only has the capacity to serve a limited number of clients at a time. In this case, generating a high volume of leads would be futile. Instead, one would and should focus on targeting prospects that are most likely to convert.
"We Need More Leads'
On the flip side, some B2B companies prioritize high-volume lead generation because their revenue is based on how many customers they get through their virtual or literal door. This may be the case for software companies that have the capacity to serve thousands of customers or more, and perhaps charge a low subscription rate, and therefore want to generate as many leads as possible.
Of course, there are exceptions to each of these examples, but most B2B organizations fall into one of these two categories. When it comes to your organization's lead generation plan, you'll want to consider your goals and adjust your strategy accordingly. The steps below apply to most organizations, and can be scaled up and down depending on your priorities.
How to Get More B2B Sales Leads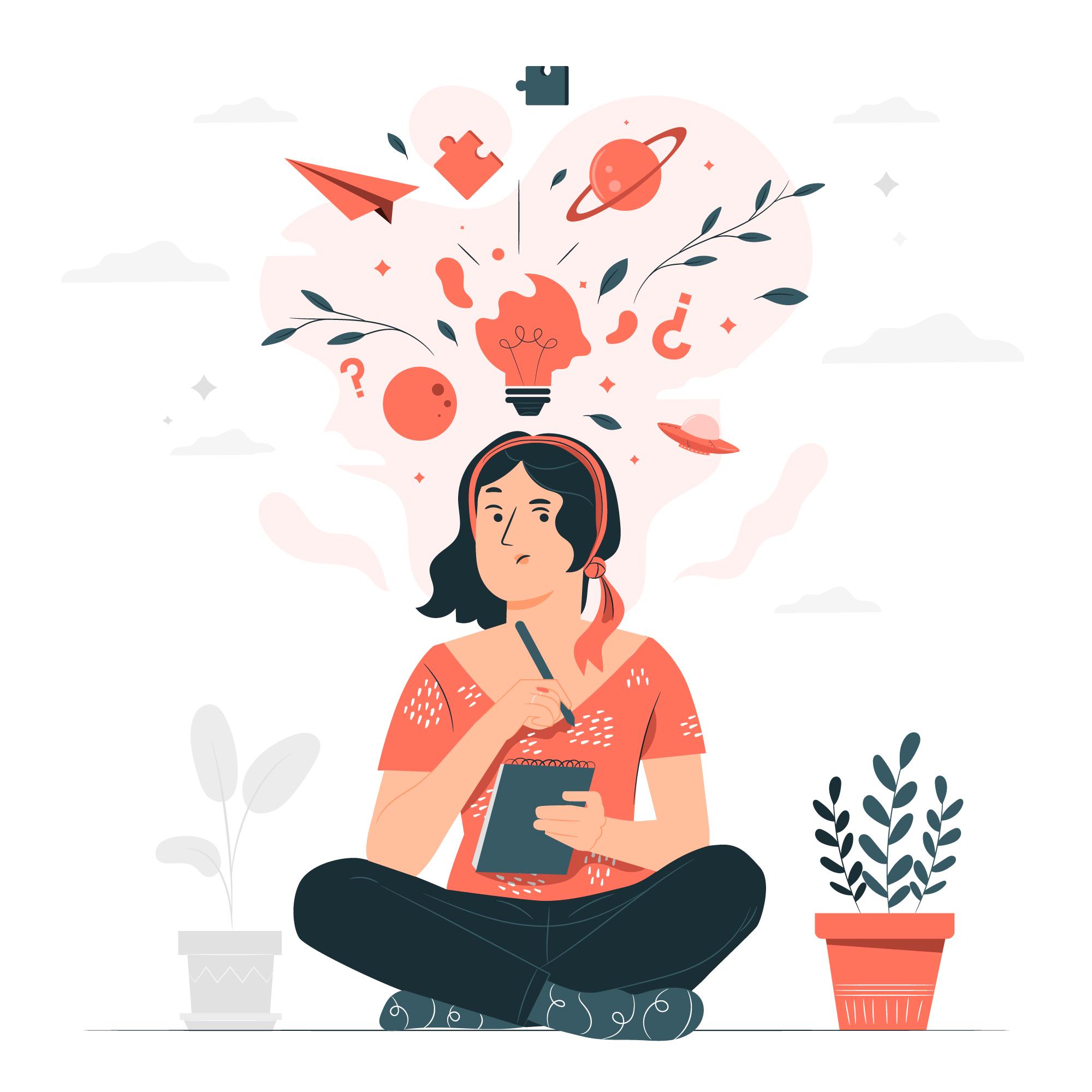 Regardless of whether you are in pursuit of more or better leads in 2023, the following steps will help you streamline and scale your lead generation process. This process is the surest way to get more B2B sales leads in 2023 and well beyond.
Step 1: Research Your Target Market
"Whoever knows the customer best, wins". When it comes to lead generation – and establishing your main offer in general – is crucial that you know who your target audience is, what they want, what they need, and what platforms they're using to find businesses like yours.
If you simply make a guess on what makes your audience tick, you'll miss out on loads of information – like how they are searching for products online, whether they'd even be interested in your offer, or what they're looking for in a product. Market research is an essential step if you want to reach the right audience in the right way at the right time.
You can conduct market research using customer surveys, hiring a market research agency, or, at the least, having conversations with potential customers. Some questions you may want to ask include:
What are you struggling with most at the moment?
Which solutions have you tried in order to overcome these problems?
What products or services have you tried? What did you like or dislike about these options?
Which platforms do you use to find information about ______ ?
What is the #1 feature you are looking for in [ service/product ]? What are some benefits you are looking for?
Their answers will provide valuable information you can use to create your lead generation strategy. For example, if you discover that your target audience primarily uses Google to search for answers related to the problem your service/product is able to fix, it may make sense to have search engine optimization (SEO) or Google Ads as part of your lead gen strategy.
Step 2: Characterize Your Ideal Customer Avatar
Knowing your ideal customer from the inside out is one of the surest ways to come up with a lead generation strategy that speaks directly to their needs. Again, if you simply guess what it is that they want, you're likely to miss the buck and send them searching for your competitors.
To avoid this, you'll want to get uber clear on who your ideal customer is. This often involves creating an Ideal Customer Avatar (ICA), which is a characterization of who your customer is, what they want, want they need, etc.
Part of creating an effective sales playbook for your sales team involves identifying at least one (but likely multiple) customer personas, and then establishing a lead and sales strategy for each. For example, how you market and sell to a small business owner may be vastly different than your approach for corporate enterprises. These personas are likely to have different needs and business goals.
Your ICA profile should consist of:
A name/label for each persona
Demographic details
Interests
Behavioral traits
Business goals
Pain points
Buying patterns
Budget
If you can check all of these boxes, you'll have most of the information you need to create highly-targeted lead generation campaigns – which will essentially consist of content that's of interest to your ideal customers and that's marketed on the platforms your ideal customers use most.
Step 3: Conduct Competitor Research
Knowing your ICA will help you identify your direct competitors as well. Your direct competitors are those that serve a target audience that's the same as or similar to your own. Other "supposed"competitors may not, in fact, be your competitors if they serve a different audience or have a vastly different offer.
In this step, you'll want to create a shortlist of your top competitors and then research them at length to understand key features of their offers and lead generation strategies. You'll want to identify:
The key benefits being communicated about their product/service
The main features associated with their product/service
What platforms they're using to market to your shared target market
The language they're using in their content and ads
The calls-to-action they're using to convert followers, website visitors, etc. into leads
In conducting competitor research, you're likely to find some information or strategies you can then use to your advantage. You don't want to copy their content or lead generation verbatim, but you might find ways to tweak your own process to more effectively target the audience you're trying to reach.
We enable B2B companies to identify the anonymous businesses that visit their website and personalize their experience. Your sales team can now follow up with the visitors that don't convert, while marketing can personalize your website based on firmographic information to drive up conversion rate.
Start your 14-day free trial today!
Step 4: Define Your Company's Unique Selling Proposition (USP)
Do you know what makes your offer unique? You should! Before you can start generating more leads for your business, you'll need to get rock-solid on what it is that makes your business stand out from the rest.
Defining your company's Unique Selling Proposition will help you:
Get your marketing, sales, and service teams all on the same page when it comes to what it is that your product/service does and how it benefits the customer
Better communicate the unique features and benefits your offer to potential customers
Distinguish your company apart from your competitors who might be marketing a similar offer to a similar audience
Solidify the unique character of your brand, increasing brand trust and visibility
Essentially, your USP is a statement that describes what it is that your business does, how it does it, and who it does it for.
For example, Salesforce's USP could be, "We provide top-of-the-line sales, marketing, service, and CRM software for small to enterprise-level companies", or similar. What is your company's USP?
Step 5: Identify High-Priority Platforms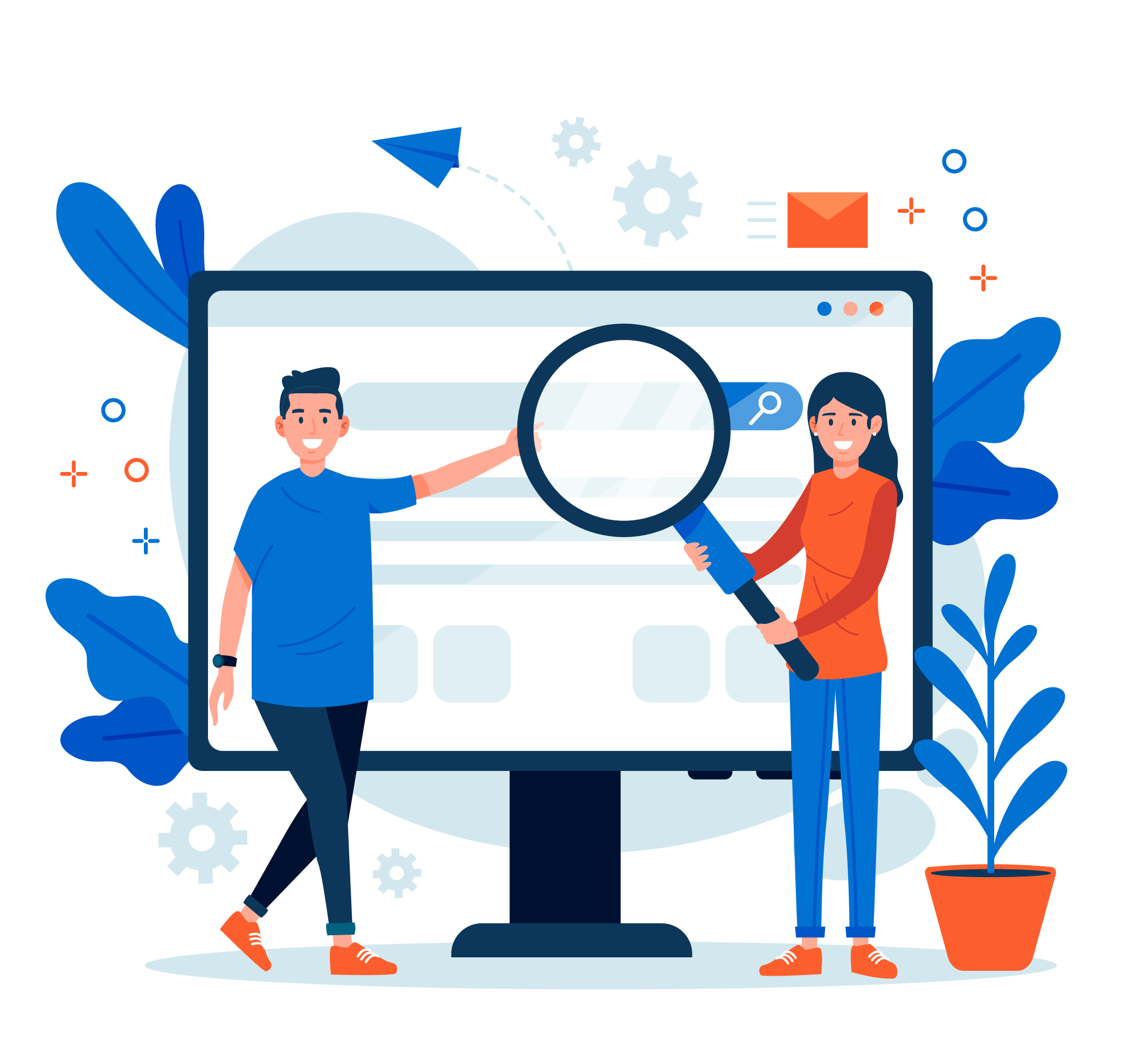 In your market research and competitor research, you likely identified some key platforms your target customers are using to find businesses like yours. Rather than cast a wide net (and likely blow your marketing budget). It's best to focus on these high-priority platforms and do them well.
Once you've defined your USP, marketing on these platforms is just a matter of targeting the right audience with the right content. You already know (based on your market research) what your audience wants and needs, so your content and ads should speak to these
For example, if you discovered that your audience's primary struggle is "increasing remote team productivity". Perhaps you share content related to remote work, productivity, and team rapport. Where you market this content then depends on what platforms your audience uses to find this type of information (again, your market research will likely inform this).
Some of the top B2B lead generation platforms include:
Google (SEO)
Facebook (organic)
Facebook Ads
LinkedIn
Instagram
Google Ads
What platforms can your company use to generate more leads, based on where your audience is searching for products or services like yours?
Step 6: Experiment with Future-Forward Lead Generation Tactics
This guide clearly outlines a tried-and-true process for getting more B2B sales leads. But, it can be exciting (and lucrative) to experiment with other future-forward lead gen strategies. New tools and platforms emerge all the time, so it doesn't hurt to stay ahead of the curve.
Are you on top of what's happening in your industry? Are you following the shifts in buyer behavior – perhaps including migration to new platforms? Is there new lead generation tools on the market that could help you reach more customers? These are all important questions to ask yourself on a regular basis in order to stay relevant and stay ahead.
Step 7: Utilize Free and Paid Lead Generation Tools
Fortunately, there are loads of free and paid lead generation tools that can help you optimize and automate the lead generation process. From email list generators to website lead generation tools, you'll find an abundance of options if you want to save time and money on lead generation.
Of course, none of these tools can carry your business if you don't have the fundamentals. You must have a deep understanding of who your target audience is, what your USP is, and what platforms to use to reach your ideal customers. Then, you can use these tools to speed up the process. Or, even completely automate lead gen so you have more time to focus on serving your customers.
Step 8: Test and Optimize Your Process
You can read dozens of articles on how to get more B2B leads. But none will help you do the heavy work of actually implementing a strategy. Testing that strategy, and then optimizing your process for maximum results. It's important to not take a "set it and forget it" approach to lead generation; you should always be looking for opportunities for improvement and following what's working best for your unique company.
Your performance analytics will be your best friend when it comes to identifying what's working well and what isn't. It's then your job to fill the gaps, tweak your approach, and work to maximize your return. Over time, you'll have a smooth, cohesive strategy that works to generate more B2B leads on a consistent basis.
Need Even More Leads?
Want even more B2B leads in 2023? Visitor Queue is the best lead generation tool on the market when it comes to helping businesses get more leads from their website. Identify the companies that visit your website, along with their visit information like how they were acquired, the pages they viewed, and how long they were on each page. Plus, we can identify their employee's contact information like email addresses, phone numbers, and LinkedIn channels. Start your free 14-day trial for more leads now and well into the new year!
Final Words
As you know, B2B lead generation is a difficult and lengthy process. But, if you implement these tips into your marketing strategies, you have a good chance at generating an impressive number of B2B leads. As always, if you have any questions about how Visitor Queue can help you generate highly qualified leads, don't hesitate to reach out.