The internet has certainly revolutionized the way we do business in 2022. Newspapers, billboards, and cold calling are almost a thing of the past. Digital marketing strategies are all about reaching potential customers online.
In fact, 2021 reports provide a wealth of data that show how businesses are using online marketing channels like Search Engine Optimization (SEO), social media, and Pay Per Click (PPC) advertising to reach more users than ever before. The question is, where do we expect digital marketing to take us in 2022?
In this guide, we're revealing the top digital marketing strategies for 2022 based on 2021 data and future projections to help your business get ahead of the curve. You might be surprised how online marketing can be used to scale your business to new heights.
What is Digital Marketing?
Digital marketing refers to all forms of marketing that take place online. This includes a variety of digital channels, including computers, smartphones, tablets, and other digital devices. The term most often refers to online marketing methods such as social media marketing, SEO, email marketing, content marketing, PPC, and blogging.
In 2022, if you don't have a website or a strong online presence, you're likely to lose out on potential customers. That's why you need a holistic digital marketing strategy that employs a variety of platforms and works to give your business a competitive edge. In addition, every business will have a different digital marketing strategy that works for them. It takes a lot of trial and error to figure this out.
What are the Benefits of Digital Marketing?
There are so many benefits that can come from utilizing digital marketing in your marketing strategies. Typically, digital marketing is more effective and affordable than traditional forms of advertising like billboards and radio ads. When you advertise online, you can choose the exact target audience that you are interested in. When using radio ads, you can attempt to do this by choosing a time frame that you think would work, but in reality, you have no idea that the right people are listening. In addition, you can't really track the customers who are interested in your business through a radio ad, but with digital marketing, you can measure conversions coming from specific channels, looking at certain pages, and much much more. Plus, you can use organic social media to remain relevant to your customers so they will always have your business at the top of their minds.
Next, we're going to jump into the top 10 digital marketing strategies for 2022.
1. Website Personalization
Website personalization is going to be one of the biggest B2B marketing trends of 2022. That's because it can drastically increase your website conversion rate and customer relationships while speeding up your sales journey. Website personalization refers to providing your website visitors with a tailored view of your landing pages. You can show your visitors personalized case studies, use cases, FAQs, testimonials, and more based on their industry, company size, location, demographics, or even by their company name. By providing your visitors with a personalized experience, your company is bound to stand out from the crowd and generate more revenue. Personalization is relatively new for B2B companies, but is expected to take off in 2022. To find out more about B2B website personalization, check out this article.
2. Email Marketing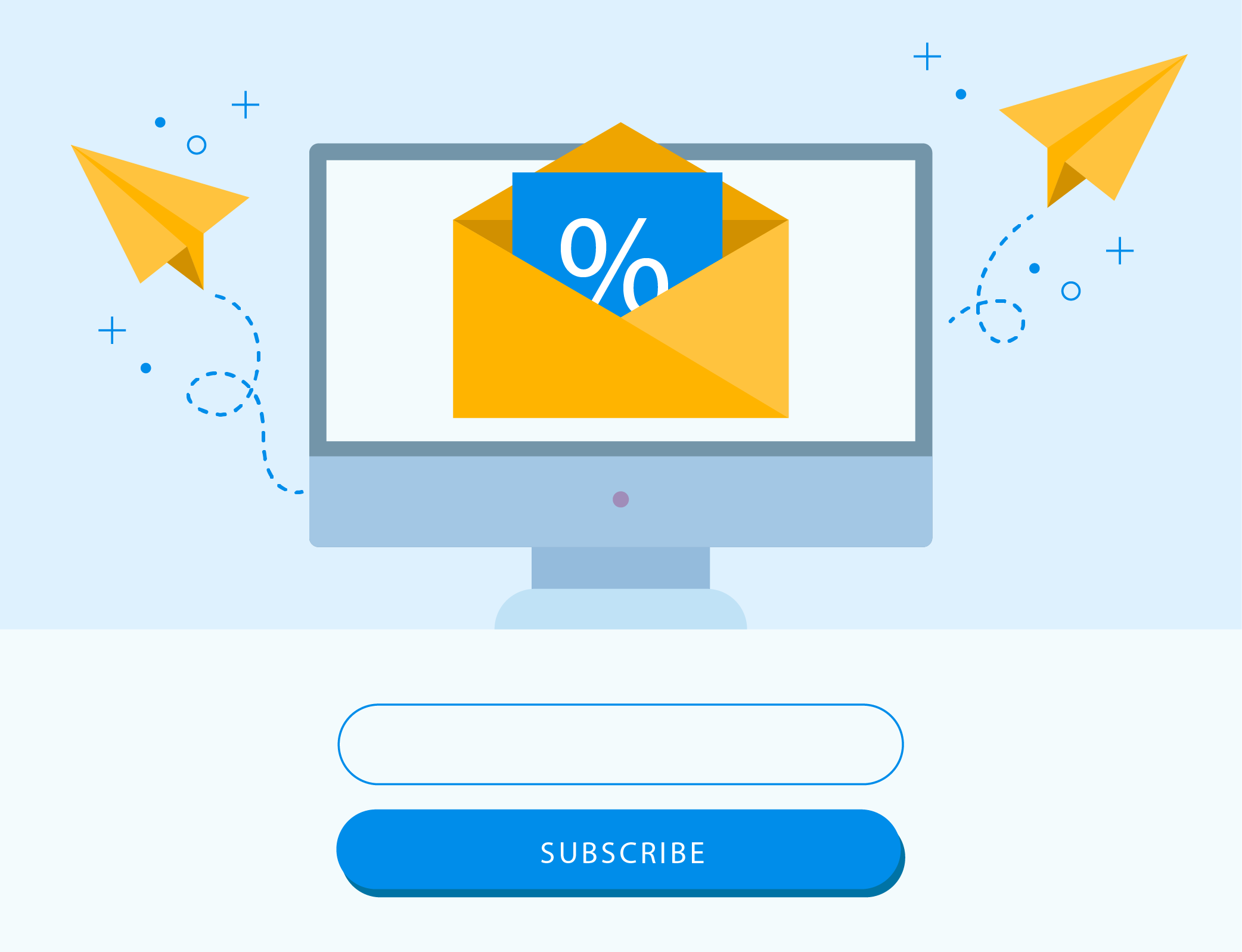 It's a common misconception that email marketing is dying. That couldn't be further from the truth. Email marketing has been around for years. Over the years, it has been one of the most popular and effective digital marketing strategies for businesses. If done right, email marketing campaigns can drive an incredible ROI. With email marketing, you are able to grow, engage, and market to your own list of subscribers, increasing your chances of turning passive users into paying customers.
Businesses can utilize a variety of methods to grow their email lists, including promoting downloadable content, capturing email addresses on their website, and retargeting users who engaged with paid ads.
Here are a few statistics from HubSpot that show why email is anticipated to be one of the top marketing channels in 2022:
Roughly 80% of marketers have reported an increase in email engagement over the past 12 months.
The number of global email users is set to grow to 4.48 billion users by 2024.
Promotional emails are the most common email type that marketers are investing in.
If you're not currently using email marketing, it can be scary to start. However, there are so many resources out there that can help you and your team. My favorite email software to use is Mailchimp. Mailchimp is very easy to use and every skill level will be capable of creating emails. Plus, they have great customer service available if you have any questions. If you want to learn how to use Mailchimp like a pro, check out this article here.
3. Content Marketing
The goal of content marketing is to create and share relevant, engaging content that gets your audience interested in learning more about your brand, products, or services. The most common types of content marketing include blogging, infographics, visual content, ebooks, and lead magnets.
Business to Business (B2B) and Business to Consumer (B2C) companies alike can use content marketing to grow their email lists, inspire social shares, increase downloads, and generate more leads or sales. The beauty of content marketing is that you can get as creative as you like and easily track success with content marketing analytics.
Here are a few statistics on why 70% of marketers are investing in content marketing in 2022:
Web traffic is among the top two most-common measurements of success for content marketing strategies.
Nearly 40% of marketers say content marketing is a very important part of their overall marketing strategy.
86% of companies produce blog content compared to other formats.
The term "blog" is intimidating to many small companies. But, it shouldn't be! Running a blog is one of the best and easiest ways to increase traffic to your website. Even if you post 2 blogs a month, it can greatly impact the number of people who land on your site. If you don't have anyone on your team that is interested in writing content, you can hire a freelancer on Fiver who can help.
4. Social Media Marketing
Most of us are familiar with social media. The most popular platforms are Facebook, Instagram, Twitter, and LinkedIn. These platforms are great for staying in touch with friends and loved ones. They are also powerful tools to grow your business.
An active social media marketing strategy allows you to reach more potential customers, engage existing followers, and driving traffic to your website. It can also be a great complement to your content marketing and paid social media advertising campaigns.
The top social media sites (in order of Monthly Active Users) include:
Facebook
YouTube
Instagram
Tumblr
Tik Tok
Twitter
Reddit
LinkedIn
Snapchat
Pinterest
If you just started a new social media platform or you are not active, it's a good idea to be regularly posting for at least a month before you start advertising. This is because if someone sees your advertisement, and they click on your page, if they see that it's empty or you post once a month, your profile will not seem legitimate and it can turn them off.
5. Search Engine Optimization – SEO
SEO is a type of digital marketing that involves understanding what users are searching for in search engines like Google or Bing. Then you can use that insight to rank your website for the terms users are searching for. SEO is one of the main drivers of organic (unpaid) traffic to websites.
With SEO, you are able to rank for the keywords users are searching for to find businesses like yours. This means you can rise above your competitors in organic search and drive more traffic to your website and online channels. There's a reason why 64% of marketers invest in search engine optimization.
If you're new to search engine marketing, there are a number of tools out there that can make it easier. The Google Keyword Planner tool can help you discover keywords that your business can rank for. When you identify the keywords that you should be using, you can add them to pages on your website, blog content, and metadata. But, make sure that you aren't overusing them because Google will penalize you and not show your site for that keyword!
We enable B2B companies to identify the anonymous businesses visiting their website so they can follow up with them and increase revenue. 98% of website traffic leaves without converting -
start your 14-day free trial
to identify who they are today!
6. Pay Per Click Advertising – PPC
PPC is a paid form of digital marketing where you run ads and pay a fee for every user who clicks on your ad. While PPC may take a higher initial investment, you're likely to see faster returns compared to organic marketing methods.
The most common PPC advertising platforms are Google Ads, Facebook Ads, Bing Ads, and Instagram Ads. However, there are many other platforms out there that use PPC advertising. The key to success with PPC is targeting the right audience with the right content at the right time. Your goal is to drive clicks through to your website, landing page, or messenger box to turn users into customers.
7. Video Marketing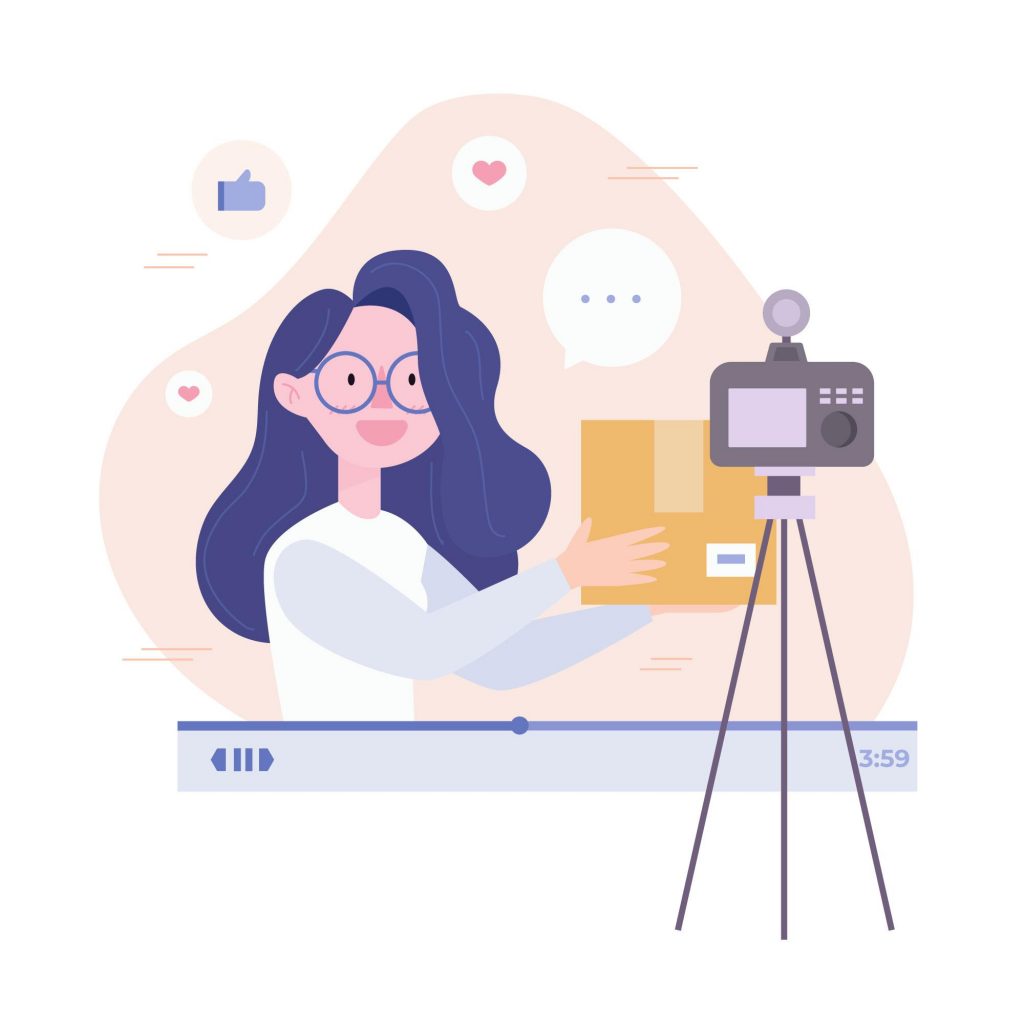 87% of marketers say that video has increased traffic to their website. As such an eye-catching and creative medium. Video marketing is one of the best channels for drumming up views. Not only on platforms like YouTube but also on social media and on your website.
While creating amazing video content takes a bit of finesse, it can certainly pay off. You don't need any fancy equipment – just a recording device, the topic you want to cover, and (ideally) video editing software like iMovie (which is free!). You can then post these videos on your website, YouTube, or Vimeo to generate views and traffic.
A great example of video marketing is our What the Growth!? series. Our videos teach viewers practical tips and tricks to help their company grow, which benefits our clients in addition to other business professionals around the world. We share this series on YouTube, as well as our social media channels and on our blog. We receive great feedback for all of our episodes, and content like this doesn't seem like we are trying to sell something to our viewers.
8. SMS Marketing
Text messaging has been around for a while but is on the rise as an effective digital marketing channel. Once users have opted into your list (required), you can send them special promotions, updates, appointments reminders, coupons, surveys, and much more.
Need proof that SMS is one of the best digital marketing strategies? Consider that the average open rate for text message marketing campaigns is 98% – compared to a 20% open rate for email marketing. Also, SMS response rates are 295% higher than phone call response rates.
Again, it's difficult for a small business to figure out how to start SMS marketing. Luckily, there are a number of software options out there for you to choose from. Check out this list of the 5 best SMS apps for small businesses in 2022.
9. Affiliate Marketing
Affiliate marketing could be considered to be more of a monetization strategy than a marketing strategy. Due to the fact that affiliate links alone can be a main driver of revenue for websites. Essentially, affiliate marketing allows websites to earn a commission by promoting another company's products or services.
To get started with affiliate marketing, you simply find a product you like, join the company's affiliate program (if they have one), promote the product to others, and then earn a commission on each sale that you make. You can promote these products on your website, on social media, via email, or directly to consumers. You can also set up a deal with a complimentary company to yours where you both can recommend each other to your clients.
10. Influencer Marketing
It's said that influencer marketing goes as far back as the 1920s but it's popularity certainly skyrocketed with the introduction of social media in the early 2000s. (Note that it could be argued that social media started as far back as the 1970s, but "social media" only became common vernacular around the time of Facebook, Instagram, and the like).
In a nutshell, influencer marketing involves partnering with well-known people and brands who will then promote your products or services to their existing audience. Influencer marketing is powerful because most influencers have a niche audience that's highly engaged. And very likely to buy the products the influencer is promoting.
In 2018, there were 3.7 million brand-sponsored influencer posts on social media – a number that's suspected to increase well into 2022 and beyond. Brands can use influencer marketing to their advantage in reaching niche audiences, gaining more social media followers, and driving sales.
11. Podcast Marketing
Podcasting is relatively new and presents exciting opportunities for businesses looking to engage their existing followers and reach new audiences. Not only can brands promote their podcasts on social media, but Google is working to transcend voice/ podcasts to drive traffic as well.
To launch a successful podcast, you should cover topics that are of interest to your audience, provide valuable information, and always include a compelling call to action to entice listeners to learn more. Then you can use many of the marketing channels in this guide to promote your podcast to a wider audience.
Here are some interesting podcast marketing statistics to consider:
As of April, 2020, there are over 30 million podcast episodes in existence.
75% of Americans age 12+ are now familiar with podcasting. (Edison Research, 2020)
Monthly podcast listening reached 37% in 2020.
Podcasts now reach over 100 million Americans every month.
Visitor Queue's CEO, Nick Hollinger, created a podcast in 2021 called Down, But Not Out. Through his first-hand experience, he has learned how to start a podcast and build it from the ground up. If you're looking to do the same, a podcast listing website like Buzzsprout is very handy. In one place, you can list your podcast on dozens of directories including Apple Podcasts and Spotify. In addition, you can manage your podcast, make easy edits, and more. Plus, they have amazing customer support!
Bottom Line
The internet presents near endless opportunities for businesses to reach more customers across a variety of channels. From SEO to social media to email, you have many digital marketing strategies available. If you want to drive more traffic and generate more sales.
One of the best ways to win over more customers is to convert users who have already expressed an interest in your brand. That's why Visitor Queue provides website visitor tracking. To provide you a list of fresh leads from your website every single month. Use Visitor Queue along with your ongoing website and digital marketing strategies to scale your business in 2022. Start your free trial.