As your company continues to grow and expand its reach, the competition for customer's attention becomes harder. Because of this, companies must think of new and exciting ways to entice prospective customers and start their journey down your sales funnel. A lead magnet is one of the best ways to attract these prospects. In this article, we are going to go through a few of the best lead magnets on the market and how to use them for your own company. But, first, let's go over what a lead magnet even is.
Well, What is a Lead Magnet?
A lead magnet is an offer made by a business to a potential customer in exchange for their contact information. If you are familiar with the concept of gated content, lead magnets are similar but include a few more types. This is a type of marketing strategy that is designed to attract and entice prospective customers in hopes of building an email list of people who may be interested in what your company has to offer. Now that you know what a lead magnet is, let's go over how you can utilize a lead magnet in your marketing efforts.
How to Utilize a Lead Magnet
As I touched on before, the goal of using a lead magnet is to gather email addresses and contact information. This information can then be used to reach out, and then try to convert the prospect into a paying customer. When a lead fills out a form on your website, whether it be a CTA, contact us, sign up, or other forms, their information will automatically be sent to your CRM where they can go through a sequence of emails. When preparing to use a lead magnet, your landing pages should also be enticing, with calls to action placed strategically throughout the page. Now that you have an idea of how to use a lead magnet in your marketing, let's dive right into the top 8 examples of lead magnets that you should be using.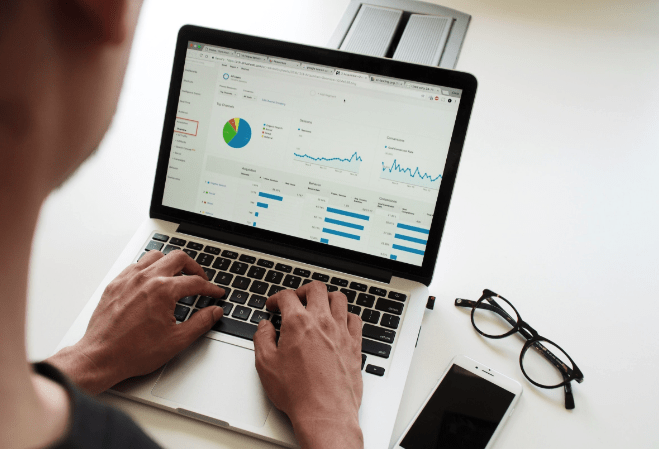 Top 8 Examples of Lead Magnets
Now that you have an understanding of what a lead magnet is, and how to use one in your marketing strategy, let's jump into the top 8 examples of lead magnets.
1. eBooks
eBooks are one of the most common and well-known ways to collect email addresses and contact information from qualified leads. When writing your eBook, you'll want to write about a topic that is related to your company, so you attract leads that will be interested in what you have to offer. Additionally, you'll want to write about topics that are not easily found by doing a quick Google search. It can take some elbow grease to write an eBook, but it can generate leads for years to come.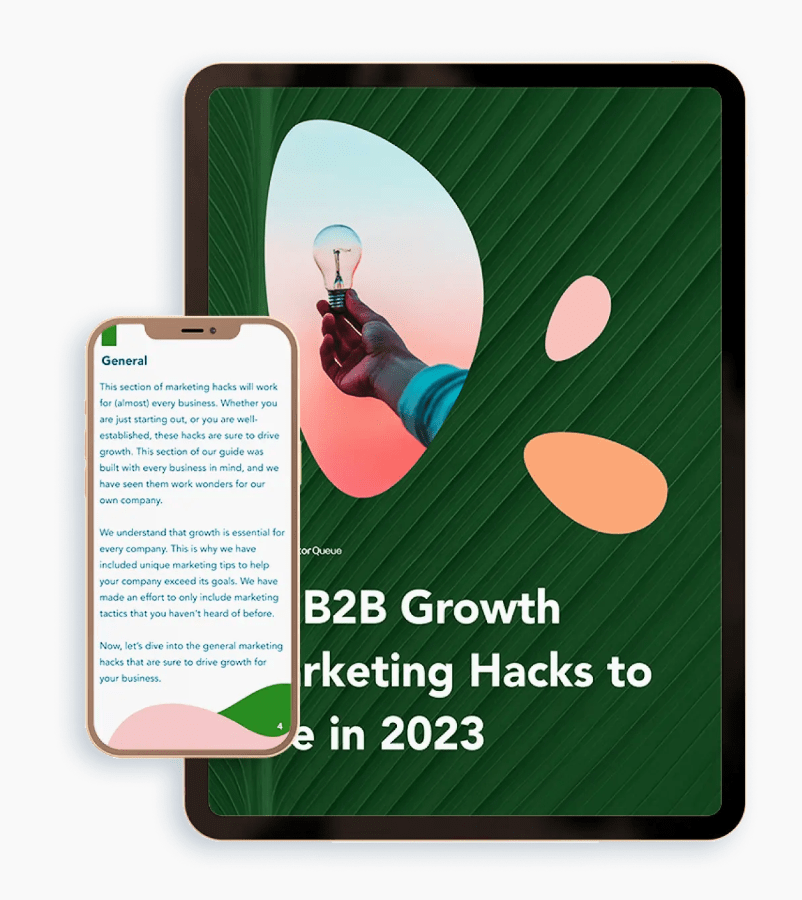 2. Cheatsheets
Cheatsheets are not used as much in the industry as eBooks, but they can be very enticing and useful for prospects. And, because they are more unique, you might be able to get a lot of traction. Typically cheatsheets are similar to blogs, where they are informative and bring expertise to the table. You can create cheatsheets on virtually anything, like "Cheatsheets: The Ultimate Cheatsheets to Building Your Own".
3. Quizzes
Quizzes are one of our favorite ways to collect information on relevant prospects. As a lead generation software ourselves, we use a quiz on our website to let prospects know how many leads we can generate for them based on how they answer each question. Once the lead has answered all of the questions, they are taken to a screen where they have to provide their email address, and they will get their answer emailed to them. We see quizzes being used more and more every day!
4. Free Trial
If you are looking to increase your sign-up rates, this is a great way to do so. Free trials give prospects the opportunity to test out what your software is all about, before committing to a paid plan. Your CRM will also come in handy here, where you can set up an efficient email onboarding chain that will welcome them, provide resources, and convert them when their trial is ending. Free trials are typically completed by users further down your sales funnel, and it could make or break their ultimate conversion.
5. Guides
Guides and tutorials are another great learning tool for your prospects to gain more industry knowledge. This could be written, but a great idea is to test out videos. Guides are great to help with providing problem and solution-type content, with your company as a part of the solution.
6. Webinars
Companies tend to be wary about hosting webinars, but if done right, they can provide a lot of value and generate a good number of leads. Webinars don't have to be scary, if you have the right people, take time to practice, and advertise properly leading up to the webinar, you'll be golden. Webinars do typically require more work than other lead magnets mentioned on this list, but
We enable B2B companies to identify the anonymous businesses that visit their website and personalize their experience. Your sales team can now follow up with the visitors that don't convert, while marketing can personalize your website based on firmographic information to drive up conversion rate.
Start your 14-day free trial today!
7. Whitepapers
Whitepapers have a similar concept to eBooks, but usually provide more in-depth and analytical information. Usually, whitepapers are for more advanced readers who are already very knowledgeable on topics. This can make them harder to initially write, but the lead can be of higher quality. And, if they are not a lead, they still might be someone good to connect with on LinkedIn!
8. Checklists
Finally, the last lead magnet that you can use is a checklist. Sometimes checklists are on their own, or even at the end of an eBook or whitepaper. These are used to help leads visualize if they need help, and what areas they need to improve on in their own business. Checklists make great visual aids to help drive home the areas that need improvement. Checklists with 10 points or less usually have the best likelihood of being completed. It can also be a good idea to make the lists printable and encourage more than one person within the organization to complete the checklist with their own opinions.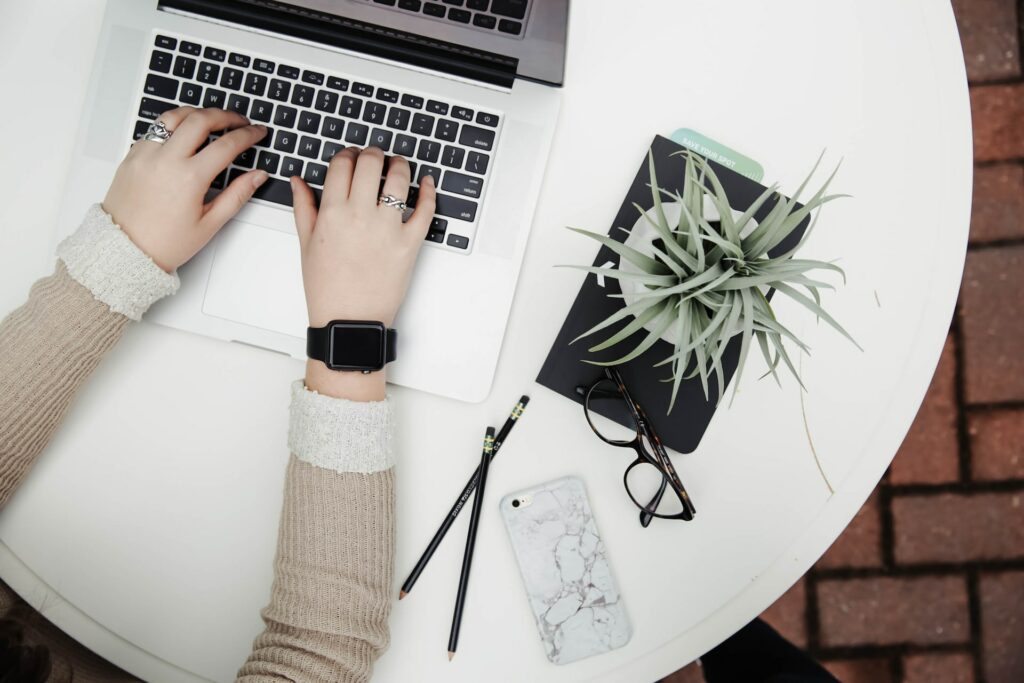 What's Next?
You may be looking through your Google Analytics account, and seeing that your landing pages are getting views, but not converting. It's always frustrating! But, did you know that you can identify the companies that visit your website? Through a unique form of IP address reversal, Visitor Queue can identify exactly what companies are on what page, how they got there, and how long they spent viewing the content on that page. Gain access to company information, so you can qualify them as a lead. Plus, you can view employee contact information for key employees at each company. This includes email addresses, phone numbers, and LinkedIn profiles, so you can reach out. Fill your CRM with more leads and build those email lists faster than ever before. Start your 14-day free trial of Visitor Queue today (see what we did there?) to see how you can identify your website visitors!
Wrapping Up
As you can see, there are a number of ways that you can create a lead magnet that is custom to your specific company's industry and goals. Remember, if you are planning to use a lead magnet, ensure that you are taking advantage of a CRM software so you can properly manage and follow up with leads. As always, if you have any questions about Visitor Queue, don't hesitate to reach out, we are happy to help!