The demo experience is boring and outdated. Marketers and salespeople alike have had the same issues for years. Demos are not personalized. Over the next few years, there are big changes coming in the world of demonstrations for software companies. B2B companies will be fighting even harder for a sale. Using a demo software to provide a better experience for prospects and new customers will be essential. Now, let's get into what a demo software is and what it can do for your company.
What is a Demo Software?
A demo software is a revolutionary product that will change the way marketers and salespeople conduct and use demos on their website. A demo software will help your team create personalized demos based on the client that you're showing it to. Using a demo software can help your team speed up the demo process while increasing the number of conversions and customer lifetime value. Below we are going to go through use cases for marketing and sales. As well as how to use a demo software to optimize your onboarding experience. But, first let's quickly go over how to use a demo software.
How Do You Use Demo Software?
Using demo software can be pretty easy. With What You See is What You Get technology (WYSIWYG), you don't need to have any experience with code. This means that you can simply drag and drop content, swap out images, update text, and much more. The possibilities are virtually endless when it comes to personalizing each demo for specific clients. Now that you are familiar with how to use a software demo, let's go over a few use cases that will help you decide if a demo software is right for your company.
Use Case for Marketing
By embedding your demo on your website, you can give your website visitors a taste of what they can expect from your company. This unique view of your software would be the perfect addition to your home page. Or, embed a demo on your competitor landing pages. By having an interactive demo on competitor landing pages, your website visitors who are using your competitor's product will see first-hand why your company can be a better option for them. Once you have your demo on your website, use the software's analytics capabilities to see what users are the most interested in and what may need updating.
Use Case for Sales
Imagine walking into a sales meeting with a prospective client and your demo is branded to their company with their information, data, employees as users, and more. What a way to give a first impression! By showing your client that you took the time to provide them with this one-of-a-kind experience, your company will have the upper hand in comparison to your competitors. And, as you can imagine, by starting your relationship off so well with this prospect, you will be more likely to close more deals. As a B2B software company, this is a huge deal since we all know how long it takes to turn prospects into paying customers.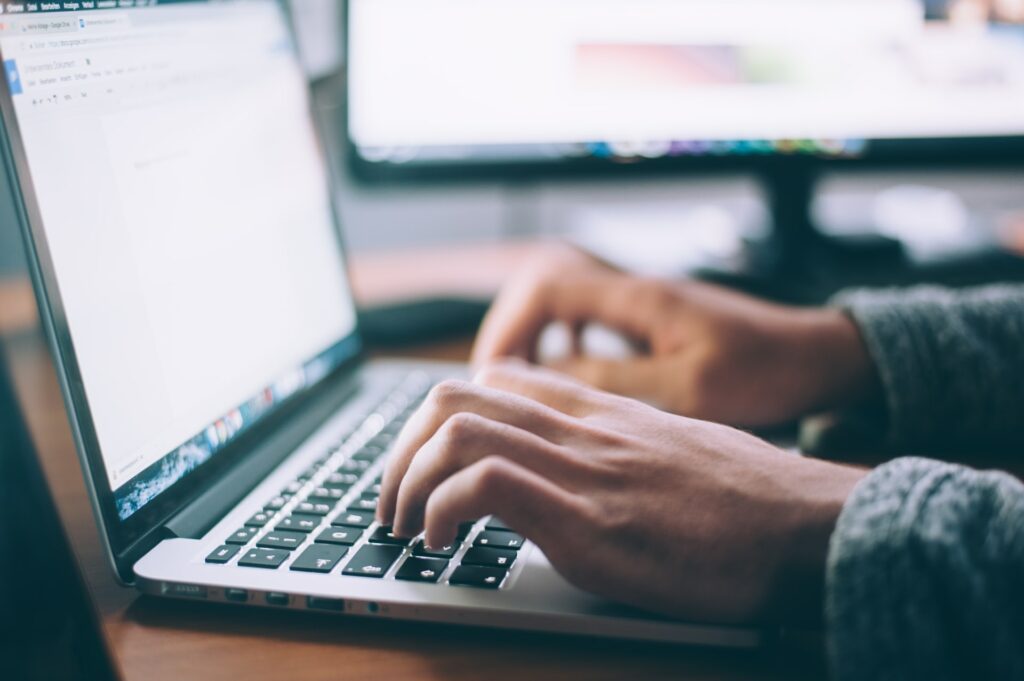 Onboarding
Oftentimes onboarding new clients involves both the sales and marketing teams. From creating the perfect email onboarding sequence to following up with your new clients, and everything in between, it's essential to make their onboarding experience as seamless as possible. By optimizing your new client's onboarding process, your company will have a better chance at extending their life cycle. If the company has yet to have a demo, add them to an onboarding email sequence that will offer them the chance to either book or request a personalized demo. Then, your sales team can show them a personalized demo. Or, you can send them a link to a demo that you have created that includes their company's information. Now that we have gone over a few use cases for demo software, let's go over a few key metrics that you should track when using a demo software.
Metrics to Measure
Anyone in marketing or sales knows that metrics are one of the best ways to track the success of new initiatives. This is because you want to know that the time and money that you invest will pay off. Next, I have included a few key metrics that could change and improve with the addition of a demo software.
CLV
Customer lifetime value, or CLV, is one of the most important metrics that your business can use to track the success of your demo software. A positive onboarding experience is likely to result in customers that stay with your company for a long period of time. If you are just starting to use a demo software, you can compare data from previous months and see if you're retaining more customers. To calculate CLV, simply multiply the number of months that your average customer stays with your company with how much the average customer spends in one month. For example, if on average your customers sign up for 1 year, spending $100 a month, their CLV is $1,000. Increasing your CLV will increase the time they spend with your company. As a result, they will spend more money.
Time on Page
If you choose to embed your demos on your website, then time on site is a great metric to measure. Let's say you add an interactive demo to one of your landing pages. Once the demo has been there for a few weeks and the page has gotten a decent amount of traffic, then compare the time on that page with and without the demo. If the time on that page increases, more than just a few seconds, you know that the demo is working to attract their attention.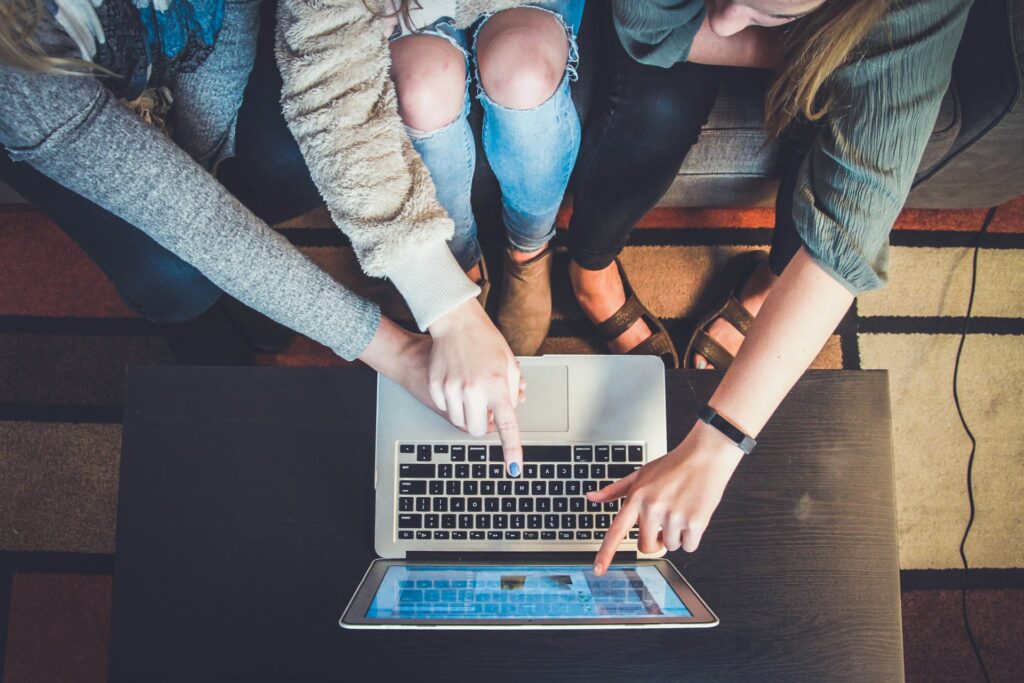 Page Path
If you embed your demo on your website, page path is another interesting metric to measure in comparison to other goals. If you notice that website visitors who land on a page that has a demo on it have a higher chance of visiting your contact page or pricing page, then you know the demo is improving your likelihood of receiving conversions. Page path is very easy to monitor and can help you understand what your website visitors respond to the best.
Conversions
If you notice that there has been an increase in website visitors reaching your contact or pricing pages, but not an increase in conversions, then a lead generation software can help identify the companies that are visiting those pages and not converting. Visitor Queue is a great example of a lead generation software that can do exactly that. Identify the companies that visited your key website pages and left without converting. Visitor Queue can also identify the key employees that work at those companies. Then, your team can use this data to reach out and then close the deal. Since you know what pages they have viewed, you can use this to better frame your pitch. Plus, we offer a free trial for you to try it out for yourself.
Reviews
Although reviews are not a metric, they can be an essential part of learning about your customers. Whether the feedback is given directly to you or is left on a site, like G2, it's important to take their review seriously. If you're using a demo software, send a follow-up email and ask how they thought the demo went. This will help you optimize your demos moving forward. Plus, it can reinforce that your demo software is helping to improve their onboarding experience. Now that you are familiar with a few metrics to measure, let's go through a list of a few demo software companies that can help you achieve your goals.
We enable B2B companies to identify the anonymous businesses visiting their website so they can follow up with them and increase revenue. 98% of website traffic leaves without converting -
start your 14-day free trial
to identify who they are today!
What is the Best Demo Software?
After reading all of the advantages that a demo software can bring to your company, I'm sure you're wondering what the best demo software is. There are a few options out there for enterprise-sized companies. However, the options out there right now are limited if you're anything other than a large company. If you're a small to medium-sized business, skip to the end of this list for the perfect demo software that will exceed your needs. The following list is in no particular order.
Navattic
Founded in 2020, Navattic is the smallest company on this list. Navattic is an interactive demo platform that your sales or marketing team can use to create dynamic demos. They believe in product-led growth by showing your customers that your product is all it's cracked up to be, easily. Navattic's clients are made up of enterprise-sized companies, like Citrix and Wndrvr. You must request to access their plans and must meet with a sales consultant via Zoom to get information past surface-level data.
Reprise
Reprise is the largest of the companies mentioned on this list. Again, Reprise focuses on enterprise-sized companies that are looking to enhance their demo experience. They do offer a free plan that offers limited access to their features. You must request to access payment information for their other plan options. Reprise releases regular updates that include new features, and they seem to be constantly working on adding new features. They have a YouTube series named Demo Diaries, and as the name implies, it's all about perfecting your demos.
Walnut.io
Walnut.io focuses on the idea of increasing consistency among demos given. This is a great idea. As it can be very frustrating for clients to get different answers on how to use certain aspects of a software. A few of their largest clients include Adobe and Varonis. Walnut.io has a live chat option and a resource centre to help their customers out along the way. Walnut.io also does not provide any information about prices on their website, and must be requested. They also have an interesting YouTube series called Get Nuts About Sales. Here you can learn tips and tricks to enhance your sales strategies.
Demostack
Demostack aims to help companies accelerate growth via custom demos. They focus on the idea of creating one main demo. And, using that to tailor it to fit each client's needs. Demostack offers a resource centre to help customers, but no live chat option. Just like the other three companies listed, there is no pricing information on their website and it has to be requested. Demostack is not listed on review sites like G2 or Capterra, so it can be difficult to compare and contrast companies to find the perfect solution for your company.
Coming Soon…
The demo software mentioned above can be a good option for large businesses. However, none of them cater to small or medium-sized businesses. If this sounds like something your company would be interested in, stay tuned for an exciting announcement from Demowell. Demowell is the first of its kind, allowing small and medium-sized software companies the opportunity to take advantage of this new technology. Demowell is eager to help companies grow, and does not hide payment options and other decision-making information behind a request gate.
Last Words
As you can see, there are a ton of perks that come from using demo software. Aside from the fact that you can increase your customer retention, you can also make your employees' lives easier. Saving time and increasing revenue seems like a win-win to me! Again, stay tuned for the exciting launch of Demowell, the perfect demo software for companies of all sizes. If you have any questions about Demowell or Visitor Queue, let us know and we will be more than happy to answer them for you.