Business-to-Consumer (B2C) businesses like yours employ a variety of marketing methods to reach more customers online and off.
From traditional methods like print ads or billboards to digital marketing channels like social media and search engine optimization (SEO), the possibilities are nearly endless if you are looking for a way to win over more customers.
But not all channels are created equal in terms of effectiveness and cost. One metric — cost per lead (CPL) — gives you a good idea of how cost-effective certain marketing channels may be for your B2C business.
In this guide, we're covering the average CPL for the top B2C marketing channels so you can start to budget out your own marketing strategy — and get a better idea of the results you can expect to see from your campaigns.
What is "Cost Per Lead"?
Cost per lead (CPL) is a form of performance-based advertising in which compensation for one's advertising campaigns is based on the number of quality leads generated.
Some might consider CPL to be the middle ground between cost per impression (CPM) which an advertiser is not directly rewarded for how those campaigns perform, and cost per sale where the advertiser is completely responsible for how that traffic converts.
Cost per lead gives advertisers decide whether it makes sense to continue investing in a particular marketing channel. Are the leads coming in high quality and acquired at a reasonable price? That's what CPL aims to find out.
How to Calculate Cost Per Lead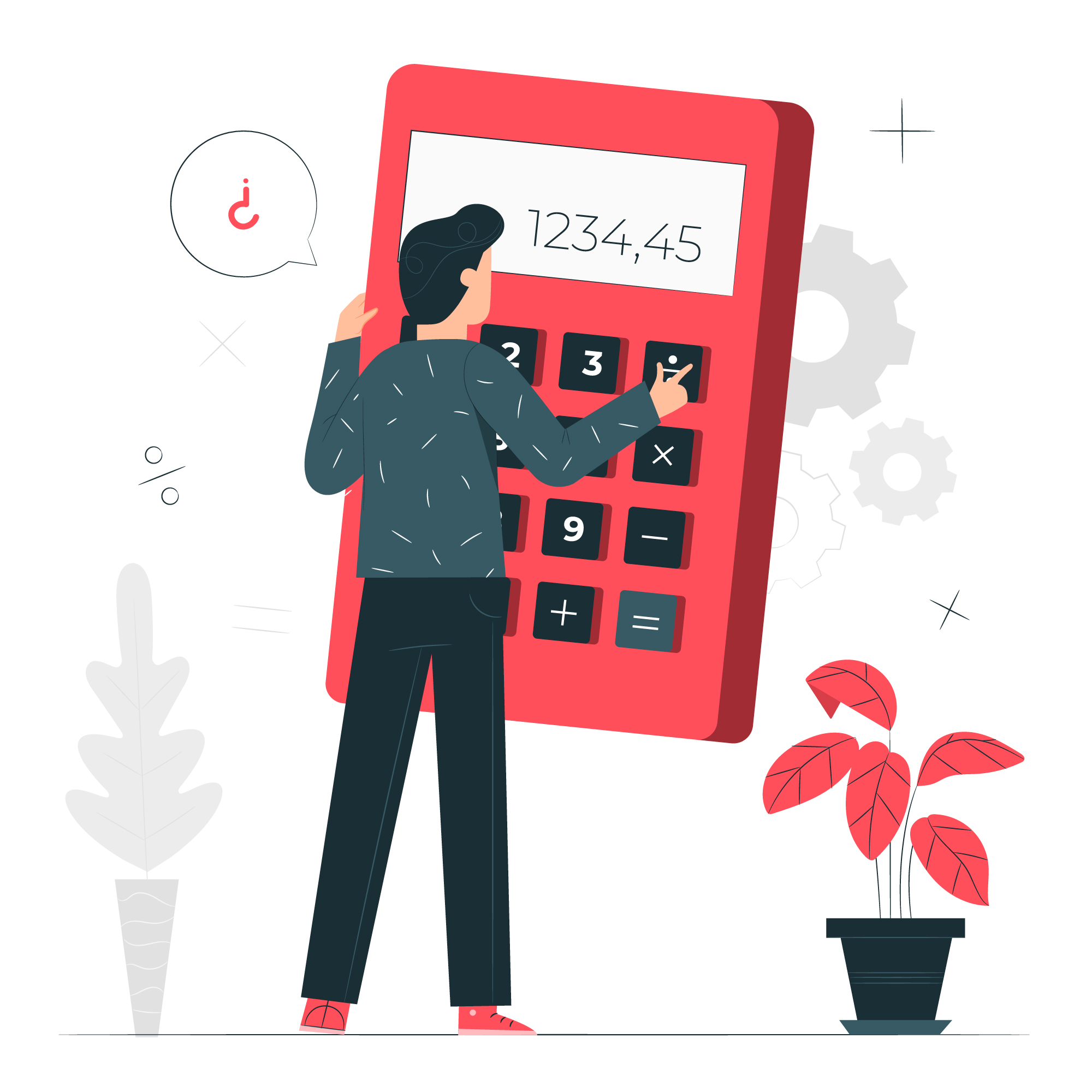 Cost per lead involves one of many formulas that can be used to help you determine the effectiveness of your marketing.
Rather than remain in the dark, you'll want to look at the data to see how many new leads have been acquired and how much you've spent on each marketing channel. This will help you keep an eye on your marketing budget and make better decisions when it comes to lead generation.
You can calculate cost per lead by dividing your marketing spend by the total number of new leads acquired (Total Marketing Spend / Total New Leads = Cost Per Lead):
Add up your marketing spend.
Add up your new leads.
Divide total marketing spend by new leads.
In adding up your marketing spend, be sure to consider your time, ad spend, money spent on contractors, and any third-party expenses. The more thorough you are, the more accurate your CPL will be.
Why CPL Matters
CPL is a helpful metric that allows you to determine the most cost-effective marketing channel(s) for your B2C business. Without it, you'll be forced to guess when it comes to how successful your marketing channels are, or rely on other metrics that don't tell the full story when it comes to the effectiveness (or ineffectiveness) of your campaigns.
Many business owners launch marketing campaigns and simply calculate the total number of leads generated or total resulting sales. But without CPL, it will be difficult to determine whether your marketing dollars are being put to good use.
Example
For example, perhaps you ran two marketing campaigns: one on Facebook and one through Google Ads. You generated 15 new leads on Facebook and 25 new leads on Google. At first glance, the Google Ads campaign may look to be the most successful. But how do they compare when it comes to cost?
Perhaps you spent $1000 on Facebook marketing and $2000 on Google Ads. The resulting CPL would be $66.67 ($1000 / 15) and $80 ($2000 / 25 ), respectively. In this case, Facebook had the lowest CPL and is, therefore, the most cost-effective marketing channel.
With this information in your arsenal, you can then decide to allocate more of your budget to Facebook marketing. That way, you're getting more bang for your buck and are reaching more customers than ever before. That's the power of CPL.
We enable B2B companies to identify the anonymous businesses that visit their website and personalize their experience. Your sales team can now follow up with the visitors that don't convert, while marketing can personalize your website based on firmographic information to drive up conversion rate.
Start your 14-day free trial today!
Average Cost Per Lead by B2C Marketing Channel
Of course, our example above may not give the most accurate numbers in terms of CPL for these two marketing channels. It's best to look at industry averages to determine a rough CPL for each channel so you can determine what's a "good" cost per lead for your business.
Over time, you'll be able to determine your own numbers and set benchmarks for your own success. But, until then, having these averages in mind will help you determine whether you're making the most of your marketing budget and/or whether you need to optimize your campaigns for better results.
Offline Marketing
Traditional marketing channels like print ads, TV, and radio have been used to help businesses attract more customers offline. Believe it or not, these methods still have their place and may prove successful for your business if your audience looks to these types of displays when looking for brands to buy from.
Cost Per Lead – Offline Marketing
Low: $38
High: $1200
Average: $619
Social Media Marketing
Social media platforms like Facebook, Instagram, and Twitter can be great tools in helping you reach more customers online. Even better, the cost per lead for social media marketing tends to be quite affordable (yet may vary from business to business).
Cost Per Lead – Social Media
Low: $34
High: $82
Average: $58
LinkedIn Advertising
LinkedIn might also be considered a social media channel, but you've found data that breaks down the CPL for LinkedIn in particular. This might be a smart channel for you to use if your target audience is present and active on LinkedIn.
Cost Per Lead – LinkedIn
Low: $51
High: $99
Average: $75
Search Engine Optimization (SEO)
SEO involves optimizing your website to rank higher in search engines — namely, Google. Here is the average cost per lead for search engine optimization.
Cost Per Lead – SEO
Low: $14
High: $47
Average: $31
Search Engine Marketing (SEM)
Search engine marketing (SEM) is similar to SEO in that it involves increasing your business's visibility in search engines, only with paid (vs organic) campaigns.
Cost Per Lead – SEM
Low: $38
High: $181
Average: $110
Email Marketing
Email is a highly popular and effective marketing channel for B2C businesses. See the average cost per lead for email marketing.
Cost Per Lead – Email Marketing
Low: $33
High: $72
Average: $53
Social Media PPC
Above we mentioned the average cost per lead for social media marketing – which typically involves organic methods like posting content and engaging with followers. Pay Per Click (PPC) advertising, on the other hand, involves running ads where you pay a cost per user who clicks on your ad.
Cost Per Lead – Social Media PPC
Low: $21
High: $73
Average: $47
Referrals
Referrals occur when traffic is referred to your website via another channel that's not directly connected to your marketing campaigns, or via a business connection that wants to send viable leads to you.
Cost Per Lead – Referrals
Low: $54
High: $92
Average: $73
Retargeting
Retargeting involves running campaigns that reach out to users who have previously engaged with your ads, website, or content. These tend to be warmer leads because they have already been introduced to your brand.
Cost Per Lead – Referrals
Low: $22
High: $39
Average: $31
Content Marketing
As the name implies, content marketing involves creating content (like blog posts and ebooks) to market to your target audience. The cost per lead of content marketing is on par with most other marketing channels in this list.
Cost Per Lead – Referrals
Low: $43
High: $140
Average: $92
Display Advertising
Display advertising most often involves running ads that are displayed on websites and other publications to entice clicks from visitors. You can expect to see a lower average CPL for display advertising compared to most other digital marketing channels
Cost Per Lead – Display Advertising
Low: $34
High: $42
Average: $38
Video Marketing
Video tends to be one of the most engaging marketing mediums but it's not always the most cost-effective. Your success in using video marketing will depend on what type of content your audience engages with and whether they're active on today's popular video channels (like YouTube).
Cost Per Lead – Video Marketing
Low: $59
High: $288
Average: $174
Public Relations (PR)
PR often involves outreach to get your business featured in industry-leading publications. You might also use press releases to make your audience more aware of the goings-on in your business.
Cost Per Lead – PR
Low: $108
High: $480
Average: $294
Webinars
Webinars are a relatively new medium that B2C and B2B businesses have been using to attract more clients and customers. An engaging webinar with great content can certainly help you drive high-quality leads to your business.
Cost Per Lead – Webinars
Low: $45
High: $98
Average: $72
In a nutshell, there are many B2C marketing channels that you can use to attract more customers to your business — but they aren't all the same when it comes to costs. Know the average CPL for each channel to determine your advertising budget and find out whether you're getting the best return on your marketing dollars.
In making smart decisions for your business, it's best to look at the data. Find out the metrics you need to determine the success of your B2C marketing campaigns both online and offline.
Sources for the data include HubSpot, Statista, MarketingCharts.com, Survey America, Matchcraft, Prospect Marketing, and Pulse Local Marketing.
Cost Per Lead for B2B Businesses in 2023
Do you run a Business-to-Business (B2B) company instead? 
If so, check out our CPL for B2B Marketing Channels in 2023 guide for information on the average cost per lead for these top marketing channels. Plus, get a peek at the average CPL for Visitor Queue (as low as $.17 per lead!) — a cost-effective B2B lead generation solution for website owners. Try Visitor Queue for free for 14 days to try out fast, affordable lead generation.