Everyone loves the windy city for one reason or another, whether it's for the pizza, culture, sights, or even just the city feel. Chicago is home to some of the most successful sports teams and stars, along with some of the best in entertainment. It's no surprise that you chose to come to this city or remain in this city to run your business. Some of the best agencies are the marketing agencies in Chicago to no surprise.
As a business in Chicago, or one that's looking to do business with a marketing agency in Chicago, There is a lot to choose from in terms of this fantastic city, and it was not easy to make this list. But, we believe that we covered a lot of the top categories in most industries so that you can make the best decision for yourself and your company. 
Finding The Best Marketing Agencies In Chicago
Below, we have put together a list of the 10 best B2B marketing agencies in Chicago. Every company on the list has been handpicked for various different reasons as they all have different strengths and weaknesses. Some of the criteria include user reviews, employees, culture, and awards. These agencies can help your company grow to new heights with a new outlook on your current business practices and how to reach your target audience.

*Not in any particular order. We have no affiliation and do not receive a commission from any of these companies.
Right Message. Right Place. Real Results.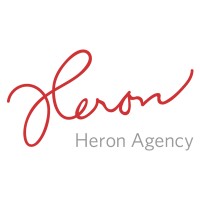 Firstly, we have Heron Agency, an award-winning lifestyle communications agency that has helped over 1500 companies create a strategy, implement, and follow up with these tactics to ensure the best results possible.  Heron Agency is best known for its public relations and social media marketing within the hospitality & leisure and arts, entertainment & music industries. 
Some of these clients include:
Harlem Globetrotters
Jerry Seinfeld
Broadway in Chicago
Marriott Hotels
Join this amazing lineup of clients here.
We help B2B /B2C brands and agency partners
Secondly, for years Pro Motion has brought your brand stories to life to engage your customers and excite your team about helping customers. Get an all hands on deck solution from the time you walk into their office until the time you part ways after they help you with all your needs and follow up with this amazing team. Pro Motion Experiential Marketing is best known for its event marketing & planning and public relations within the consumer products & services and health care & medical industries.
Some of these clients include:
Grow your business with them here.
Helping clients discover Digital Growth
Thirdly, Solid Digital is a full-service agency with specialized teams in every sector to help your needs and ensure they all come together work flawlessly and keep your message consistent. Their team is value-driven and has been named one of the Best & Brightest Companies to work for. Solid Digital, LLC is best known for its web design and digital strategy within the health care & medical and business services industries. 
Some of these clients include:
Hilton Hotels & Resorts
Protocol Labs
Redbox
Intelligent Medical Objects
Take your company to the next level with Solid Digital here.
Our clients always know what's next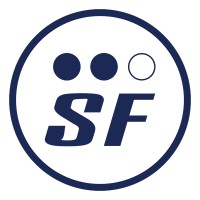 Fourthly, Switchfast Technologies go beyond a break/fix relationship. They want to get to know you and your company so that they can ensure you are getting the most out of your IT services and follow it up with a strategy and consulting to make sure it is exactly what you want and need.  Switchfast Technologies is best known for its IT managed services and IT strategy consulting within business services and financial services industries. 
Some of these clients include:
Acquirent LLC
Transformer Manufacturers, Inc.
Eastlake Studio
Erwin Law
Contact Switchfast Technologies here.
We enable B2B companies to identify the anonymous businesses that visit their website and personalize their experience. Your sales team can now follow up with the visitors that don't convert, while marketing can personalize your website based on firmographic information to drive up conversion rate.
Start your 14-day free trial today!
Repositioning Brands for Business Performance
Monogram focuses on a specific niche of middle-market B2B and B2C companies and within this niche market, there are few better at providing the goods. They ensure they get SMART before they get creative and their (spoiler alert) creative is top-notch. Monogram Group is best known for its branding and market research within the financial services and manufacturing industries.
Some of their clients are:
HKW
Gold Wind
Life Fitness
ITsavy
Join their customer success stories here.
Usman Group – 70% Digital Strategy
A boutique digital strategy firm
Usman Group relies on its specialized team and uses a very analytical approach to every problem. When approaching a problem Usman will analyze, strategize, execute and measure every step of the way to ensure you are your team is getting everything they can out of each marketing strategy. They understand in a digital age there is no "one size fits all" approach and that everyone is unique. Usman Group is best known for its digital strategy and market research within the business services and financial service industries.
Some of their clients are:
University of Chicago
National Safety Council
Chicago Sun-Times
RedPrarie
Join their all-star client list here.
Demo Duck – 100% Video Production
Video for Any Mission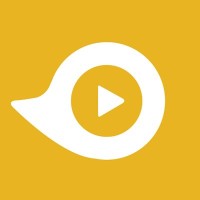 There is nothing like walking into an agency and knowing that they are specialized in the service you are interested in. Demo Duck takes that to the next level. They only deal with video production, this way they can ensure nothing is missing and that every piece of work that leaves their office is perfect. Demo Duck believes a one video approach is not the way to go, just like marketing, it is an ongoing strategy that is never complete as you can always improve. Demo Duck is best known for its sole focus on video production within the advertising & marketing and education industries.
Some of their clients are:
Google
GEICO
Netflix
MatrixCare
Expand your video portfolio here.
Red Foundry – 70% Mobile App Development
Mobilize Your Business
Red Foundry is a mobile app development agency that focuses on enhancing your customer's experience with your company through your app. They started when they were designing mobile apps for fun and then the rest is history. They make sure every app is beautiful and unique, built for all company sizes, and that there is always a team of support workers around it. Red Foundry is best known for its specialization in mobile app development and UX/UI design within the consumer products & services and Hospitality & leisure industries.
Some of their clients are:
Expedia
JetBlue
Panasonic Biomedical
Wage Engage
Bring your app to the next level here.
Atomic Object – 45% Custom Software Development
The right software can change everything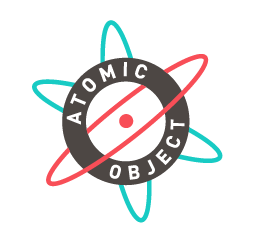 Atomic Object creates an assortment of custom software products for all platforms to help your company remain relevant in this ever-changing technological market. They understand that the majority of the ways you encounter your potential and existing customers is through technology and if they do not have a good experience they will not return. Atomic Object is best known for its custom software development and mobile app development within the business services and consumer products & services industries.
Some of their clients are:
Quell
HealthUnSite
Bloomfire
John Deere
Trust your software development with the pros, contact them here.
Straight North – 90% Search Engine Optimization
Make every click count!
Finally, we have Straight North. We all know how important your website and how your potential/existing customers can find and interact with your website is. We have all experienced a bad website that has turned us off of that company. Straight North understands that better than most and dedicates their time, effort, and experience to ensure this never happens to you. With their purpose-built team, they will ensure your SEO is unmatched and you do not miss a single customer. Straight North is well known for its search engine optimization and pay per click within the financial services and health care & medical industries. 
Some of their clients are:
RedRidge
Diamond Solutions, Inc.
BluePay
Chicago Bears
Join their satisfied clients here.
Choosing Out Of The Best Marketing Agencies In Chicago
In conclusion, understanding your industry, ideal customer profile, and niche you can decide what direction you want to go in business. By understanding these  you can choose from the best marketing agencies in Chicago and find the one that represents your business best.  Agencies are not a one size fits all solution, you must choose which agency you feel can best represent you, your company and what you are trying to accomplish. The biggest indicator to which marketing agency is best for you and your company is what agency shares your company's values and morals. This will be the agency that understands not only you but your customers and will know the best way to reach them in a meaningful way. Ask yourself why your company does what they do and keep asking until you get to the root of why and they ensure your agency keeps this in mind. These are some of the best B2B marketing agencies in Chicago, don't hesitate to contact one of these!