Staying ahead of your competition requires more than just intuition. In this day in age, it requires data-driven decision-making based on trends in your industry. That's where business intelligence comes into play. With the help of business intelligence tools, your company can collect, analyze, and visualize data to make better decisions. Before we dive into our top 10 list of business intelligence tools, let's clarify what business intelligence even is.
What is Business Intelligence?
Business intelligence is the process of gathering, analyzing, and summarizing data to better support decision-making within your organization. It involves using software and services to gather raw data and put it into meaningful insights. Business intelligence tools help make sense of their data by generating reports, dashboards, and visualizations that reveal trends, patterns, and opportunities for your company.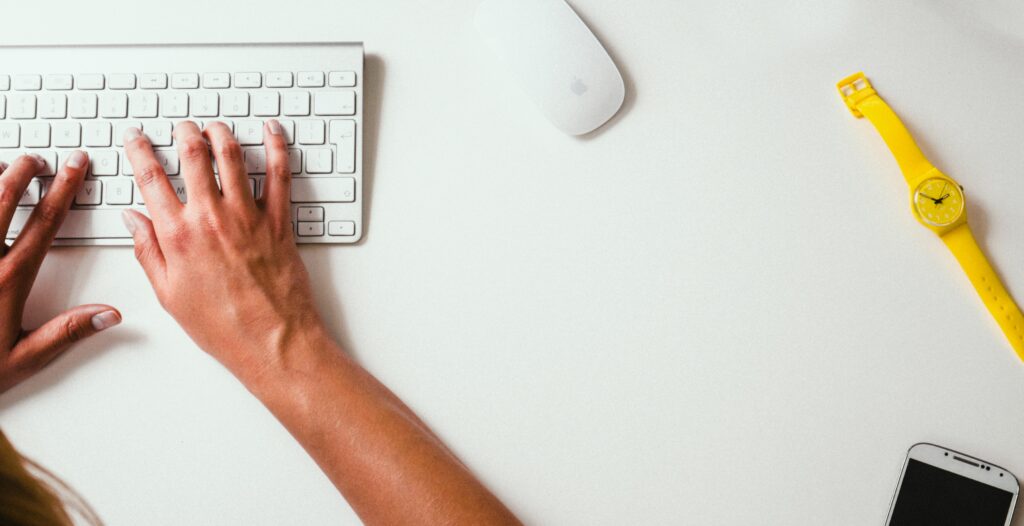 Why Does Your Company Need Business Intelligence
By discovering trends in your data, you can make decisions based on data. This can lead to more accurate and well-informed choices, optimizing your sales pipeline. Understanding market trends and customer behaviors can also give you a competitive edge by allowing you to respond faster and more efficiently than other companies in your industry. In addition, business intelligence can help identify inefficiencies in your operations, helping you cut costs and optimize resources. Now that you can see how business intelligence can help you improve your organization, let's go over the top 10 business intelligence tools to help you get started.
We enable B2B companies to identify the anonymous businesses that visit their website and personalize their experience. Your sales team can now follow up with the visitors that don't convert, while marketing can personalize your website based on firmographic information to drive up conversion rate.
Start your 14-day free trial today!
Top 10 Business Intelligence Tools
Now that you know the basics behind business intelligence, you're probably wondering how can you get started. Below we have listed the top 10 business intelligence tools on the market, based on features, usability, and ratings on G2 Crowd.
Tableau is one of the most well-known business intelligence and analytics tools on the market. With the help of Tableau, you can create custom dashboards of your data to let you see it all in one place. With it's drag-and-drop dashboard builder, anyone can build their own custom dashboard. Since Tableau was recently acquired by Salesforce, you have access to popular integrations and even their new AI-powered tool Einstein. Tableau is rated 4.4 out of 5 stars on G2 Crowd.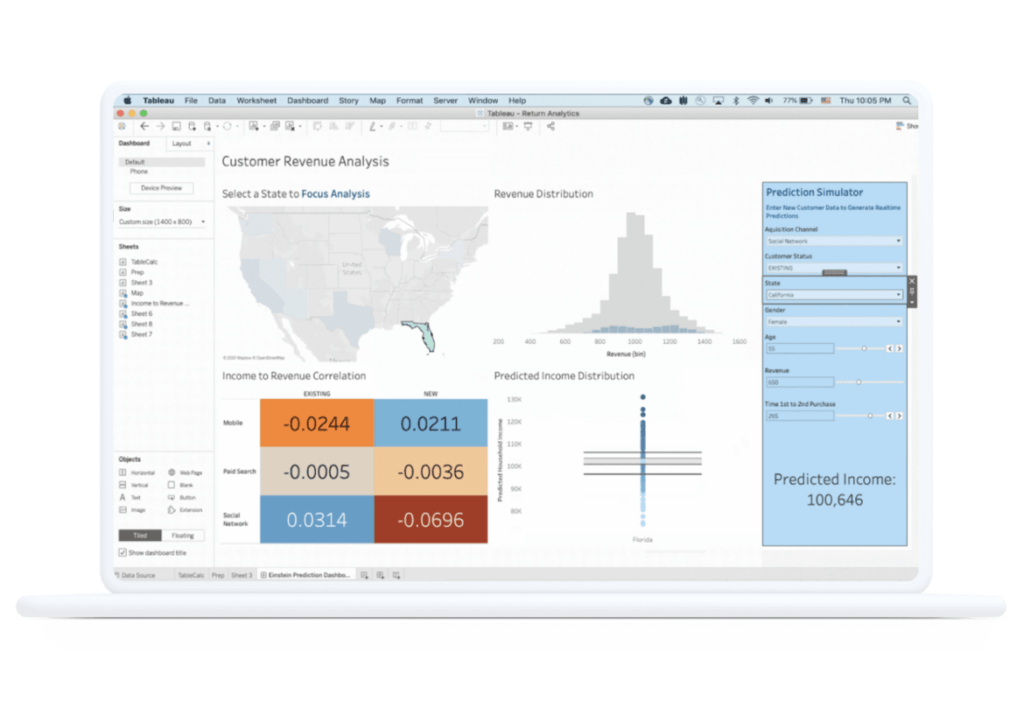 Power BI by Microsoft proclaims they help users visualize, unify, and analyze data. You can monitor key data and share dashboards and reports to get the most out of your data. Power BI also offers a mobile app to help monitor on the go, which can be very helpful for upper management. Since Power BI is a Microsoft app, it's very easy to connect with your favorite Microsoft tools like Dynamics 365. Microsoft BI has 4.5 out of 5 stars on G2 Crowd.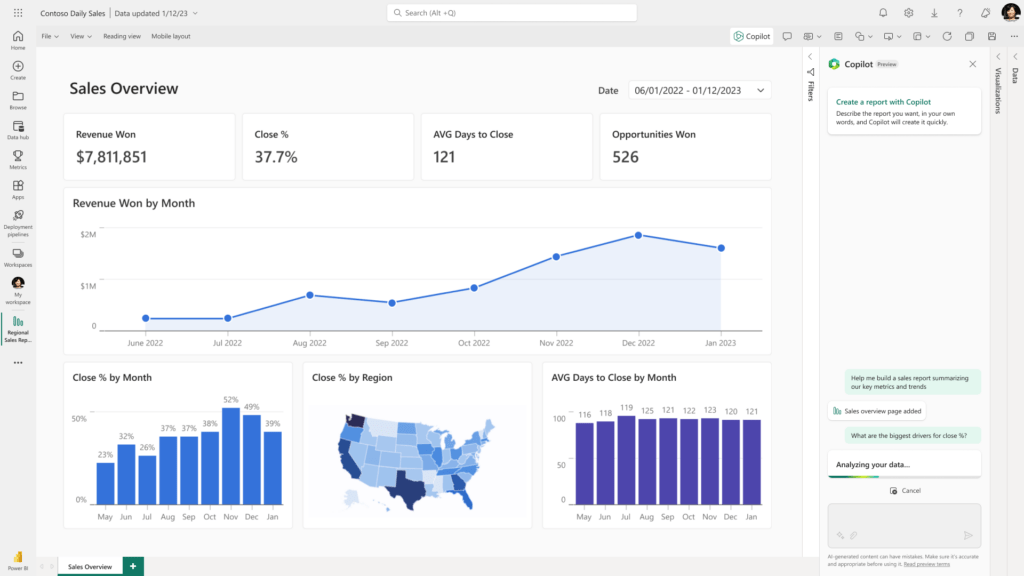 Wouldn't it be nice to see exactly who lands on your website from your various marketing efforts? With Visitor Queue, you can. Identify the companies that visit your website, along with how they got there, what pages they visited, and how long they spend on each page. This can help you see if your marketing strategies, like Google Ads or blogging, are attracting the right audience. While Visitor Queue is a great business intelligence tool, it can also be used for lead generation as you also gain access to employee contact information like email addresses, phone numbers, and a link to their personal LinkedIn channel. Visitor Queue has a 4.5 out of 5 star rating on G2 Crowd.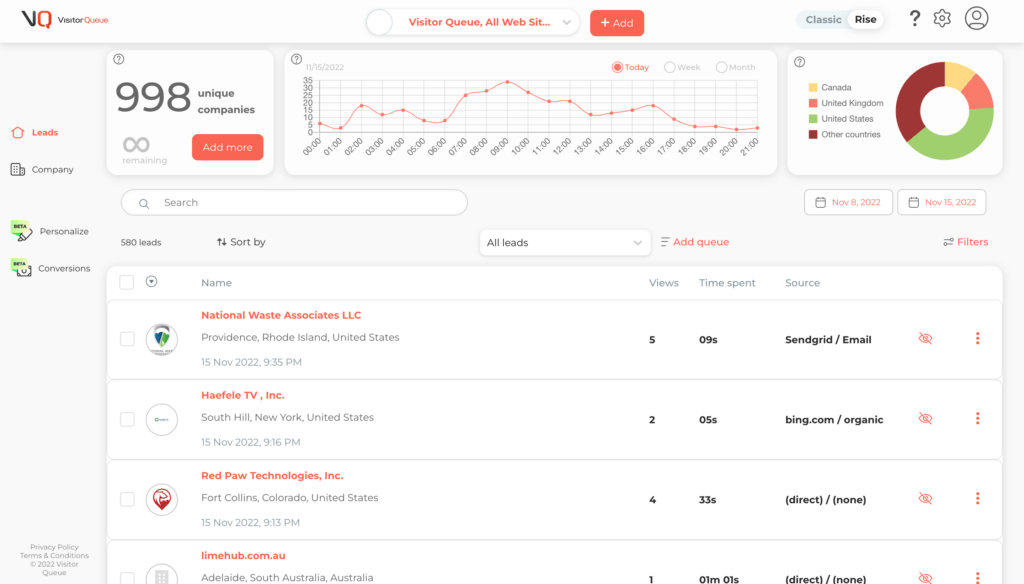 Looker is a enterprise platform for business intelligence, data applications, and embedded analytics that helps you explore and share insights in real time. This platform was acquired by Google, and has been implementing business intelligence with AI capabilities, so you can also get predictive analytics. Looker is more challenging and in-depth than some of the other tools mentioned on this list, making it an asset for business analysts. Looker has 4.4 out of 5 stars on G2 Crowd.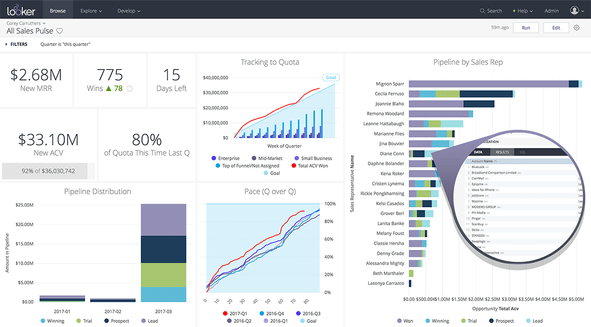 Domo provides a cloud-based platform for business intelligence and data visualization. They proclaim that they allow users to move from basic charts and graphs to data experiences that fuel "Aha!" insights and action in the moments that matter. Domo is well known for the number of integrations it offers, so you can connect a number of data sources to its platform. They have a 4.4 out of 5 star rating on G2 Crowd.
You may know Zoho for its popular CRM software, but they also offer an impressive data analytics platform. Zoho Analytics is a self-service business intelligence and analytics software that helps you create dashboards and analyze data. They proclaim that they help users understand what's going on, identify if you need to take action, and divide what you should do. All of this is based on data trends and patterns. Of course, it would take a long time for a human to do this manually! Zoho Analytics has 4.2 out of 5 stars on G2 Crowd. Most of their negative reviews are due to the learning curve associated with implementing it.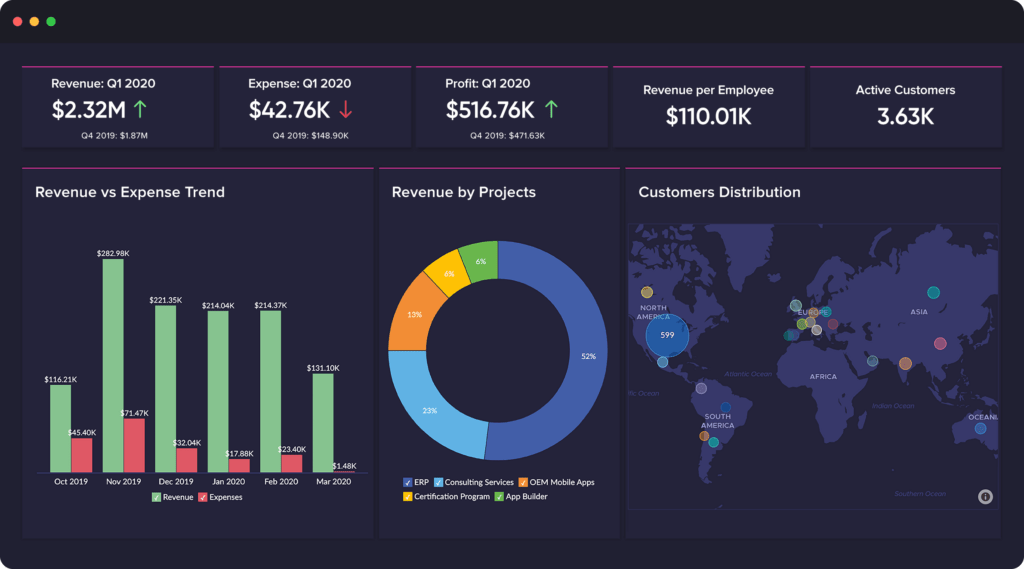 Dundas BI, recently acquired by Logi Symphony, is a leader in providing reporting, analytics, and enterprise performance monitoring services. This tool proclaims that it can help bring your reporting and analytics vision to life by embedding top-of-the-line analytics to enrich your offerings. This insight can help you improve your product and maximize ROI. Dundas BI is not currently listed on G2 Crowd, but it does have 4.5 out of 5 stars on Capterra.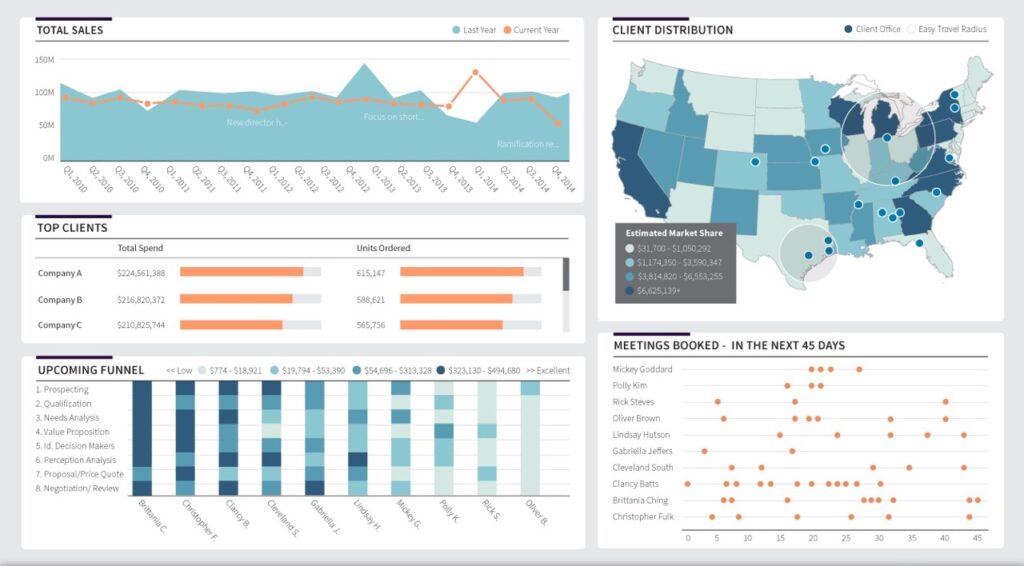 SAP BusinessObjectives is a comprehensive business intelligence suite that includes reporting, data visualization, and data exploration tools. It's a great option if you are using other SAP tools. With BusinessObjectives, you are able to gain real-time insights on your marketing initiatives, to help you make decisions quickly and efficiently. The SAP BusinessObjectives software has 4.3 out of 5 stars on G2 Crowd.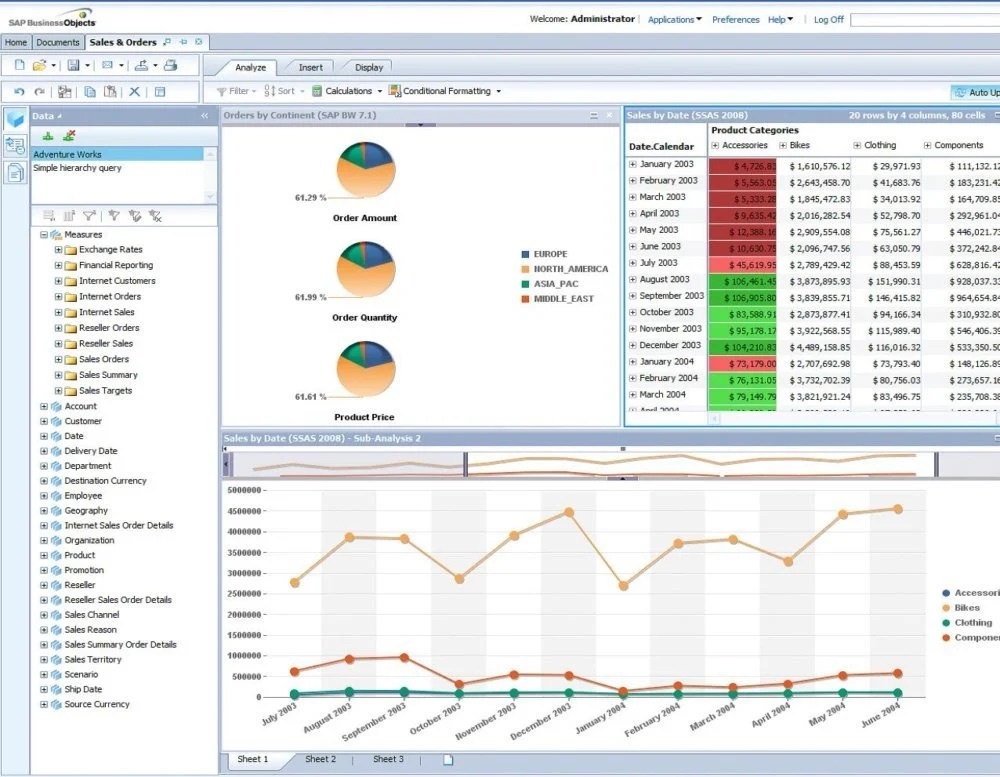 IBM Cognos Analytics integrates reporting, modeling, analysis, dashboards, stories, and event management into one easy-to-monitor dashboard. This will help you understand your organizational data, and make changes before they get out of control. Their AI-powered insights allow you to proactively plan and predictively prepare for future events. IBM Cognos Analytics does have a learning curve, and is best suited for larger companies that are tech-savvy. They have 4 out of 5 stars on G2 Crowd.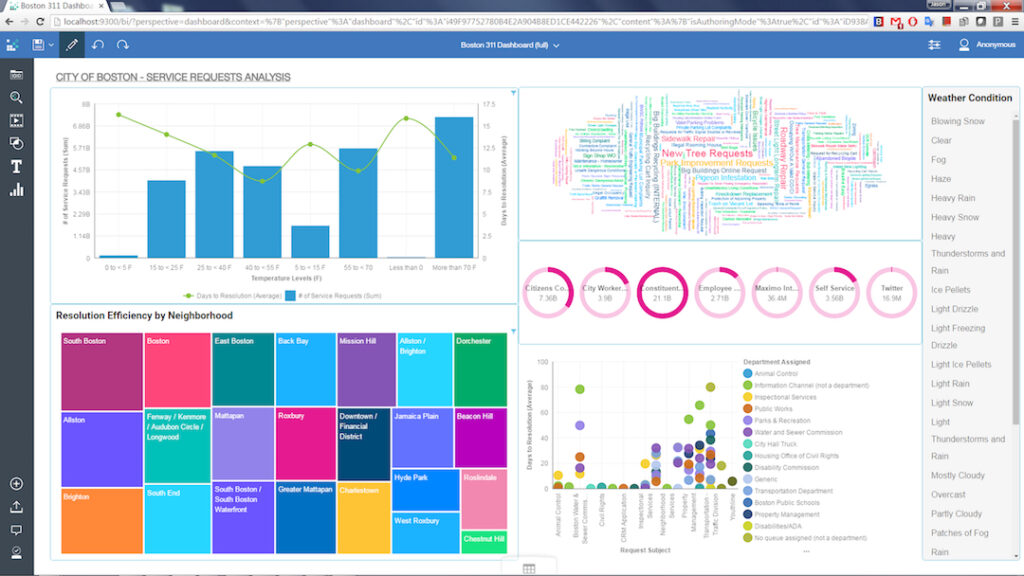 Grow is striving to empower organizations with their easy-to-use platform to wrangle, explore, and visualize. This helps companies make better business decisions and drive growth, like their name implies. They allow an unlimited number of users for no additional cost which is a big plus. In addition, their no code platform makes it easy for users of all levels to take advantage of their capabilities. They have a 4.3 out of 5 star rating on G2 Crowd.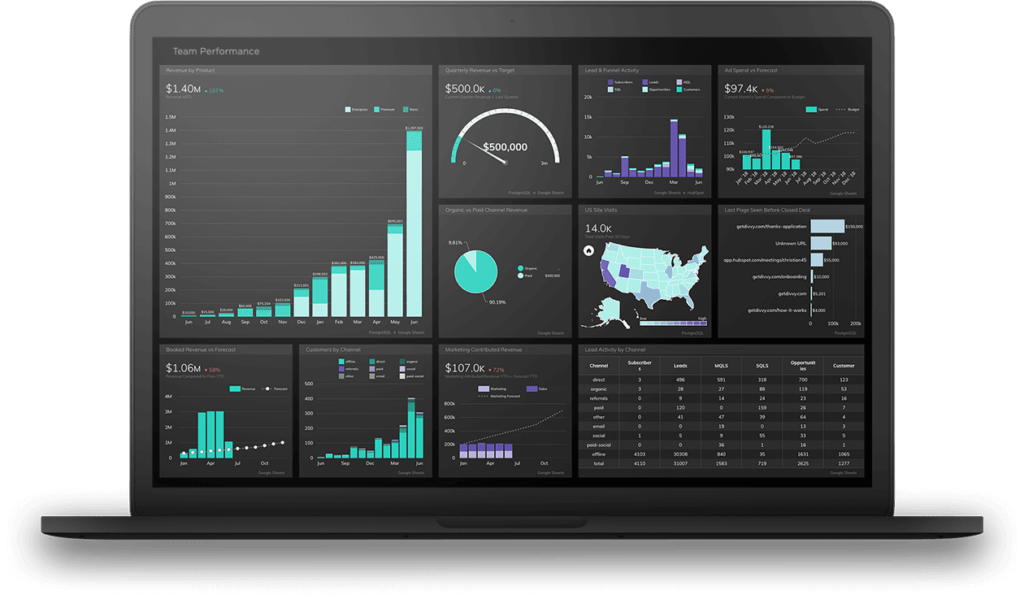 Final Words
Choosing the right business intelligence tool for your company depends on your specific needs, budget, and technical experience. Any of the tools mentioned on this list can help you drive business growth and help your team make smarter decisions. By leveraging any one of these tools, you can turn raw data into actionable insights and gain a competitive advantage in your industry. As always, if you have any questions about Visitor Queue, do not hesitate to reach out.