Toronto is home to Canada's creative business hub, this could be due to the extreme diversity in culture, paths of life, age, food, industry, and more. It is estimated that 50% of the people living in Toronto are not originally from Canada, which is great, especially when you are in marketing. To ensure you have the best view of the message or company, you need different vantage points. Having diverse staff increases your ability to get a full-rounded message that will reach the appropriate and targeted consumer, and ensure that it is as creative as it can be. With all of these attributes in one city, it creates a perfect community for amazing marketing agencies in Toronto.
Toronto is in the perfect spot to be affected by all types of factors, whether they are political, cultural, national, international, or industrial. Toronto is continuously growing and increasing its national and international influence. With this great city expanding its international reach it is getting recognition and more companies are reaching out to marketing agencies in Toronto for help.
Even if you don't live in Toronto, the marketing agencies on this list would still be happy to help your company!
Finding The Best Marketing Agencies In Toronto
Below, we have put together a list of the best B2B marketing agencies in Toronto. Every company on the list has been handpicked for various different reasons as they all have different strengths and weaknesses. Some of the criteria include user reviews, employees, culture, awards, etc. These agencies can help you and your company grows to new heights with a new outlook on your current business practices and how to reach your target audience.
*Not in any particular order. We have no affiliation and do not receive a commission from any of these companies.
Social Media 55 focuses on communicating to your audience through social media and their unique style and approach to your audience. Their team also creates specialized software/websites from e-commerce to service-oriented platforms. They focus on delivering your message to your audience and ensure you are able to contact them with their customized call-to-action landing pages. They also leverage partnerships with major media influencers to expand the reach of your product and/or service and company
This approach has attracted some large clients, such as:
Jivago
Rasoi
Top Maui Hotels
Irm
Fill out the form on their website for a free consultation here.
THP is the world leader in content,social media tools and services for brand managers and marketers in North America and the UK. With their unique and very specialized "On-Demand" model you are able to get what you need, when you need it and not pay for services you may not need at that time. Whether you need content, video, social, web design or other services you can choose how much of it you need as there are no long term contracts or minimum orders.
This fantastic model has attracted clients such as:
Nestle
Sobeys
Molson Coors
Kraft Heinz
Get in touch and get a free quote here.
Art & Science is a multi-award-winning agency with a focus like no one else. Using attention to detail,the eye of an artist, and backed by the analytic rigour of a scientist, they produce hard-hitting campaigns, products and new companies. They are able to serve a wide range of in-house services that all follow a strict process to ensure creativity and technical efficiency.
This methodical approach has caught the eye of clients such as:
Starbucks
Samsonite
Nitro Circus
Norr
Work with this creative agency here.
We enable B2B companies to identify the anonymous businesses that visit their website and personalize their experience. Your sales team can now follow up with the visitors that don't convert, while marketing can personalize your website based on firmographic information to drive up conversion rate.
Start your 14-day free trial today!
Feast is an award-winning agency in Toronto that has an approach unique to many others of its kind. The focus is drawn to some of the newer technology that is flooding the market right now to ensure to stay ahead of the curve. They know it takes a lot of work to try and stay relevant and with the times, so they do that for you so you can focus on what you do best, your product/service.
Many have been attracted to this agency, such as:
T-fal
CAA Travel
The Heart & Stroke Foundation
The University of Toronto
Contact them to become the next success story here.
Goto Marketers Inc. understands that running a company can be taxing even without thinking about marketing and sales, but when you throw that into the mix, it can be hard to keep your head above water. This is why they focus on extending your ability to reach your audience, generating more leads and creating a shorter sales cycle for your sales team. Through the use of specialized inbound and outbound marketing with support for your sales force, you can take the weight off your team's shoulders so that they can focus on converting sales and showing off that superstar of a company we all know you have.
Join the list of companies they have dealt with, such as:
Virima Technologies
Valsoft Corporation
Navvia Inc.
Blazent Inc.
Contact them to start your journey here.
Ignite is a 100% Canadian owned and run agency that focuses on medium to large company size and offers SEO, content, web development and social media support to ensure a consistent message through all platforms to your audience. Their team is constantly monitoring the changing landscape of the internet to ensure you and your team stay ahead of the curve. They understand that you have a lot on your plate and sometimes you can dedicate time to doing a thorough search of the internet to understand the road to marketing success. Leave it to the pros and focus on running your company and delivering nothing but the best to your customers.
This has attracted the eyes of:
HD Supply
EB5 Deligence
Better Homes
McLeish Orlando
Join these companies and fill out their contact form here.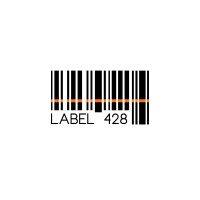 Label 428 focuses on their niche clients which are in need of creative. They are 100% focused on the hospitality & leisure sector of the market and provide a specialized service for them that is unmatched. They specialize in creating all content and running your social media for you so that you can ensure you are staying relevant and conveying that professional look and feel we know you have. Their specialty is in restaurant franchises and consumer packaged goods.
Some of these seriously satisfied companies are:
Domino's
Yogen fruz
M&M Food Market
Mary Browns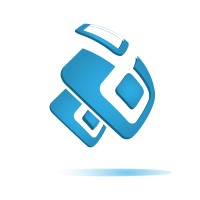 Jumpfactor is an inbound digital marketing agency specializing in the service and technology industry. The team utilizes a specialized process called E4 through all their campaigns. This process has been proven to accelerate ROI and campaign progress.
Join the rapid growth other companies are experiencing, some of which are:
Baanto
FlexReceipts
Acrodex
CPL
Fill out their contact form here.
Edkent Media is an SEO marketing and web design focused agency dedicated to helping businesses rank on search engines. But a high-ranking website only goes so far, which is why Edkent also specializes in UX UI design. With all of this in mind, Edkent can help your company grow exponentially with a new and improved website.
Edkent has been featured in a number of magazines and articles, including:
Forbes
Entrepreneur
Inc.
Elite Daily
You can contact them here.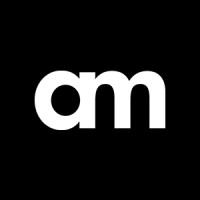 Founded in 2011, Awkward Media is an innovative business communications company that specializes in all things marketing. They are an all-encompassing marketing agency that is happy to help your business master social media, SEO, SEM, branding, design, and more. Awkward Media has raving Google Reviews, where their clients say thank AM and their staff for providing such a positive experience while helping them to grow their business.
A few of their clients include:
Chachi's Chai Bar
Stormcrow
Jaguar
Osmows
If you're interested in working with Awkward Media, reach out to them here.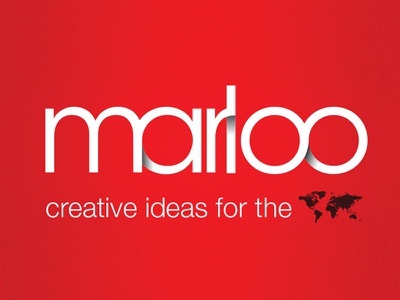 Marloo Creative Agency will help your company with both website optimizations and online marketing. Since 2010, they have helped numerous companies with SEO, SEM, branding, WordPress, and much more. Marloo has offices in Toronto (head office), Vancouver, and Dubai. They also have a focus on helping companies expand globally, as they have first-hand experience expanding world-wide.
In 2018, Marloo was highlighted as one of the top logo designers in Canada by Clutch. A good logo is essential for every business, and can make or break companies. If you need a new logo or even a refresh, reach out to Marloo for help!
If Marloo interests you, contact them here.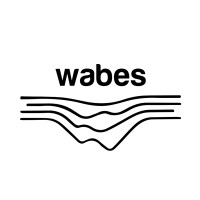 Wabes is a design focused creative agency. Everything from building a website and UX/UI design to designing logos and concepts, Wabes will have you covered. Plus, their customer support is amazing which is always a win! They also have an office in Montreal if that is more convenient for your team.
Some of their clients include:
AMP Partners Investment Management
HodI Gifts Crypto
AMG Way
If Wabes interests you, contact them here.
Choosing Out Of The Best Marketing Agencies In Toronto
By understanding your industry, where you sit regionally, nationally, and internationally and who you are truly trying to target you will get a better understanding of which agency is best for you. Agencies are not a one size fits all solution. You must choose which agency you feel can best represent you, your company and what you are trying to accomplish. You must understand your strengths, weaknesses and values and pair those traits to that of the agency that can best serve them.
The biggest indicator of an agency that will be able to serve you best is one that understands and shares your values. So that your message can represent what you are striving for. In order to reach your target audience and resonate with them. Ask yourself why your company does what they do and keep asking until you get to the root of why and they ensure your agency keeps this in mind. These are some of the best B2B marketing agencies in Toronto, don't hesitate to contact one of these!