Everyone loves a sale! But, not all sales promotion strategies are the same in the consumer's eyes. Every type of sales promotion strategy has its pros and cons, and not every type will work for every business. It can be beneficial to try out a few different types of sales promotions strategies, so you can see what your consumers respond to the best.
What is Sales Promotion?
A sales promotion is essentially an attempt to provide added value or incentives to your consumers that will encourage them to purchase. There are dozens of different types of promotions, and they all work differently.  Lucky for you, we have compiled a list of some of the most effective promotions and tips on how to execute them.
Types of Sales Promotion
Increase Sales
Increasing sales is the most popular type of sales promotion. They are straightforward for a business to organize, and simple for consumers to understand. They are also helpful if you are trying to sell products quickly and make room for new products.
BOGO
Buy one get one free (BOGO) is a popular discount that is ideal for product or service-based businesses. Businesses ranging from salons and personal trainers to clothing and shoes will benefit from this type of promotion. If you are offering two popular products for the price of one (or buy one get one 50% off) for a short period, it will create a sense of urgency that will increase sales. It is also helpful if you are trying to clear out a certain product to make room for a new product. But, if your markup is relatively low, this may not be the best promotion for you.
Free Shipping, Free Returns
When I am online shopping, I will not order if I don't get free shipping! I know I am not the only one like this since 75% of consumers expect delivery to be free. If you normally do not offer free shipping, then using this promotion will help people who are hesitant to purchase. Along with free shipping, free returns also provide a stress-free experience. In addition, 92% of consumers say that they will buy again if returning a product is easy.
Percent and Dollar Off Discounts
This is another one of the most popular types of sales promotion! Percent and dollar-off discounts are simple for customers to understand. Based on research, a percentage discount when a product is under $100 will seem like a better discount than a dollar discount. For example, if a product is $75, a 25% off discount will seem more enticing than a discount of $18.75. On the other hand, when a product is over $100, a dollar discount will seem like a better deal.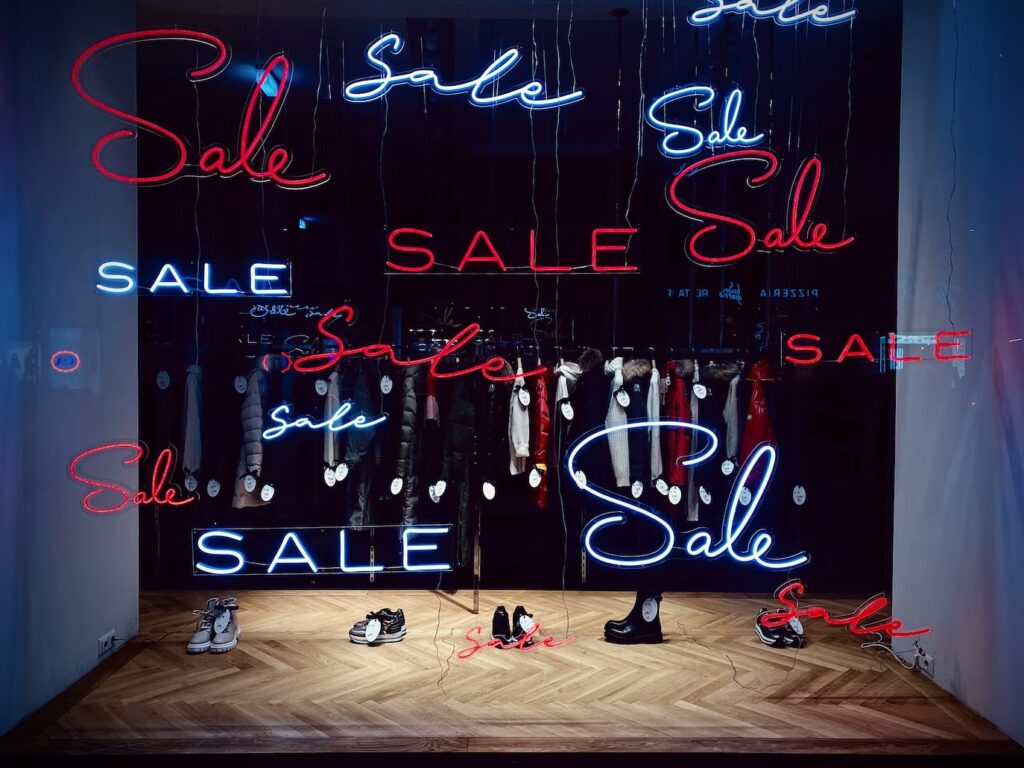 Black Friday
We all know that Black Friday is one of the biggest shopping days in North America. This is why, if you have North American customers, you should consider having a promotion for it. In 2020, 36% of consumers planned to do most of their holiday shopping on Black Friday. With so many people wanting to get their holiday shopping out of the way on one day, there is a competition to have the best sale. If you are selling jeans, you should check out your competitors, and see what their discount on jeans will be. Even if your prices are low, you will hopefully be able to sell a high volume of products.
Lifestyle Discounts
Lifestyle discounts refer to giving a discount to a particular profession, age group, or demographic. A few of the most common lifestyle discounts are for teachers, health care workers, students, military personnel, and seniors. These are great ways to build a trusting relationship with your customers. In addition, this type of discount will encourage buyers to spend more, tell their coworkers, and purchase again.
Repeat Buyers
When you have a customer who has already purchased from you it can be difficult to interest them in purchasing again. But, repeat buyer strategies work for more than just customers who have already purchased from you. For example, coupons and buy more, save more promotions can influence people who are on the edge to finally make a purchase. The next few sales promotion strategies explain how to entice your customers and keep them wanting more!
Coupons
Coupons can be given to the customer via mail, email, website, surveys, and more. Coupons can give a variety of discounts including BOGO, percent, and dollar off, etc. Providing your customers with coupons is a great way to thank them and encourage them to purchase again. Survey coupons are one of my favorites to use since your business is getting a positive review in exchange for the promotion.
We enable B2B companies to identify the anonymous businesses that visit their website and personalize their experience. Your sales team can now follow up with the visitors that don't convert, while marketing can personalize your website based on firmographic information to drive up conversion rate.
Start your 14-day free trial today!
Loyalty Programs
Loyalty programs are a great way to build a relationship with your customers. In addition, customers are more likely to refer others, advocate, and spend more. 49% of consumers say they spend more after joining a loyalty program. One of the best loyalty programs is Starbucks. Starbucks has an app, where every time you visit, you accumulate points that can be used towards a free product. Starbucks also runs promotions, where if you try out one of their new seasonal drinks, then you can get double points. This is a great example of a loyalty program because it encourages customers to try out new (more expensive) menu items and spend more. After all, they are getting something for free!
Buy More, Save More
There are a few different ways this type of discount can work. The first can be with physical products. For example, you are looking to buy two new shirts at a clothing store. The promotion could buy 2, get 10% off, buy 3 get 15% off, buy 4 get 20%, off your total. This could influence the person who is already going to buy two, to buy more. The next example could be subscription-based. Let's say you want to subscribe to a new CRM software. If you pay month by month, it could be $50 per month. But, if you were to commit to the service for a year, you will save 10% for subscribing annually. Overall, you would be saving money, but the business wouldn't have to worry about you cancel your subscription for at least a year.
Referral Discounts
Referral discounts are a great way to reward your current customers, while getting new customers to try your business. Referral discounts are great because you are getting highly relevant customers since they most likely share interests with the individual who referred them. Let's use the CRM software example again. If you were already a customer of a CRM, you could get an email saying if you referred a new customer, you both could get $20 off the following month of services. In the customer's eyes, this is a win-win, since their friend gets to try a service that you already love, and they get a discount! This is popular with subscription-based products and/or services.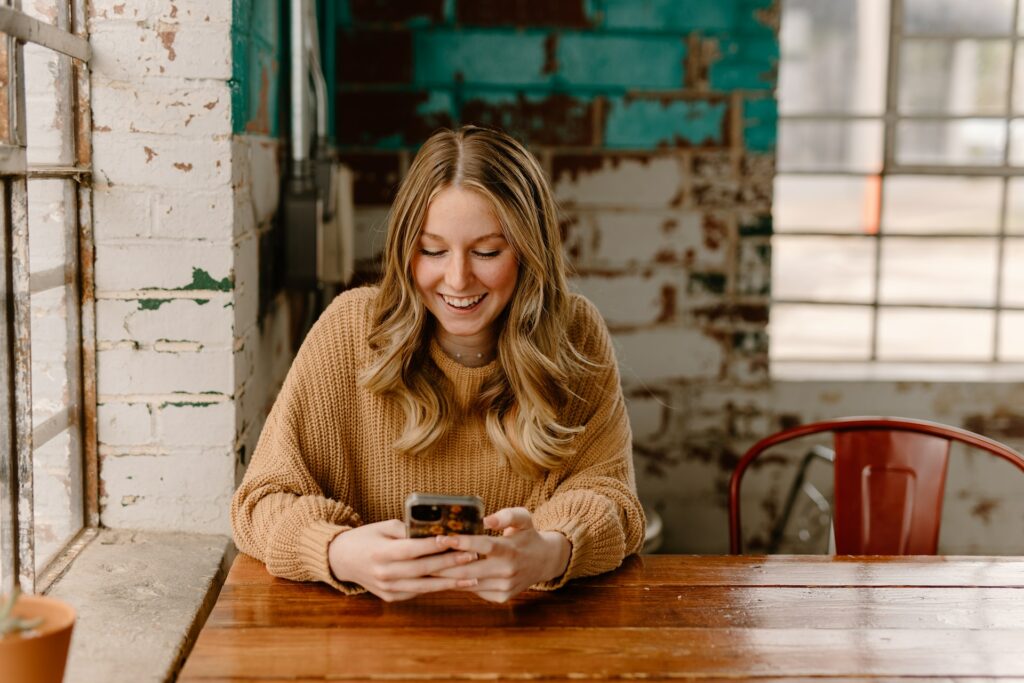 Boosting Brand Awareness
Boosting brand awareness may seem self-explanatory, but there can be a lot to consider with this type of promotion. When using social media to boost brand awareness, you will want to consider guidelines that are put in place by the specific social media channel. If you do not follow the guidelines, your promotion could get taken down, and you may end up with a lot of unhappy customers.
Social Media Giveaways/Contests
One of my favorite types of brand awareness promotions is social media giveaways. They are a great way to thank your current customers while reaching a larger audience and gaining more followers. An example of an Instagram giveaway can be done when you reach a certain number of followers (your first 1k, 10k, etc). Then, to enter the giveaway the consumers will have to follow your page, like the post, tag 3 friends in the comments, and/or share the post to their Instagram story. This will create awareness and will make a ton of new consumers check out your page. Just make sure you follow guidelines that are specific to the social media channel you are using!
Shopping Spree, Enter to Win
This promotion can be run through social media, email, or in-person. Similar to social media giveaways, it will encourage people to interact with your brand more and tell their friends. An example of this would be when clothing brands have the survey at the bottom of their receipts, where you can enter for your chance to win a $1000 gift card. This promotion is simple to run, but again make sure you are following guidelines.
Joint Promotions
This is another amazing way to get relevant customers to check out your business! Let's say Mother's Day is coming up, and you are a local flower shop. You could join forces with local soap and candle businesses and sell a bundle that has all of your products in it. By doing this, you will get your name and product out to the customers who purchase from the soap and candle businesses. Even if everyone doesn't purchase the bundle, you will get more brand awareness and followers who are already following the complementary businesses. When you are running a joint promotion, make sure your agreement with the other business is in writing, just to ensure you both are on the same page.
Wrap Up
There are so many types of sales promotion strategies that you could try out. My advice would be to align your business goals to the type of sales promotion strategies you are using. If you want to get 500 more Instagram followers, run an Instagram giveaway. If you want customers to purchase more frequently, start a loyalty program. Every promotion will need a different timeframe, cost, and strategy implemented, so the best promotion for you will not be the best for someone else. Happy selling!