Whether you're looking to create content for your social media channels, newsletters, or even your website, it's not easy. Especially as a B2B company, it can be difficult to come up with content creation ideas and strategies that will not only meet, but exceed your prospect's expectations. Content can do wonders for B2B companies, but only if it's done well. That's why we have put together this list of the 13 best content creation tips for B2B companies. First, let's quickly define what content creation even is.
B2B Content Creation Defined 
Content creation is the process of brainstorming and executing various types of content that will attract your target audience. Content can be in the form of blog articles, infographics, images, videos, and more. The goal of content is to attract prospective clients while building a stronger relationship with your current clients. Your company's content should provide your audience with insight, education, and help them understand what your company is all about. But, we know it's easier said than done. Now, let's jump right into the 13 content creation tips for B2B companies.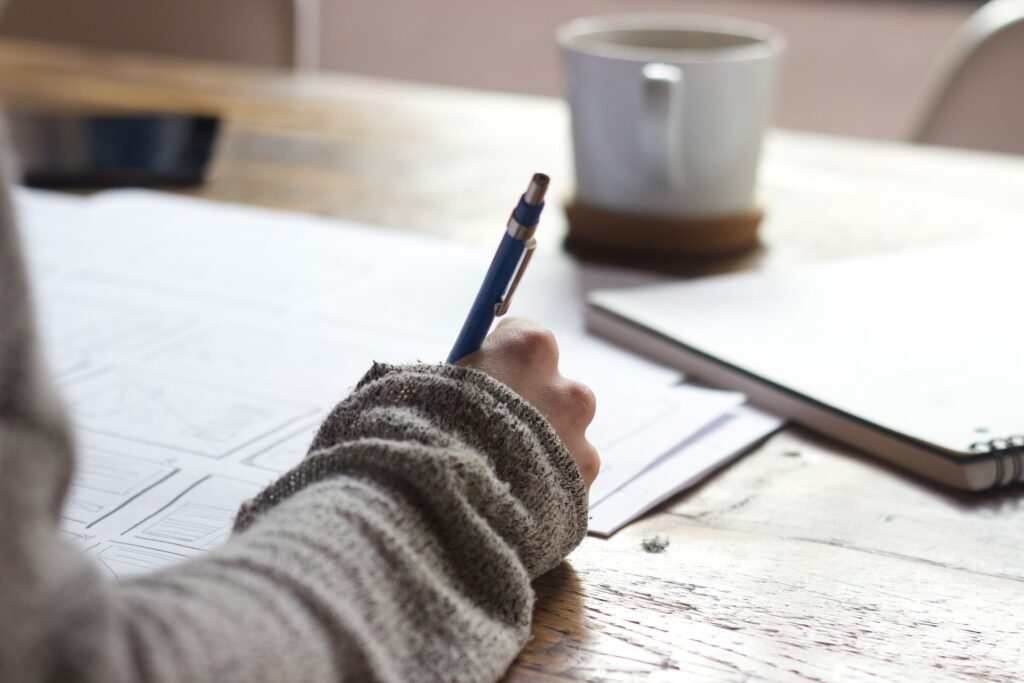 1. Branding
When creating content for a B2B company, or any company for that matter, it needs to be branded. Keeping your content branded will help it make sense and align with your company. Using common colors, logos, shapes, messaging, and other factors across all channels can help your audience recognize your company instantly. If you are creating a lot of content, but you find that your logo doesn't work well with your vision, it's also helpful to create short and long forms of your logo in full color, black, and white. This can ensure that no matter how or where your logo is used, it will still make sense and look professional. This is just one example of how you can incorporate new design elements into your content.
2. Omnichannel Marketing
Omnichannel marketing refers to the idea that all of your content, no matter where it is, is aligned. Your website, social media posts, advertisements, client meetings, email signatures, and more should be instantly recognizable. If someone visits your website, and then you target them with a remarketing ad, you want them to be able to recognize your company immediately. Check out our article on omnichannel marketing if you want to learn more about how your company can utilize it.
3. Target Your ICP
ICP, or ideal customer profile, refers to targeting your perfect customer. Creating content tailored to their needs will increase the likelihood of getting engagement, clicks, and maybe even a conversion or two. Understanding their demographics, firmographics, and geographic location can help you craft content that they will want to consume. ICP marketing is becoming more and more important for marketing professionals to consider as competition is tough. Broad content may not work for everyone that comes across your company.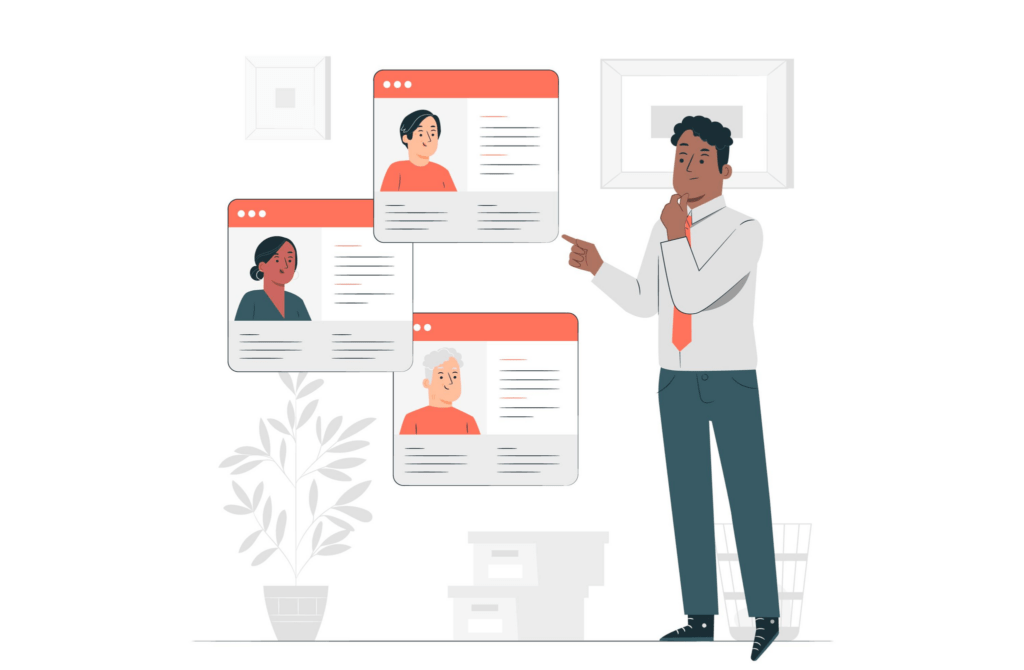 4. Quality Over Quantity 
As marketing professionals, we're busy. We don't always have time to pump out tons and tons of content each and every week. While staying consistent is beneficial, if you are super busy one week, don't try to publish content that is subpar. If a prospective client sees content that is not up to their standards, it may put a bad taste in their mouth. While the subpar content will get noticed, there's a good chance that no one will notice you didn't post as much as you usually do.
5. Variety 
If you follow a company on social media or subscribe to their email newsletter, you don't want to see the exact same thing every week. This can get boring and repetitive. Which can ultimately result in unsubscribes, unfollows, or visitors not returning to your website. So, creating a variety of content for your audience can be very beneficial. Plus, sharing a variety of content can benefit your audience in different ways. If you're not sure what types of content to create and share, check out our article 10 Social Media Post Ideas for your B2B Business.
6. Be Relevant
We all know that the B2B industry is cut throat. So, it's essential that your company stays on top of industry trends. Sharing content that is relevant to what's happening in your industry today will encourage more clicks and engagement. As an example, if you are scrolling through LinkedIn, and come across an article that discusses a huge new Google update, that might be more enticing to you than a lot of the other generic articles that we see on LinkedIn. Creating relevant content will help you get in front of a larger audience who is searching for help and answers. And, providing helpful content is a great way to build trust.
We enable B2B companies to identify the anonymous businesses that visit their website and personalize their experience. Your sales team can now follow up with the visitors that don't convert, while marketing can personalize your website based on firmographic information to drive up conversion rate.
Start your 14-day free trial today!
7. Answer Questions
Like I just mentioned, helpful content is the best type of content. Not only will it build trust with your audience, but it will also put your company in the spotlight. Typically we see blog articles answering questions, however you can answer questions in the form of videos, infographics, and graphics. If you're not sure what kind of questions that your audience is asking, check out Quora Forums. You can join forums specifically for B2B content creators, B2B marketers, and other very specific groups. Here, you can see what other people are interested in and asking. Plus, answering questions on Quora can expand your audience even further.

8. Repurpose Content
Coming up with new content ideas that are relevant to your audience is difficult. So, it can be very helpful to repurpose content that you have already created. One of the best ways that you can repurpose content is by turning your blog articles into social media posts. They can easily be turned into an infographic or carousel post. Another example is to turn your company's video series into blog articles. Then, you have the opportunity to rank on search engines with your article and your video.
9. Canva vs Adobe
If you are creating graphics, you may be using Adobe products like InDesign, Illustrator, or Photoshop. While these software are great and have a lot of options, most of us don't need that much for our regular content. So, I highly recommend checking out Canva. With Canva, you can choose from their thousands of templates, or create your own content from scratch. If you are a small marketing team, Canva can be extremely useful and save you a lot of time messing around in Adobe, if you are not an Adobe pro. Not to mention that Canva's free plan has a lot of great features.
10. Plan Out Your Content
One of the biggest challenges I see marketers face, especially in small businesses, is planning out their content in advance. So many marketers simply create content, with no rhyme or reason behind it. Forward thinking can make your content higher quality and flow better together. And, you won't be scrambling every week trying to think of new content ideas. Software like Hubspot and monday.com can help you plan out and schedule content in advance. Seeing the big picture in terms of content can be very helpful and save you time in the long run.
11. Check Out Other Companies
Let's face it, it's difficult to continuously come up with new and exciting ideas. If you're stuck, take a look at what your competitors are doing as well as other B2B companies. Mailchimp, Salesforce, and Slack all have amazing content across their social media channels. While you don't want to copy their ideas, you can take inspiration from them and put your own unique spin on it. In addition, if you are planning to write a blog article, Google the topic before you start writing to see what other companies are doing. If you see that a company is giving 5 tips, then you want to give more. This will give your content a better chance at ranking. But, ensure it is still high quality, remember quality over quantity.
12. Final Review
Whether it be social media posts, blog articles, or another form of content, we've all seen plenty of spelling mistakes, errors, or other things that shouldn't have passed through the final review. You don't want to be one of those companies that continuously have mistakes or issues with your content. Mistakes can make your company seem less trustworthy. Although it is an accident, it can make your company look bad. But, if you do share a piece of content with a mistake, fix it as soon as possible. If you do it once or twice, it's not the end of the world. Just correct it and move on.
13. Understand Who You're Attracting
As marketers, we always want to ensure we are targeting the right audience at the right time. While Google Analytics can show you how many website visitors you acquire from various channels, you're often left wondering who they were. With the help of Visitor Queue, you can find out exactly what companies are clicking on what content. We provide information on how each company was acquired, what pages they viewed, and how long they spent on each page. We provide an overview of each company and what they do, as well as employee contact information including email addresses, phone numbers, and LinkedIn channels. You can use all of this data to qualify each visitor and reach out to them. 98% of website visitors will leave your website without contacting you, find out who they were today. Start your 14-day free trial of Visitor Queue now and stop losing leads.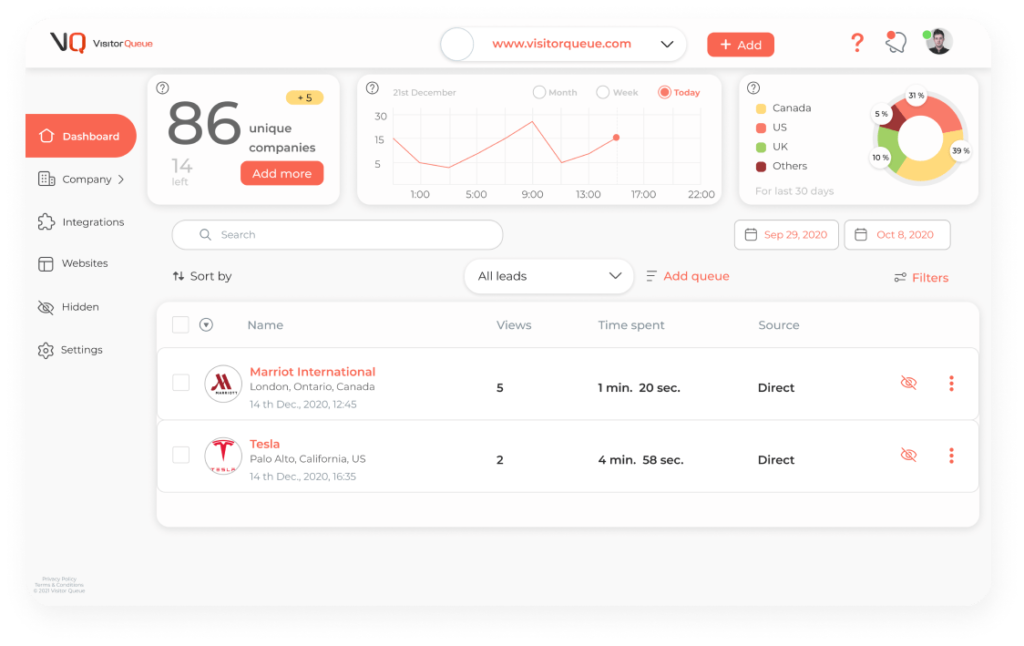 Last Words
There are a number of ways to up your B2B content creation game. If you are just getting started, take a look at what the companies around you are doing. See the different formats and their engagement rates and take that into consideration when you're planning your own content. Then, try to make a content calendar to follow. This can help you stay accountable and figure out a schedule that works for you. As always, if you have any questions about how Visitor Queue can help you identify your website visitors, don't hesitate to reach out.