Marketing and sales are both careers that require you to continue to learn throughout your time in the profession. The field is constantly changing, and some may find it difficult to keep up with the newest trends, algorithms, regulations, and more. There are a ton of great online courses you can take, but they can get pricey. However, if you keep up with marketing and sales blogs, then you can continue to learn for free! Keep reading for the 16 best marketing and sales blogs.

1. Visitor Queue Blog
Visitor Queue's blog is one of the best marketing and sales blogs out there (we're definitely not biased at all). A number of blogs included in this list are very broad, but our blog focuses on trends in the industry, tips and tricks, and how to grow your business. We share weekly content, so every time you visit, you'll be able to learn something new. If you're more of a visual learner, check out our What the Growth!? series that talks all about how to grow your business.
2. Hubspot Blog
Hubspot's blog is one of the largest marketing and sales blogs. They have more than 400,000 subscribers and 4.5 million monthly readers who turn to them for their expert opinions. Hubspot's blog encompasses all things business, including marketing, sales, agency, customer success, and even how to write a successful blog. Every time you visit their blog, you'll be sure to learn something new. Although they have an extensive list of blogs and other content, it can get overwhelming to choose from thousands upon thousands of articles.
3. eMarketer Blog
eMarketer is another extensive blog that includes articles on marketing technology, email, AI, social media, and much more. They also have a trending category that shows recent blogs that a lot of people are interested in. eMarketer shares insights, predictions, and data about the ever-changing marketing industry. With new content shared on a daily basis, you will never run out of blogs to read.
4. Unbounce Blog
The Unbounce Conversion Intelligence Blog provides readers with expert advice to help crush online marketing campaigns. This blog has a lot of content revolving around website optimization, landing page strategies, and how to guide your customers through your sales funnel. Unbounce's blog is one of my favorites because it's fun and easy to read. One of my favorite posts is How to Make High-Converting Landing pages for Every Step of the Buyer's Journey.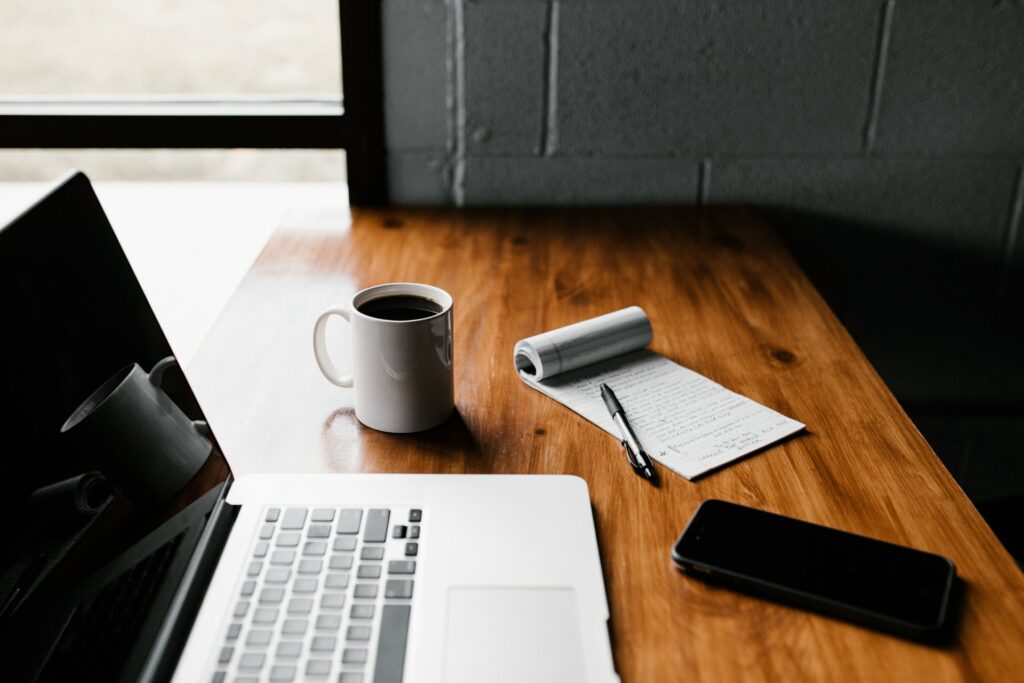 5. Neil Patel
Neil Patel's blog has a ton of great tips and resources to help you stay on top of industry trends. Here you'll be able to learn tips, trends, and strategies to help you build a successful online business. You can also find resources that can guide you to create your own blog. Neil's blog has information for all skill levels, including how to start a business.
6. Busy Blooming
If you are a recent grad, this is the blog for you. While the other blogs on this list have a ton of information on the industry, Busy Blooming is focused on how to achieve both personal and professional goals. Sometimes in the business industry, personal growth is pushed aside to make room for professional growth, especially with "hustle culture" so prevalent. Learn all about finding a job right out of school, finances, career goals, in addition to building relationships and self-worth.
7. The Content Marketing Institute
Like the name implies, The Content Marketing Institute talks about all things content and growth. They have hundreds of blogs to choose from, and they do a great job at updating older blogs to stay relevant. They also have many different authors, so every article you read will have a different voice and tone to them. I enjoy this because their writing styles don't feel repetitive!
8. SaaStr
SaaStr is the world's largest community for B2B software. Their blog content is very specific, focusing on business to business (B2B), and software as a service (SaaS) content. If you work in either of these industries, or your business sells to them, check out their content. They also have a lot of video tips. SaaStr has been named one of the Top 100 Blogs for Entrepreneurs by Forbes, so their content must be good!
9. Jill Konrath's Fresh Sales Strategies
By reading this blog, you'll learn about sales strategies straight from Jill Konrath. She talks about everything from prospecting and sales tools, to building a successful mindset. Jill has had a very successful career in sales, and she writes about how she was able to be so successful and stories about her wins and losses. In addition, Jill's writing style is personable and enjoyable to read.
10. The Moz Blog
I'm sure you have heard of Moz before. But, if you haven't checked out their blog, you're missing out. The Moz Blog consists of marketing and sales experts sharing their advice, research, how-tos, and insights to help you enhance your business strategies. They have content for all skill levels, like their Beginner's Guide to SEO. They also have Whiteboard Friday, where beginners can watch videos from industry leaders like Rand Fishkin.
11. GetResponse
GetResponse is an email marketing platform, so it only makes sense that their blog focuses on email marketing, landing pages, and other forms of marketing automation. If you are new to email marketing, or you want to enhance your current email strategies, check out this blog. Also, take a look at their guide for Email Design Best Practices for 2021.
12. A Sales Guy
Jim Keenan is the author of A Sales Guy, where he publishes monthly articles on both sales and recruiting. Jim has years of experience in sales and shares his tips to having a successful career in sales. And if you're not interested in reading too much, check out one of his video blog posts. If you are new to sales, take a look at the article The Art of Good Sales Questions.
13. Copyblogger
Content marketing and copywriting can be difficult, Copyblogger can help make it a little easier. They talk about everything from grammar and formatting to in-depth writing and productivity. They have hundreds of blog posts, so any questions that you might have about content creation, there is sure to be an answer for you. If you are a content creator who always seems to be short on time, check out their post A 'Lazy' Content System that Fits Quality Writing into Your Business Schedule.
14. LinkedIn Blog
The LinkedIn Blog shares all things related to LinkedIn. Growth strategies, updates, news, ads, and more. If your business is on LinkedIn, I suggest taking a look at their blog for tips on how to enhance your LinkedIn strategies and stand out from the crowd. They typically share a few blog posts a month, so you will never get overwhelmed with too many posts to keep up with.
We enable B2B companies to identify the anonymous businesses visiting their website so they can follow up with them and increase revenue. 98% of website traffic leaves without converting -
start your 14-day free trial
to identify who they are today!
15. The Mention Blog
The Mention Blog is another extensive site that includes the most current social media, monitoring, and marketing best practices from industry experts. It is organized into categories like news, most popular, social media, trends, and digital marketing. Since they have hundreds of articles, the categories and search options are very helpful.
16. Google Official Blog
We all know Google platforms are not always the most user-friendly. But, the Google Official Blog can help keep you and your team answer any questions you may have and stay up to date with any changes they are implementing. They share articles about news, tips, and information about Google Ads and their other platforms. Take a look at their blog New Ways to Put Your Customers First and Achieve Your Marketing Objectives.

Wrap Up
Careers in both marketing and sales are rewarding. But, they require constant learning and keeping up to date on trends in the industry. By reading marketing and sales blogs, you will be able to gain that insight to keep growing personally and professionally. But, if you are looking for other resources to continue your education, check out sales and marketing podcasts. Podcasts are another great resource if you feel like you're too busy to sit down and read blog posts!