With today's business climate slowly moving towards working from home and in less traditional office spaces where an office phone would work. It is becoming more difficult to set up your phone system. This is ever more present at this exact moment due to the COVID-19 outbreak. Unfortunately, forcing the majority of the workforce to move their work to their homes. Luckily instead of bringing your work phone home, VOIP services have you covered.
Thankfully, we have moved away from carrying two cell phones. As we are able to keep your work and personal life separate on smartphones with the use of a Voice Over IP (VOIP) services. VOIP's are especially useful as you are able to keep your cell phone number for personal use. Then use an application with one or multiple numbers for work. VOIP service providers allow you to have multiple lines. Your personal line, your direct line and a company line all on one device. With still having functionality such as call forwarding on your cell phone. 
Decisions for VOIP Services
Now that you know how great these applications can be for you and your team, how do you choose which one is right for you? As with just about any application category, you are not short for options. Testing out all of these options is not necessarily possible. First, you must go through what you are expecting to get out of your VOIP services. Next, features you and your team must have, and limit your search to those. Important to note that there are VOIP's available that strictly work off your cell phone. On the other hand, there are some that have the ability to also work off an analog phone. Depending on your office set up, and your day-to-day business, this will dictate which type of VOIP is necessary. 
A large portion of how you decide which VOIP service will be right for you is based on your IT team. They will more than likely be the ones doing the complete overhaul of your company phones. Talk to them and see what requirements they are looking for. Keeping them in the loop will help the selection process and the implementation process. Below, we have listed the 5 best VOIP services.
The 5 Best VOIP Service Providers
RingCentral isn't the largest or most well-known company but if you talk to anyone with any experience with VOIPs they will have come across this service. This tool offers a wide range of features and has the infrastructure to support Europe, North America, and Asia, ensuring that you always have connection and support. RingCentral starts at $19.99, in small to medium-sized businesses and has the ability to price match their plans for under 50 lines. RingCentral has also upgraded its video conferencing and partnered with Zoom which allows RingCentral customers to integrate the two.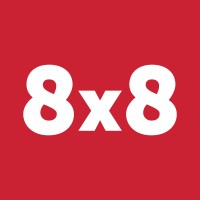 Under their previous name "Virtual Office Pro" they focused on medium-sized businesses, but now under their X Series name it has developed new capabilities and features to serve enterprise-level businesses. They are now able to do conference calls, video calling, shared messages, and all the other basic VOIP features they had under their previous name. With multiple different series under their new umbrella, you are able to find the perfect series for you and your team starting at $28 per user per month on the highest plan. While there are still plans for small businesses, the range of plans now available seems to target larger companies and aims to grow with them as they go deeper within the platform.
We enable B2B companies to identify the anonymous businesses that visit their website and personalize their experience. Your sales team can now follow up with the visitors that don't convert, while marketing can personalize your website based on firmographic information to drive up conversion rate.
Start your 14-day free trial today!
Vonage was one of the early pioneers in VOIP service for the home, but the company has been working tirelessly to attract new companies after they have launched in the new Business Cloud. The new Vonage Business Cloud starts at $19.99/month. Which includes capabilities such as online collaboration and video conferencing. In turn helping your team work together as they are working from home. They also offer customer assistance, chatbot and workstream collaboration solutions to add to your new ability to work seamlessly together.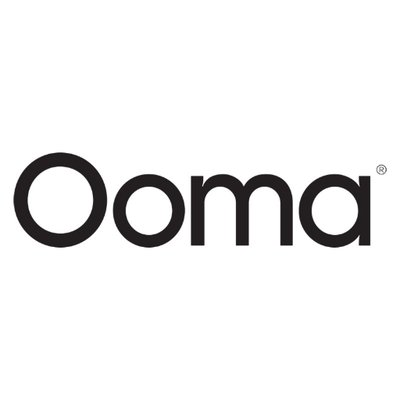 Ooma Office begins at $69.99 for one internet protocol desktop phone and $19.95 per user per month to access the service. As this is one of the more cost-effective solutions on the market, not all high-level features are available with this subscription. But you are able to get much more productivity than a low-end telephony solution. As Ooma is able to scale to hundreds of lines. They are still best suited for companies that have a relatively small number of employees that need their own extensions. Ooma is able to deliver a virtual receptionist, call parking, ring group ID, and individual extensions making the lives of smaller teams much easier.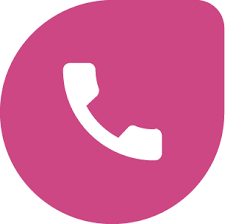 While freshcaller is technically a VOIP system, it is much more specialized than that. If you are in the market for a call centre that doesn't need to be a part of your core business phone system, then you are in the market for freshcaller. They support call logging, call recording and monitoring, as well as integrating with the rest of the freshworks platform. With the help of freshcaller, you can centralize all your customer support from one system and benefit from all the other advantages of using a VOIP system. Starting at $19 per user per month, and the ability to grow into the freshworks platform. This tool is worth the investment as your IT department will enjoy the ease of integration of all systems.
How To Pick VOIP Service Providers?
As mentioned at the beginning, there is no shortage of options out there. You may have your work cut out for you. Hopefully, the VOIP service providers selection listed above gives you a good starting point. And, IT helps you narrow down the list to consider. Unfortunately, you are more than likely going to have to test out more than one option. Choose a small selection of your team to see which one will work best and then move forward from there. Thankfully, from that moment on you and your team will be able to experience the benefit of using a VOIP and the freedom it gives you. This improves productivity by having the ability to always have your work phone with you. Thus eliminating the need for "phone tag" which in turn will result in happier customers.
Not to mention that having the ability to have multiple numbers on one phone doesn't only eliminate the office phone, but also can eliminate the use of a person cell phone and a work phone. I know plenty of people that still carry 2 phones in 2020. This seems like something we moved away from in the early 2000's. Allowing your employees to only use one phone but have two, or more, numbers relieves them of the burden of two phones. This can save not only you, but your employees money on cell phone bills and the device itself. Instead of having to buy your employees a phone and have them also use a personal phone you can contribute towards their plan. This makes it more economical and environmental by having one bill and less waste.
This may not be something you can do overnight. But, it is something to implement in upper management and slowly trickle down the chain. This is where choosing the correct tool comes in handy as they are able and willing to help you roll this functionality through your business.