If you are looking for your marketing department to have a great year, you will need more than just a great team. You need to maximize the productivity of your staff in general. Slaving over reports and analysis doesn't make data magically land in your lap, it creates insights that you and your team can take action on. Everyone uses apps in their day-to-day life, so why not Salesforce apps for marketing professionals to make life easier.
While Salesforce is an extremely helpful tool for you and your team to use your data in one simple to use the platform. There are ways you can expand your ability. You likely use other apps for marketing and other aspects of business so that you can use your data exactly how you would like it too. By connecting the applications you use to your Salesforce, you can create an easy to use experience not only for you but for your team. Thankfully this is why they created the AppExchange. A detailed marketplace of plugins, add-ons and systems designed to expand the Salesforce has out of the box.
Like all App ecosystems, at first glance picking an app that is best for you seems impossible. There are too many options and not enough time to try them all. This is why we curated the 5 Salesforce AppExchange apps for marketing pros best tools in this blog post!
*In no particular order

Pardots lead management software features multiple integrations, including email marketing, lead nurturing, lead scoring and ROI reporting in order to help the marketing and sales teams work together to better generate and nurture leads, shorten the customer's journey to conversion, and track ROI.
Help your day to day business by having the ability to track all interactions on your site, from downloads to page views. Score each individual prospect accordingly so that you can understand that customer journey. Utilize the automation feature to nurture leads for you and save sales reps time each day by having the ability to prioritize their day with real-time sales alerts. Finish off with ROI tracking to better understand your marketing efforts and adapt accordingly.
Stop wasting countless (wo)man-hours on having your sales team manually nurture your leads, qualify your leads and determine ROI. By utilizing the software's number one ability of automation you are able to let your sales reps and marketing team focus on perfecting their follow up and message.
Pardot starts at $1,250 USD/month which may seem a little daunting, but the odds are you have spent more money than this on working hours having your team do this manually. Save time and money and generate a higher ROI.
We enable B2B companies to identify the anonymous businesses that visit their website and personalize their experience. Your sales team can now follow up with the visitors that don't convert, while marketing can personalize your website based on firmographic information to drive up conversion rate.
Start your 14-day free trial today!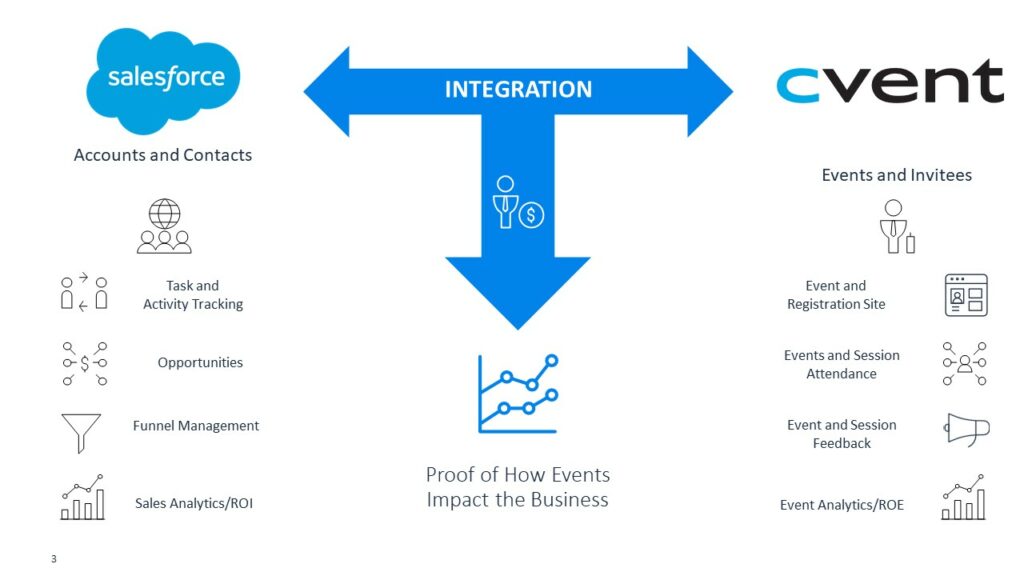 Cvent Events App provides your sales & marketing team access to your Cvents events in Salesforce! This tool empowers your team to invite, nominate, and register prospects and customers for events easily. Your team will exponentially increase the attendance to your live events which in turn will drive more business. This seamless integration to Salesforce allows you to never sign into your Cvent account and work directly in Salesforce. No more flipping from screen to screen.
Events can provide a rich in-depth look into your customer's interests and readiness to buy. A contacts attendee journey can inform you where that customer is and the amount of lead nurturing needed before a purchase is made. Having this information in your Salesforce account makes it that much easier to act on. Your team can leverage this data during conversations with prospects and customers.
You need to understand how successful your events are and what effect they are having on your business. With the integration of Salesforce and Cvent you can report on new leads, pipeline, and close business that comes from events. To understand how your marketing and sales teams are contributing. Pricing starts at $2,450 USD/company/month.

By integrating your inwise account with Salesforce you will unlock a world of productivity. From communicating with leads, syncing statistics, creating groups of potential and existing customers and more. Send email marketing campaigns to Salesforce audiences. Sync leads to inwise by getting insights back from campaigns such as clicks, opens, bounce and unsubscribes. Send SMS text messages to an individual,m group, contact, or campaign and apply a personal touch including a direct link to your landing page.
Put together these platforms in order to provide yourself with important and detailed statistics on your audiences. And learn your customer's preferences such as likes, dislikes and everything you need to know in order to know what they want. This converts you to a great brand that customers want to develop a personal relationship with and stay loyal.
The best part of this integration is the price. It's free!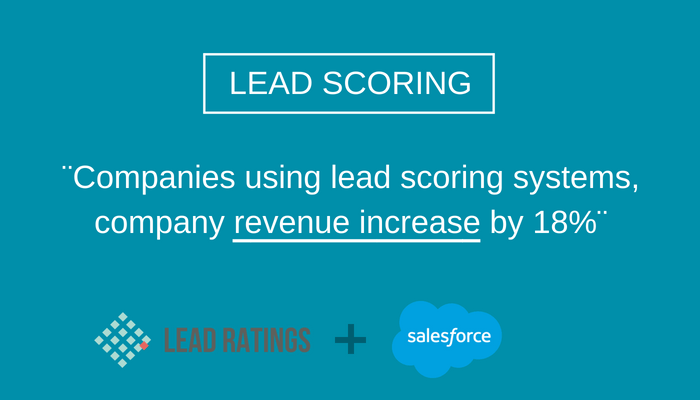 Lead scoring helps marketing by making sales more efficient through focusing on the most relevant leads first and then nurturing those who need more time before converting. By scoring leads and understanding where each customer is on their journey, the sales and marketing team will be aligned and understand how to approach the prospect appropriately. Create up to 200 active lead rules to score some leads higher than others based on your own qualifying metrics. Create up to 450 active campaign member rules to score your leads based on what each lead does.

Through the use of lead scoring you can fully understand how to approach each lead and when to approach them or continue to market to them. Automatically prioritize leads as A, B, or C based on their total score that you determine. Use this application for free and align your sales and marketing team.

Coming Soon! – Visitor Queue

The newest and most user-friendly (in our opinion) app on the App Exchange is coming very soon. Visitor Queue will be the first in the industry to create a fully 2-way integration with Salesforce. You will be able to interact with your Visitor Queue account and have access to all of your data. Without ever having to sign into our dashboard. How is this possible? Our dashboard as you know and love will live natively inside Salesforce as a widget. You will be able to interact with it as you normally would our dashboard. Push your data into Salesforce or have your Salesforce data push into Visitor Queue and utilize it where you'd like with your team, we aren't picky.
We understand we all have a way we like to do things, we want to better serve you and make your life easy! This will make the lives of business professionals a breeze. Making Visitor Queue one of the leads in Salesforce apps for marketing professionals. We will see you soon, Salesforce AppExchange!
Pair the world's number 1 CRM tool, with the other tools and rules you use daily to better serve your company. Become more productive, cut down on (wo)man-hours, align your sales/marketing teams, and use your data how you choose to. By utilizing these Salesforce apps for marketing you are able to determine who is visiting your website. Compare/merge that information with current prospect/customer. Understand where they are on their purchasing journey, follow up with them or continue to market to them. And observe how they interact with your marketing channels. There is no reason not to know who your customers are and how they interact with your product and service. Stop losing leads and start increasing your conversion rate.