Tis the season to be jolly, well-fed, and fully booked with new B2B clients.

While many businesses spend the holiday season resting and gearing up for the new year, savvy B2B companies know how lucrative this season can be. Business owners are flocking online to buy the latest gadgets and tools to help their businesses grow in this year and beyond.

With the holidays comes an influx of traffic and online sales. Want to take advantage of the high sales potential of the holiday season? Read on for our 9 best B2B marketing and sales tips!
Holiday Season Marketing: The Season for Selling?
Holiday sales represent about 20 percent of all retail sales each year. That means that almost a fourth of all sales occur within a small window of the holiday season. Is your B2B business tapping into this?

If not, you may be leaving money on the table. The holiday season isn't just for B2C – B2B businesses can capitalize on the surge in online traffic in order to land more leads and increase sales.

Why is the holiday season one of the best times for B2B sales?
Business budgets need to be spent by the end of the year, so businesses are looking to snatch up the latest tools and software.
Decision-makers are planning for next year, so they'll be looking for tools to help them grow after the new year.
You'll have less competition, as many B2B businesses will be taking the holidays off to vacation.
Don't take too much time off this holiday season – implement your own holiday season sales strategy to get tons of new customers before the year is through.
1. Holiday Season Marketing: The Season for Selling?
Online shoppers (yes, including business owners) expect to find sweet deals on Black Friday. In fact, the NRF recorded that Thanksgiving Day in 2018 brought in $3.7bn in online sales – a 28% increase over the previous year. It's expected that that number will be even higher in 2019.

By launching your own Black Friday "bonanza", you can grab a piece of this sales pie. Simply launch a campaign that offers one-time-only Black Friday deals and see the sales roll in.

Here's how to launch a successful Black Friday sale:

Look into previous sales data to identify your top sellers, then run a one-time discount on this offer during Black Friday. Or, release a new product that's only available at discount during your Black Friday sale.
Build hype about your sale by running Facebook Ads, launching a social media campaigns, and running a drip campaign to your email list. That way, your audience and will be primed and ready to buy.
Speak to your website host to confirm your website can handle an influx in traffic so you're sure to prevent any website crashes.
Set your website up with lead tracking software so you can retarget leads during and after the sale.
Prep your sales team to follow up with leads as quickly as possible so no customers fall through the cracks.
Retarget leads and customers after your sale with additional offers to increase your sales even after Black Friday has ended.
Even though people typically think of Black Friday as a time for door-busting retail shopping, many online sellers take advantage of the online traffic on Black Friday itself. Others tend to focus on Cyber Monday – the designated day for online shopping.

2. Offer Cyber Monday Deals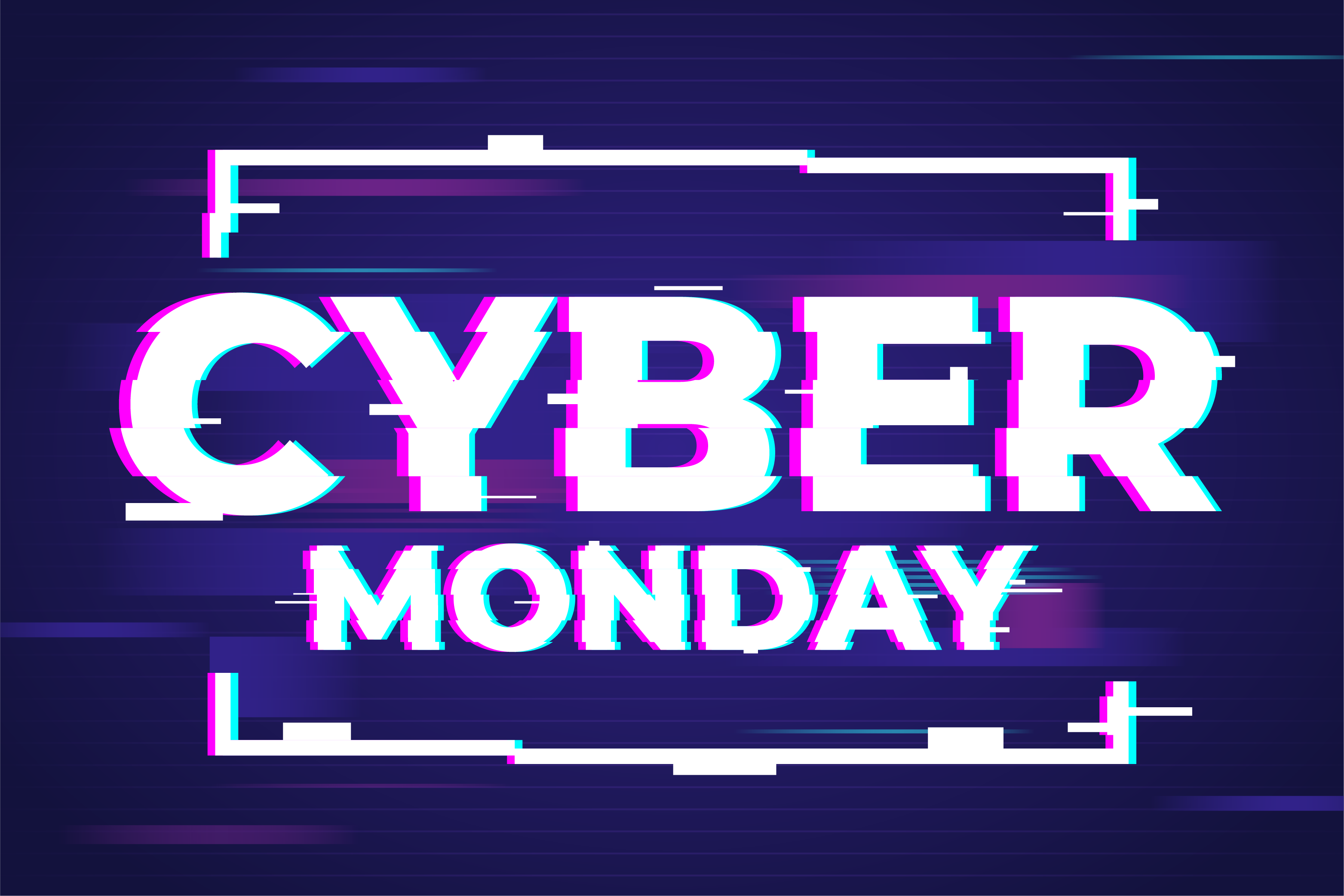 Today, many brands run deals the entire week leading up to Thanksgiving until the following Cyber Monday. That way, they have multiple days to run special offers, build hype, and maximize their online sales.

You may choose to run 1 special deal per day so you can attract multiple customers across the entire week. For example, you might offer 5%, 10%, 15%, etc. discounts leading up to your final Cyber Monday deal. Or, perhaps you sell only 1 type of offer on each day of the week.

No matter which method you choose, it's best to stick to offers your target audience is most likely to be interested in. Market some irresistible offers, offer one-time-only discounts, and you'll be sure to close some awesome deals during Thanksgiving week.
We enable B2B companies to identify the anonymous businesses that visit their website and personalize their experience. Your sales team can now follow up with the visitors that don't convert, while marketing can personalize your website based on firmographic information to drive up conversion rate.
Start your 14-day free trial today!
3. Run a "12 Days of Sales" Series
Once December hits, it's time to implement your Christmas sales strategy. People start looking for feel-good holiday content, gift guides, sweet discounts, and special offers before heading into the new year.

As a B2B business owner, you can get into the holiday spirit by running a "12 Days of Sales" series with special discounts or offers leading up to Christmas Day. Like the song "12 Days of Christmas", you'll reveal a unique offer for each day of the week.

For example, perhaps you offer a 15% discount on your software on Monday, access to a free ebook on Tuesday, 20% off on your yearly subscription on Wednesday, etc. Get creative with it so businesses look forward to tapping into a new deal every day.

One B2B company, Sigstr, ran a "12 Days of Sales" deal where they encouraged their sales reps to hit a certain quota. The first rep to hit their quota for the day would get a special bonus. That's just another way to motivate your team to land more deals during the holidays.
4. Publish Holiday Gift Guides
You don't have to sell physical products to launch a holiday gift guide. Simply compile a list of your favorite tools or "gifts" that businesses might use to grow their businesses next year and beyond.

For example, you can design a free catalog that lists your offers and potential partners that may be offering special holiday discounts. This catalog can then be shared with your email list, published on your blog, and shared across social media.

If your holiday gift guide is well-designed and has great sales copy, businesses are likely to buy your offers. And if you feature your partners on the list, you might earn a nice commission as well.
5. Host Festive Flash Sales
Flash sales are temporary sales that take advantage of impulse buying and the "exclusive" nature of the offer. For example, a certain discount may only be available for 24 hours, or shoppers can only purchase an item until it runs out.

B2C companies like Nike use flash sales all the time. They'll launch a new offer, run a sale for 12-48 hours, and then close the sale once the item is sold out. B2B businesses can implement a similar strategy during the holidays.

Here are some smart flash sale ideas you can use for your B2B business:

Advertise an exclusive subscription package that's only available if they buy before January 1st
Offer a hefty discount until X time, after which, the price increases every hour
Run a 5-day email campaign with a special offer that's only available each day
Bundle your offer with a partner's offer. Shoppers can "get two for the price of one", but the deal is only available for a short period of time
Flash sales work on buyer psychology that pushes shoppers to want to take advantage of exclusive, one-time-only offers. Build some hype around your sale, run it for a short window of time, and see the holiday sales come in.
6. Share Fun Holiday Videos
The holidays are a great time to boost online engagement and increase awareness of your brand. That's because it's a nostalgic time when people are likely to share sentimental holiday-related content.

By publishing fun holiday videos, you run the chance of having your video go viral and create hype around your brand, Of course, the key is to create a video that users are likely to want to watch and that will urge them to visit your website.

The best holiday marketing videos are entertaining while not being too salesy. Perhaps you could post a spoof of a favorite holiday movie, a funny sketch about going home for the holidays, or the common struggles businesses experience during the holiday season.
Here's an example of a fun holiday marketing video:
Keep it light, fun, and festive. Even if you don't have a clear offer to pitch, the social shares are likely to drive traffic to your website and increase online sales.
Bonus B2B Marketing Tips for the Holidays
While it may be tempting to turn in your suit and tie to take a holiday siesta at the beach, the holidays are actually a lucrative time for B2B businesses that launch smart marketing campaigns. Take advantage of this high-traffic time and then take a break after the new year.

Here are some B2B marketing tips to make your holiday season more profitable:

Ask your audience what offers they are most interested in and incorporate them into your holiday marketing campaigns
Configure lead tracking on your website so you can follow-up with new website visitors.
Run tailored email marketing campaigns that offer special deals during the holidays.
Encourage your sales reps to close more deals so they can land some sweet bonuses.
Keep your social media marketing fun with videos and holiday-related graphics.
Take advantage of the traffic surge by having a planned-out Cyber Monday strategy.
Make sure your website and CRM are up-to-date so your site stays up and running and so you don't risk losing a lead's contact information.
Do you have a B2B marketing strategy for the holidays?