With over 50,000 WordPress plugins (yes, that isn't a typo, over 50,000) available today it can be almost impossible being on the outside looking in trying to determine which one is right for you. Thankfully, you can filter by the type of plugin you are looking for. Reducing it from tens of thousands to thousands of plugins. Doesn't seem like much help, does it? I compare the process of looking for a plugin in this market as floating in the ocean looking for something to grab onto to stay afloat. I'm not promising that you will find the one plugin you have been searching for in this breakdown. But I can promise that you will have a better understanding of how you can narrow down your focus. And find a few good options of WordPress marketing plugins.
Seeking Out WordPress Marketing Plugins
Before you can dive into the deep end of looking for the right plugin, you need to take a look at your site and what you are expecting to get out of it. Once you can determine what you want the plugin to do on your site you can narrow the field down even more. Now you can start treading water and evaluate your options.
One way to do this is with the reviews (the same way you do with Amazon when you should be working, don't worry, we won't tell). In these cases thankfully our society has taken to the internet and loves to leave detailed reviews on the products. Helping you find what they do and don't like and see their use cases and how it worked for them. This is a fantastic way to understand how the product actually works and not how you are told it would work. Another great way is to see which tools you are currently using and seeing if there are any plugins available. This could benefit you by using plugins that integrate with your current tools. Other than that, you have us do some of the reviewing for you. Below, we've put together a list of the 7 best WordPress marketing plugins.
*Not in any particular order. We have no affiliation and do not receive a commission from any of these companies.
Jet Pack is an all-in-one plugin that has advanced features such as content tools and mobile themes. You can either take advantage of all the features Jet Pack has to offer or handpick the features you are interested in and tailor fit the software to your needs. Some additional features include automation of social media posting, statistics and analytics, SEO and more.
Pretty Link makes it easier to track your website links. You are able to shorten your links, track the hits to a specific link, discover new traffic sources, and discover more on your site visitors. You can also customize the look of your error pages and redirects.
We enable B2B companies to identify the anonymous businesses that visit their website and personalize their experience. Your sales team can now follow up with the visitors that don't convert, while marketing can personalize your website based on firmographic information to drive up conversion rate.
Start your 14-day free trial today!
Pixel Caffeine allows you to manage not only your Facebook Pixel but also your Facebook Catalog all within one tool. This plugin allows you to use advanced features. Such as ranking Facebook ad conversions within the WordPress dashboard, creating custom audiences, and previous customer behaviour.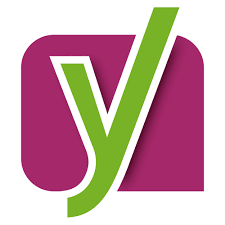 Yoast helps you get the most out of your website by providing straightforward tools to enhance your site. Such as; XML sitemap, snippet previews, breadcrumb navigation, content analysis, and several integrations that show you how well or poor your site works within different search engines. This tool helps identify potential SEO problems in your content. Furthermore, identifies what you've done well and helps you get the most out of your SEO work.
This website optimization plugin helps you deliver a better experience to your website visitors by increasing server performance, reducing load times, and providing CDN integration. All of these helps boost your visitor interaction and help increase overall website performance.
WPForms is the most user and beginner-friendly contact form plugin on WordPress. This tool allows you to create quick and easy but beautiful forms and add them to your website. WPForms allow you to create these forms so easily by offering a drag and drop builder and ready to use templates. They are mobile-friendly and highly optimized for speed and SEO.
Just like other SEO features, featured images play a crucial role in getting more clicks. Featured Image Optimizer plugin allows you to run an A/B test for featured images to test what works best for you. You can edit, post, or create new images to dial in your image. You can upload different images for featured image A and B and it will show different featured images for different users so you can more accurately test what works best for your ideal customer.
Picking The Best WordPress Marketing Plugins
Now, this is only a broken piece of wood floating in the ocean to get your head above the water for a bit, but it is a start. This allows you to narrow down exactly what you want to look for in WordPress marketing plugins. Which features are important to you and what you want out of your site. Whether it's speeding up your page, improving functionality, automation, or tracking metrics, you are able to find the specific product that is right for you.
On most sites, you could argue that there are a few plugins that should be installed in order to maximize the effectiveness of your site. By allowing plugins to help your site speed, SEO, tracking, and other features you are able to take full advantage of your website. By using tools like these you do not only use your site to have a site but you are able to be proactive. So hopefully you end up like Rose and not Jack.