As everyone knows, marketing is important to your business. Without marketing, no one would know who you are or where to find you. But as customers evolve, so does the unpredictable marketing landscape. Marketing is always changing and how you reach your audience is as well. This means you will likely spend more time trying to keep up with what the latest trends are. This is time you could spend on other tasks. This is where marketing automation comes into play, and no, I don't just mean email marketing. The best marketing automation software can make your job a little less time-consuming. This way, you and your team can focus your time and attention on efforts that drive revenue.
Finding A Marketing Automation Software

Customer.io allows you to send targeted messages to your customers and you can craft these messages based on previous interactions they have had with your business. This tool also integrates with your mobile app or website. This means you can see your data in real-time and have it trigger actions by setting predefined rules. Not to mention A/B testing, conversion tracking, customer profiles, and more. The cost is based on the size of your email list and total email credits. This way you are able to select the appropriate subscription plan for your business.


Pardot is a marketing automation software that sets out to boost revenue. Owned by Salesforce, it has the intelligence and power behind its capabilities to amp up your engagement with CRM integrations, email marketing, lead nurturing and scoring, and more. Use this tool to help shorten your sales cycle through ROI reporting and to better understand your sales cycle and customers. Pricing is available in different plans based on the feature set. This way you and your team can test the product and if you deem this tool to be the one you wish to grow into, you may find yourself moving up into their Pro or Ultimate plans.

Owned by Adobe, Marketo is a marketing software that lets you drive revenue with lead management, mobile marketing, and customer relationship management. This tool allows you to understand your customers more deeply and build customer profiles. You can then use these profiles to manage your leads and decide when outreach is appropriate. There are no setup fees and it comes with a free trial so you can make sure the tool is right for you before purchasing.

Previously Ifbyphone, DialogTech, is a great tool for voice-based marketing automation in order to boost ROI using call automation and analytics. You can use the DialogTechs measuring and analyzing software in order to optimize voice interactions and adjust accordingly. With features such as; keyword call-tracking, caller-profile data, reverse lookup, in-call scoring, SMS, and more, you can ensure all aspects of your conversations are optimized. One of the most notable features is the ability to have in-call keyword call-tracking. Otherwise, you would have no way to track that kind of data while over the phone – unless you manually record your calls and analyze the playback yourself later.

Constant Contact is an extremely popular and useful tool for your email marketing efforts. Not only does Constant Contact offer email marketing features, but they also offer Facebook fan promotion, coupons, deals, and even event management. You can even edit emails and use an autoresponder if needed. The pricing is based on how many contacts you have and they use subscription pricing. This allows you to pick the correct subscription plan for the size of your business and ensures you don't overstretch yourself financially.
We enable B2B companies to identify the anonymous businesses that visit their website and personalize their experience. Your sales team can now follow up with the visitors that don't convert, while marketing can personalize your website based on firmographic information to drive up conversion rate.
Start your 14-day free trial today!

One that likely doesn't need an introduction. HubSpot is an inbound marketing tool with the goal of turning your outbound leads into inbound leads. HubSpot is a great tool to help you manage and optimize your content marketing. But, it does everything from email marketing, goal-based nurturing, social media suite, marketing analytics, custom workflows, etc. With these powerful tools and HubSpot's intelligent automation and data managing processes, it can be expensive. Their pricing is based on level tiers and as you go up into the higher tiers you gain access to the more powerful and extensive tools.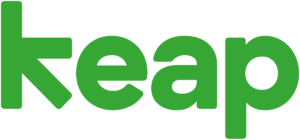 Keap, formerly Infusionsoft, is a great way for you to get organized, increase sales, and save time. If you are a small business or blogger, this tool is made for you. Keap makes it easy to create a new sales or marketing strategy and then execute it to make sure you close sales more quickly. Then you are able to save more time by automating repetitive tasks such as follow-ups, billing, contact management, and payments. This is a great tool to start with when you are first experimenting with marketing automation as it is not as overwhelming as some of the larger tools. Also, it is more cost-effective for smaller businesses.

With intelligent email marketing features, it is hard not to fall in love with MailChimp. This powerful tool can provide almost everything you need at first glance. And that is before you start playing with its easy and intuitive drag and drop style email builder. This tool is perfect for contacting prospects who are vital for success. If you need an effective email tool, then you should start here. This is one of the gold standards when it comes to email marketing automation, personalized emails, automated welcomes, behavioural targeting, engagement monitoring, and more. With this tool, you can trigger emails based on actions like sign-up dates and website activity so you can ensure your customers receive contact from you at the perfect times. They offer a free plan up to 2,000 contacts and then charge based on the number of subscribers from there.

iContact provides marketing automation software, email marketing services, and more to ensure your team is driving successful results every time. You can use this tool to integrate your landing pages, email marketing, social media management, and analytics together to ensure you are getting the most amount of contacts possible. On top of these powerful tools you will have access to advisors that can help you optimize your sending strategy to deliver maximum results. This is the tool if you are looking to become more notable in your industry and grow your business. Pricing is dependent on the number of contacts and can be found on their website using their pricing slider.
Wrap Up
Good marketing initiatives and practices can have the ability to set you apart from your competitors and supercharge your growth. But it can be hard to keep up with emerging trends and figuring out what works best with your audience. And even when you do crack the code and figure out what works best it can be hard to focus on them all at once. Marketing teams aren't always as big as we hope or have as much time as we would want. Thankfully, marketing automation software exists and has become so capable it can fill in the gaps for you and give you some time back. When you implement marketing automation you can spend your time focusing on efforts that will increase your company's success and not on the more tedious tasks. As with any tool, it can take some time searching and testing to make sure you find the perfect one. This list will help you narrow it down and then the rest is based on what you are looking for. Happy searching.