Are you embarrassed by the number of LinkedIn followers your company LinkedIn page has? At Visitor Queue, we were for a while. That was until we learned this super simple trick to gain company LinkedIn followers. In the first few months our followers great by 500%. If you're looking to grow your LinkedIn following, see the step-by-step below.
How To Gain Company LinkedIn Followers: Step by Step
Visit LinkedIn and log into your account.
2. Start by navigating to your company LinkedIn page and ensuring we're viewing the page as an admin. In order to do this, you'll need to ensure you're an admin on your company's linkedin page.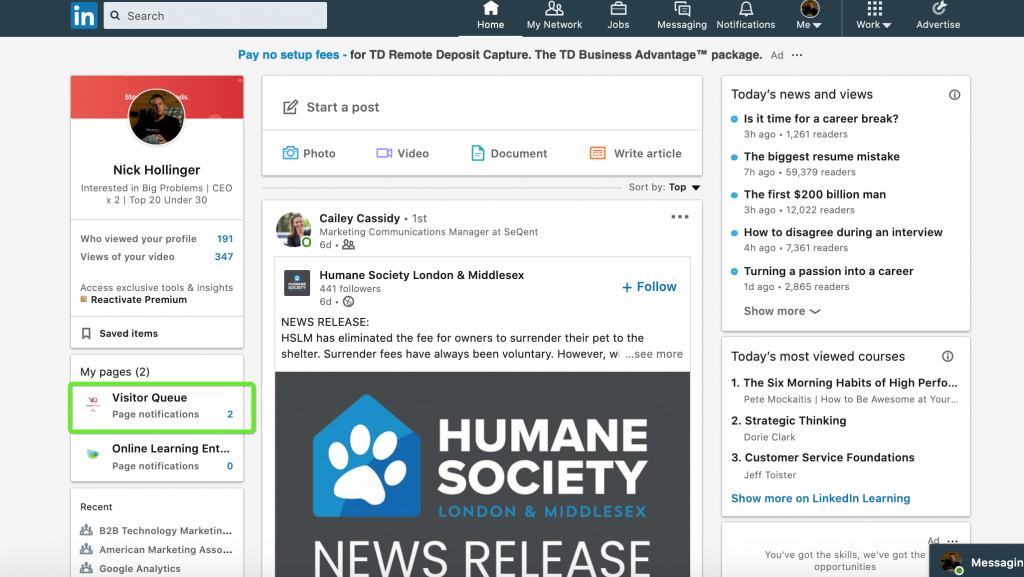 3. In the top right corner, you'll see "Admin Tools". Go ahead and click that drop down.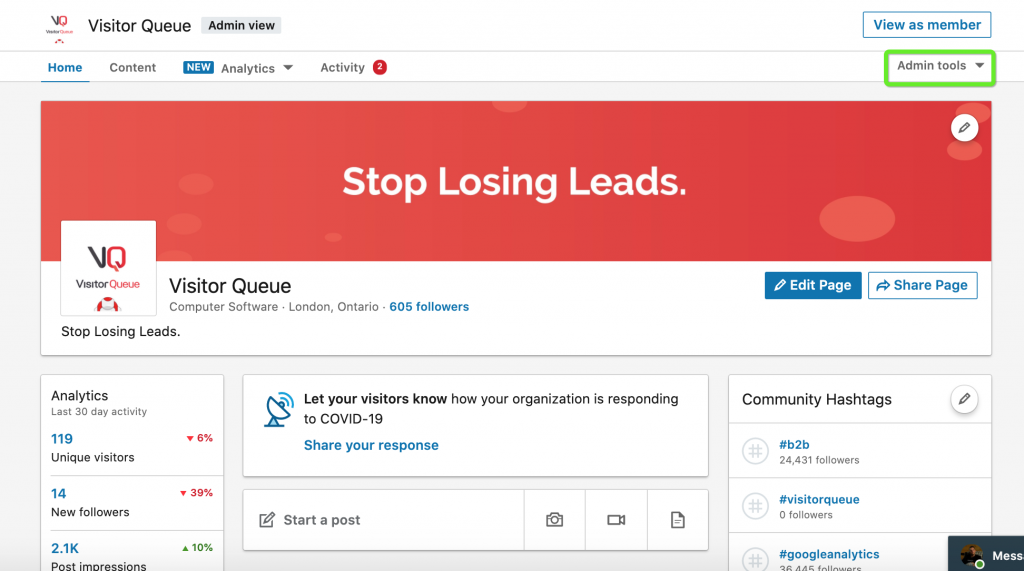 4. Then, click the "Invite connections" button.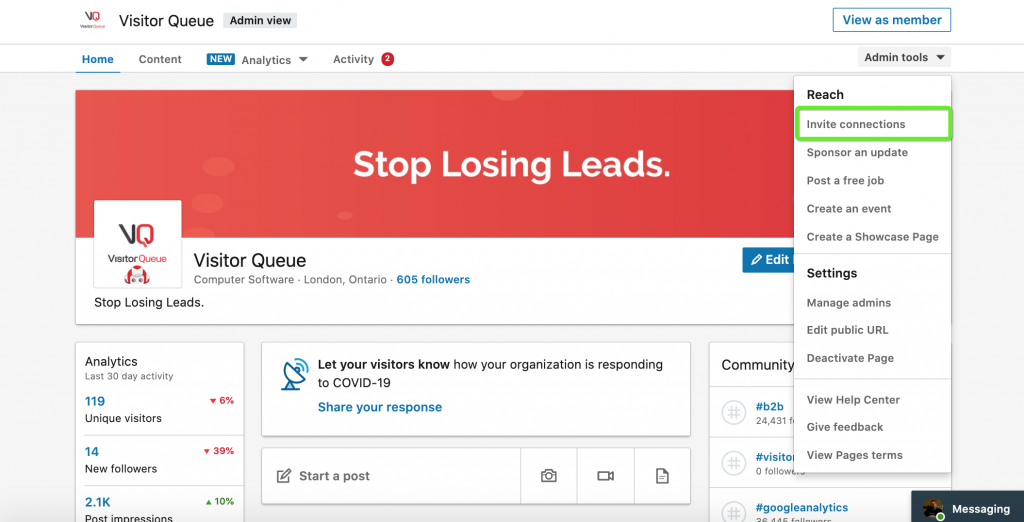 We enable B2B companies to identify the anonymous businesses that visit their website and personalize their experience. Your sales team can now follow up with the visitors that don't convert, while marketing can personalize your website based on firmographic information to drive up conversion rate.
Start your 14-day free trial today!
5. From there, a pop up modal will appear that shows you all of your LinkedIn connections that don't follow your page and have never been invited to follow your page.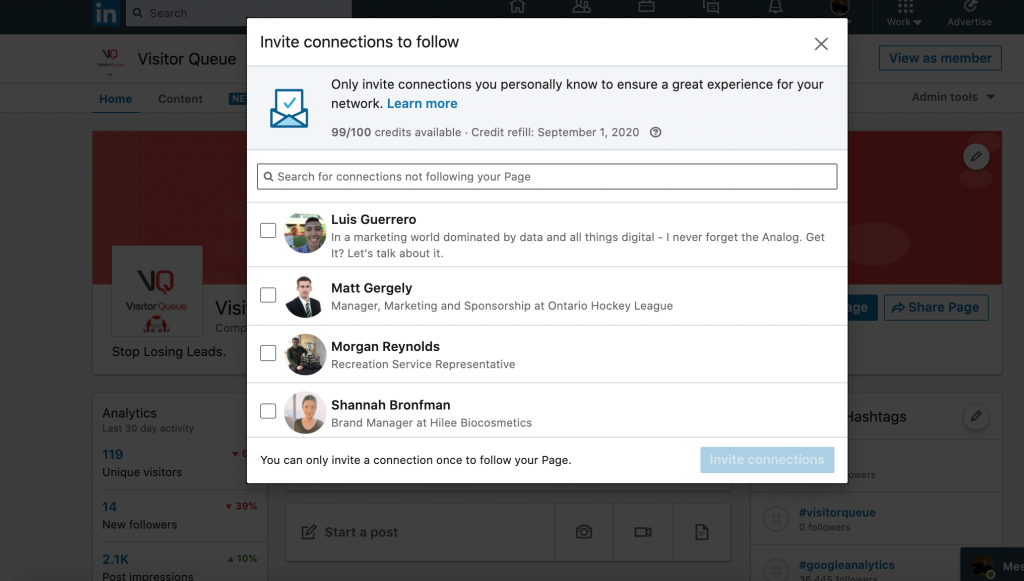 6. Go through and select the individuals that you think would agree to follow your page.
7. Once you've selected your connections, click "Invite connections".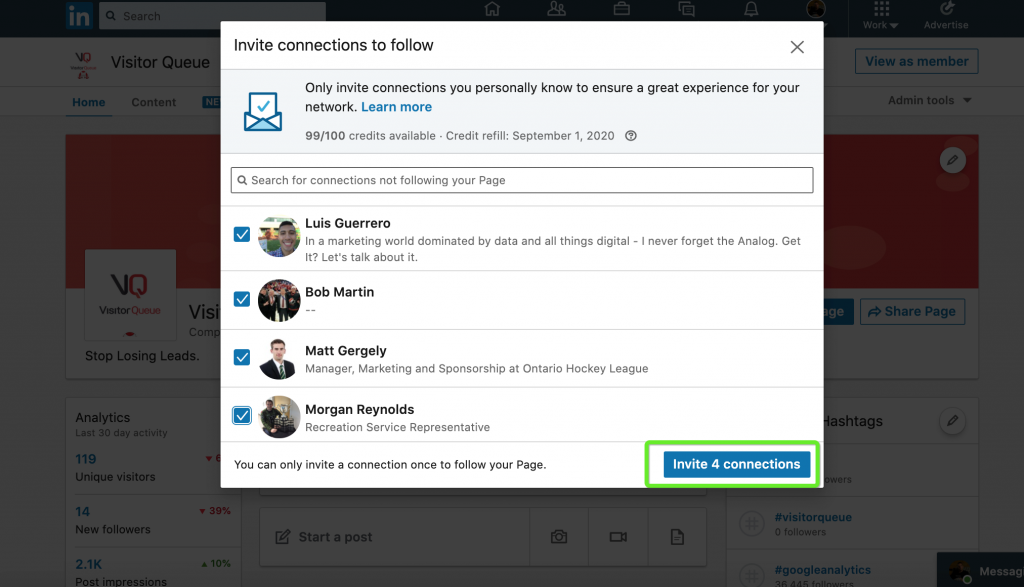 8. You're all done. They will receive an invitation in the notifications section to like your page.
Note that you only get 100 credits per month, so it'll take you a bit of time to build up your followers. We recommend going in once a month and maxing out your credits. Also, encourage your coworkers to do the same, to really maximize your reach.
For regular tips and tricks to help you grow your business, subscribe to our YouTube channel.