Every successful business will have a distinct B2B sales cycle that they follow. Understanding your sales cycle will help your team guide prospects to convert. If they don't convert, you can see where they dropped out of the cycle and try to improve for the next prospect. Without a sales cycle, it is very difficult to set up a consistent sales process for your team to follow. This is why we have decided to compile a list of how to build your B2B sales cycle to drive success.
What is a B2B Sales Cycle?
Before we jump into how to build your sales cycle, we should start with the basics. A sales cycle is also commonly referred to as a sales funnel or sales process. They all share the same traits, being a series of events that occur when your business attempts to sell your product or service to another business. Most cycles start with prospecting and end with closing the sale (but don't forget to follow-up!). The steps in between are different for every business depending on what you sell, and how you use sales and marketing. Also, some companies have short sales cycles, and some have very long sales cycles. For example, an expensive CRM software will have a long sales cycle, because the customers who are purchasing need to do a lot of research before committing.
Why is a Sales Cycle Important?
Optimizing your B2B sales cycle will directly translate into more conversions and sales. Understanding your sales cycle will help identify areas of improvement. For example, if there are a lot of customers visiting your "Contact Us" page compared to how many convert, maybe there is an issue with the content on this page. Your sales cycle will also help you forecast future sales. In particular, looking at the average length of your sales cycle will help you forecast how many clients your sales team can close per month.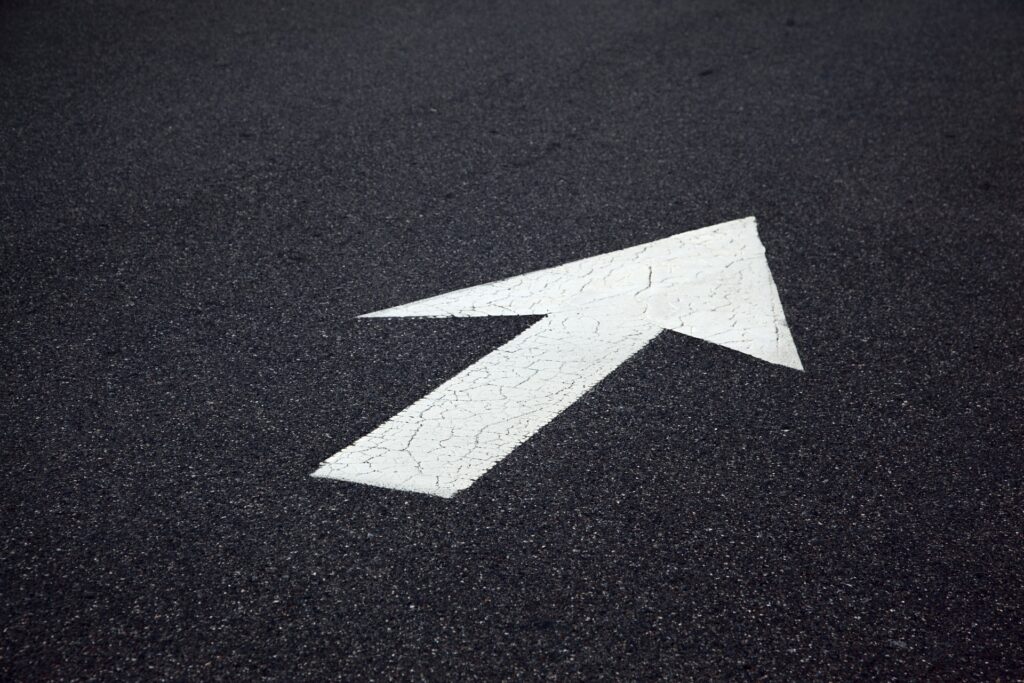 7 Stages in a B2B Sales Cycle
All customers are different, some won't convert no matter what, but generally your customers will fall into a persona category. Each persona you have will have different needs, and you should build your cycle based on how they will react to steps along the way.
1. Prospect
Essentially, prospecting is the start of the sales process, when you are searching for new clients and begin to nurture them. Prospecting is easier now than ever before with the help of social media, lead generation software, and simply Googling. LinkedIn is a great tool to use to do your homework on potential prospects. Once you have an understanding of how to follow through with them, you can reach out to them and attempt to set up a meeting.
2. Connect
Other than LinkedIn, you can contact your prospect via email or phone call. You may have to talk to their receptionist or assistant to schedule a time that your prospect is free to talk. When you initially talk to them, make sure to ask open-ended questions. Nothing is more awkward than asking a yes/no question and the conversation comes to an end. This is also important because you never want to assume you know everything about your prospect. The more information you have about them, the better you can leverage that in conversation. When you are connecting with them, make sure you look for where your product can help them. Look for holes in their current processes. Then, show them how they will benefit from using your product. After your first talk with your prospect, set up a time for a longer meeting, where you can go through your product.
3. Research
Before your formal meeting with your prospect, do more research about them and their company. The more knowledge you have on them, the better. Again, you will be able to use this information to your advantage. You can do this through LinkedIn, Sprout Social, and/or a review site like G2 Crowd. You can use their customer's real opinions to find gaps in their current software and show how your product can fix this. It helps to use cases from companies similar to theirs, and how you have helped them drive success. Plus, don't be scared to change some of your tactics based on the business to deliver a unique experience.
4. Present
Next, you will meet with your prospect. Whether it be in-person, a phone call, or a video call, you will be ready to show them how your business can help theirs. You will present to them the unique value they'll experience if they purchase from you. How you are different and better than your competition, and how you will personalize their experience. Personally, I think sales meetings go best when you tell a story to your prospect, with your prospect as the protagonist. Your story needs to describe how you and the prospect will handle the current situation. This will allow your prospect to see themselves in the situation, and how it will improve by using your product.
We enable B2B companies to identify the anonymous businesses that visit their website and personalize their experience. Your sales team can now follow up with the visitors that don't convert, while marketing can personalize your website based on firmographic information to drive up conversion rate.
Start your 14-day free trial today!
5. Handle Objections
During the presentation, or even after, there are going to be objections. Your prospect is spending a lot of time and money with you, of course there are going to be questions or hesitations. You will want to keep your answers positive and honest. If you don't offer something they're looking for, you can say your team is looking into that option for the future. But, the best salespeople will think of the most common objections and answer them throughout their presentation. If they don't answer them in the presentation, they should have a well-rehearsed answer.
6. Close
After you have handled your prospect's objections like a pro, you're one step closer to sealing the deal. Timing is everything when it comes to closing your deal. If you tell them you are going to send them a recap of your presentation an hour after your meeting, and you forget until the next morning, they might not be interested anymore. In addition, it's best to call on Wednesdays and Thursdays. Closing is important because your prospect has decided to go with your solution. This is where you are getting your contracts signed, go through the fine print, and get paid. This is a very exciting time for your team, but just make sure this is not the last time they talk to the customer!
7. Follow Up and Generate Referrals
A lot of companies think their sales cycle ends after they have sold their product. Nope! It shouldn't end until long after they are no longer using your product. As long as they are using your product, you should continue to nurture your relationship with them. In addition, if they don't convert or cancel their service, you should follow up to see how you can prevent this from happening again, or how you can make it right for them. This is because you should always follow up with your customers and check if they are satisfied. This will show them that you truly care about their business, and they will be more likely to continuously use your company. Plus, you can offer them referral codes so you will be able to get more business from them.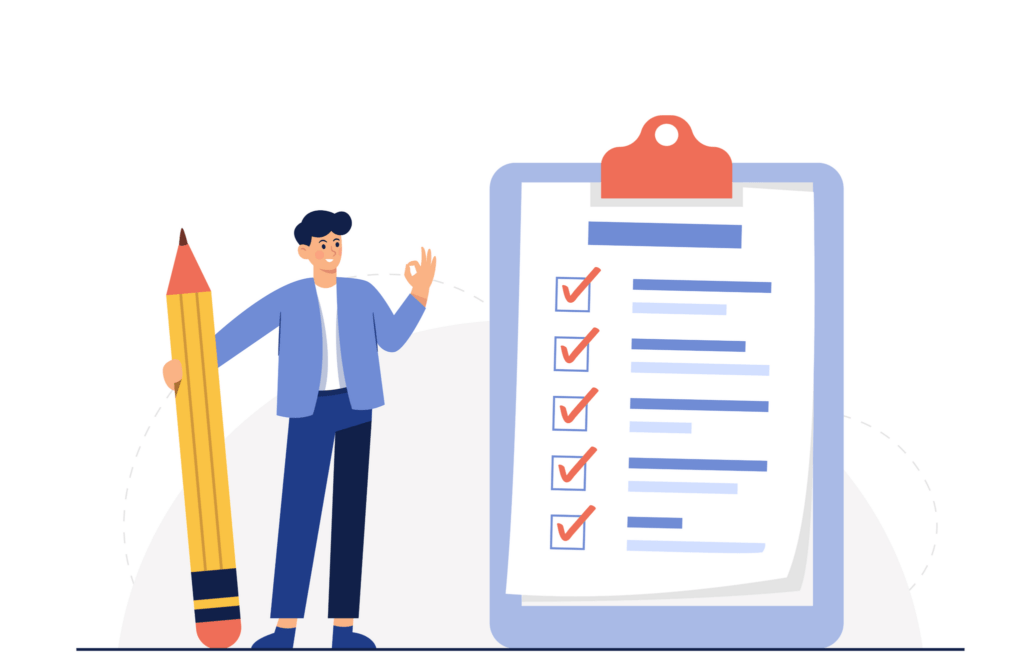 What's Next?
Now that you know how to take your prospect through your B2B sales cycle, what else can you do? The truth is, most companies know about a lot of the holes in their business, so they have most likely researched you or one of your competitors. In fact, B2B buyers can be anywhere between 60% and 90% of the way through their purchase before they ever have contact with the business. A great way to use this to your advantage is to use remarketing on social media. People who have shown an interest in your products online will be served very specific advertisements based on what they have interacted with. Customers who see retargeted ads are 70% more likely to convert on your website.
Wrap Up
Every business has different tactics that they come up with to help guide their customers through their B2B sales cycle. Some may have 3 more steps in their cycle, some may have 10 more. This list is a starting point that B2B businesses should be following. Remember to keep your prospect happy and follow up. Happy selling!