As a B2B sales professional, you're constantly looking for ways to find the right decision maker to reach out to. Contacting the right person at the right time can help you generate an impressive number of conversions. However, we all know that it's not that easy to find the right decision maker at the company you want to target. It can take a lot of trial and error to find their contact information. Not to mention reaching out, and ultimately drive a conversion. Luckily, we've created this list of fool-proof ways you can find the right decision makers in any company.
Who are the "Right Decision Makers"?
You've probably heard of the term "decision maker" before. The definition of a decision maker is the person or people in a company that have the power to make big decisions. If you're trying to sell your product to a company, they would be the one to say yes. But, finding the right decision maker within a company, especially a large company, can be a very difficult task. Often, large companies can have many decision makers. So, you'll want to ensure that you're reaching out to the right decision maker at that company. As an example, if you're selling a marketing software, you want to target the marketing manager at that company. Although a sales manager has the ability to say yes, they may not fully understand what your software has to offer and how they would benefit from using it. So, you need to discover who exactly you need to target at a company.
Create a Persona
The first step in finding the right decision maker is to determine who you want to target. Your company likely has a few different audiences that you target. But, it's essential that you narrow it down even further. Create a persona that describes the needs or problems of your prospects. Along with their title, industry, demographics, and other relevant information. This will help you discover prospective buyers and effectively target them. You may even have a few different personas. You should reach out to each persona slightly differently based on their needs to increase their chances of converting. Keep your persona in mind throughout every step of the process.
Focus On Pain Points
Your persona will have pain points that your company is able to make easier or solve their problem completely. By focusing on the area that they are struggling in, your sales team will have an easier time selling to them. In addition, it could change who you reach out to, and how you reach out to them. Make a note of each persona's pain points, and how your company solves them. In addition, prepare for questions they may have. As an example, you may have a persona that is a marketing manager at a startup, and another persona that is a marketing manager at an enterprise-sized company. Although they have the same title, you will need to make completely different pitches to them because their needs may be completely different.
Gatekeeper
Oftentimes there will be someone in between you and the decision maker. They could be an assistant, administrator, or someone lower down the totem pole. Because you may have to communicate with them prior to the decision maker, they are referred to as a gatekeeper. How you communicate with them could make or break your chances at being passed along to the right person. Although it might take some time, explaining your product, or even providing a demo before they let you discuss your product with the decision maker, it will be well-worth the effort.
Title Doesn't Mean Everything
Initially, you may think that you want to target CEOs, marketing executives, and other individuals with fancy titles. But, this isn't always the case. The problem with reaching out to those that are high up in the company hierarchy is that they probably receive dozens of emails and sales pitches every day. So, there's a good chance your email would just get lost in the shuffle. However, if you send an enticing email to their right hand (wo)man, you might have better luck. You can try reaching out to one or both of them with slightly different emails. And, see where it goes from there.
Research the Company Website
It's very common for salespeople to check out the company website to help qualify them as a prospect. But, it's very common for them to overlook important information that could help them find the right decision makers. Visit the company's "About Us", "Company", or similar pages that would have a list of their employees as well as their title. While they probably don't have their contact information listed there, you can easily use LinkedIn or an email finder to discover their email address. On the other hand, if you're not sure what companies may be relevant to your company, simply Google relevant keywords to try and discover new leads. Then, check out their website and company page to qualify them as a potential lead.
LinkedIn

LinkedIn is one of the best ways to discover the right decision makers in any company. You can easily search for companies, industries, positions, and more. You have the chance to connect with prospects, and start social selling. If you're wanting to find even more decision makers using LinkedIn, LinkedIn Sales Navigator is a fantastic tool. Sales Navigator will help you generate very high quality leads. Leads will match the demographics, industry information, and positions that you set. Sales Navigator can get pretty pricey. But if done right, you can generate an impressive number of prospects and a positive ROI.
Hunter.io

Hunter.io is a great tool to help you discover email addresses of the decision makers at specific companies. Simply pop in the company's URL and they will provide you with names, titles, and email addresses. Sometimes they will not provide you with the email address of the person you're looking for. But, they often provide you with how their company usually builds their email addresses, so you can take your best guess at what the prospect's email address is. Hunter.io is a great asset for B2B companies, especially since they offer a free plan.
Snov.io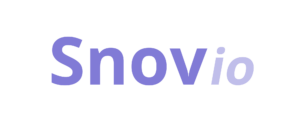 Snov.io works in a similar way to Hunter.io. But, they offer a unique Chrome extension that makes finding contact information just a little easier. When you are on a website researching potential prospects, the handy Snov.io Chrome extension will pop up with email addresses. You can choose to only include managers, HR professionals, marketing team members, sales team members, and other filters. This makes finding the right decision maker just one step easier. Plus, they offer free plans and integrations with your favorite CRM to make your lead generation and follow up tactics seamless.
G2 Crowd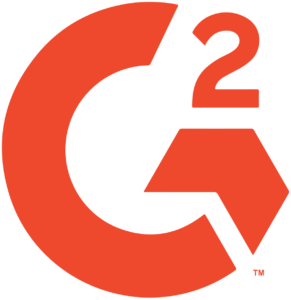 As a B2B company, hopefully you're taking advantage of G2 Crowd. With G2, users can leave your company reviews. On the other hand, you can view your competitor's reviews. Since G2 reviewers can login and post their review using their LinkedIn, you can see the name, industry, and other information about the reviewer. From there, you can connect with them on LinkedIn, or use Hunter.io to find their email address. Since they are reviewing your competitor, you already know that they could be interested in your company. If you're targeting reviewers that left negative reviews, explain how your company would solve their problem. This is a great opportunity to explain your differentiators. If you really want to convert this lead to switch to your company, provide them with an exclusive discount code or promotion. Using G2 is a great way to find highly qualified prospects who may not be happy with their current solution. But, be careful that you're not too pushy and you focus on reviews that are on the more negative side.
Identify Your Website Visitors
A lot of the other tips on this list can take a lot of time as well as trial and error to find the right decision maker at each company. However, with a website visitor identification software, like Visitor Queue, your sales and marketing team can sit back and watch the contact information pour in. Simply add a tracking script to your website, and Visitor Queue will be able to identify the companies that visit your website. Along with their visit information like how they were acquired, pages viewed, and how long they spent on each page. In addition, we can provide your sales team with employee contact information like email addresses, phone numbers, and LinkedIn channels that you can use to reach out and close the deal. Without a doubt, this is the easiest and fastest way to generate leads and find contact information for the right people. Try Visitor Queue for yourself with our 14-day free trial and stop losing leads.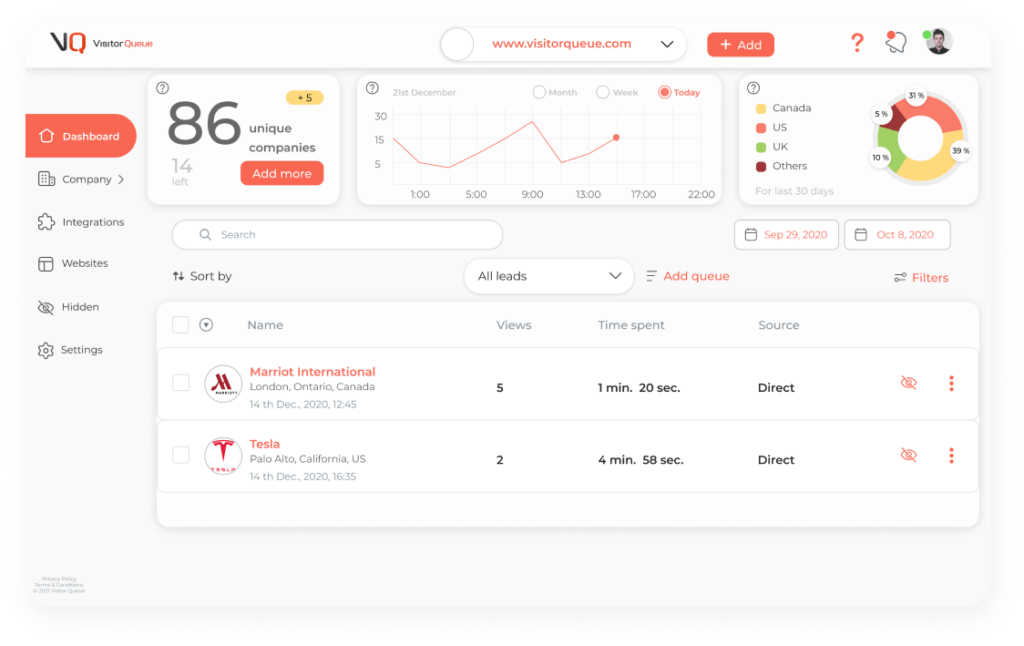 Use Your CRM
When you finally find the contact information for the decision makers, the hard work isn't over yet. When you reach out, you need to stand out from the other emails in their inbox, and make a lasting impression. After you've been able to find the right decision makers, your CRM will help you manage their contact information, send emails, follow up, and help you guide them through your sales funnel. And, you can send contact information directly from your Visitor Queue account to your CRM to make following up even easier. Every company will benefit from a CRM, especially if you are focused on generating new leads. While every CRM has different lead generation and funnel capabilities, your team will be able to stay organized and build better relationships with your prospects.
We enable B2B companies to identify the anonymous businesses that visit their website and personalize their experience. Your sales team can now follow up with the visitors that don't convert, while marketing can personalize your website based on firmographic information to drive up conversion rate.
Start your 14-day free trial today!
Send a Personalized Demo
Like I mentioned before, you want your emails to make a lasting impression. One of the best ways to do this is to send your prospects a personalized interactive demo. An interactive demo will walk your prospects through your software with pop ups, images, video clips, and other tools that will help them understand how they would use your software on a daily basis. Personalize the demo to include key information relevant to their company, stats, add their employees as users, and use cases to help them envision using your product. Best of all, you don't need any coding experience to create and customize the personalized demos. If creating interactive demos sounds enticing, check out this article to learn more.
Final Words
Finding the right decision makers in any company is a difficult task. But, as a salesperson you are responsible for finding relevant leads, and reaching out to them in hopes of converting them to a paying customer. Hopefully you were able to learn a few new ways that you can generate highly qualified leads and find the right decision makers in any company. If you have any questions about how Visitor Queue can identify your website visitors and provide you with exclusive contact information, don't hesitate to reach out.