Over 90% of B2B enterprise marketers use content marketing. The value of content marketing is easy to see. But, not every company utilizes their content marketing for their B2B sales team. Where most of us overlook the usefulness is the strategic application, it can serve the sales team. Creating and leveraging content can qualify leads quicker and shorten the sales cycle for your sales team. This allows them to focus on closing more deals and working more efficiently. Yet, a large percentage of B2B enterprise companies have not adopted this application. Before we go over how content marketing can benefit your sales team, let's quickly go over what content marketing even is.
What is Content Marketing?
You probably hear your marketing team talking about content this and content that, but as a salesperson, you may not be familiar with what content marketing is. And, to use content marketing in your sales strategy, you should understand the basics. Essentially, content marketing is the process of creating, editing, and distributing images, blog articles, videos, and more online. If you scroll through a company's LinkedIn page, you'll see various types of content that they have posted. Every type of content has a different purpose and targeted at a specific audience.
1. Don't Leave Me Hanging
We have all seen our sales team in action or heard them on calls. They all face similar objections over and over again. And are always on the hunt for a new way to approach leads. Now it is time for the marketing department to help the sales team through the creation of content. This way, your sales team can link your clients to this content, and other articles like it, to validate their response.
Customers will see these articles written by your team and know that you genuinely see their concerns and are working towards addressing them. This act will build trust between you and the customer as well as speed up the sales cycle by putting their objections to rest sooner.
2. Once Upon A Time
Utilizing storytelling into your content marketing can benefit your B2B sales team as well as your marketing team. By using storytelling in your blogs, articles, and general marketing strategies, you can hook in the customer earlier and more in-depth. Customers can connect with aspects of your story and get on board with why you are doing something instead of just buying what you do. When writing your story to convey your message to customers, ensure the sales team is on board with the story. This will ensure they can continue to the next chapter with the customer. There is a delicate balance of creating a more enticing story, but keeping it simple and to the point, the customer will want to continue reading.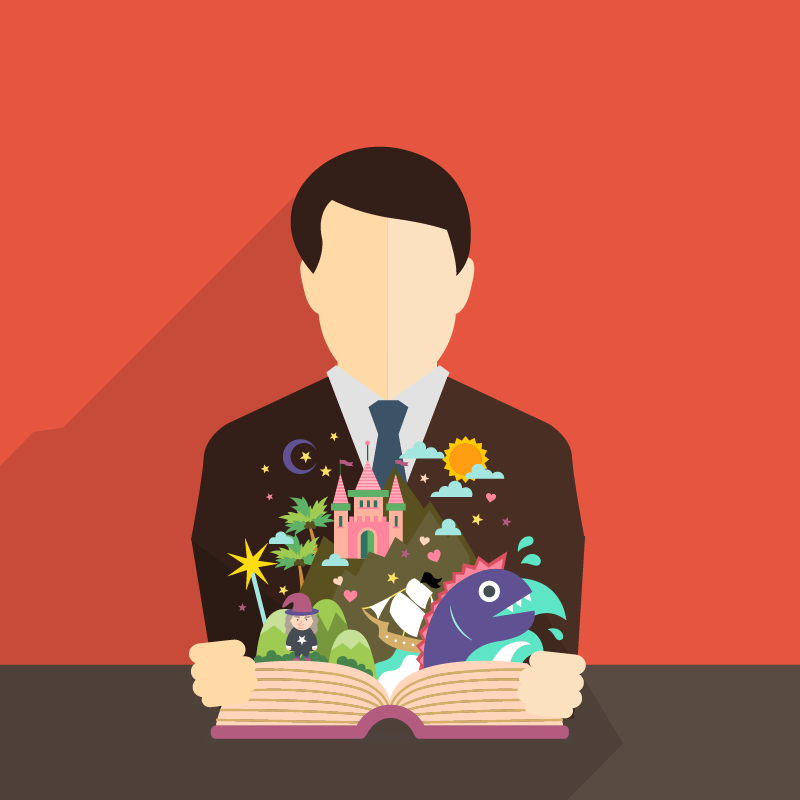 3. Love at First Click
The first click is the hardest to get, isn't that the truth. We create this fabulous website and spend hours on every detail to only sit there and wait for that knight in shining armor to come along and view it. Once the first click does happen, though, all your stress melts away. No more endless nights refreshing your Google Analytics to see if you have views and potential customers. Now you can use your marketing tools such as remarketing to make sure you can stay in their view, so they don't forget.
But How?
While your marketing tools are doing their job, your sales team can utilize an anonymous website identification tool such as Visitor Queue. Visitor Queue is an advanced B2B lead generation software that identifies the name, contact details, and user data of the businesses that visit your website. Your sales team can utilize this software by following up with the lead on the appropriate channel with more information about their visit.
Why?
If the customer was viewing a specific piece of content, don't be afraid to follow up with that customer and include information from the content. This will allow for a more natural conversation to develop as you are talking to something they are familiar with and interested in.
We enable B2B companies to identify the anonymous businesses that visit their website and personalize their experience. Your sales team can now follow up with the visitors that don't convert, while marketing can personalize your website based on firmographic information to drive up conversion rate.
Start your 14-day free trial today!
4. Play Nice You Two
From the outside looking in, you would think the marketing and sales team would be the best of friends. This, unfortunately, is not always the case; more times than not, these two teams are separated much more than they should be. You would think the ones creating all the content to get the customers coming in would be tight-knit with those who then talk to the customers so that it is a clear, concise message.
It has never been more critical to ensure the marketers are plugged into what's happening on the ground level so that the message can reiterate that. As well as the sales team knows what messages are being sent out so that they understand what customers may say when approached and how to more effectively convert that lead. If you know that your marketing and sales teams butt heads, check out this article for tips on how to help the two teams seamlessly work together.
5. Do you take them as a Strategic Partner? …I Do
By utilizing strategic partnerships to leverage different aspects of the business to best appeal and serve customers, you will create a deeper understanding of what your customers need and want. Implementing content marketing for sales strategies can be a compelling way for your sales team to operate more efficiently. Still, for this to happen, they will have to buy into what you are doing and fully understand.
6. Look Out Below
Be sure to tell your sales team of any new content coming so that they can be sure to inform themselves on the topic and information in the article. This will help them discuss with customers and talk to the data. Without the proper information, you will find your sales team scrambling or blindsided when a customer comes to them with questions or just a follow-up based on the content they read, and they are not adequately informed. Do the polite thing and keep everyone in the organization in the loop… Or at the very least, the sales team.
7. Where's Waldo?
Most importantly, make sure they know where to go for new content so that they are not stumbling looking for it when speaking to a customer. Whether you send the links for the content posted or reminders that new content is coming and everyone is aware where this content is going to be. In regards to your own blog, everyone should know where this is and when posting will take place (as a posting schedule should be in place), but when it comes to third-party guest posts, be sure to pass the location along.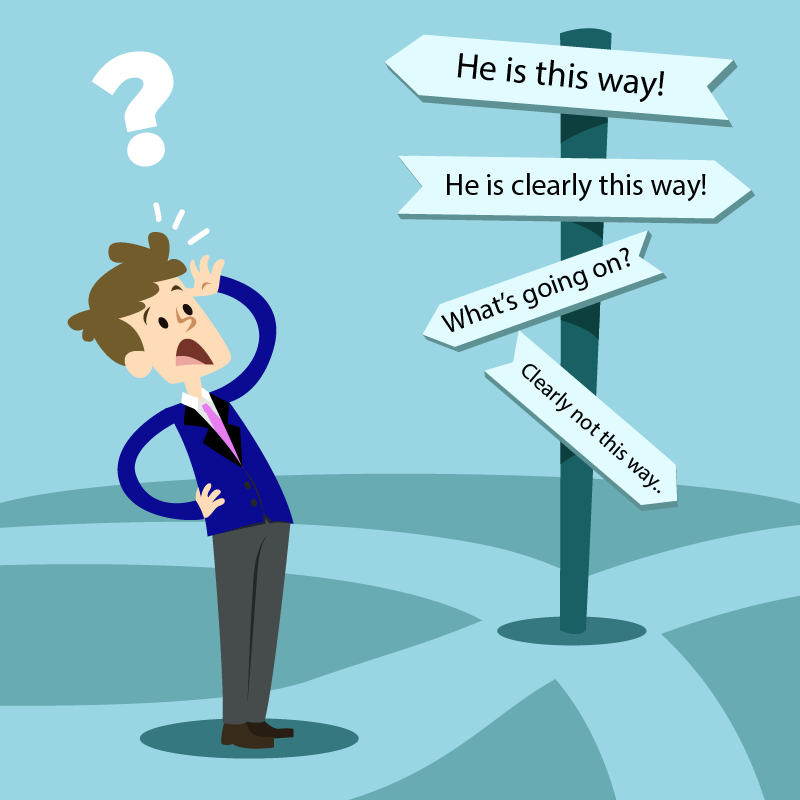 8. Hey"¦ Hey"¦ What's up?
Not only should you inform them of new content, but you should be asking them frequently about any new ideas on content pieces, they are on your front lines, trust them. When new content comes out and customers talk to the sales team about the content, there will be a theme of questions, comments, or concerns and your sales team will be able to relay this information to you. With this information, you can ensure that your content in the future keeps these points clear and can directly speak to the concerns of customers. Just be careful when you talk to your sales team, keep your wallet close, or else you might find yourself with some new products.
So… Now what?
Now, I am sure you are staring at the screen and the fact that this post is almost done but not fully knowing how to implement this strategy, wondering, "How do I get started creating and distributing this content?". But, don't worry, I do not plan on dropping this idea off on your doorstep and running away. There are many ways you can slowly implement these tactics into your day-to-day operations until you can shift over to a full overhaul. In addition, I left a few easter eggs through this article that will take you to these tactics. I would say happy hunting, but the links are in red, not much of a hunt.