As I am sure you are aware, it can be difficult to choose the best CRM for you and your team. The long journey from prospect to a successfully converted customer is not easy. This is why choosing the right software is so essential. Tools can drastically improve your team's workflow and can make the journey from prospect to customer easier and faster. Investing your time and money in the wrong tool can be costly. It takes time to integrate new software into your tool chest and train your team on how to use it. This is why Pipedrive vs Hubspot is such an important battle.
Some may think that their teams are not quite large enough to utilize a CRM. What you may not know is that about 90% of businesses operating with at least 10 employees are now leveraging a CRM. Although, of those companies that are using CRM tools, only 45% are fully capitalizing on their CRM tools. A lot of this has to do with teams not finding and choosing the right tool and choosing tools that have the functionality they do not need. 
To make this comparison a little easier to comprehend, we have split up the comparison into five different categories. Ease of use, pipeline management, email integration, support, and pricing.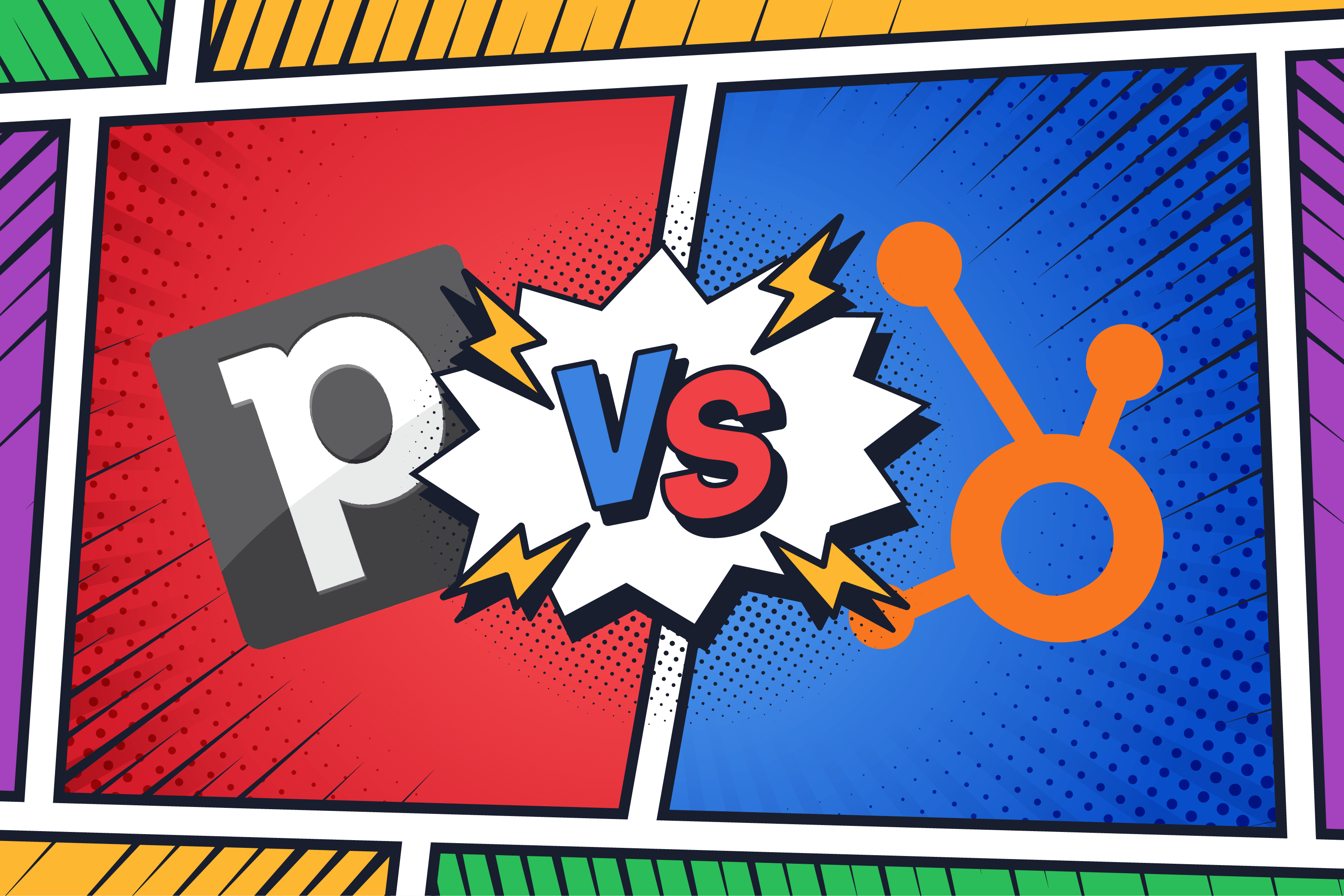 Ease of Use
Setting up a new CRM tool can be challenging, regardless of the experience you have with CRM platforms. The shallower the learning curve, the better. Regardless of your business, no one can deny that having a faster implementation is a good thing. This can be a tipping point in Pipedrive vs. Hubspot.
HubSpot
First, HubSpot offers a good balance between user-friendliness and horsepower. Their easy-to-use interface offers plenty of customization to ensure it works with your team's flow. They also offers a helpful walkthrough of the software before you use the tool to get you used to navigate. HubSpot makes locating all the information you need a pain free event so that your team can organize their dashboard the way they want. 
Pipedrive
Pipedrive also offers a wide variety of customization within their interface to ensure ease of use. They do not overwhelm you with options and make it a more streamlined event. Although they may have fewer options than HubSpot, this may be a plus to some companies. As they may not need the extensive list of customizable options and only require the necessities.
Pipeline Management
As CRM tools focus on making prospecting easier for you and your team and allowing them to store, find, and use their information in the easiest way possible, pipeline management is a crucial aspect when considering Pipedrive vs Hubspot.
HubSpot
As mentioned, HubSpot allows for a completely customizable dashboard. It gives you a number of templates (lead generation, sales opportunity, sales manager, etc.) or you can build your own experience from scratch. You can then choose how you would like this information to be displayed in as many or as few reports as desired. With it's deals pipeline, you can edit the columns displayed to show the information you want to see and find information faster.
Pipedrive
Pipedrive has a similar customizable dashboard and pipeline view. You have the ability to create and customize your view of your prospects and create your workflow to how you like and how your team performs best. Pipedrive may not have as many pre-made templates, but they do allow you to get working more quickly out of the box for smaller teams. Companies that do not have such a large team may not have the time to spend creating all of these custom dashboards and need a tool that works from day one. Customize Pipedrive as you go to tweak your data to exactly how you want.
Email Integration
In the business world, we are currently living in, integrations are king. And nothing is more important (to some businesses) than the ability to connect your email account so that you can do your reach out from one tool. Lets see who prevails in this Pipedrive vs Hubspot.
HubSpot
First up, HubSpot allows you to connect to your Gmail and Outlook on its free plan and their "conversations inbox" is a shared inbox where all sales agents can see the queries coming in. This helps everyone stay in the loop and keep on top of leads. They also provide a number of email templates you can use in order to save time in your follow up. Also, as it caters to not only sales teams, but also marketers, their free plan allows for 2000 promotional emails a month. 
Pipedrive
Pipedrive allows you to connect to any email client you want to use, but, in order to do this, you will need to be on their advanced plan or higher. Not only does Pipedrive also provide multiple email templates, but it also allows for large group emails. This allows you to send the same email to up to 100 contacts at once. Then once the emails are sent, you can use their email tracking software to see who has opened your email and whether they have clicked on the link.
We enable B2B companies to identify the anonymous businesses that visit their website and personalize their experience. Your sales team can now follow up with the visitors that don't convert, while marketing can personalize your website based on firmographic information to drive up conversion rate.
Start your 14-day free trial today!
Support
One of the most crucial aspects of Pipedrive vs Hubspot is its support. Without good support, it can be frustrating when you are running into an issue. This does not necessarily have to be a 24/7 support team to call. This could mean good training at the beginning, resources available online (walkthroughs, guides, videos, etc.), fast responding teams, etc.
HubSpot
They have free users have access to the HubSpot Community where they will have access to all kinds of content to help them troubleshoot or find answers. But, in order to gain access to in-app and email support, they will need to upgrade to the starter pack. Then, upgrading to the professional plan gains them access to their phone support. One strength their is its depth of online resources. This archive of free courses, ebooks, articles, and more will be able to give you the help you need, not only for their tool but other aspects of marketing and sales.
Pipedrive
Pipedrive provides support via live chat and email around the clock on all plans. They also provide a large online bank of courses, articles, guides, etc. to help your team in times of need. Their online community is very active. Theyand ensures that information is not only up to date, but also very helpful and easy to find.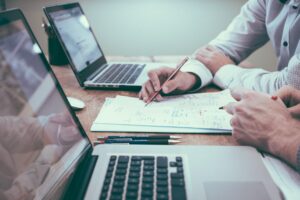 Pricing
Pricing, in a perfect world, is not a category that should solely make the choice for you. But, should be another category to weigh pros and cons. But, pricing is extremely important as some businesses do not have as much money to spend as others. Or, some tools may have loads of features that you might not necessarily use, thus making the tool more expensive and not necessarily worth the purchase for you.
HubSpot
HubSpot's pricing structure is not necessarily the easiest to understand. They have multiple packages for each section of their tool. After selecting a few of these you can be in over your head quickly. With different sections like sales, marketing, customer service, and then different plans within each of those sections it can be difficult to choose. It does allow you to customize your purchase but can make it stressful when you see the final number appear.
Pipedrive
Pipedrive is much easier to understand. Their plans are based on the features you require and the price per user. All plans come with unlimited contacts so you don't have to worry about running out anytime soon. With Pipedrive's easy to follow 5 tier subscription plans it is easy to choose the plan that is right for you and your team. Easily see what features come with that plan, and see what the cost is per user. Allowing you to make an informed decision easily and not necessarily need to contact a sales rep for questions.
Who Wins Pipedrive vs Hubspot?
As with every tool (not just Pipedrive vs Hubspot), there are numerous pros and cons and it can be difficult. At times it's overwhelming to choose a new tool. This is why when you are searching for a new CRM (or any tool) you should have a list of features you believe are most important to your team. That way when you are searching through your options you can check the features each tool provides.
Then, write down the price of having those features. This will allow you to see what you might be getting into and where the most value may lie for you and your team. It also may open your eyes up to features you didn't think of. Or, it may make you rethink which features are crucial to your team, and what features may just be nice to have. Both of these tools are great options, and I'm sure you will be happy with either!