The vibrations of 2022 will be felt for years to come as the business and marketing landscape has been altered drastically. In the coming years, brands face a whole new terrain of behaviour from consumers that will shape marketing strategies that no one thought of before. No year will feel this change as much as the year we are currently in, 2024. As teams start to look at what happened last year and try to navigate through any old notes they have, they are thinking about what to do for this year based on recent marketing trends.
 Everything is different now. This means digital marketers have to completely change how they think and the approaches they take to reach their audience. Not only do we need to rethink how we reach our audience, our audience is rethinking how they interact with companies. It is a new world for everyone and we can expect a lot of testing and changing initiatives as we move forward. Hopefully to help, here are some marketing trends to look out for in 2024.
SEO
As we all know, SEO is an essential part of a successful marketing strategy. And, it's no surprise that SEO will continue to be important in 2024. SEO will always be free, and an easy way to increase your website traffic. Because of this, we have listed a few SEO marketing trends to look out for.
Featured Snippet
Appearing as high up in the Google search has always been the goal at the top of the mountain. In the past, there have been different ways of achieving this. Whether it was from the shopping results, featured YouTube videos, sponsored content, etc. There is another way to reach this goal and it is one many are seeking. The featured snippet is a great way to get in front of your audience at the beginning of the search results. This way you can get more of your information in front of the searcher before they even click and entice them to click on your link.
This does present a unique problem though if your audience can get information without clicking on a link, how do you get your brand in front of them? This is a challenge we all face. To provide enough information that the searcher finds it useful but not quite enough information that they want to click on your result for the rest.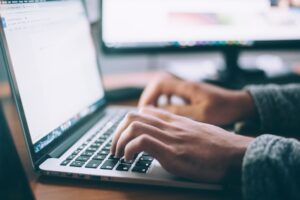 Voice Search
Voice search is the next frontier for SEO as more and more users prefer to talk into their search bars instead of type. Whether they are using a voice-activated AI assistant on their computers or mobile devices (Sire, Google, Bixby, etc.) or they are using the listen to function on Google search. It is becoming increasingly important to optimize your search results for voice searching. SEO experts are seeing that voice searches are yielding different results than text searching is. 2024 will be kicking the roof off of this market share and we will be seeing more information on why this is happening and how to optimize further. 
Image Search
Thanks to Google Lens (Google's image-recognition AI algorithm) search engine optimization is moving out of the domain of words and into pictures and videos. We can see this in the overwhelming amount of content that is moving from text to images and videos. Google's ability to reverse and image search was just the beginning. Users can now enter images into Google to obtain various different contexts. Users can snap a picture of a plant and enter this image into a search to find out whether this plant is poisonous. Or, users can enter a friend's Instagram picture into a search result and geo-target where the image was to satisfy their FOMO (fear of missing out). This ability to image search is another stream of traffic for digital marketers to hack to insert their brand.
We enable B2B companies to identify the anonymous businesses that visit their website and personalize their experience. Your sales team can now follow up with the visitors that don't convert, while marketing can personalize your website based on firmographic information to drive up conversion rate.
Start your 14-day free trial today!
Customer Segmentation
Customer segmentation is nothing new, but we do plan to expand how we do this to new heights in 2024. As big tech companies such as Google and Facebook have so much data on their users they understand them on a deeper level than we ever could. With this amount of data and in-depth analysis, manual segmentation is becoming obsolete. New ad algorithms can micro-segment your perfect audience. The end goal with all of this is of course to increase customer retention, lower ad costs, and a higher customer lifetime value. This does not only benefit you as the business, but also the customer. Now customers will find the brands and products they are looking for based on what we know about them. 
Shop On Social
One of the big marketing trends of 2022 was the increase in social media purchases and the number of products that were offered. I'm sure we are all guilty of purchasing at least one thing off an Instagram sponsored post. I know I am, and then some. We are expecting social media to explode into the realm of eCommerce. Especially with the ease of integrations allows users to complete a purchase without having to leave the app. It has yet to be seen but we expect there will be brands that emerge that will sell exclusively on social media. We will wait and see what comes of that prediction this year.
Interactive Demos
Interactive demos are a relatively new technology for B2B companies. But, it's quickly beginning to take over the B2B industry by storm. With the help of a demo software you can easily create beautiful interactive demos of your software, to help prospects envision what it's like to use your software. You have the ability to personalize demos with your prospect's logo, employees as users, and other key data points, or create a master demo to embed on your website. The options are truly limitless with a demo software, and your marketing and sales teams will quickly see an ROI.
Ad-Blockers
There is a good chance that those of you who are reading this currently have a form of an ad blocker on your computer. I don't blame you, on some sites they can be quite intrusive, but this does cut off a significant source of revenue for brands. This won't affect everyone on every traffic stream, but enough marketers feel that pinch. Now, we all know what will happen next. Marketers will find a way around these ad blockers, then the blocker will fill these holes, and so it goes on. Forget being a hacker, if you like finding holes in security, become a digital marketer in 2024. 
The Day Of The Ephemeral
Snapchat has pioneered the idea of ephemeral content (content that only lasts for a set period of time). Snapchat alone creates 1 million Snaps per day. Other platforms have created the ability to create this type of content such as Instagram stories. Consumers devour this type of content. Marketers moving into 2024 will need to get creative in order to tap into this type of consumer attention. The disadvantage of this type of content marketing is that it cannot be reused, making it harder to automate and constantly create unique content. But, with the recent drive and popularity of ephemeral content, it cannot be ignored.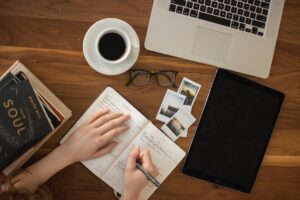 Values Messaging
With the global turmoil we have recently gone through, the public is becoming more and more concerned about the values of the companies they do business with. As we have all seen in the news, this does not just stop at where companies stand on recycling, manufacturing, etc. This has now extended into racial and gender identity, politics, and traditional values. Rather than straddling the line and trying to please everyone, we expect companies to take a side and stand for what they believe in. This may put concerns in some customers, but it is safer for brands, in the long run, to wear their values on their sleeves.
Website Personalization
We've saved the best marketing trend for last. We foresee that website personalization is going to be one of the biggest trends for 2024. This is because it allows a company to easily differentiate from its competitors and stand out from the crowd. What is website personalization you ask? Well, website personalization is the process of tailoring the view of your website landing pages based on the website visitor's geographic location, industry, and even their company name. You can choose to show them specific case studies, use cases, and FAQs specific to their needs. Website personalization can increase your conversions and decrease your bounce rate, a marketer's dream, am I right? To start personalizing your website, start a 14-day free trial with Visitor Queue. Generate 10-20% more revenue and stand out from your competition.
Wrap Up
As we all navigate further into 2024 we will have to continue to test new marketing initiatives, keep an eye on new trends, and constantly be thinking out of the box. The world was spun on its head last year, and we are still trying to stop being dizzy, but once this happens we will have a better understanding of where to put our first foot. Then after that, we will have to start walking before we can run. 
These changes are not overnight, but they do need to start being made sooner rather than later. You and your team should have already been in discussions about what the next move is and where to allocate resources. These trends should be some of the top priorities and you should thoroughly research and test these marketing trends. Ensure that you have the metrics you wish to track readily available so you can constantly be tracking and making adjustments.