We all know that finding qualified prospects is not easy. But, it's essential for our businesses to generate revenue. That's where prospect identification comes into play. The process of prospect identification involves discovering potential customers who align with your target audience and may be interested in what your company has to offer. Before we jump right into how to start identifying prospects, let's define what it even is.
What is Prospect Identification?
As the name implies prospect identification refers to the process of identifying potential customers that are a good fit for your offerings. It involved gathering information, analyzing data, and determining which leads have the highest probability of converting into paying customers. As you can see, knowing and understanding your target audience is essential if you are going to discover the highest quality prospects and leads.
Why is Prospect Identification Important for B2B Companies?
For B2B companies, identifying the right prospects is essential. Especially since we have much longer and more complex sales funnels than B2C companies. By identifying prospects, you can have higher conversion rates, generate more revenue, and better personalize your customer's experiences.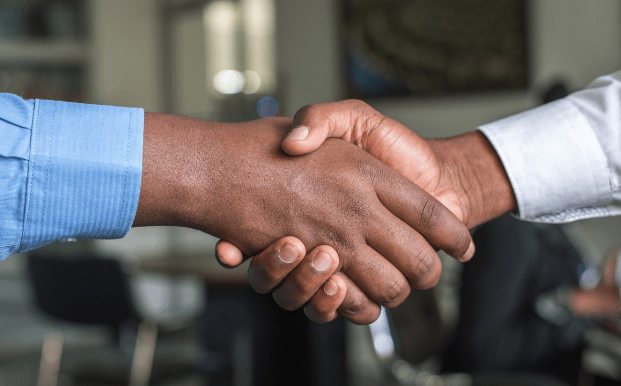 Getting Started with Prospect Identification
Now that you know the what and the why of prospect identification, let's jump into how you can start identifying your prospects.
Define Your Ideal Customer Profile
As I have touched on before, it's very important to know who you are trying to reach. That's why the very first step is to define your ideal customer profile, or ICP. Essentially, ICP refers to a detailed description of the type of companies that are most likely to benefit from your products or services. When you create your ICP, consider the industry, company size, location, demographics, and challenges that they are facing. If you want to learn more about ICP marketing, check out this article, What is ICP Marketing With Examples. Once you have a clear ICP in mind, you can begin your prospecting efforts.
Analyze Your Existing Customer Base
Your current customers are a valuable source of information. You can dig through your data to identify trends and patterns among them. Look for common industries, company sizes, or geographic locations that you can use to your advantage. This can reveal valuable information about who your ideal prospects might be, and give you ideas on what areas to target with both your prospect identification and other marketing efforts.
Inbound Lead Generation & Content Marketing
Creating high-quality and informative content that addresses the pain points of your target audience can attract potential prospects to your website. Utilizing strategies like blogging, whitepapers, eBooks, and other pieces of gated content can position your company as an industry thought leader. By capturing leads through gated content, you can identify and nurture prospects who have expressed interest in your offerings.
Website Visitor Identification
In Google Analytics, you probably see tons of traffic but have no way to find out who they were. With the help of Visitor Queue, you can discover the anonymous companies that visit your website. By adding the Visitor Queue tracking script to your website, you can see what companies land on your website, how they got there, what pages they viewed, and for how long. You can also find out valuable information like what industry they are in, how many employees they have, and more. In addition, you can gain access to employee contact information like email addresses, phone numbers, and links to their LinkedIn channels. This can help you qualify your website visitors, and reach out to them all at once. Start your 14-day free trial of Visitor Queue today.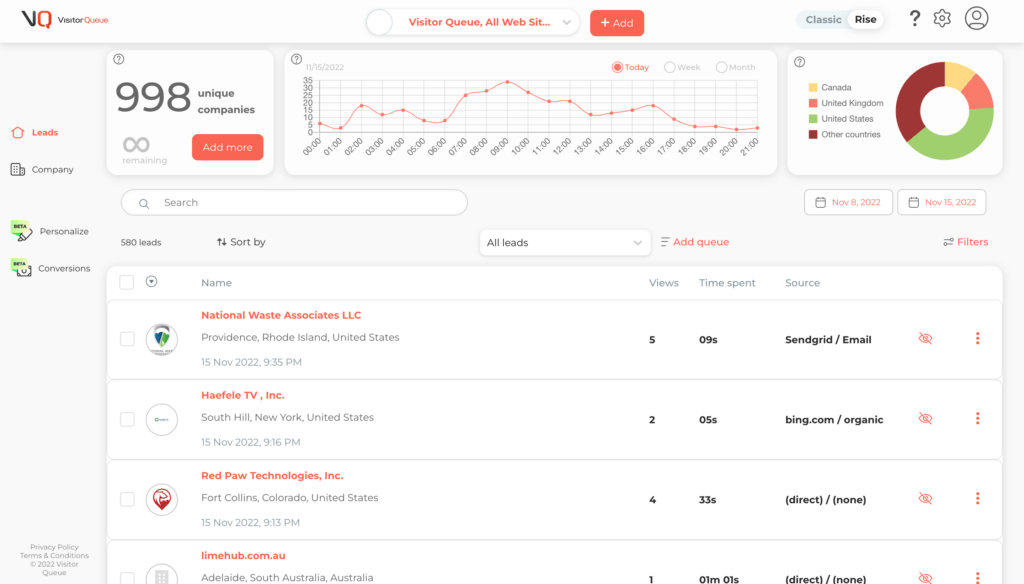 LinkedIn
LinkedIn is one of the best ways to identify prospects. This is because you can use the information in your ICP to find companies and employees that align with what you're looking for. You can search for specific industries, company sizes, geographic locations, and more on LinkedIn to discover potential prospects. You can use ad campaigns, LinkedIn Sales Navigator, or even Hunter to discover their email addresses and reach out. On the other hand, if you're not ready to directly reach out, try sending them a connection invite and start engaging with their content.
Cold Outreach and Email Marketing
While cold outreach requires some planning, it can be helpful for prospect identification. Generate email addresses with Hunter, Visitor Queue, LinkedIn, or other tools, and add them to your CRM for personalized follow-ups. Craft compelling email campaigns that resonate with your target audience, addressing their specific pain points, and offering solutions to those pain points. While these cold outreach emails may have high unsubscribe rates and low open rates, they can help you find new and qualified prospects.
We enable B2B companies to identify the anonymous businesses that visit their website and personalize their experience. Your sales team can now follow up with the visitors that don't convert, while marketing can personalize your website based on firmographic information to drive up conversion rate.
Start your 14-day free trial today!
Personalize Your Website
Understanding your ICP and knowing this much information about their companies can help you in more ways than just outreach. It can also help you personalize your website for specific industries, geographic locations, and other firmographic factors. This gives you the ability to show your website visitors a tailored view of your landing pages based on firmographic information. After all, SMBs don't resonate with the same content as enterprise companies. Website personalization can dramatically improve your conversion rate and earn you an impressive ROI. If you want to learn more about website personalization, take a look at Personalizing Your Website Content: A How-To Guide.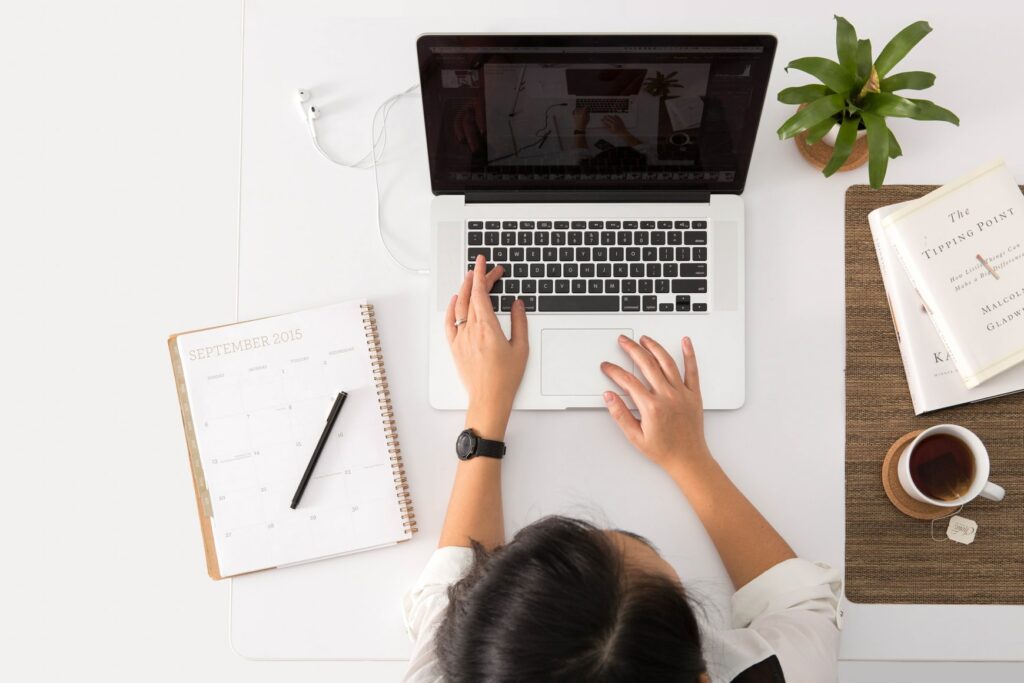 Final Words
As you can see, there are a number of ways that you can identify your prospects. Identifying prospects can help speed up your sales cycle and help you learn more about your ideal customer profile. This can then help you better frame your other marketing and sales initiatives, driving growth and revenue for your company. As always, if you have any questions about Visitor Queue, don't hesitate to reach out to our team.