Email may be the most convenient way to follow up with a prospect after an initial intro, demo, sales call, etc. However, there is one significant drawback to email follow-up. How do you stop your email from getting lost in the sea of emails received daily? Well, as I am sure you have guessed, we have some suggestions on how you can make sure this doesn't happen to you.
Now if you have made it to the point where you have successfully contacted your prospect and have had a conversation with them, you are over the first hurdle. This doesn't mean that since they have spoken to you once, they are going to answer the next means of communication. The odds are much higher, but they are not 100%. If you follow up with someone in a poor or effortless manner, there is a good chance you will make it to their trash bin quite quickly. So, how do you make sure your prospects read and reply to your follow-up?
Email templates can be a great way to ensure your follow-up email is grammatically correct, hits all the points you need to hit, and is clean and concise. Everyone knows that winging it can come with its drawbacks, and the same goes for writing an email quickly. The key is to not make it look or sound like a template. That can be just as bad, if not worse. We have all received those template emails (probably daily), and all know how bad they can be. You don't want to be that person because they usually hit the trash before they are opened.
Where To Start?
One thing that all salespeople need to remember is that a prospect will buy when they are ready to buy. Any pushing or pressure may scare off prospects if they are not close enough to that final purchasing decision. Although, there are hot leads that will spend a minimal amount of time considering the offering before they make a purchase. This type of customer will only make up for a very low percentage of your sales. Real sales happen with cold or warm leads, and this is when your skills need to shine.
There are a few key guidelines that salespeople should follow when they are following up with these leads.
You need a system or software, like a CRM in order to prevent duplicate emails or spamming your prospects. This way you can see all the data on the prospect and schedule follow-ups accordingly.
Patience will be rewarded, as you play the long game and follow up consistently but not too frequently to spam them.
Ensure sales and marketing are aligned and have clear roles during the follow-up.
While these may seem straightforward, many companies can struggle with aligning their sales and marketing teams. However, this is one of the most important points. Many of us have experienced a time when we have been going through our purchasing process and experienced a disconnect. When you go through the marketing material and by the time you get to make the purchase with a rep it's like everything has changed. You want this process to be seamless for your prospects so it goes smoothly and efficiently for both you and them
We enable B2B companies to identify the anonymous businesses that visit their website and personalize their experience. Your sales team can now follow up with the visitors that don't convert, while marketing can personalize your website based on firmographic information to drive up conversion rate.
Start your 14-day free trial today!
Now, The Emails
Once you have your foundation set, your sales and marketing teams in place, and a clear plan, you can start creating your follow-up email templates. The first thing you need to remember when you are preparing to craft your follow-up emails is. Although you may be thinking about your prospects, they are probably not thinking about you. This means that they may need a slight reminder of what you previously spoke about or your offering. Not only do you need to remind them regularly, but you also need to have well-thought-out intervals.
You will want to make the first follow-up shortly after your initial meet. Typically 1-2 days after is the ideal time. Don't forget to remind the prospect of who you are and propose or request the next step. The tricky bit comes further down the road. This next part is best navigated with some detailed knowledge on your part about your prospects. Do you know the typical purchase cycle timeline? Is there budgeting or procurement that is needed on your prospect's end? Do they need to meet with their team and if so, when? All of these will factor in when you should follow up with them next. This is why scheduling follow-up emails based on time doesn't always work and may lead your prospects to feel that they're being spammed.
Now let's get to the part you came for, the emails.
Email Templates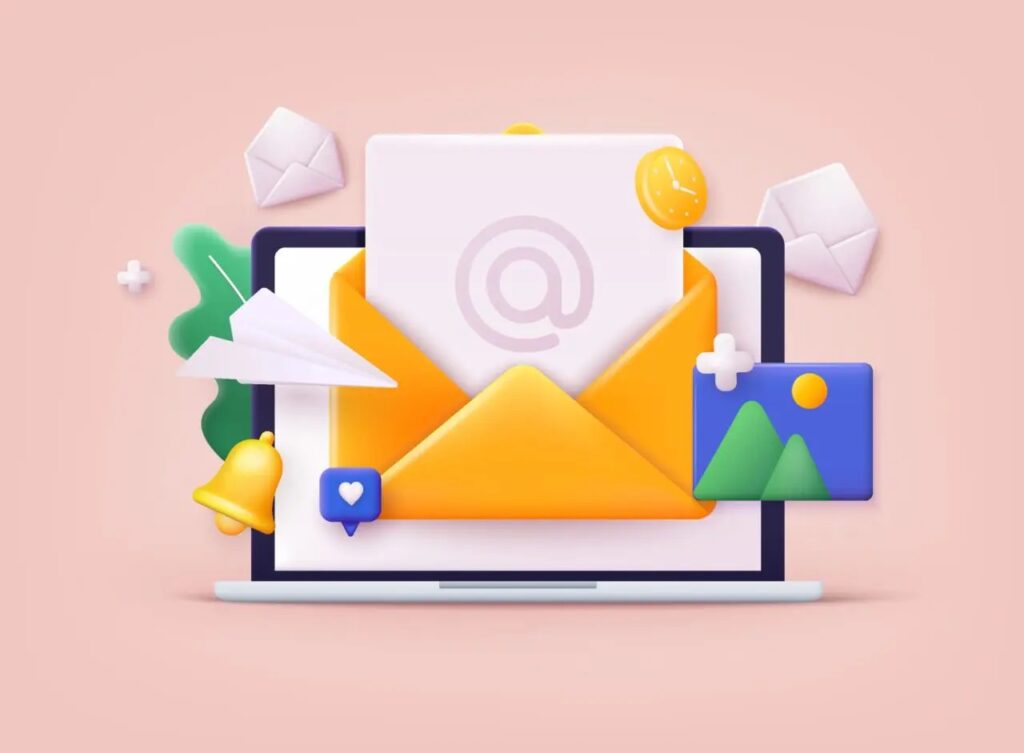 Are You Ready For A Follow-up?
~ [Name],
I am writing to thank you for your time the other day and to find out how you would like to move forward with our conversation.
Please let me know if you have any questions or concerns.
[Signature] ~
Of course, there could be some information in there that I have not included because it's based on your conversation. It's always important to add a personal detail about your meeting or maybe ask them about something you talked about. Adding personal details in any email follow-up can be the crucial touch to make it feel personal enough to them.
Information You Requested
~ Hi [Name],
I really enjoyed our conversation the other day (earlier today, etc.) and learning more about [Company Name].
As promised, here is the information I was gathering for you (an answer to that question you had, etc.). I have also attached additional information that is relevant (if applicable).
Please let me know when you have had a chance to review the information and would like to discuss it further. Also, if you have any questions or concerns please let me know as I am happy to help.
[Signature]~
One of the big falling-off points for prospects is when they are waiting for the rep to gather information about a question they had or just additional information. Sometimes reps can take too long or not get back to them at all. This is an easy way to lose a prospect, but also, an easy way to strengthen a relationship with a prospect. Ensure that you give them an appropriate time frame when you can get this information and be sure to send it in a timely manner.
Do You Want More Information?
~ Hi [Name],
I trust that you have had the opportunity to read my previous email and review the information (try and be specific – about the API documentation) I sent over. So I figured I would check in with you to see if you had any other questions I can help with.
Please let me know if you have any additional or new thoughts on my original proposal, or have any questions or concerns. I am happy to help.
When would it suit you best for a quick conversation?
[Signature] ~
This type of email unfortunately can sound very scripted and can put some people off as they may assume it is auto-generated and sent. It is important to add in information about your previous conversations or information you have previously sent over. This way, they can respond and address their concerns (if any) about the conversation or documents.
A Few Things You May Not Know About [Company Name]
~ Hi [Name],
I sent you an email a few days ago with some additional information about [Company Name] and how I think this may further help you and [Their Company Name].
As we talked about when we first spoke (information you mentioned on the first call). But, did you know that our clients report (sales stats, success metrics, etc.) We also have onboarding training and offer discounts (if applicable and any additional services or discounts offered).
If you would like to hear about this in more detail, please let me know. I am happy to go over any questions that you or anyone on your team may have.
I look forward to hearing from you.
[Signiture] ~
This is a great way to get any relevant information on additional services or features you may have as well as mentioning any discount you may be able to offer. Not to mention, you can bring your previous conversation to the top of mind with your original offering in your first conversation. As I mentioned before, you may be thinking about them but they more than likely are not thinking about you and need to be reminded.
Wrap Up
As you can see there are various ways you can send email follow-ups. It is greatly dependent on the situation and the pre-existing relationship between you and the person you are contacting. The most important factor is to make it personal enough that it does not sound like a form email. Form emails are a great way to end up in the trash never responded to. This is not to say that every single email you write has to be unique and written yourself from scratch. But as you can see in the templates above, there is room for personalization. This personalization paired with an appropriate sentiment will be enough to have the receiver feeling as if you wrote it especially for them. This is not a one size fits all solution and tweaks will have to be made but that is all part of the learning and perfecting process.