Whether you are building your website for the first time or giving your current website a refresh, there is a ton that goes into it. A well-designed website will help you generate leads, engage with prospects, and provide information. But, we all know it takes weeks or even months to execute the perfect website. That's exactly why we have written this checklist for launching a new website. After all, you don't want to miss anything when it's finally go time! Now, let's dive into the checklist.
1. Define Your Target Audience and Goals
The task on our checklist for launching a new website is to define your target audience and goals. Before going into the technical aspects of launching a new website, it's essential to establish clear goals for your website and audience. Determine what you want this website to achieve, including lead generation, brand awareness, education, and more. Next, you'll want to understand what your target audience wants to see. If your target market is SMBs, your content will look very different than if your market is enterprise-sized companies. 
2. User Experience
After you know who your target audience is, it's essential to ensure your website is optimized for their user experience. You should prioritize a clean layout, intuitive navigation, and a responsive design that automatically adapts to different screen sizes and devices. Before you launch your website, you'll want to have someone who hasn't been working on the site go through it and give their feedback. An outside point of view can help you discover flaws that you may never even thought of.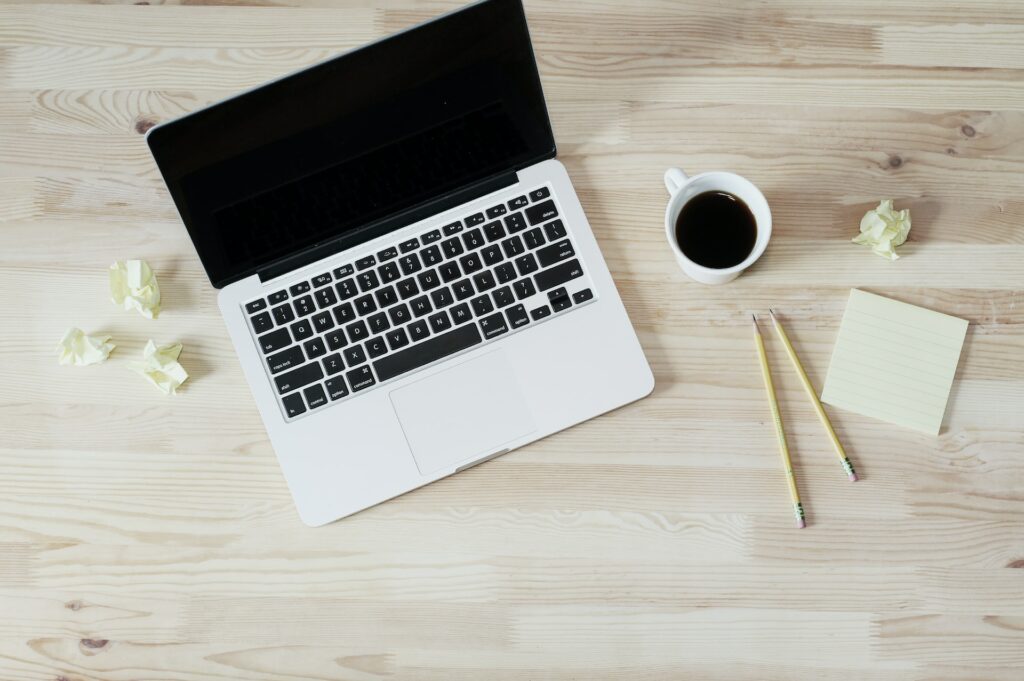 3. Content Writing
The content, or words, that are on your site are important. Adding valuable content that resonates with your target audience is essential. Stick to a brand voice that aligns with your social media content, emails, and other ways that your audience interacts with your business. You'll also want to ensure that your content is SEO friendly, so search engines are able to crawl your site and find out what your company represents.
4. Calls to Action and Automation
Manually following up with leads after they convert on your website is a thing of the past. Now, when a lead submits a form on your website, they should automatically be followed up with. You can use your CRM to build out workflows specific to the CTA they completed. As an example, if someone on your website submits their information to download an eBook, you can send them an email with the eBook download, as well as relevant information on how to get started with your company. Then, a week later, they can automatically be sent a follow-up email asking how they liked the eBook, and more information about what solution your company provides. Providing these touchpoints can help keep your company at the top of their mind.
5. Lead Generation
How you generate leads with your new website is important. Forms, gated content, eBooks, and more are all great ways to generate leads. However, there are other ways to generate leads that don't require them to actually provide their contact information, as we all know it's not easy to do this.
Launching a new website often results in an increase in traffic. Use this to your advantage by identifying your website traffic to find out what companies are visiting your new site. With the help of Visitor Queue, find out what companies land on your site, how they got there, what pages they view, and how long they spent on each page. We also provide employee contact information like email addresses, phone numbers, and direct links to their LinkedIn page. This can help you reach out to your website visitors to find out more about what they're looking for. Start your 14-day free trial of Visitor Queue today and stop losing leads.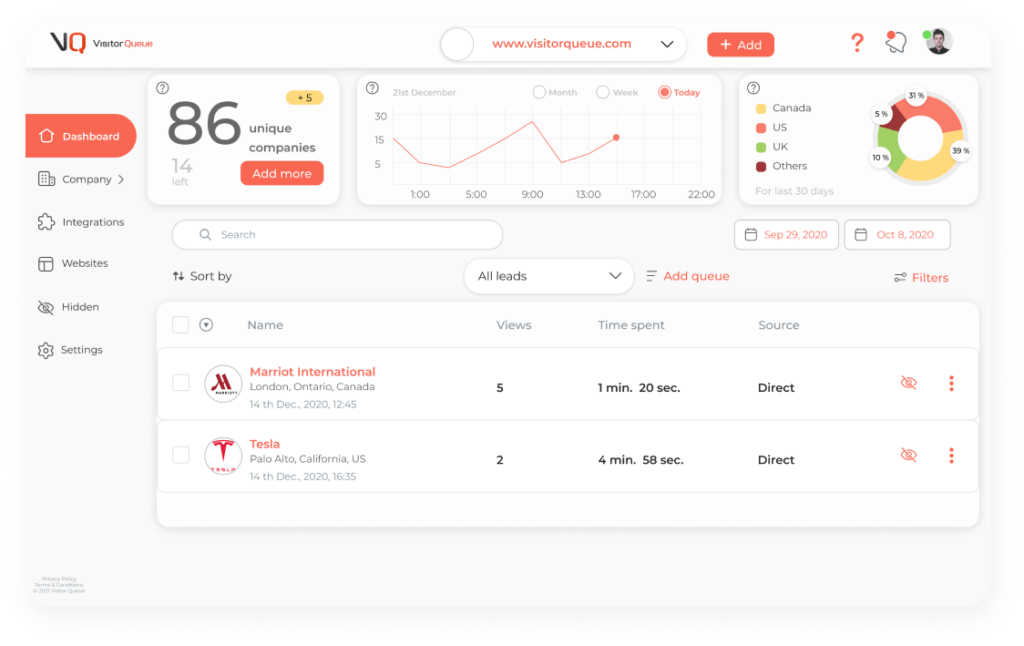 6. SEO
SEO, or search engine optimization, is one of the most important parts of a website these days. Meta keywords, meta descriptions, ALT text, as well as page speed insights, can all help your website rank higher for relevant search terms. Use Google Keyword Planner or SEMRush to identify the highest-ranking keywords in your industry and implement them throughout your landing pages. Knowing what keywords your competitors are ranking for can help you create content, like blog articles, that rank for these keywords as well, so you can hopefully outrank them. While SEO is extremely important before launching your website, SEO is never truly over!
7. Create a Launch Plan
What are your marketers going to do? How about your developers? Is your sales team going to use the website for their sales tactics? These are all important questions that you need to have figured out before you launch your website. You'll want to meet with the heads of each of your departments to strategize a launch plan and explain how they can use the new website to their advantage.
We enable B2B companies to identify the anonymous businesses that visit their website and personalize their experience. Your sales team can now follow up with the visitors that don't convert, while marketing can personalize your website based on firmographic information to drive up conversion rate.
Start your 14-day free trial today!
8. Prepare Social Media Strategies
Before you officially launch your website, you'll want to use social media to your advantage. You can use your social media channels to create hype and tease that something exciting is coming soon. Ideally, you should start posting a few weeks before your site actually goes live. Show off new features, information, and other new aspects of your website. The day you officially launch your website, you should share a video or carousel post that goes into why you made the decisions that you did and what's in it for them.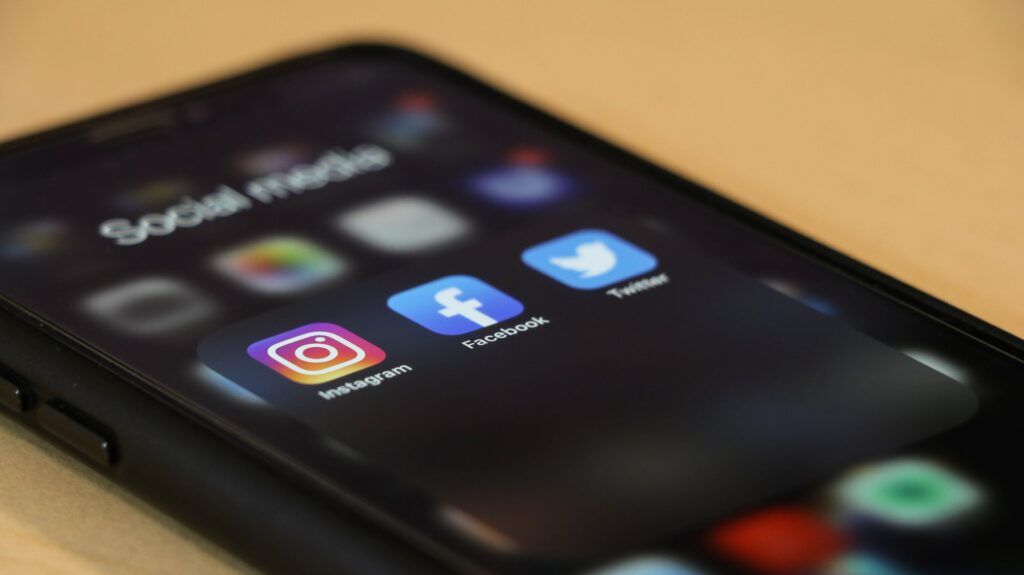 9. Crawling
When your website goes live, you'll want to submit it to Google Search Console to be crawled. This can speed up the process of getting your website to rank on Google, and help you identify any load issues that may arise. It can also be helpful to use SEMRush to crawl your website, as it can help you find other issues like 404 errors, broken images, speed issues, and much more. Being able to fix these issues quickly can drastically help your website rank on search engines.
10. Triple Check!
Finally, the last task on our checklist for launching a new website is to triple check everything! Check that all of your images are correct, videos are loading properly, and your forms are going to the right email address when they are submitted. Checking everything on your website will ensure that all website assets are working properly and you won't let a lead fall through the cracks. 
Final Words
Launching a new website is never easy. Whether you are giving your current site a refresh or you're launching for the very first time, there is a lot that goes into it. By following these steps, your website launch can go a little smoother. I hope you found our checklist for launching a new website helpful! As always, if you have any questions about using Visitor Queue to identify your website visitors, do not hesitate to contact us.