Data is at the core of sales and marketing teams as we know it today. The performance of sales and marketing initiatives heavily depend on your data and the quality of your data. Many professionals in charge of gathering B2B contact information are still hesitant to use B2B databases. This is due to not knowing the quality or relevance of the data prior to purchasing.
Data is the new currency in B2B. With so many companies trying to gather the highest quality data, there is a massive market in selling data. But, with privacy becoming a hotter topic by the minute you have to be careful about how you collect and distribute data. B2B database companies are working tirelessly to ensure their data is of the highest quality. But, ensure it also complies with the various privacy laws around the world.
It is important to do your homework on the B2B database you are intending to use. This is because you want to ensure they are the correct supplier for you and your team. Some databases may specialize in some industries over others or typically do business within a specific sector. If this is the case, it is important to find out who these companies are and if they are relevant to your use case. Many companies will also allow for trials of their product to test the quality of their data. Thankfully, this process can be less time-consuming than trialling other products and tools. As you are only gathering data to test rather than implementing a new tool.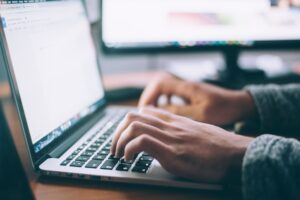 B2B Contact Information Providers
Leadsift is a B2B intent data provider that sets out to identify persona-level insights. They combine data mining, machine learning, and automation to determine when a specific persona or company is going to be making a purchase decision. By studying these personas and the buying cycle, you can ensure you convert more prospects at exactly the right time.
Databeyz offers B2B contact information and company data in order to help companies maximize their reach and increase their ROI. Their first priority is to give marketers and sales teams the data to supercharge their outreach and increase their ROI. With intelligent analytics and qualifying processes, they are able to deliver the highest quality data to teams with the necessary information in order to reach the key decision-makers.
LeadSpace is a B2B data platform that strives to empower sales and marketing teams by finding their ideal customers. They use customer's first party data with qualified third party data, intent signals, and AI. LeadSpace is able to provide a 360 view of your customers and prospects. With this more in-depth view of your prospects, you can make sure you have the perfect approach. And, follow up at the perfect time with the perfect message.
Zoominfo is one of the heavyweights in this industry. Powered by DiscoverOrg they have access to one of the largest databases of B2B contact information and company information. Using intelligent qualifying processes they are able to determine the best key decision makers for your business and provide any relevant information to help you close more prospects. Their combined organization now covers over 15,000 customers with over 120,000 users across the globe.
X-tract.io brings the power of artificial intelligence to make data-informed decisions and transform your business into the digital age. With over 17 years of experience in the industry of web data, it has given us the ability to build a suite of products and services to automate your data needs. With this intelligent automation in place and AI learning, you can be assured that you will be delivered the highest quality data.
We enable B2B companies to identify the anonymous businesses that visit their website and personalize their experience. Your sales team can now follow up with the visitors that don't convert, while marketing can personalize your website based on firmographic information to drive up conversion rate.
Start your 14-day free trial today!
With Adapt's unique ability to integrate to your LinkedIn, you will have the ability to get the key decision-maker information when you need it and in a platform that can be used for outreach. This chrome extension provides you with quick and easy access to B2B contact information. Using their database in tandem with LinkedIn, you can be sure you are receiving the highest quality data.
Uplead is an up-and-coming company that competes directly with ZoomInfo. This company contact database exceeds 46 million contacts and 45 million companies. This extensive database gives you the confidence that you will find the highest amount of key decision-maker information possible. This extensive database paired with their qualifying software and data points means you get the information you need when you need it. It can be frustrating to get data that you still need to sort and qualify yourselves, this is why it is important to find a business that can help qualify and sort the data for you.
Lead411 is a popular data provider offering B2B leads, B2B contacts, B2B intent data, and company information. By gathering all of this information they are able to understand who may be the best decision-maker for you and your business based on key decision-maker information, company data, and understanding their intent data. They can help you use this information to make informed decisions on when to follow up with prospects. Also, you can use this information to ensure your message is appropriate for the situation and the person you are contacting.
Visitor Queue is an anonymous website identification tool that generates a tracking script for you to place on your site in order to track your visitors. They can then identify the company visitors through the process of IP address reversal. You will then see the companies that have visited your site, their visit details (pages viewed, time on page, source/medium, etc.), company information and public contacts at that company. This tool can provide the contact details of key decision-makers at the companies that visit your site. All company and B2B contact information is GDPR, CCPA, and CPPA compliant as it is public information. Your team can now follow up with warm leads instead of focusing on cold reach out.
People Data Labs builds a strong end-to-end technology where enterprise technical teams can build their data up stronger than before. Leveraging their APIs and technology you can access billions of records and build your internal data off of these contact profiles. Use this information to develop predictive modelling, segment your data, and build recommendations. Then leverage your enterprise's data to benefit you and your business.
Wrap Up
It can be difficult to decide where you should buy your data and which data is of the highest quality. Thankfully, many of these companies allow you to test their data to see if the data they provide can be of service to you and your business. This is crucial. Without testing the data they offer, you have no way of knowing if the data is relevant and qualified. Without qualified and relevant information you might as well get dropped off in the middle of a business park and knock on doors.
We all know our products and services are not meant for absolutely everyone. If they were we wouldn't spend so much time and money trying to identify the ideal customer profile. The more data you have on your prospects and customers the better you can help your data provider find the best contact to follow up with. It is important to find a data company that helps you find the correct data. But it is equally as important to understand your industry, customers, and prospects to help them find you the best data.