With the world slowly getting back to normal after COVID-19, we will hopefully get back to being able to attend marketing trade shows. Marketing trade shows can feature a variety of businesses including SaaS, agencies, education, and everything in between. This is what makes trade shows great – the sky's the limit on what you can expect! Keep reading to learn about the 10 best marketing trade shows you need to attend.
What is a Marketing Trade Show?
Before I get into the list of trade shows, I want to talk about what qualifies an event as a trade show. By definition, a trade show is an event held to bring together members of a particular industry to display, demonstrate, and discuss their products and services. Before 2020, trade shows typically were held in-person at a convention center or hotel, where a few hundred up to a few thousand people could attend. Over the last year, due to COVID-19, some trade shows have shifted to virtual meetings. I find virtual conferences great because you can gain industry knowledge from the comfort of your own home. I can see this trend staying for the long run. But, in-person trade shows are expected to thrive in 2022.
What are the Benefits of Trade Shows?
Every aspect of attending a trade show can benefit you and your team. Whether you are casually attending, speaking, or you have a booth, you will learn a ton from your peers. A trade show is a great opportunity to learn from the best of the best. The people attending the trade show often belong to a niche community and are happy to share their wisdom with the new generation of marketers. You are also able to learn about your competitors, ask them questions, and engage in conversations about their brand that you normally wouldn't be able to. By doing this, you can find any holes in their marketing, and you can use that to your advantage. Finally, you can build industry relationships, find mentors, and make friends. Trade shows are a lot of fun, and you can mingle with your peers in a relaxed setting. Now that you know a few of the benefits that come from trade shows, let's get into a few marketing trade shows that you need to attend.
1. DigiMarCon
DigiMarCon is the largest Digital Marketing, Media and Advertising Conference in the world. It hosts 40 annual events in 18 countries worldwide, including a fully digital show that is new this year! They discuss a variety of digital marketing topics such as growth marketing tools, SEO, SEM, web analytics, mobile marketing, and everything in between. They host engaging keynote speakers, interactive panels, and booths, so you can learn marketing tips from the best. The Toronto, ON conference in 2022 welcomes guests like Rand Fishkin, Mike Hines, Sonal Shah, and Kevin Jonas (yes, from the Jonas Brothers!). I highly suggest attending a DigiMarCon near you at least once in your career! The 2022 Toronto, Canada Main Conference Pass is $407.00 CAD (one-day access), $897.00 CAD for the All-Access Pass (two-day access), $1,097.00 CAD for the VIP Pass, and $147.00 CAD for the Virtual Pass. Check out what each pass includes here.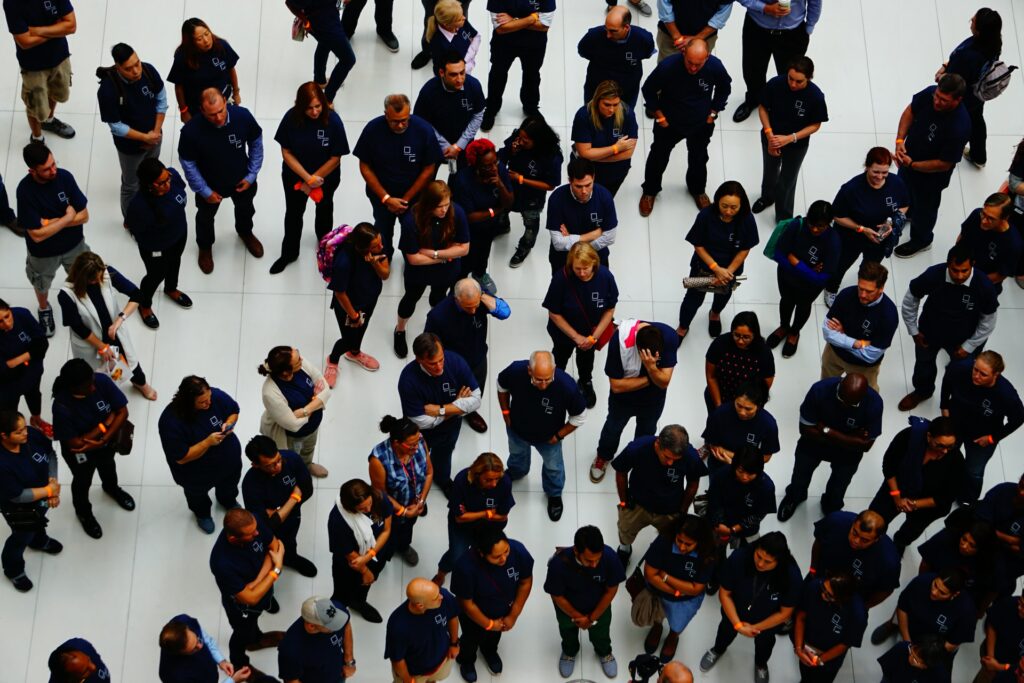 2. OmniSignal
OmniSignal hosts more than 1,000 marketers at their 3-day conferences in San Francisco and New York. They showcase the future of marketing via a unique fast-paced format. Their speakers are selected from a competitive process, so only the best of the best make it on stage. Then, the speakers have 5 minutes to wow the audience. This is a great way to keep the audience engaged since our attention spans have become so short. They only offer one ticket for their 3-day event, priced at $995.00 USD. This price may seem steep, but it is a smaller show, so you can get a more personalized experience.
3. E-Marketing Paris
E-Marketing Paris is one of the largest e-commerce and digital marketing shows in France, with over 20,000 attendees. This show is diverse and has exhibitors and attendees from all over Europe. A few of their 2022 exhibitors include Adobe, Trustpilot andAhrefs. Not to mention, Paris Porte de Versailles is a beautiful area of Paris! Visitor Passes will be available for purchase in December 2021 for their 2022 show.
4. Techspo
Techspo is a two-day technology-focused expo hosted in 10-15 countries annually. Every year Techspo brings together some of the best web developers, marketers, designers, and innovators who are looking to showcase the next generation of technology. They also have a lot of opportunities for propelling your career advancement and networking, making it a great trade show for those who are emerging in this field. For the Toronto, Canada 2022 trade show, a Visitor Pass is $19.19 CAD, a Training Pass is $153.74 CAD, and an All-Access pass is $308.99 CAD. This trade show is less expensive than others, but it is a very niche community, so the price is relative to the smaller show. Click here to see what each pass includes.
We enable B2B companies to identify the anonymous businesses that visit their website and personalize their experience. Your sales team can now follow up with the visitors that don't convert, while marketing can personalize your website based on firmographic information to drive up conversion rate.
Start your 14-day free trial today!
5. eTail Boston
For over 20 years, eTail has brought together eCommerce and Omnichannel Innovators from across America. This year, their event is fully online with over 500 retailers who are ready to share their marketing strategies, connections, and stories. eTail focuses on providing relevant content, networking, and real-life examples. Retailers like Kohl's, American Eagle, and Timberland have given eTail 5-star reviews. Best of all, their All-Access Pass is free! They also offer a Content Access Pass for $799.00 USD.
6. B2B Marketing Expo
B2B Marketing Expo is Europe's leading marketing event. They pride themselves on connecting marketing professionals with the most innovative tools, strategies, and techniques in the marketing world. This year they are expecting over 7,500 attendees and 700 exhibitors. In addition, every year they host masterclasses from some of the biggest names in the industry. Plus, this event is free to attend! But, they do offer paid VIP experiences and networking.
7. Influencer Marketing Strategies Summit
This trade show is the leading influencer marketing event in America. 2021 is their second annual conference. They are specifically dedicated to helping marketers launch, scale, and measure their influencer programs across 4 days. They have a virtual event and an in-person conference with over 50 speakers who are ready to share their social media and influencer marketing expertise. Their ticket price is $799.00 USD, and it allows access to every part of the show.
8. eShow Mexico
Over the past 7 years, eShow Mexico has continued to promote best practices for e-commerce. eShow Mexico is hosted fully online this year. This year, they are welcoming Pancho Mendiola, the Growth Hacker Expert at Shopify, and Luis Munoz, an Account Strategies at Google, to speak on their experiences and share helpful tips and tricks to succeed in the e-commerce industry. Plus, this event is free!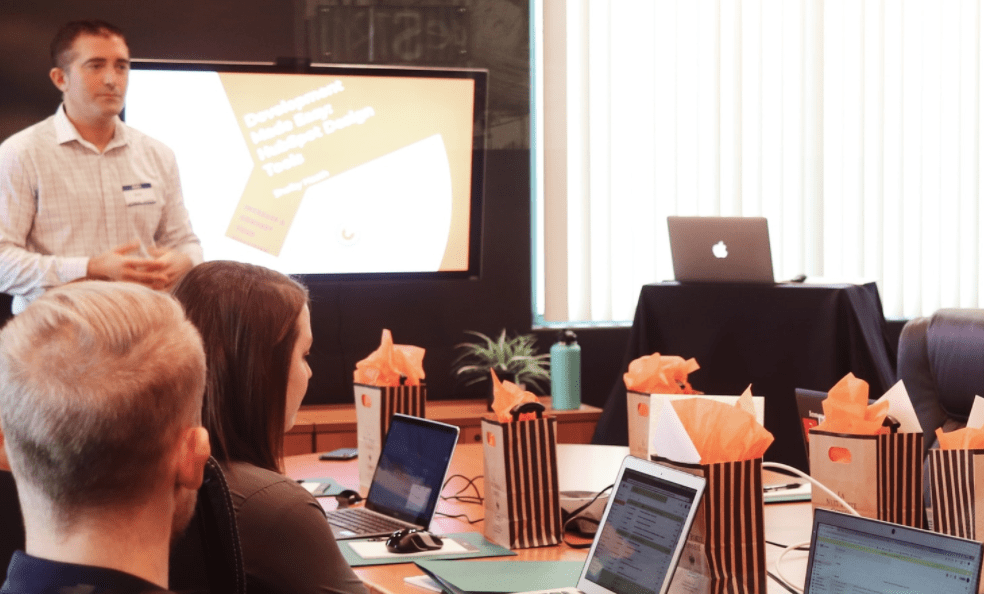 9. SMX
The Search Marketing Expo, or SMX, is the world's largest search marketing conference, with events across North America and Europe. They have been hosting conferences for nearly 15 years, helping more than 100,000 marketers drive more awareness, traffic, conversions, and sales using SEO, PPC/SEM, and analytics. This year they are offering six virtual learning experiences, where attendees will master the North American search marketing market (international attendees are welcome!). Since there are so many conferences offered, the prices range. Generally, they are around $150.00 to $300.00 USD. Click here to check out the different events.
10. Adobe Summit
The Adobe Summit is another big event for marketers every year. Adobe hosts an online summit every year, but don't worry if you missed it because they have all of them on their website! A few of the 2021 speakers included some thought leaders from companies like Peleton, Adobe, Pfizer, and Fedex. Adobe also welcomed tennis champion Serena Williams to give her take on hot topics. There's no doubt that Adobe is one of the largest SaaS companies in the world, and they love to share their growth strategies. Best of all, the event is free if you have an Adobe account!
Wrap Up
There's no doubt that trade shows are a fun and engaging event in the marketing industry. And with the shift of some being offered online, everyone definitely needs to take advantage of attending a trade show. Like I mentioned before, there are so many educational benefits of attending. You should also take advantage of the social benefits! Trade shows are so much fun, and if you work in marketing and/or advertising, you should attend at least once in your career!