Prospect. Qualify. Nurture. Close. These are just a few of the many important steps in a well-rounded sales cycle that turns curious leads into loyal customers. Given that each step requires a certain level of time, expertise, and attention to detail, it's no wonder that many organizations are turning to sales outsourcing companies to help achieve substantial revenue goals. 

In this post, we'll start by defining what it means to outsource key aspects of the sales process. Then, we'll provide some of our top picks for new and existing companies that provide these services.
What is Sales Outsourcing?
Sales outsourcing refers to the use of external resources, services, or staff members to fulfill a portion of the sales process by exploring untapped potential through inbound or outbound channels. This may include lead generation software or even sales activities that are more manual in nature, such as implementing an outbound call center or direct mail services.

Benefits of Sales Outsourcing
Are there any benefits of this strategy? Absolutely. For starters, an outsourced sales team can help a company explore untapped potential in new markets and overcome hurdles of technology or manpower. It also may promote savings in time or money for businesses that want to scale quickly without hiring more full-time employees.

Additionally, some outsourcing opportunities can help businesses expand into new markets or get a foothold in new geographical regions. When there are language or cultural barriers at play, outsourcing may prove to be beneficial, either as a short-term bridge or a long-term solution. Companies may also go the outsourcing route if there is a need to pitch new, cutting-edge products or services that haven't come to market yet.

As the practice becomes more popular, sales outsourcing companies have risen to the occasion to cater to specific sales needs, particularly in the B2B world. If you're interested in outsourcing a portion of your sales process, this list of 15 top companies provides a great place to start as you weigh the costs and benefits.
Top Pick – Visitor Queue
Visitor Queue offers B2B lead generation software that intuitively leverages an easy to use tracking script data to collect and find leads through live website traffic.

With an easy-to-use dashboard, Visitor Queue users can identify new leads and quickly spot important company data that can be beneficial when closing a deal. Visitor Queue is helpful for both new and existing business development opportunities.

The software takes care of the basics, such as identifying contact information, social profiles of decision-makers, and employee counts. It also goes one step further by tracking existing clients to ensure that follow-up happens at a perfect time, based upon available insights.

With a robust list of integrations, Visitor Queue makes it easy to connect to your CRM or to other popular apps and business systems. When you start a free 14-day trial, you have the ability to collect up to a month's worth of leads in just a few short minutes.
SalesEvolve
If you're looking for a customizable sales outsourcing option, SalesEvolve can help. An integrity-based approach helps customers achieve results through a variety of services that include lead generation, appointment setting, and nurturing opportunities. You'll start with an initial business assessment that helps the SalesEvolve team determine your company's target audience and ideal customer and then start building.
JumpCrew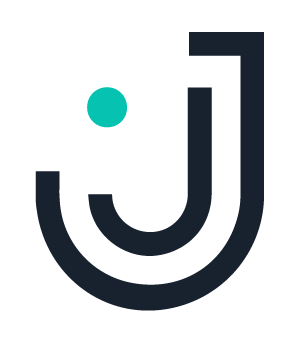 JumpCrew takes a creative approach that begins with building brand awareness and tailoring marketing efforts accordingly. The company's outsourced sales solutions are designed to save time and money through prospecting and appointment setting. Highly trained sales reps are always on hand to handle the full sales cycle until a deal is signed on the dotted line.
Sales Partnerships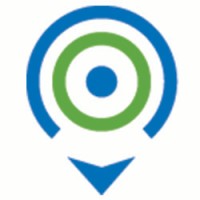 Sales Partnerships is known for offering strategic targeting that makes the sales process simple. The results speak for themselves, as the company has generated over $10 billion in revenue for clients since 1997. If you're looking for skilled sales representatives that can facilitate more streamlined product launches that capture greater market share, look no further than the team at Sales Partnerships.
Sales Outsourcing Pros
If acceleration is what you're searching for, take a look at Sales Outsourcing Pros. Known for faster sales cycles, increased pipeline, and better client engagement, the team at Sales Outsourcing Pros delivers top-level reporting, roadmaps, and growth plans that help generate revenue and create sustainable growth.
CloudTask
Looking for multilingual sales representatives that offer 24/7 availability through chat, SMS, and social media channels? CloudTask can help. Sales development associates can provide clean data and verify lead information, while business development representatives can book appointments with potential customers and clients. If you're in need of something more top-of-funnel, CloudTask can even provide account executives who help seal the deal.
Overpass
If you're worried about the simplicity of managing an outsourced sales team, Overpass is a great choice. Working with an outbound call center isn't always simple and stress-free, and the Overpass team understands that businesses need a way to add new services without adding frustration to the sales cycle.

This complete end-to-end process helps business owners locate and hire the right sales team members, set up campaigns, keep an eye on analytics, and even distribute payment with peace of mind. Overpass offers an all-in-one solution for businesses that have doubts or worries about outsourcing sales components.
Top Lead
If working with a dedicated sales development representative is on your outsourcing wish list, Top Lead may be a great choice. Top Lead's services start by matching your company with an experienced sales development representative (SDR) who commits to qualifying leads for your personal sales team.

Communication is vital, and Top Lead offers weekly check-ins and training sessions to ensure that you're getting the most bang for your buck. Top Lead markets its services as an extension of your own company, which means you get to keep more of the profits.
Callbox
In many ways, sales outsourcing companies can help a business build a foundation for future success. Callbox is a B2B service that does just that. With lead generation and appointment setting services, Callbox helps businesses fill the sales pipeline with warm and qualified leads through a process of multi-touch and multi-channel marketing. Whether your outsourcing budget is vast or minor, Callbox has proven strategies in place to help you achieve and exceed sales and revenue goals.
Upcall
Is your business ready for an outbound call center but unsure where to start? Upcall is a high-level communication and sales service that currently works with over 400 major brands. If you're worried about transparency, Upcall has your back.

With a detailed dashboard, you have full access to calls made on your company's behalf, and you can track results in live time. Following up with leads through phone and text is often time-consuming work, requiring a good deal of manual effort for sales team members. By using Upcall, sales teams can scale results without using valuable work hours, which means that closed-won rates improve drastically.
Salesgenie
If you need a streamlined path to lists of leads, Salesgenie can help. With over 50 years of experience, the Salesgenie team knows how to generate new customers through channels like phone, email, direct mail, paid search, and multi-channel marketing. Salesgenie pulls from over 60 million business leads and over 300 million consumer leads to generate top-quality lists built on relevant data. The company offers personalized advice and a free 3-day trial.
Accordium
Accordium is a unique service that offers users the ability to create visual workflows for sales-related tasks and closed deals. Additionally, Accordium offers customizable video introductions that help cold leads turn warm with a one-of-a-kind touch. Personal sales videos powered with Accordium have been shown to improve deal closing rates by up to 32%.

Ready to see what the power of video can do for your sales outsourcing efforts? Start a free 14-day trial or book a demo with the Accordium team.
Drift ABM
If your business prioritizes account-based marketing, Drift ABM is one service you don't want to overlook. Drift ABM provides a direct, straight-line way to connect with prospects as soon as they land on a website by using an intelligent chat feature that pops up on-site.

Through playbooks and routing features, Drift helps ensure that sales team members never miss an opportunity to connect with a buyer (without having to sit on chat waiting around for prospects to visit a website). Real-time notifications and intuitive analytics provide deeper insight into how sales members are interacting with prospects who are curious or ready to buy.
ZoomInfo
Want to hit your sales goals again and again with a continuous process that works every time? ZoomInfo provides an intuitive look into actionable sales data. Built-in Artificial Intelligence (AI) helps ensure that you never overlook an interested customer, important business contact, or valuable decision-maker.

When you implement ZoomInfo's software, you'll get access to intent signals that come from a variety of sources, which means smarter, more intelligent sales data that leads to better conversions.
Lease A Sales Rep
By serving small businesses, mid-size markets, and large enterprise corporations, Lease A Sales Rep was recently named one of the fastest growing private companies in America by Inc. 5000. The company's outsourced sales services include trade show lead follow-ups, telesales, inside print sales, and even services offered in Spanish.

Moreover, the organization offers a white label sales service to partners that can help save money and time on recruiting, onboarding, and training skilled sales team members. If building your own team is a pain point, Lease a Sales Rep can promise a tangible and timely fix.
A Trend for Future Growth
As more companies realize the potential for enormous savings in time, money, and effort, sales outsourcing could be here to stay. As this list of 15 service providers proves, there are many customizable solutions available at just about every level of the sales funnel. Whether your business needs dictate more lead generation, nurturing activities, or closed deals, outsourced models could prove to be both beneficial and profitable.

Does your team have significant sales goals to reach in 2020? If so, now could be the perfect time to invest in a sales outsourcing companies solution that helps you grow, scale, and make challenges a thing of the past.

Are you ready to make headway on those goals by adding better leads to your pipeline? If so, make sure to start your free 14-day Visitor Queue trial today!