If you use social media, then you probably follow at least one influencer. Whether it be on Instagram, Tik Tok, YouTube, or even LinkedIn, there are influencers everywhere. As social media continues to be such an important part of our lives, professionally and personally, the number of influencers will continue to rise. Everyone has their favorite influencers that they trust and continuously engage with. Personally, sometimes I find it difficult to find influencers who are entertaining and informative, but at the same time genuine and not "car salesmen" like with their sponsorships. Lucky for you, I have put together a list of some of my favorite marketing influencers that you should be following.
What is an influencer?
First, I want to explain the qualifications someone needs to have to be considered an influencer. An influencer is essentially an individual who has a large following on social media. There are different names for influencers based on their follower count. For example, nano-influencers have between 1,000 and 10,000 followers, micro-influencers have between 10,000 and 100,000 followers, and macro-influencers have between 100,000 and 1 million+ followers. Even though macro-influencers may seem the most attractive to marketers because of their high follower count, micro-influencers have better engagement rates. On average, micro-influencers have an engagement rate of 3.86%, while macro-influencers have an engagement rate of 1.21%. Now that you know what an influencer is, here is a list of 15 marketing influencers you should be following.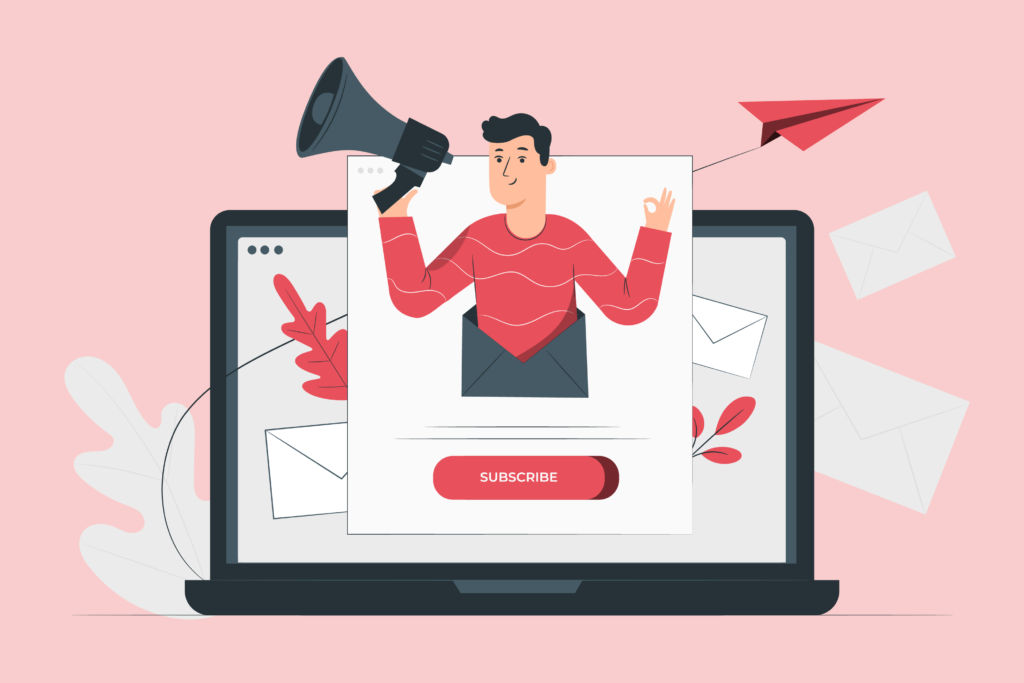 *In no particular order
Amy Porterfield
Amy Porterfield offers online marketing courses and webinars. She focuses on digital marketing and helping entrepreneurs to build their email lists and content. Her 263K Instagram followers enjoy her helpful tips, motivation, and lifestyle content. Amy also runs a marketing podcast called Online Marketing Made Easy. Her podcast features guests who provide insight into the marketing field. Her podcast is relatable and fun to listen to, I highly recommend it!
Jay Abraham
Jay Abraham is a business and marketing consultant, author, and speaker. He is best known for his marketing strategy in the 1970s, where he focused on direct response marketing and quickly generating leads. In addition, he has over 300 podcast episodes (The Ultimate Entrepreneur) where he provides profound business insights and strategies. In 2000, Jay was listed in Forbes as one of the top 5 executive coaches in the US. Without a doubt, Jay knows marketing inside and out. If you are looking for a seasoned marketer, take a look at Jay's content.
Andrew Bayon
If you work in real estate or have an interest in real estate, you will love Andrew Bayon. Andrew is a real estate marketing expert, who proclaims that he helps real estate leaders scale by making great marketing accessible. Andrew can scale real estate with content, storytelling, and attractive ads. But, his content resonates with more than just real estate. He also talks about digital marketing, how to create effective ads, and how to increase engagement. His content is broken down in a way it is very easy to understand. Check out Andrew's YouTube channel if you think you could benefit from his expertise!
Tess Barclay
If you are a recent grad, I highly recommend checking Tess out! Tess is a micro-influencer living in Toronto, Canada. Tess is a recent graduate working as a marketing manager. Her YouTube channel consists of weekly vlogs where she talks about working in Toronto, post-grad life, and advice for young women in business. Tess also runs a network called Busy Blooming (@busyblooming). Busy Blooming is a community for post-grad women to share advice and support. In addition, she recently came out with a Busy Blooming podcast, where she brings guests on the show and they talk about topics like "What would you tell your 18-year-old self?" and "Is social media bad for your mental health?".
Natasha Vilaseca
Natasha is one of my favorite marketing influencers! Sheis the self-proclaimed #1 LinkedIn consultant. We all know how important LinkedIn is in the world of business, but sometimes it can be difficult to understand how to enhance your content. Natasha offers LinkedIn crash courses and YouTube videos to help you boost your content and stand out from your competitors. Natasha also has Q&A, advice on being a female entrepreneur, and work from home survival videos. Her video style is casual, and her tone comes across as a friend. I find her really enjoyable to watch because of her likability!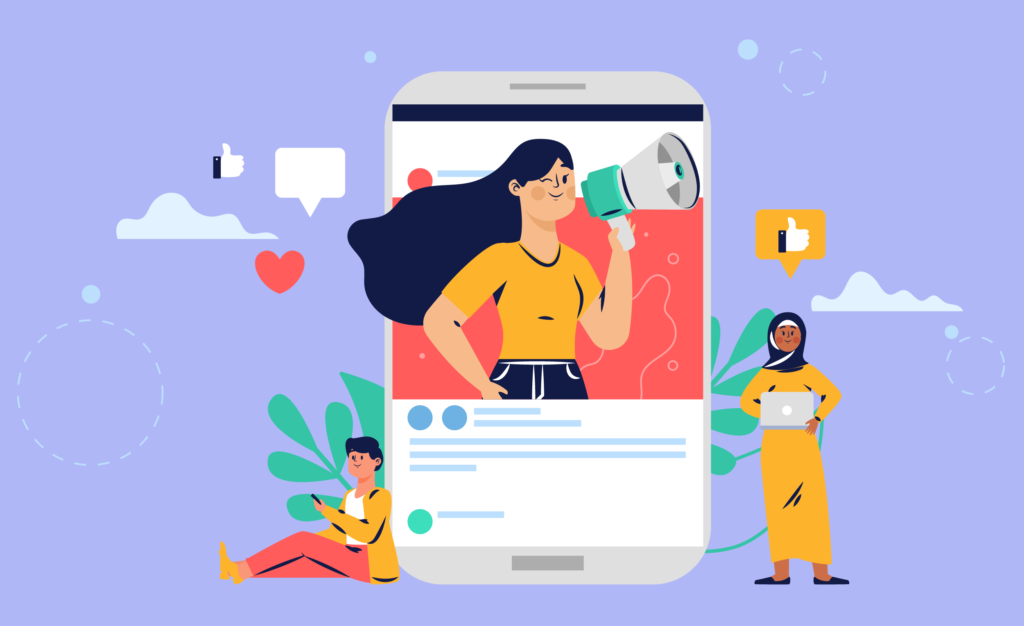 Elise Darma
Elise focuses on social media marketing and helping businesses create content that sells. She has been sharing her expertise on YouTube since 2013. Her 150K followers on Instagram love her aesthetic and helpful tips. Elise offers an Instagram Masterclass, where she gives her best tips and tricks to make your content stand out. Similar to Natasha, Elise is so likable, and I look forward to watching her weekly content.
Sujan Patel
Sujan is the co-founder of Mailshake, a marketing agency that specializes in growth and branding. He is an avid blogger and has written for Forbes, The Wall Street Journal, and Entrepreneur. Sujan has had a lot of success, but he doesn't let it get to his head. In fact, his first business failed. The motto he lives by is "trying and failing". Check him out on Twitter and YouTube for tips on how to grow your marketing efforts.
Mahdi Woodard
Mahdi Woodard is a marketing and branding specialist. He strives to help grow businesses while helping you grow as a person. Mahdi owns 100K Campaign (@100kcampaign), an educational platform that teaches entrepreneurs the steps to make their first $100,000. In addition, Mahdi also runs an Instagram blog called Mahdi Speaks (@mahdispeaks). His blog consists of inspirational content that will get you thinking. If you are a new entrepreneur, check out Mahdi and his endeavors.
Ann Handley
Ann Handley is a digital marketer, writer, and speaker. Her main focus is speaking to businesses on how they can escape marketing mediocrity in a world that is oversaturated in advertisements. Ann was named by Forbes as the most influential women in Social Media and recognized by Forbes Woman as one of the top 20 women bloggers. She proclaims that she invented blogging, so you better check her blog out! Her tone is amazing, and I learn something new every time I read one of her blog posts.
We enable B2B companies to identify the anonymous businesses that visit their website and personalize their experience. Your sales team can now follow up with the visitors that don't convert, while marketing can personalize your website based on firmographic information to drive up conversion rate.
Start your 14-day free trial today!
Rand Fishkin
Rand is another one of my favorite marketing influencers! After leaving his position at Moz in 2017, Rand started his own software company, SparkToro. SparkToro strives to make market research accessible to everyone. Rand is a mental health advocate, and his journey with his mental health is truly inspiring. If you are looking for a new book to read, take a look at Lost and Founder. His book talks about everything from depression, and failure, to growth hacks and money. If you have ever experienced burnout in the industry, look to Rand for advice!
Lilach Bullock
Lilach is an author, speaker, and mindset coach. As a mindset coach, Lilach is dedicated to teaching people to be the best version of themselves, therefore unlocking their full potential. Lilach also has a Forbes column, where she gives business and marketing tips to everyone from entrepreneurs to enterprises. My favorite article of hers is Content Marketing Lead Generation Tactics That Actually Work.
Vartika Kashyap
Vartika is a LinkedIn influencer who talks about new ways you can reach the right audience. Her marketing strategies are proven to be profitable while staying fun and engaging! She also talks about productivity, team building, leadership, and work culture at the office. She has written for The Huffington Post, Dzone, and Medium. Check our Vartika on LinkedIn!
James Carbary
James is the founder of Sweet Fish Media, a podcast agency for B2B brands. He also co-hosts a podcast called B2B Growth, where he shares his experience in helping B2B executives achieve explosive growth. B2B Growth was featured in Forbes as the top podcast for B2B entrepreneurs. If you are an entrepreneur, you should definitely listen to his podcast for tips to succeed in the industry.
Brian Solis
Brian is an 8x best-selling author, speaker, and digital marketer. He currently holds the title of Global Innovation Evangelist at Salesforce. With over 20 years of experience, Brian focuses on transforming businesses based on trends and human behavior. In addition, Forbes has called him, "one of the most creative and brilliant business minds of our time,". Check Brian out on LinkedIn for inspiration and creative tips!
Joanna Wiebe
Joanna has coached more than 70,000 entrepreneurs in the early stages of their business endeavors. In fact, Canva, Prezi, Sprout Social, and SAP have all trusted Joanna's advice. Recently, she has partnered with LinkedIn Learning to develop online learning courses. Joanna is really fun and engaging to watch, I highly recommend watching some of her courses with LinkedIn!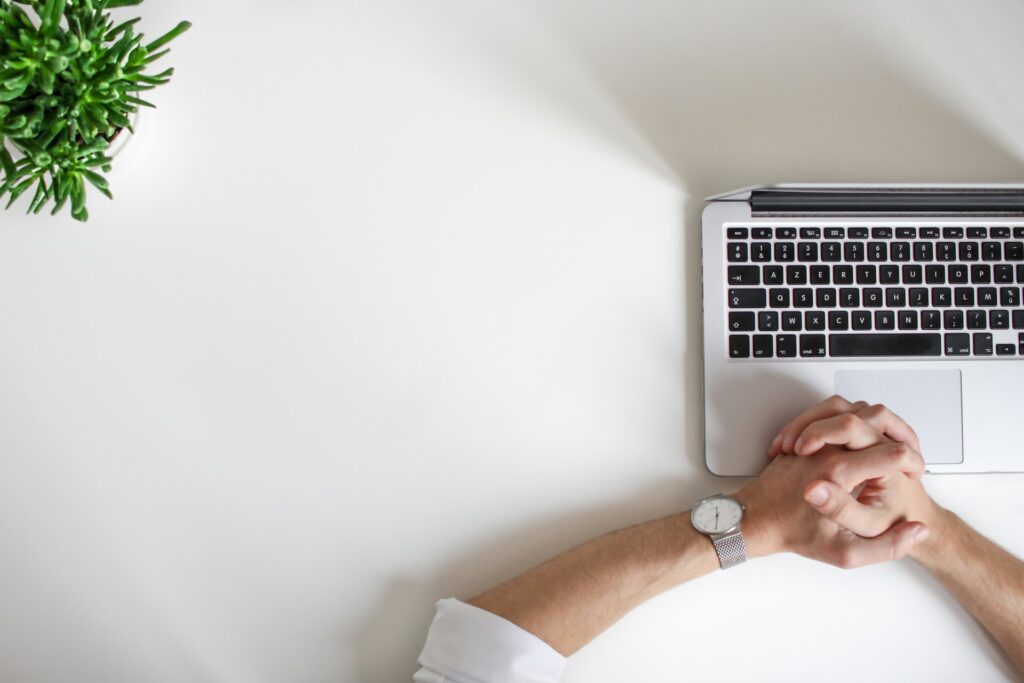 Wrap Up
There is an endless list of marketing influencers that I would recommend to you, but we'd be here all day! The people on this list inspire me to be the best version of myself, professionally and personally. I hope you were able to find new marketing influencers to follow! If you're still looking for influencers to follow, check out this article on 16 Sales Influencers You Should Be Following.