It seems that every day a new B2B lead generation tool emerges as another falls off the map. But, there are a few lead generation tools that have stood the test of time. These tools have a proven track record for helping B2B businesses generate high-quality, high-converting leads, almost on autopilot.
The great news is that they aren't going anywhere in 2023, so you can be confident in employing any of these tools to up your lead generation efforts for months to come. 
Do you have a forward-thinking lead generation strategy in place to help you scale in 2023 and beyond? Get ahead of the curve and try these 20 tools to get more B2B leads, fast.
Visitor Queue
Hunter.Io
Hubspot
ProProfs Chat
Pipedrive
Constant Contact
ClickFunnels
Pardot
Zapier
Tawk.to
OptinMonster
ActiveCampaign
Leadpages
Prospect.io
Marketo
Infusionsoft
AWeber
CallPage
AeroLeads
Hoovers
1. Visitor Queue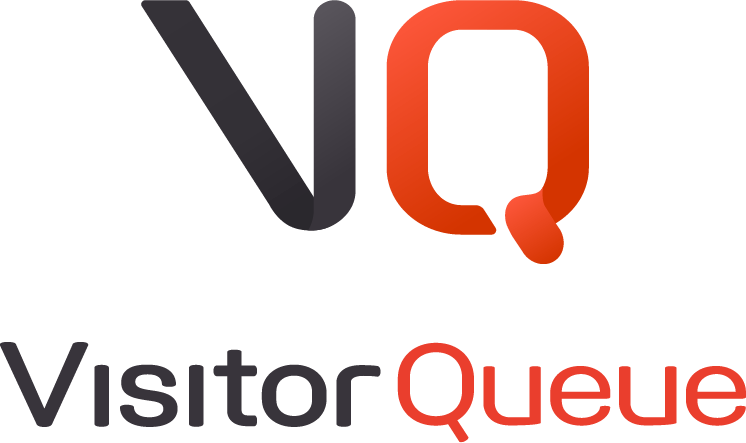 Visitor Queue provides B2B lead generation software that promises 30 days' worth of leads, all while offering an abundance of features that create a seamless user experience. Built with end-users (you!) in mind, Visitor Queue is easy to use. It allows you to generate high-quality leads directly from your website automatically.
When a user visits your website, Visitor Queue tracks their activity and adds their information into your "queue" of new leads. You'll get company contact information, a website activity report, and a list of the company's social media channels so you can follow up with them right away.
There's no better lead than someone who has already visited your website and has expressed an interest in what you have to offer. Try Visitor Queue free for 14 days to start generating new B2B leads right away.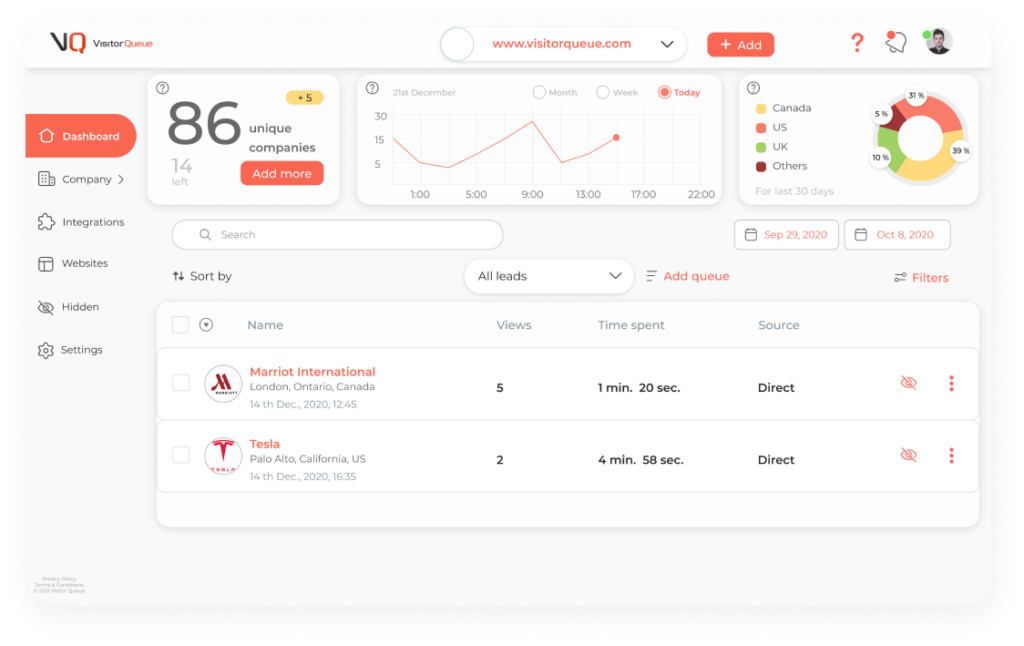 2. Hunter.Io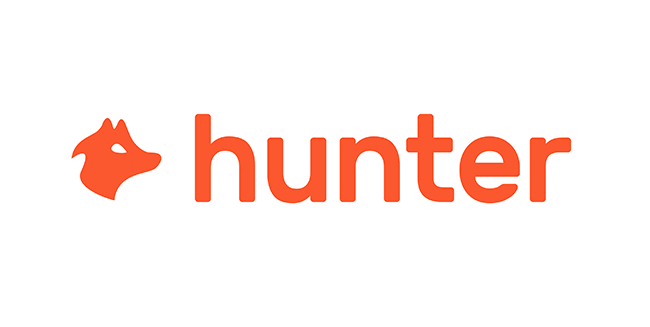 On the hunt for better B2B leads? Hunter can help.
With Hunter, you can search for a person's name or company to find their email address and reach out to them as a possible lead. You can even browse for all email addresses at a specific company! Enter up to 100 requests per month for free, or access 1000 requests for their $39 per month plan.
3. Hubspot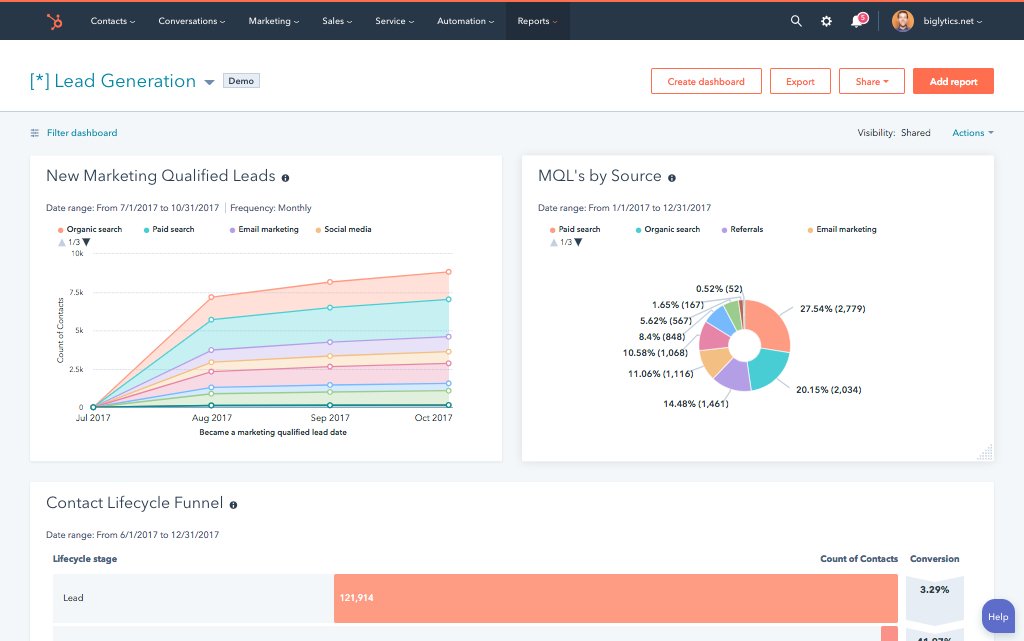 Hubspot is unsurprisingly one of the most popular B2B lead generation tools (and sales and CRM) out there – and for a good reason. They offer a wide range of features to help you generate, organize, and close leads.
One of Hubspot's best features is its ability to track email opens. If a subscriber opens an email, you can follow up with them directly or add them to a segmented email campaign. That way, you can reach out to them as quickly as possible and with the right content that will entice them to convert into a new customer or client.
4. ProProfs Chat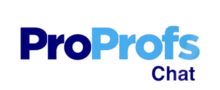 ProProfs Chat is a live chat software that enables your business to interact with website visitors in real-time and at the same time capture useful information that helps your support and sales team close a sale. It takes users a few minutes to sign up, install and customize as per their requirements. What's more, you can customize the look and feel of the chat widget based on the theme of the page it'll appear. You can even create your own support and sales bundle with it as it offers the option to integrate with multiple platforms at the same time like knowledge base, survey tool, help desk, CRM, email marketing, social media platforms, and more.
5. Pipedrive
Pipedrive is a simple yet effective lead generation software that tracks all of your interactions with your leads. You can pull in fresh contacts from your marketing campaigns and automate follow-up to turn those contacts into leads. Plus, Pipedrive makes it easy to see all of your lead data in one place with their user-friendly dashboards. Take the right action at the right time to turn cold contacts into hot leads.
6. Constant Contact

As the name implies, Constant Contact helps you stay in constant contact with your email list to nurture them into viable leads. It's a powerful email marketing tool that turns even the deadest email list into a steady stream of new clients or customers.
Even better, Constant Contact offers tons of support to help you optimize your email lead generation strategy. They are highly regarded for their world-class support and helpful online training modules.
7. ClickFunnels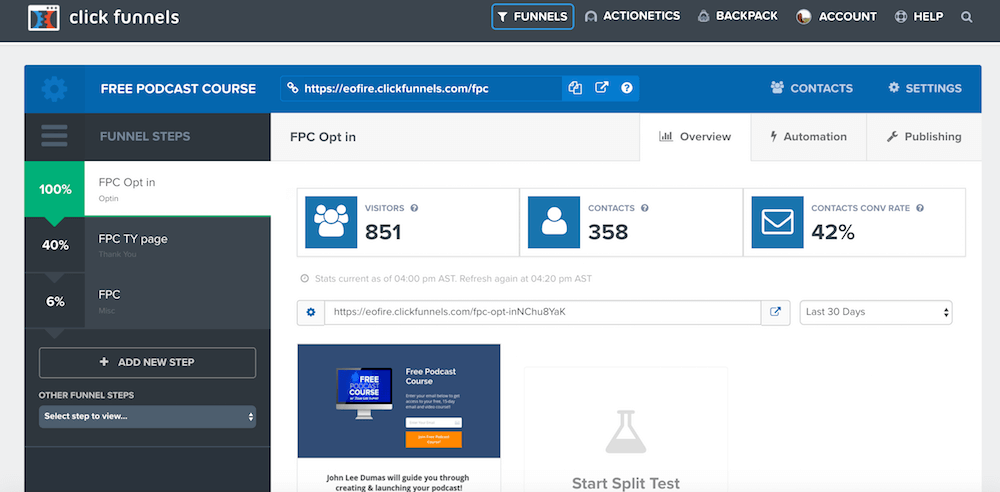 ClickFunnels has made a big name for itself in recent years, accumulating an almost cult-like following of users who rave about the lead-generating benefits of their sales funnel software. They have completely revolutionized the way businesses monetize their websites, email lists, and marketing campaigns by funneling users to high-converting landing pages. Hop on the ClickFunnels train to max out your lead gen in 2023.
8. Pardot

Salesforce is also a huge name in the B2B space, and their B2B lead generation tools keep them near the top of our list. Pardot is their famed lead generation platform that allows you to run A/B tests, create landing pages, automate your email campaigns, and so much more. Pardot even integrates with Google Ads to turn clicks into fresh leads. Check out the demo on their website to learn more.
We enable B2B companies to identify the anonymous businesses that visit their website and personalize their experience. Your sales team can now follow up with the visitors that don't convert, while marketing can personalize your website based on firmographic information to drive up conversion rate.
Start your 14-day free trial today!
9. Zapier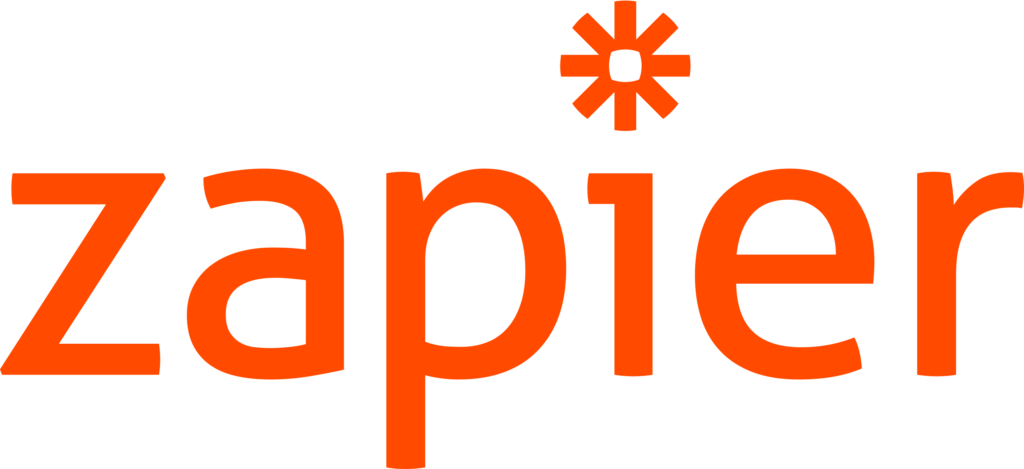 Zapier is one of our favorite tools because you can create automated workflows for just about anything. From lead generation to social media posting to call scheduling and more. It integrates with hundreds of apps to help you streamline your business processes. Use Zapier to collect contact information from Visitor Queue. Send new leads a follow-up message, schedule a call, and close deals, fast.
10. Tawk.to

Tawk.to is a live software application that allows you to chat with visitors on your website, via mobile app, or from a customizable page. Set up takes about a minute so you can start chatting with website visitors right away. Tawk.to makes it easy to direct visitors to additional resources, schedule a call, or find the product page on your website. Plus, you can track the progress of your chats to improve your conversion rate over time.

11. OptinMonster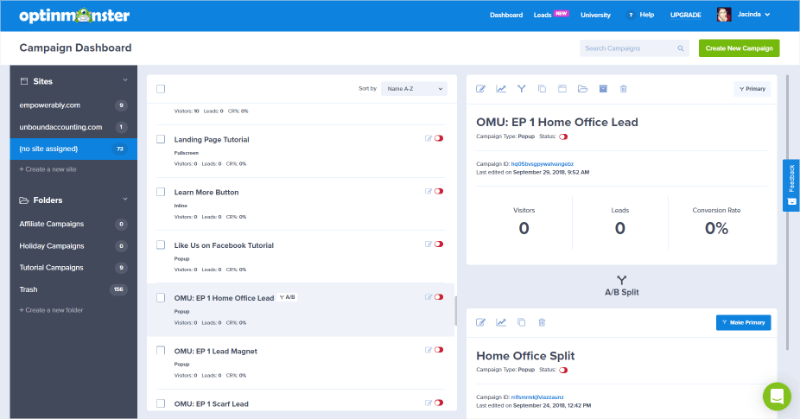 OptinMonster helps you track, share, and manage all of your leads by integrating with your favorite CRM and email marketing tools. Once a user opts into your email list or elsewhere in your sales funnel, you can automate follow-up to close the deal as quickly as possible. You can also track progress to make sure your sales team is following up in the right way and with the right offer.
12. ActiveCampaign

ActiveCampaign is another popular lead generation and email marketing tool that helps you turn your list into viable leads. Truly, one of the best ways to nurture your leads is through engaging, targeted content. ActiveCampaigns allows you to launch effective email marketing campaigns to turn your contacts into new clients or customers.
13. Leadpages

Leadpages' homepage boldly states that it is the "#1 Landing Page Builder". While we can't say that it's the best, it is still a great option if you want to turn traffic into leads.
Their drag-and-drop builder makes it easy to create attractive, user-friendly landing pages designed to convert visitors into leads. Plus, the platform integrates with Facebook Ads to funnel users directly to your landing pages to make the process as simple as possible.
14. Prospect.io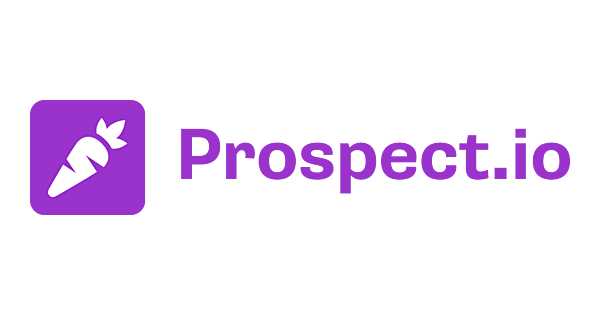 Prospecti.io is a sales automation platform that integrates with Salesforce, Pipedrive, Close.io, and HubSpot. Some of the best B2B lead generation tools and CRM tools on the market. This Chrome extension helps you generate new leads. And, launch cold email campaigns in a matter of seconds, straight from your browser. With Prospect.io, you can connect with your industry's top decision-makers, maximizing your business's earning potential in 2023 and beyond.
15. Marketo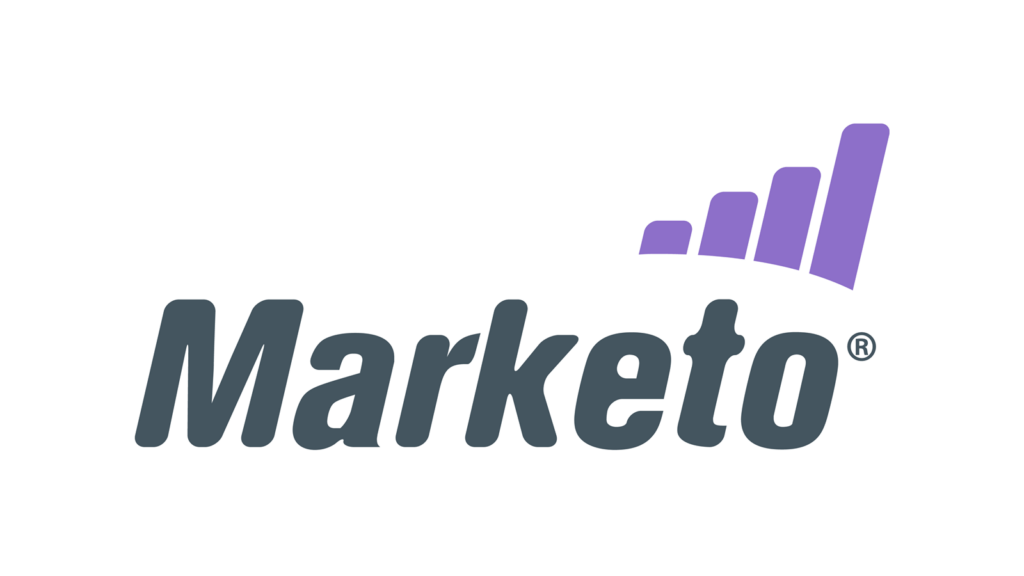 Marketo comes in at about $900 per month, making it a rather expensive option. Still, it is one of the best in terms of B2B lead generation capabilities. Marketo offers an all-in-one solution that includes lead scoring, lead management, email marketing, and marketing analytics. You can scale Marketo up or down by selecting the unique features your business needs.
16. Infusionsoft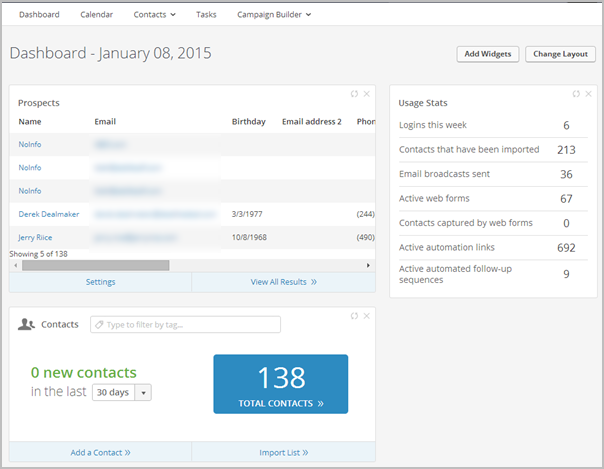 If you have been in the B2B space for a while, you have likely heard of Infusionsoft. Infusionsoft (now Keap) is a two-in-one marketing automation tool and CRM. With Infusionsoft, you can manage contacts, score your leads, create attractive landing pages, automate your email campaigns, and more. Get started by watching their free demo on how to use Infusionsoft for B2B lead gen.
17. AWeber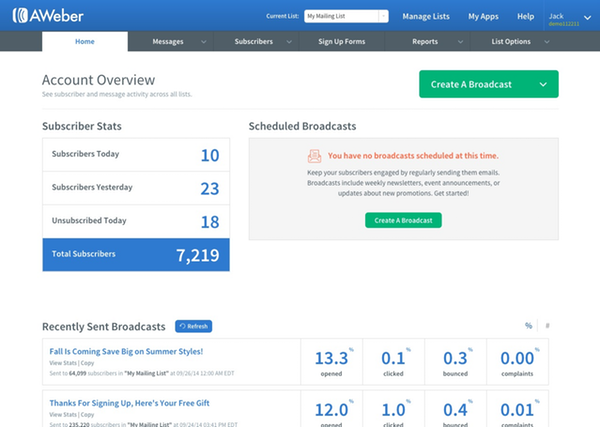 In case it wasn't already obvious, email marketing is an important component of any successful B2B lead generation strategy. It's no wonder, then, that another email marketing software company has made our list. AWeber offers everything you need to nurture your email list and connect with subscribers better than ever before. Turn cold subscribers into hot leads in no time.
18. CallPage

CallPage is a WordPress plugin that helps you generate more leads from your website. With a setup of only 5 minutes, what's not to like? Add the CallPage widget and start calling website visitors gaining you an additional "30-125%"more leads over the phone.
19. AeroLeads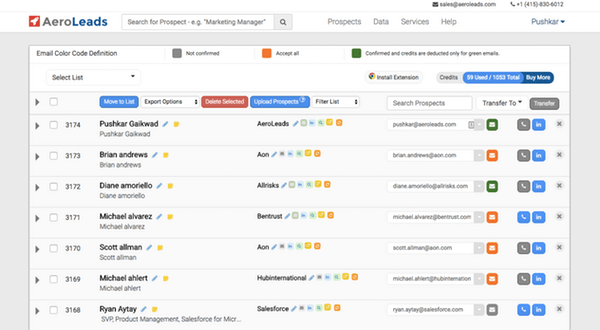 AeroLeads made our list of one of the best B2B email list providers. This is due to their fantastic reputation for generating high-quality email lists for businesses. Get email addresses and phone numbers from the top decision-makers in your industry to start closing high-ticket deals.
20. Hoovers

Hoovers is the "world's largest business information database-" getting businesses connected with company data that may translate into fresh B2B leads. Need sales leads that will actually convert? Start your free trial today. Create customized lists, find new prospects, and gain insights into what makes your audience convert.
Final Words
2023 presents a slew of opportunities for your business to up its lead generation efforts. Do you have the right tools in your arsenal? Try these 20 B2B lead generation tools to get more leads than ever before. Get started with your 14-day free trial of Visitor Queue!