It's no secret that outbound sales strategies takes time, effort, and lots of planning. This is especially prevalent in new businesses. However, there are steps that you can take whether you are just starting out or are a veteran in the business and are looking to improve.
During your outbound sales process, you don't want to forget to utilize your companies website. A website is not just where a business can find information about your products and services. Your website can be one of your most useful lead generation tools. By implementing pop-up contact forms, quizzes, games, free trials, and sign-up incentives, you can generate potential customers' contact information.
The Best Outbound Sales Strategies – Our Opinion
1. Developing a Customer Profile for Outbound Sales
Create your ideal customer profile to help you better understand who you should be focusing your time on. Just because a customer does not meet this profile exactly doesn't mean you should ignore them; this process helps you focus your time on those who are a better fit.
Ensure the customer profile you create is as specific as possible. This will better help you understand exactly which employee, title, industry, use cases, etc. uses your product. Through developing your customer profile, you may find you have more than one – this is completely normal as different customers may use your product in different ways. Knowing this will help you understand how to tailor selling tactics and conversations towards that customer profile.
2. Put Together an Outreach Plan
When utilizing outbound sales strategies, ensure that you are using a well-detailed outreach plan. Whether it is a cold call, email drip, LinkedIn message, or voicemail. Whichever strategy you choose, ensure that the message is tailored to that customer. Whether that is a personal email or call, or creating marketing automation to develop that lead.
If you choose to make that cold call ensure you create a script or talking points you need to hit and trust your sales team. Do your research on the company before making the call so that you can bring in their current experiences to the conversation and how you can help them. Create a schedule for the call with the customer at the start and ask if they have anything they would like to add to help them out and let them lead and direct some of the calls.
3. Account Generation
As we all know, people do not buy based on specs or features alone. They buy because of emotion. If you generate and work a lead and treat them as so, there is a connection that is missing from that interaction. This is where that customer profile comes back in, through the use of this profile you understand your customers more thoroughly and can develop a relationship with them to better serve them.
Through the use of building an account other than a lead, it will help you build that relationship through the company. If the decision-maker you built your relationship with takes your product or service up the ladder it is more likely you'll close the deal
We enable B2B companies to identify the anonymous businesses that visit their website and personalize their experience. Your sales team can now follow up with the visitors that don't convert, while marketing can personalize your website based on firmographic information to drive up conversion rate.
Start your 14-day free trial today!
4. Gather Lead Data to be Used for Outbound Sales
Not all outbound sales strategies have to be cold-called. You can generate "soft" leads that your outbound team can then follow up with. There are many ways to do this. We find that these tools work best for us and allow us to generate the warmest leads possible to reduce our cost per lead. Allowing your team to focus on leads that are more likely to convert drastically reduces time spent as well as money spent. It will also increase team morale as you will be winning more deals, more often.
Below are some tactics to generate some of those soft leads:
Quizzes and Games
Quizzes and games are a good way to engage your audience and give them company info as well as information on your product or service. The trick to this is they give you their email address to play, you can always add in a promotion at the end to hook them in.
Free Trials
Free trials are nothing new or groundbreaking, we have all been on a free trial at one point or another. This is a fantastic way to get your customers to contact information, allow them to use your product or service to understand it better, and for you to help them along the way.
Chatbot
A growing trend in the marketplace is the use of chatbots, these help customers identify issues and how to solve them and will allow them to transition into a live chat as well. Chatbots allow customers to interact with a resource page but in real-time giving them that instant gratification of live chat without the manpower. Chatbots, as well as live agents, can take down customer contact information to better serve them in the future.
Gated Content
As the name implies, gated content is when a lead has to provide their name and email address in order to access a piece of content. Content can include an eBook, guide, video, and other resources. When creating gated content, ensure your content is relevant to your company and provides valuable information and insight that would benefit your leads. Then, you can add their contact information to your CRM and follow up. Almost every B2B company can benefit from gated content. Check out this guide to learn how to use gated content to generate leads.
5. Lead Generation Software
Another great tactic for outbound sales is to use an anonymous visitor identification tool such as our tool Visitor Queue. Software like this paired with some of the techniques discussed before will best serve your business to collect the contact info from the customers that leave their information and gather the information from those who do not.

Visitor Queue is an advanced B2B lead generation software that identifies the name, contact details, and user data of the businesses that visit your website. This information is made available via their web-based dashboard, API, or integrations with leading CRMs and marketing automation platforms. Thousands of companies across the globe use Visitor Queue to help grow their business.
6. Social Media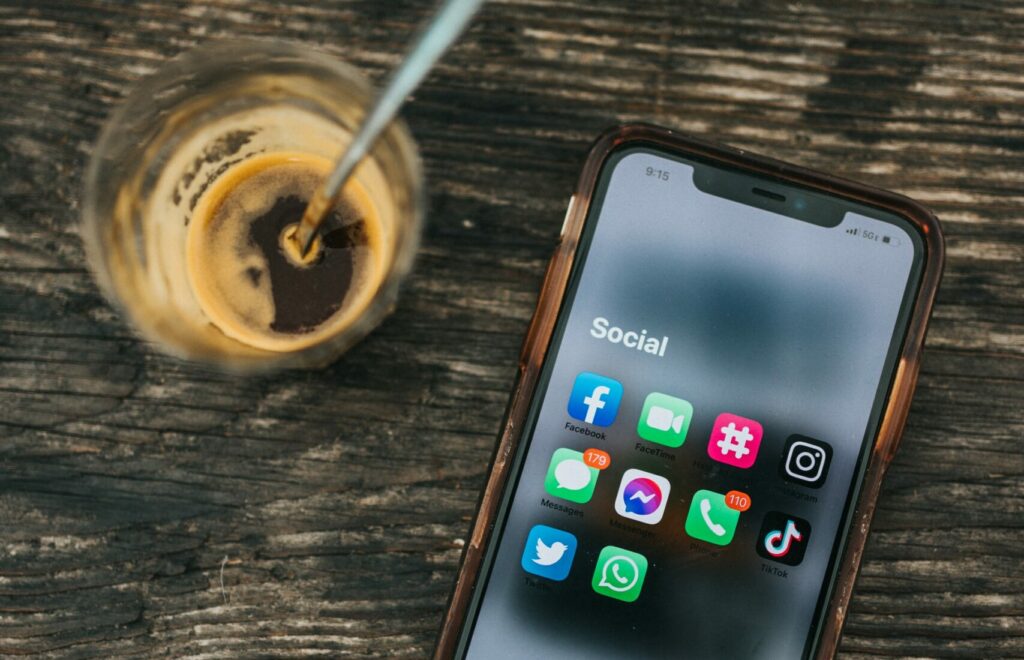 Now by social media, I do not mean using your social media accounts or connections to sell. Use the information on social media to your advantage when reaching out to a lead. Connecting with potential customers on social media is good and will help build that connection and relationship as long as it is built on similar interests and genuine conversation about written content they like or share.
Don't use LinkedIn as a platform to run around to different companies and contacts throwing sales pitches into everyone's direct messages (this is a good way of getting banned). Interacting with them is part of why we have LinkedIn, but interact in such a way that when you do make that follow-up call or email they will remember you and you can develop a meaningful conversation.
It is safe to say that you can avoid some social media platforms for this kind of activity (Snapchat, Instagram, and Pinterest). These platforms do not create a meaningful relationship (outside of high school) and can injure your chances of having a positive follow-up with your lead.
Final Words
The key to outbound sales strategies is not to think about that final sale and converting that lead for a win, but to develop relationships and allow those to grow into a long-term partnership. You may not convert every lead that comes your way, but by building relationships will all of your accounts, down the road there might be something you can work on together or another avenue may spin-off of that relationship. It is about starting valuable conversations and relationships to help not only your business grow but the businesses you interact with.