When you are planning the trade show games at your display, you want to ensure the games are engaging and interactive. At the same time, you also want it to be memorable and represent your business. Trade show games and displays that are done right can drive traffic and leads for your company. Even if your booth visitors don't convert immediately, if they have a fun time with you, they will remember your brand and be more likely to convert in the future. Before we jump into the types of trade show games, there are a few basics that will make or break the success of your games.
Hosts & Staff
When you are planning your trade show games, you want to ensure you have the right people to manage the display. Typically, there will be a game host. The host has an important job and will make or break the success of the game. The perfect host will be outgoing, fun, and not afraid to be silly. Once you have the perfect host, having one or two support people is crucial. Especially when the host needs to take a lunch or bathroom break. It can also be helpful to have staff from different departments in your business. For example, if your team is mostly made up of sales and marketing, then you should have at least one team member who is a software developer. This is helpful if a guest wants to know more in-depth answers about the behind-the-scenes aspects of your business. Then, your sales and marketing team can focus on other aspects of the booth.
Branding
Branding your display and games may seem like a no brainer. But, there are so many businesses out there that do not take advantage of the branding opportunities. If your participants are handling any items, they should be branded. Try to get creative with it, it does not have to be branded with just your logo. Keeping consistent with your colors, message, and goals will help you provide your guests an omnichannel experience. If your brand colors are blue and white, and you use red and green colors in your booth, it will be confusing for your guests.
Goals
Although trade shows are a lot of fun, and a great way to talk directly to your clients, you should also set goals. Setting goals will keep your team on track and remember that there is a reason why you're there. When you are thinking of goals to set, you will want to also plan how your team is going to achieve their goals. In addition, you will want to decide how the goals will result in conversions. For example, you can say that you would like to come home with 50 leads that have contact information. From the 50 leads, you want to have 5 that actually convert. You will want the 5 leads to pay for all of or the majority of the expenses of the booth. You don't want to give away $1,000 in prizes when your 5 leads are only spending $50 each with you.
Now that we have gone over the basics of trade show games, let's dive into the fun stuff!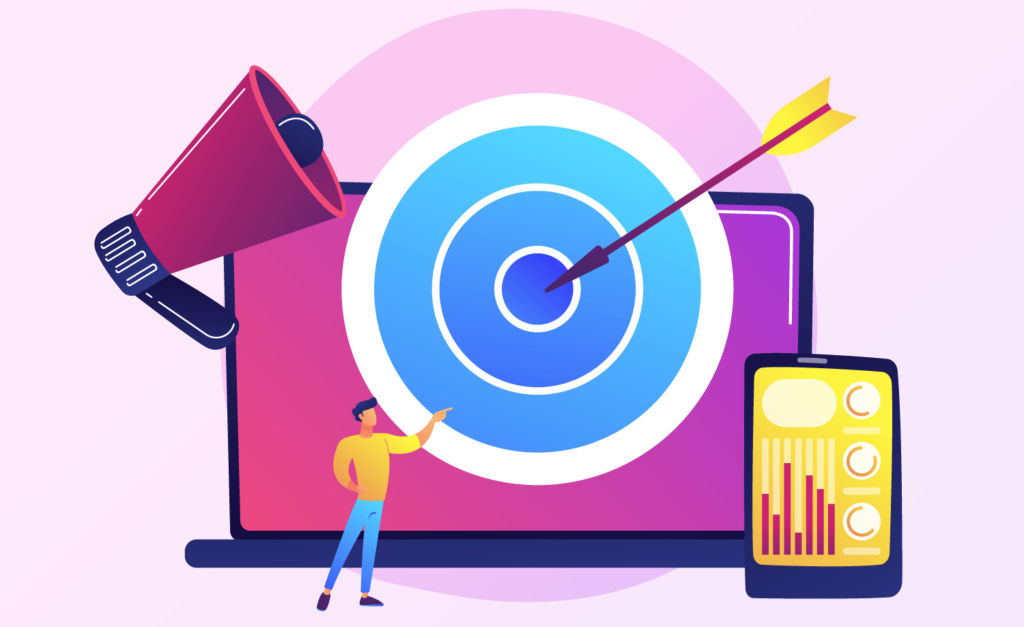 1. Arcade Style
You can never go wrong with a classic arcade game. There are a variety of arcade games that you can host. Including basketball, bowling, retro video game machines, or even a claw prize machine. Whatever arcade-style game you go with, make sure you personalize it to your brand. If you go with a basketball game, you can add your logo to the basketball, and on the side of the display. If you don't want to be so direct with your logo, you can add different customer reviews on the basketballs.
2. Prize Wheels
Prize wheels are always fun and engaging. You can have a combination of treats, free samples of your product or service as well as one large prize like a free year of product or service. You can also make your own prize wheel to make it more affordable. Your host will be extremely important with this game, as they will be responsible for getting people to play. In addition, they will be responsible for aligning the game with your goals.
3. Scavenger Hunt
Scavenger hunts are another more affordable option. You can create the scavenger hunt to be just in your display, or you can include the entire trade show. You can make the first five people who return the completed hunt the winners, or you can add everyone who completes it into a draw, and then draw the winner(s). Just make sure you get permission from brands if you are including items in their displays and ensure the players are not disturbing other trade show guests.
4. Trivia
Trivia trade show games are always a big hit. There are a few ways that trivia can be conducted. The most popular is Jeopardy-style. Plus, almost everyone knows how to play Jeopardy so there will be less time needed to explain. If you are at a specific trade show, like B2B Marketing Expo, then you can ask questions that are specific to B2B marketing. You can have categories for metrics, tools, etc.
5. Photo Cutouts
Although photo cutouts are not an actual game, I thought I would mention them because they can still be a lot of fun. You can set up funny head cutouts or social media mock-ups. When you have a lot of great photos, you can share them on your company's social media platforms. Plus, there is always the chance that the participants will post the image on their social media and tag your business. If they don't tag your business, your props can still be branded to your company. The image below is a great example of how a business was able to brand its prop.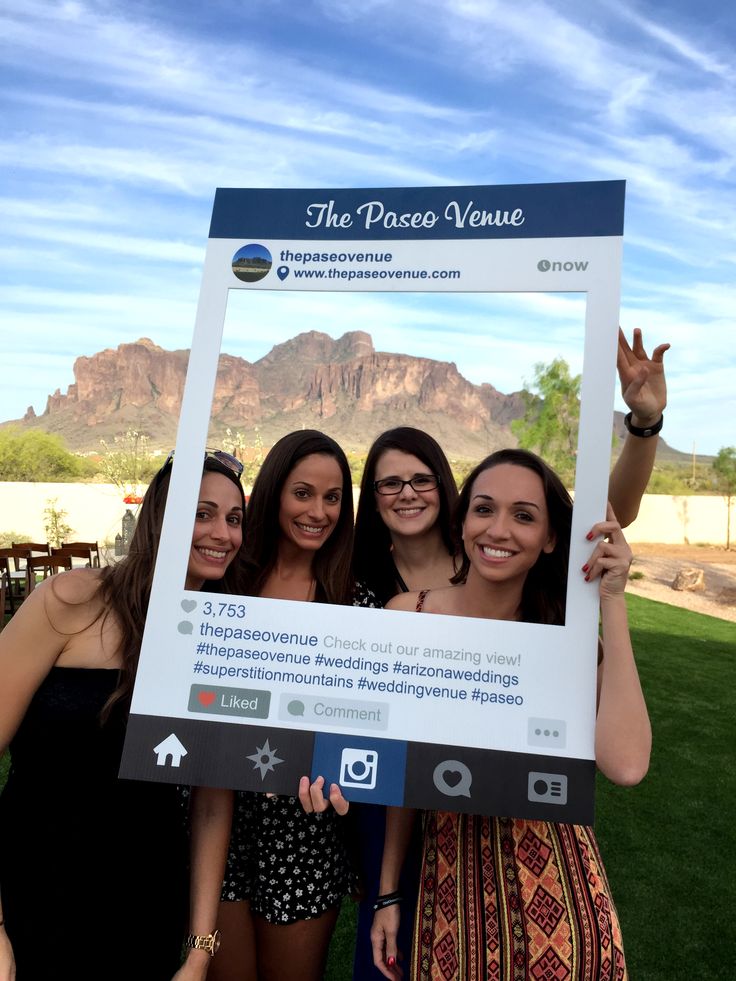 6. Virtual Reality
Virtual reality is an expensive trade show game, but it can be a lot of fun. The equipment can be rented, and the place where you rent from can show you how to use it properly. If you are hosting virtual reality at your booth, it's helpful to bring someone along who is good with tech and videogames, in case something were to happen. Virtual reality is a great way to make a memorable impression on your participants. Although virtual reality is fun, it's not the best option for all businesses. If your business is not tech-oriented or doesn't have a relevant activity, then you should opt for another game on this list.
7. Giveaways
Everyone loves a giveaway. Draws are the best way to conduct a giveaway. A clever way to conduct a giveaway is by asking for the participant's business cards to go into the draw box. Then, after the trade show, your team has the contact information of a ton of people who attended the trade show. When you are choosing the items to give away, gift baskets are a great option. You can include a combination of branded products, like a mug or t-shirt, along with items that everyone would enjoy, like a bottle of wine. Along with the physical products, you can include a discount code to get a percentage off of their purchase with you.
We enable B2B companies to identify the anonymous businesses that visit their website and personalize their experience. Your sales team can now follow up with the visitors that don't convert, while marketing can personalize your website based on firmographic information to drive up conversion rate.
Start your 14-day free trial today!
Don't Forget About the Prizes!
All of the events that you host should have some sort of prize for the participants or winners. Even if you are just providing discounts for your product, it will incentivize more people to participate. The prizes should align with the goals you have set for the trade show. For example, if your goal is to gain more followers on social media when you give out prizes, they should all be branded with your social media handles. In addition, you can also create a fun hashtag that people can use to share their posts and view other posts.
Wrap Up
Trade shows are always a lot of fun for both your participants and your team. Trade show games are a great way to attract more participants and increase your brand awareness. If you run your game correctly, you can get a number of leads, as well as build relationships. If you want to know the best marketing trade shows that you should attend, check out this list here.