Average conversion rates on a website are about 2%, but I don't believe I have to tell you this. As I am sure you are looking at similar numbers now for your website. This means that 98% of your website visitors leave without converting on one of your KPI (these KPIs can be sales, contact forms, white paper downloads, phone calls etc.). Which makes it more essential that you find the best conversion rate optimization tool.
This means that on average 98% of the dollars you spend on marketing are wasted. That is sobering to read. Especially if you are looking at your GA account and feel good about the number of users or visitors you have. These are cushy metrics and don't worry, we all make ourselves feel better when looking at them. The metrics you should be focused on more are a higher conversion rate which will ultimately lead to a better return on investment.
Importance Of Picking a Conversion Rate Optimization Tool
Here is the good news, you don't need to settle for average benchmarks or small gains. Conversion rate optimization (CRO) tools allow you to improve the performance of your site and analyze your strategies. Thus helping boost your conversion rates and ROI.
Below we've put together a list of the 8 best conversion rate optimization tools to help you grow your business.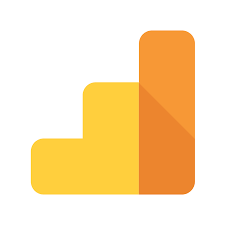 This enterprise version of Google Analytics is a powerful tool allowing you to access more data and features. Helping to ramp up the power of your current marketing strategies and think of new ones. One of the more powerful CRO features offered is event measurement. This allows you to track your events and clicks on your CTA buttons. You are no longer limited to tracking conversions based on URLs. You are able to measure the difference between CTA button clicks and completed conversions. Addressing issues that are getting in the way. Your data is also updated every 10 minutes instead of every 24 hours with regular GA. Further, you are able to create custom funnels to analyze your customer's journeys more accurately.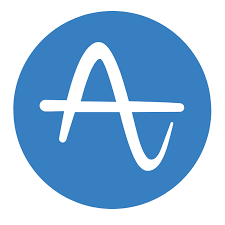 Amplitude is an advanced analytics suite for creating software tools or other product experiences. They provide behavioural analytics needed to keep your customers using your products. Amplitude also provides a full 360-degree view of how people use your digital products. By tracking their behaviour you are able to see their actions while they use your software and identify any issues or bottlenecks that could compromise their experience. For subscription-based software and digital products, this type of information is invaluable, especially when your customers pay on a monthly or annual basis.
Your customer's journey doesn't start and end with the first conversion, you need to nurture these leads. Through the stages of the buying process, ensure they don't slip between the cracks and make sure they have the support they need when they need it. Once these customers are taken care of you will need to move your sights onto your existing customers and turn them into repeat buyers to maximize customer value. The real magic starts when you involve ActiveCampaigns marketing automation features which can be used to create entire automated marketing strategies to generate leads.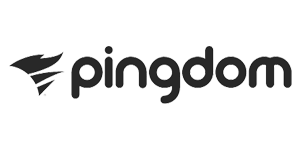 We enable B2B companies to identify the anonymous businesses that visit their website and personalize their experience. Your sales team can now follow up with the visitors that don't convert, while marketing can personalize your website based on firmographic information to drive up conversion rate.
Start your 14-day free trial today!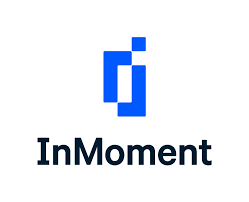 User testing and stress testing is one thing to find bugs and see how the software works are one method, but getting customer feedback from the people who buy into your company is crucial for any long term business. InMoment is an advanced voice of the customer (VOC) platform that connects you to the customers that are most important to your business. Customer feedback is everywhere and is only growing as we continue to buy products online after looking at reviews. The challenge for a business is accessing the feedback and knowing what to do with it. InMoment not only allows you to collect what your customers are saying about you, but it helps you interpret this feedback and how to improve your business performance.
SimilarWeb allows you to analyze and provides crucial insights into how your competitors are performing. This powerful tool helps market research and gaining a deeper understanding of your target audience. You can use the marketing channels report to determine which channels your competitors are most active on and what metrics they are achieving. These insights allow you to learn from both the successes and failures of your rivals. Giving you the information on how to capitalize on these business decisions. You are also able to compare your own brand against industry benchmarks and specific rivals. Giving you the necessary data to gauge your progress as your business grows.
hotjar is a fast and visual way to understand your users more and make any changes necessary based on what is important to the. hotjar provides instant visual feedback and you can see how people are actually using your software so you can make changes accordingly. There is a big difference between how you make your software and expect people to use your software to how people will actually use it based on their needs and it is important to know this. hotjar uses heat maps to help you better understand what your customers want, care about and do on your site based on their visit patterns.
Optimizely's leading platform allows you to have a complete set of digital experience optimization technologies that include powerful tools. These tools allow you to better understand your customer's wants, needs and what is most important to them. Through tools such as; AI-powered experiments, A/B testing, server testing, and more. More than 1 million experiments have been run on this system giving Optimizely the experience to know what their users want and how to develop tests that give results.
Deciding On A Conversion Rate Optimization Tool
As you can see there is a lot more to conversion rate optimization tools than many would think. And there are many aspects a CRO tool could help you with. Every tool discussed in this article could fit in as a piece in your CRO strategy. We understand there are plenty of other tools your business implements as it is.
This is why it is important to understand what you are looking to improve immediately and what tools offer more for your business to grow into. At the very least, these tools will cover the core essentials you are looking for. Then you can combine your existing tools to fill in the gaps. These tools will also provide valuable insight for you to take advantage of in some of your other tools such as marketing automation, CRM, and more. Most importantly, you won't find yourself paying for key features more than once. As all these tools provide something different and focus on unique aspects of your CRO strategy.